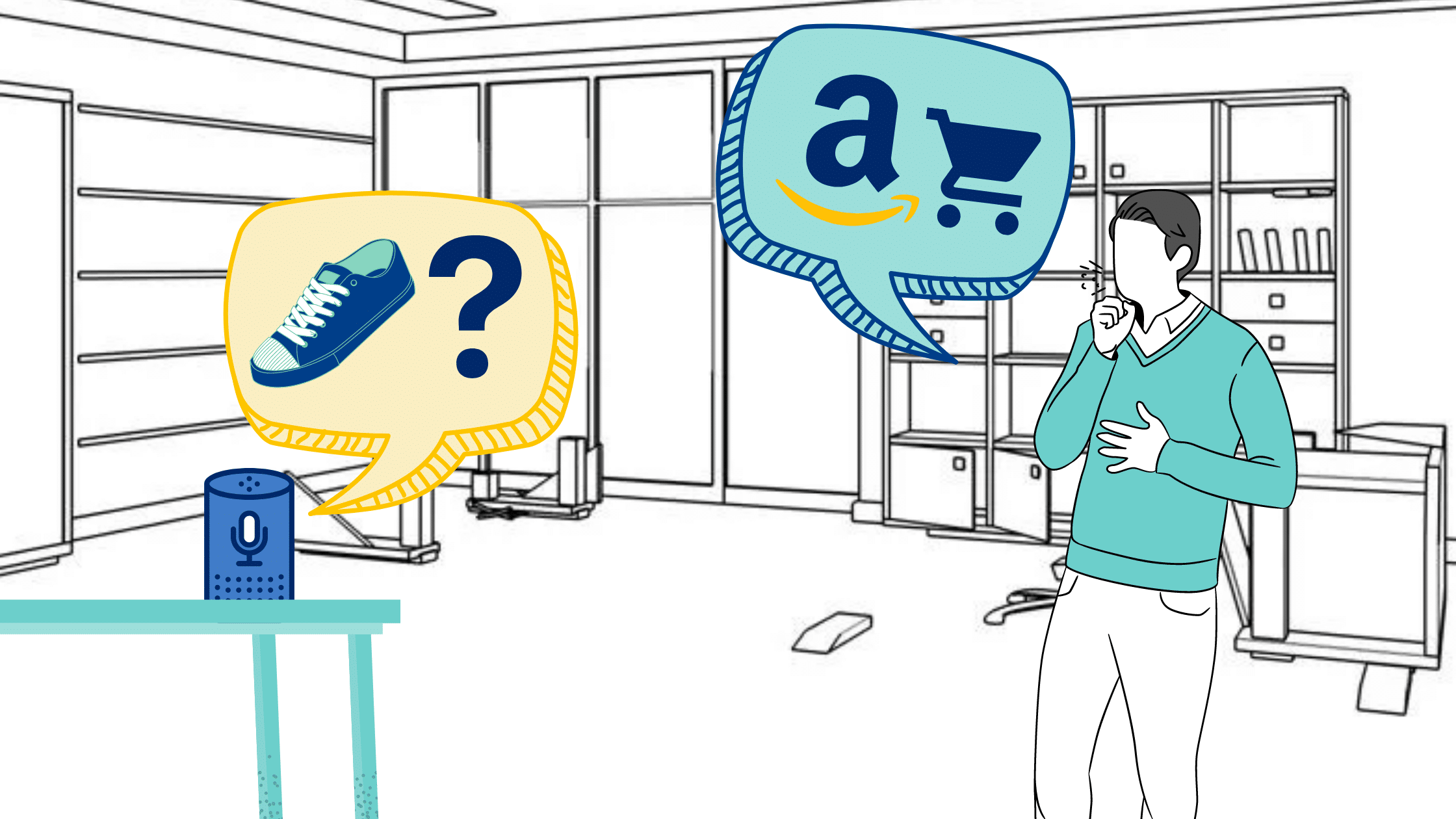 During its Unboxed 2021 event, Amazon announced that interactive audio ads are now available on Amazon Music's ad-supported tier. The 10 to 30 second long ads are a beta feature currently only available in the US. The unveiling of Amazon interactive audio ads follows a similar announcement of interactive video ads for Fire TV earlier in the year.
It's clear that Amazon is making interactive marketing a priority for its platforms and sees huge potential in it. But what can interactive audio advertising do to change the audio marketing game, and what potential does it have for businesses and Amazon advertisers? This article will explain how interactive audio ads work, the pros and cons, and why Amazon's interactive audio ads may have an advantage over others.
Introduction to Interactive Audio Ads
What is interactive advertising?
Interactive advertising is a marketing technique that encourages consumer participation to promote engagement. With the rise of digital advertising and social media, interactive ads have become an increasingly popular way to provide a personalized experience. A common example of interactive advertising you've likely seen is a playable ad promoting a game or app.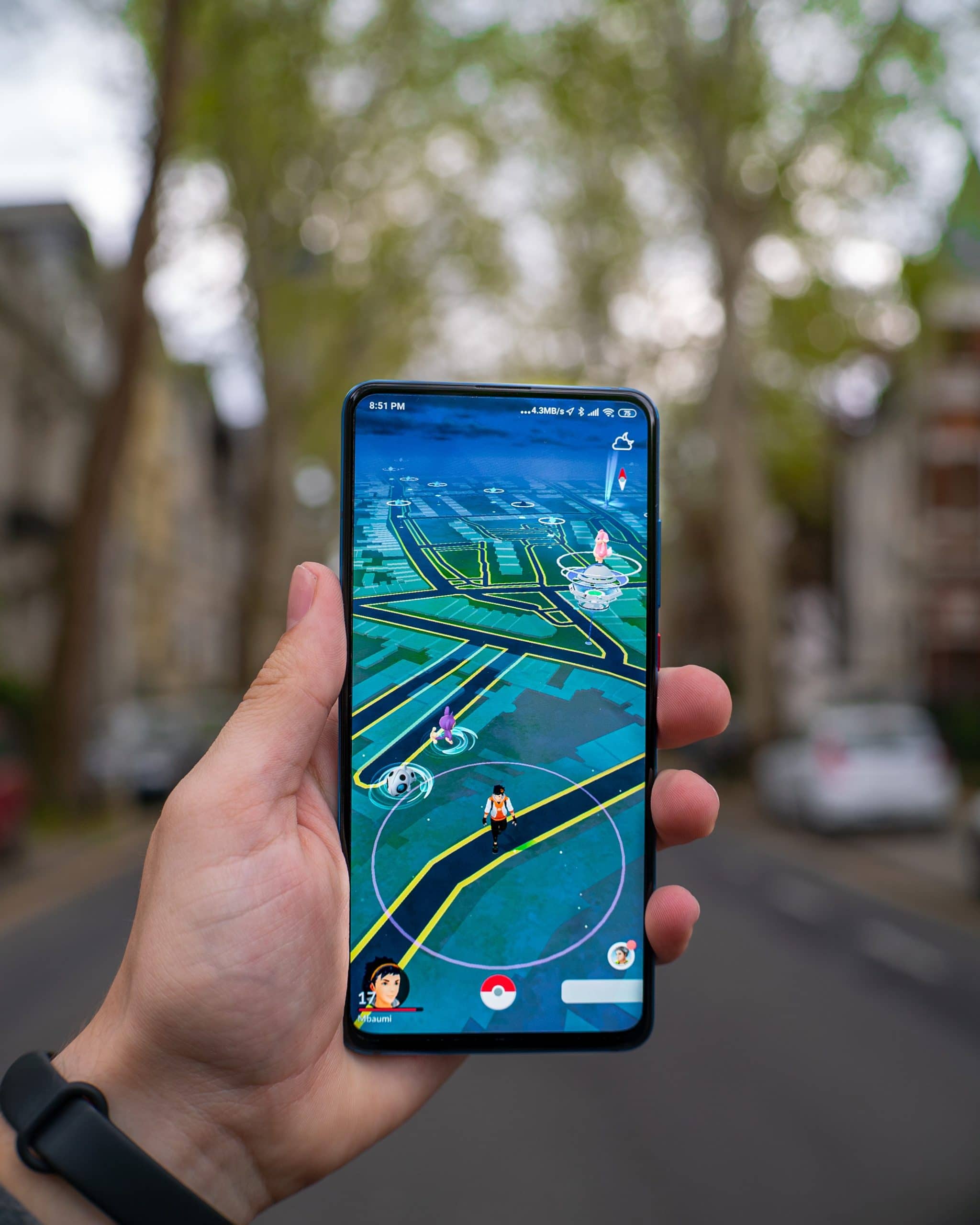 Source /  Mika Baumeister on Unsplash
Why make audio marketing interactive?
Audio consumption via digital streaming services and apps is flourishing, and only 32% of the population pays for ad-free music. Despite this, the market for audio advertising is very small in comparison because the format limits the options brands have to advertise effectively. Taking the visual component out of digital ads removes the ways brands usually engage with potential customers, collect information on interested audiences, and measure ad performance. 
Interactive Advertising for Music Streaming
Interactive audio ads are fairly new to the scene in comparison; it wasn't a feasible method until AI voice assistants became commonplace. Pandora was one of the first major music streaming platforms to invest heavily in interactive advertising in 2019. They did so with the help of Instreamatic, which specializes in AI-driven dialogue advertising. The company started running voice-enabled interactive ads for large brands the following year. 
One brand that used Pandora's interactive ads successfully was DiGiorno. After the listener was told they were listening to a voice-enabled ad and they could respond with "yes" or "no," the DiGiorno ad started with a joke: "What did the Digiorno rising-crust pizza say to the oven when things started getting heated?" Users who gave a "yes" would hear the punchline, while a "no" would end the ad. 
Beyond Listening: Learning to Answer Audio Ads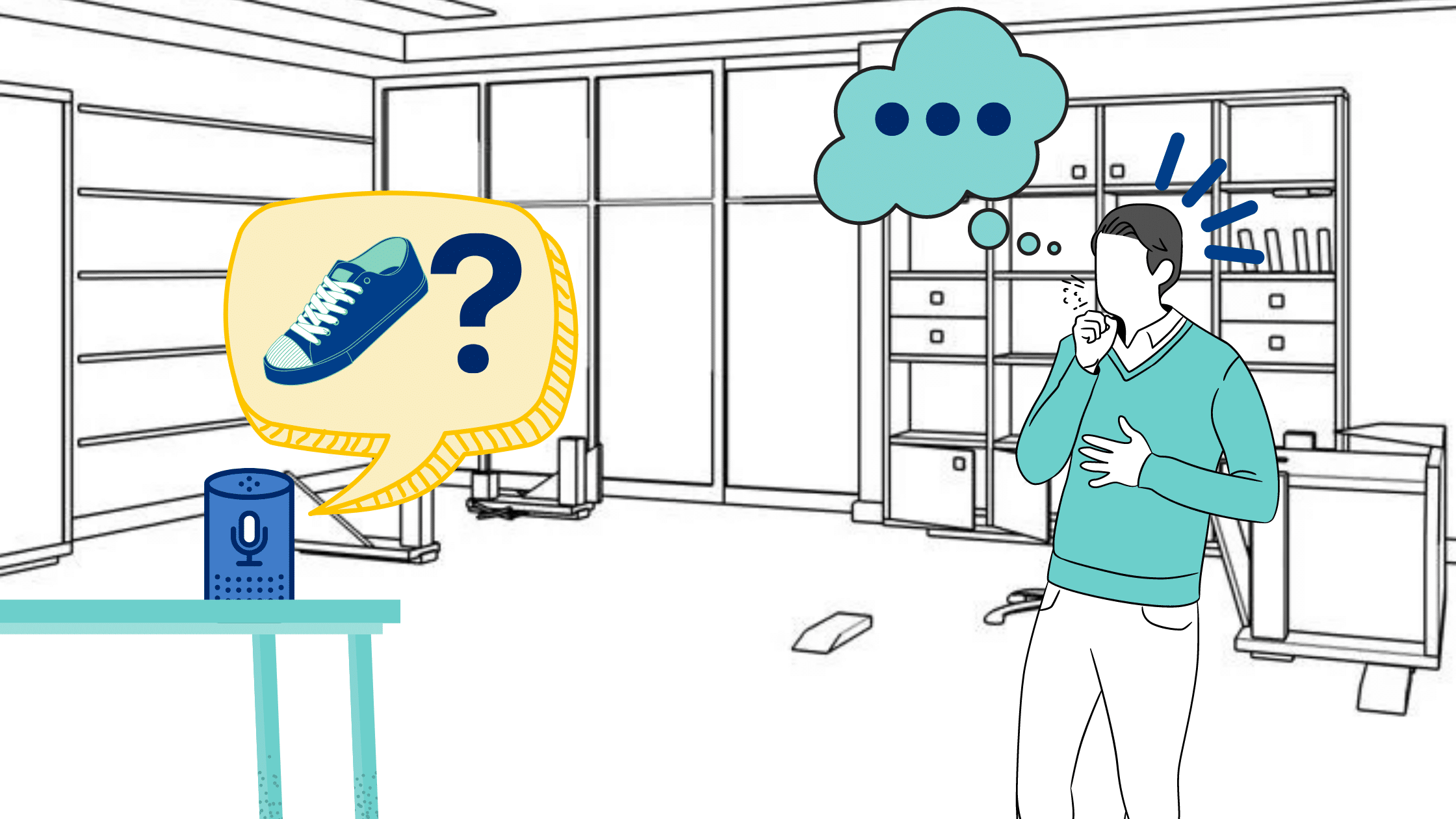 Instreamatic's AI was very similar to Alexa and was capable of complex conversation. So why did Pandora opt for a simple yes/no format for its interactive ads? It turns out that it wasn't the AI that needed to learn to adapt to them – the audience did. Pandora realized during testing that before each ad played, they required a voice actor to inform the listener that they could respond to the ad. Options beyond "yes" or "no" were too confusing to introduce the concept of interactive ads to listeners. Users are generally engaging with music apps passively, so teaching them to talk back to ads requires a bit of time and instruction.  
How Alexa gives Amazon's interactive audio ads an advantage?
Amazon's interactive audio ads won't have this major drawback. The audiences of these ads have Alexa, meaning they're already familiar with Alexa's capabilities and regularly give her complex commands. Like Pandora, Amazon is starting with relatively simple response options and will include a brief introduction to the concept of voice-enabled ads before they run. Still, they're already leaps and bounds beyond a "yes" or "no." Listeners can tell Alexa to "Remind me," "Send me more information," or "Add to cart," and Alexa will either set a reminder, send an email containing the advertised product's landing page, or add the product to the listener's purchase list.
Understanding Audiences with Interactive Audio Marketing
The "yes" or "no" options for Pandora's ads were also used to collect audience targeting information, and it is still some of the best performance measurement data available for audio marketing today. Amazon Music interactive ads will provide even more audience information, as its response options categorize interested audiences into three defined groups versus one. 
Turning ad copy into conversation
Instreamatic's CEO is confident that interactive ads for music streaming will have far greater ad targeting potential once audiences and brands grow accustomed to the format. The AI capabilities of smart assistants like Alexa could take unique responses and create hyper-detailed listener profiles for advertisers to use. For example, instead of saying "yes" or "no," a listener could tell the DiGiorno pizza ad "No thanks, I'm lactose intolerant," and both Amazon and the advertiser would now know to present them with dairy-free options in the future.
Brands also have to grow accustomed to interactive audio marketing features for them to reach their full potential. The more complex responses people can give to interactive ads, the more intricate the ads need to maximize engagement and avoid being repetitive. The engagement factor of AI-driven dialogue applies to advertisers as well as audiences. Brands need to learn to create genuine conversations with listeners that sell rather than simple marketing messages.    
Giving Audio Ads Frictionless Engagement  
Amazon describes its new interactive audio advertising feature as a "frictionless" and more natural way for listeners to engage with ads on its platform. It's an accurate description — the native feel of interactive audio ads on music streaming apps is a huge advantage compared to traditional ads. The lack of effort required from the listener to respond to the call-to-action is revolutionary, which is why Pandora and other companies also see so much potential in interactive advertising for music platforms.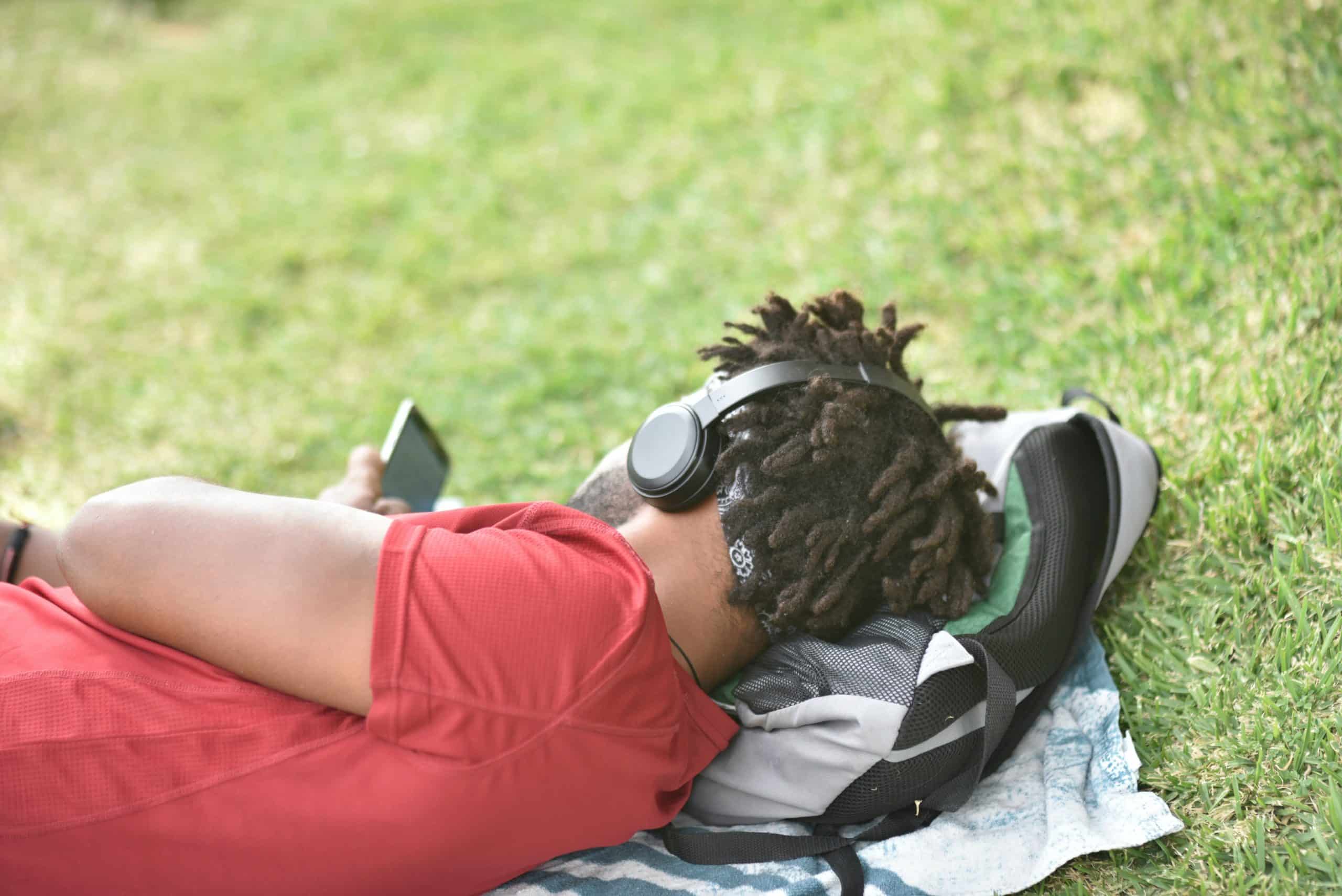 Source / Photo by Fausto García-Menéndez on Unsplash     
39% of Alexa users said they'd respond to an interactive voice ad on Amazon Music, and 29% of them make a purchase every day. These findings from Amazon point to very favorable odds for advertisers, especially when considering CPA rates. In comparison, most audio ads on music streaming platforms see conversion rates of 0.25%-0.73%, with display and banner ads on music apps averaging a CTR below 0.20%. 
Ordinary audio ads force brands to decide whether they want their ads to be engaging or pleasant, but they can't have both. Display and banner ads can be used to prompt engagement, but most music listeners aren't engaging with the visual component of the app in the first place. In the rare case that they are, clicking on these displays becomes an annoying disruption to their music. The only other option is creating passive audio ads that have high CPM rates despite having barely any direct impact on conversions. With these crippling limitations and high costs, it's no wonder why most businesses don't see audio advertising as a profitable option.
Summary
Amazon's beta interactive abilities for audio ads will be available for Amazon Music's ad-supported tier and is currently only available for US advertisers using Amazon audio ads. Though it is not the first music streaming service to implement interactive audio capabilities for advertisements, Amazon has distinct advantages compared to Pandora or Spotify that brands should consider when investing: 
Listeners have Alexa and will not need as much time and instruction to start responding to ads

Amazon's "Add to cart" allows advertisers to use audio advertising for objectives beyond brand awareness and cover the entire sales funnel

The three responses: "Remind me," "Send me more information," and "Add to Cart" allow for more detailed audience targeting and performance measurement data
That being said, interactive audio advertising in general still has some hurdles that Amazon will need to overcome for them to reach their full potential for advertisers: 
Listeners need to learn to engage actively with audio ads versus passively listening to them

Brands and marketers need to adjust their strategy for interactive audio advertisements to ensure they are as personalized as possible and not repetitive.
Conclusion
The future for interactive audio marketing on music apps and streaming platforms is bright and full of opportunities. Audiences can engage with the brands they love in a way that doesn't interfere with their listening experience, and advertisers are restrained from the limitations traditional audio ads have on conversion rates, targeting, and performance measurement. Now that Amazon has entered the world of interactive marketing for its music streaming service, the company can help bolster the innovation and normalization of interactive audio advertising along with startups like Instreamatic. The progression of interactive Amazon audio advertising capabilities from Pandora's testing in 2019 until now is impressive; it will be interesting to see how much the technology and strategy will evolve in the coming years with Amazon now onboard.