What are Amazon PPC best practices?
Amazon pay-per-click advertising can help you drive traffic, increase sales, and dominate your niche. However, you need to optimize your campaigns for maximum ROI.
This blog post will cover the top strategies and tips to help you make the most of your Amazon PPC campaigns.
1. Use Relevant Keywords
If you want to improve the visibility of your Amazon PPC campaigns, you need to find the best keywords and optimize your listings properly. Keyword research is one of the most crucial steps to guarantee a successful Amazon PPC campaign.
To find relevant keywords, Start by figuring out which words or phrases people might use when searching for products like yours. For instance, if you're selling sneakers, common keywords could be "running shoes" or "athletic footwear. 
Additionally, you can use Amazon keyword research tools to discover relevant keywords. These tools provide insights into what words people are typing into the Amazon search bar. You should also note that not all keywords are equal. Some words are more popular and likely to lead to sales. Focus on keywords with a good balance of popularity and relevance to your products.
You should also watch out for long-tail keywords. These are longer and more specific phrases. While they may not have as many searches, they often lead to more targeted customers. For example, "blue running shoes for women" is a long-tail keyword. Finally, check what keywords your competitors are using. This can give you ideas and insights into what's working in your niche.
2. Optimize Your Product Listings
Properly optimized product listings make are more appealing to Amazon buyers. People like to see what they're buying, so clear, attractive pictures are a must. So, take high-quality photos of your product.
Your product title should be clear and describe what you're selling. You should also make a list of the main features and benefits of your product using bullet points. This makes it easier for shoppers to skim and understand.
Furthermore, write a detailed description that tells potential buyers more about your product. Explain how it can solve their problems or meet their needs. Competitive pricing will also be helpful. If you have any special deals, like discounts or free shipping, mention them.
3. Organize Your Campaigns and Ad Groups for Precise Targeting
Campaign structure is about organizing your Amazon ads into campaigns and ad groups. This structure makes it easier to manage, measure, and optimize your advertising efforts, ensuring you get the best results for your budget.
Think of campaigns as big folders. Each campaign has a specific goal. For example, you might have one campaign for running shoes and another for sandals. Inside each campaign, you have ad groups, which are like smaller folders. Ad groups are more focused. In the running shoe campaign, you can have ad groups for "men's running shoes" and "women's running shoes."
Now, inside ad groups, you put your keywords and products that you want to promote. These are the specific items or words you want to advertise. In the "men's running shoes" ad group, you might have keywords like "best male running shoes." After that, you can set how much you're willing to spend (your budget) for each campaign. You can also control how much you're willing to pay for clicks on your keywords. This is called your bid.
Furthermore, you can set who sees your ads through targeting. You might target specific locations, customer interests, or even particular Amazon product categories. Once your campaigns are running, you monitor their performance. If an ad group is doing well, you might increase its budget. If it's not working, you can make changes to improve it.
4. Combine Automatic and Manual Targeting Options
Combining manual and automatic targeting in your Amazon PPC strategy offers a comprehensive approach. Manual targeting allows you to maintain a high level of control, while automatic targeting serves as a valuable source of data and discovery. Here is a further breakdown:
Manual targeting:
When you use manual targeting in your Amazon PPC campaigns, you have the advantage of selecting specific keywords or products to focus on. This gives you greater control over where your ads appear and who sees them. Manual targeting is particularly valuable for high-performing keywords or products that you want to prioritize. It enables you to make precise bid adjustments and optimize your campaigns based on your chosen criteria.
Automatic targeting:
Automatic targeting involves Amazon's algorithms automatically selecting keywords and products for your ads. This selection is primarily based on the information provided in your product listings. Automatic targeting is a valuable tool for discovering new keywords and products you might not have initially considered. It broadens your reach and helps you tap into a wider audience that could be interested in your products.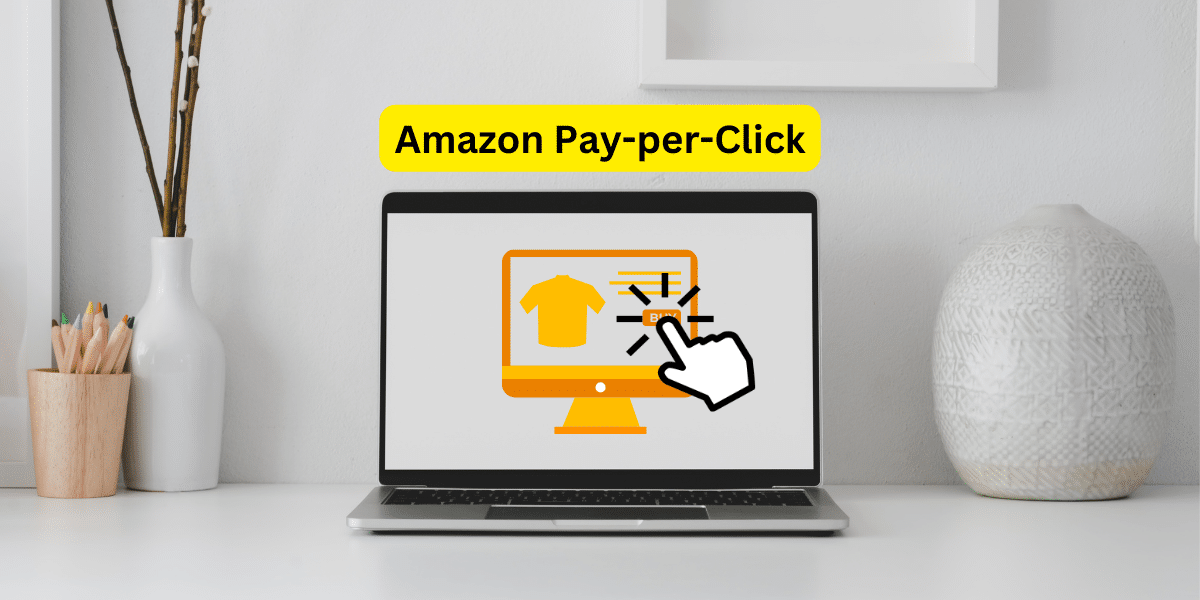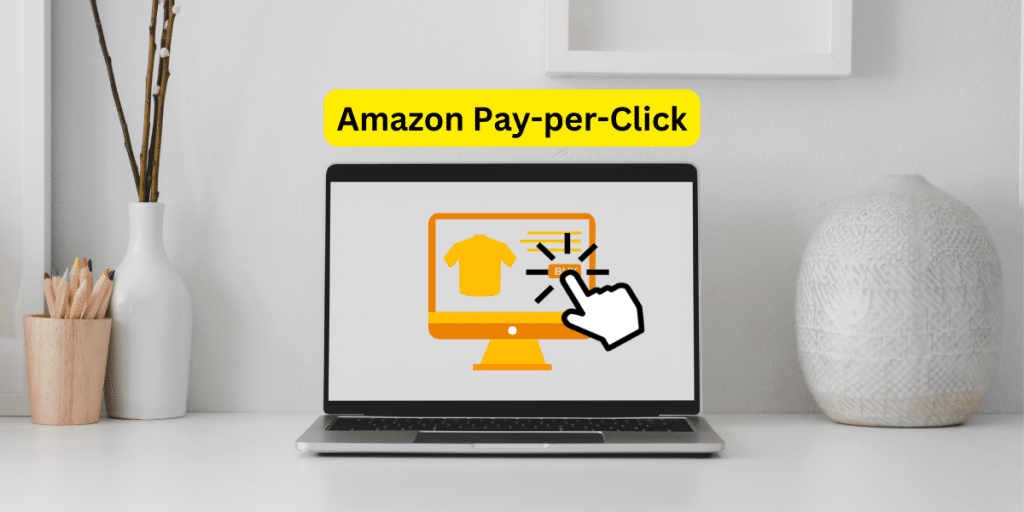 Source: Canva.
5. Implement a Smart Bidding Strategy
Your bidding strategy is about how much you're willing to pay for clicks on your ads. It's a balancing act between your budget, the value of your products, and your advertising goals. Here are steps you can follow to implement a smart bidding strategy:
Set your budget: Decide how much money you want to spend on your ads daily or over a specific period. This is your budget.
Choose your bids: Bids are like saying, "I'm willing to pay this much for someone to click on my ad." You can manually set your bids, specifying the maximum amount you're willing to pay for a click. Or, you can use automated bidding, where Amazon adjusts your bids based on the likelihood of a conversion.
Automated vs. manual bidding: With automated bidding, Amazon's algorithms adjust your bids for you. They aim to get you the best results within your budget. On the other hand, manual bidding means you set your bid amounts.
Consider different strategies: There are various bidding strategies. For instance, if you want to maximize clicks within your budget, you might use the "Maximize Clicks" strategy. If you want to focus on a specific return on ad spend (ROAS), there's a strategy for that too.
Regularly Monitor and Adjust: You shouldn't set your bidding strategy in stone. Keep an eye on how your ads are performing. If you're not getting the results you want, you might need to adjust your bids. If a specific product is selling well, you could increase the bid for keywords related to that product to get even more visibility.
6. Schedule Ads for Optimal Timing
Ad scheduling allows you to show your ads on particular days and times to improve your reach and chances of conversion. Just like if you're selling outdoor sports equipment, it is best to advertise during the day and weekends as people are engaged during that day and time.
A specified ad scheduling can help improve your customer targeting by ensuring your ads reach specific customers on the right day and time.
7. Use Negative Keywords
Sometimes, your ads might appear for search terms unrelated to your product. For instance, if you sell laptops, you don't want your ad to appear when someone searches for a "desktop computer." Clicks on these unrelated terms can cost you money without bringing in sales.
Fortunately, negative keywords help you avoid this by preventing your ad from displaying when people search for them. Negative keywords tell Amazon which words you don't want your ads to show up for. This helps you avoid spending money on clicks that won't lead to sales.
8. Analyze Performance and Adapt Campaigns 
Regularly log in to your Amazon advertising account to check key metrics like clicks, conversions, and return on ad spend (ROAS). This will allow you to identify the keywords, ads, and products that perform well and those that don't. You can then modify bids, keywords, ad copy, and other elements to improve performance.
Amazon PPC Mistakes to Avoid
When running an Amazon PPC campaign, it's important to avoid common mistakes that can waste your budget and hinder your campaign's effectiveness. Here are four mistakes to steer clear of:
Ignoring negative keywords: Neglecting to set negative keywords can lead to your ads showing for irrelevant searches. This not only wastes your budget but also reduces the chances of reaching the right audience. Regularly review and update your negative keyword list to filter out unwanted traffic.
Bidding too high (or too low): Setting your bids too high can quickly deplete your budget while bidding too low might result in your ads not getting enough visibility. You should strike the right balance by regularly monitoring and adjusting your bids based on performance data.
Neglecting product listings: A well-optimized product listing is essential for conversions. If your product pages lack high-quality images, informative descriptions, or compelling titles, your ad spend may not lead to sales. Ensure that your product listings are in top shape before investing in PPC.
Setting and forgetting: PPC campaigns require regular attention and optimization. Ignoring your campaigns after the initial setup can lead to missed opportunities and wasted budget. Continuously analyze performance data and make adjustments to improve your campaign's effectiveness
Final Thoughts on "Amazon PPC Best Practices"
Amazon PPC best practices can help you achieve your goals in the competitive e-commerce world. By following our tips, you pave the way for increased visibility and sales. Remember, staying updated with the latest trends ensures you're always ahead in the competitive Amazon marketplace. 
Do you want to get the best value from your Amazon ad campaigns? Contact the best Amazon ad agency.
Frequently Asked Questions on Amazon PPC Best Practices
Is it worth it to use Amazon PPC?
Using Amazon PPC ads is worth it, especially if you want your product placed on the first list and have a flexible budget for your ad spend.
What is a good CPC for Amazon PPC?
The average CPC for Amazon ads is $0.97.
How much should I spend on Amazon PPC?
A general rule of thumb is to spend 30-35 % of your revenue on ads. However, it's also important to consider your product's category and balance profitability and competitiveness in the bidding process.
Related Articles