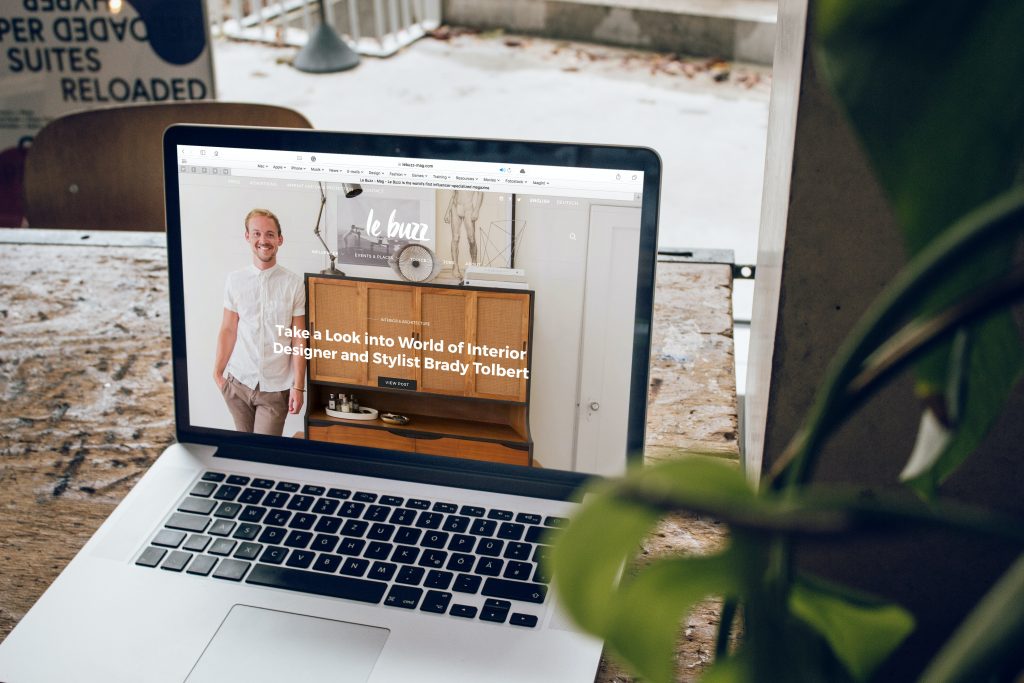 Paid traffic rarely gets the credit it deserves.

In most cases, marketers applaud search engine optimization as the strategy that drives sustainable business growth. What's unsaid is that SEO takes time to yield results. It can take up to a year for you to rank for keywords that matter.

But paid traffic delivers instant results and gives you full control of where you want to take the traffic. Most important, paid traffic converts at a significantly higher rate than organic traffic — 64.6% of people click on a Google adwhen they want to buy an item. However, to get such superb results, your ad and landing page must work together perfectly.

In this guide, I'll walk you through the essentials of high-converting PPC landing pages that boost your return on ad spend (ROAS). The best part? There'll be plenty of examples along the way, so you see the real-life application of the concepts.

Let's first cover the fundamentals.
PPC Landing Pages Commonly Asked Questions
What Is PPC?
PPC means pay-per-click, an online marketing strategy where advertisers only pay a fee when a user clicks on their ad.
What Is a PPC Landing Page?
A pay-per-click landing page is a standalone web page designed to convert traffic from a paid traffic source, such as a Google ad or a Facebook ad. It's a special page where people who clicked your paid ad land, ready for the next step in the buyer journey.
What's the Purpose of Having a Special Landing Page for a PPC Ad?
The sole purpose of a PPC landing page is to get the visitor to take a specific predetermined step, such as buying a product, taking up a free-trial offer, or downloading a free report.
How to Create a PPC Landing Page: 10 Proven Optimization Tips
So then, how do you optimize your landing pages for maximum conversions? Here are some proven tips to help you get started.
Tip 1: Take Traffic to the Right Place
People who click on an ad are serious about solving a specific problem. They want help here and now. The traffic is hot, and the shoppers are ready to take the next step. Taking such traffic to your home page is a massive mistake because it's a busy page. Visitors have many options there. They can visit your blog, click on your social profiles, or read customer testimonials. The homepage distracts visitors from taking a specific action connected to the ad they followed.

That's a waste.

Instead, send paid traffic to a focused, dedicated landing page. This increases the chances of getting conversions because the page is distraction-free. See the difference in design between the homepage and the landing page from this revealing visual from Kissmetrics.
The home page has 57 CTAs that lead to distinct places. With only a single CTA, the landing page is more focused. Either the reader clicks on it or leaves. As a result, more people will convert.
Tip 2: Follow the Rule of One
Your ad addresses a specific problem, right? So it must lead to a specific landing page with a specific goal. The more aligned your ad is to your landing page, the higher the chances of converting the traffic.

Have total focus — follow the rule of one religiously: One ad. One landing page. One goal. One offer. This means you must create multiple pages for multiple offers. You will see an uptick in conversions because you are not splitting your focus. Visitors will click on your offers since you address one problem at a time instead of overwhelming them with many solutions.

For instance, Airbnb has a laser-focused landing page.

From the headline to the body, from the body to the CTA, from the CTA to the average earnings underneath, everything is about one thing — hosting.
This makes it super easy for readers to understand and take up the offer.

Tip 3: Keep the Ad "Scent"
It's crucial for people who click on your ad to know they are in the right place as soon as they land on your landing page. If visitors sense a hint of incongruity between the ad and landing page, they'll bounce off on arrival.

Give visitors a consistent experience. Your page has to "smell" like the page they came from — your traffic source, the ad. Here's how you can achieve that:

Include the same keyword you used in your ad on your headline.
Use a similar language to your ad's language.
Maintain the same page design and imagery.
Stick to the same color scheme and font throughout.
Let your offer answer the problem your ad promised to solve.
An excellent example of this tactic in action is Tidio, a Livechat Software brand. A quick search for "best chatbot software" shows this ad on the top of SERPs.
Click on the ad, and you'll see this landing page.
Notice how it uses the exact keyword "best chatbot platforms" on both the ad and landing page headlines? This ensures a smooth landing for visitors. Users continue to read on with confidence because they know they are in the right place.
Tip 4: Lead with a Strong Headline
The first thing visitors see when they arrive on your page is the headline. It must convince them to stay on the page, otherwise they'll leave immediately. Here's how:

State the biggest and juiciest benefit of your offer.
Let your headline scratch the itch introduced by your ad.
Tie your headline's phrasing to your ad's headline copy.
Support your headline with a powerful subheadline.
Reveal your product's unique selling proposition.
Keep your headline short, only ten words. Its purpose is not to say everything but to entice visitors to stay on the page and read the next sentence. It may help to hire a certified SEO copywriter to create effective headlines for you.

Look at Get Response's post-click landing page.
The simple headline "email marketing" isn't earth-shattering, huh? Until you return to the original search query "email marketing."
It's all about ad scent:

Search query "email marketing"
Ad headline "Email Marketing by Get Response"
Landing page headline "Email Marketing"
Now, it doesn't look so bad. It's a genius stroke. The headline "email marketing" introduces the offer, and the subheadline "get more opens, clicks, and sales" completes it by adding further details.
Tip 5: Include a Top-Notch Hero Image
Besides your headline, your hero image is another element that grabs visitors' immediate attention. By hero I don't mean Spider Man or Superman. A hero image is the first or main graphic you see on top of a web page. Because it occupies prime space on the page, it plays a crucial role in drawing visitors to your copy. It can either help visitors better understand your offer or hinder them.

As a general rule, stay away from stock images. People have seen them everywhere and don't recognize them anymore. Use custom images instead.

Here are hero images that work:

Show your product or offer front and center.
Depict people using your product.
Fit the context of the ad and the offer.
Closely match your ad images.
Mattress brand Casper picked the perfect hero image:
The post-click landing page shows a couple sleeping peacefully in bed. Showing the product in use appeals more to readers than just a bare mattress would have. And the child running towards the bed completes the picture of one big happy family with the bed taking center stage.

When you are not sure which image to use, try images of people. They tend to convert better.
Tip 6: Use Benefit-Driven, Reader-Friendly Body Copy
Once you've hooked visitors with a brilliant headline and hypnotic image, your next goal is to keep them glued to the page. Convince them to keep reading by piling on the benefits of your offer in the body copy. People are selfish. Tell them what's in it for them. Then they'll stick around.

How will they profit from your offer? Is your product faster, safer, richer? Whatever the benefits, include them in your body copy. Here's how to format your copy for easy reading:

Use brief sentences and paragraphs.
Include one benefit per bullet point.
Use lots of white space, so your copy isn't crowded.
Survey Anyplace, a software-for-surveys brand, is an outstanding example. The bullets are brief yet benefit-laden. Plus, they're nicely spaced out.

Brevity is your friend. Don't belabor your points. People are impatient these days.
Tip 7: Include Trust-Building Signals
Social proof is a critical part of the conversion equation.

People do what they see other people do. That's why up to 97% of consumers look at reviews before they buy a product. Show visitors you are the real deal so they take up your offer. Instill confidence in your offer. Prove your authority. There are several ways to do that:

Include testimonials from satisfied clients or influencers in your niche.
Ass spectacular reviews of your product or service.
Flaunt the big-name clients you have served.
Show glowing mentions of your company in respected publications.
Display awards and certifications you've earned from renowned institutions.
Leverage the power of numbers if you have sizable customers.
Online course platform Thinkific used the power of numbers intelligently on its post-click landing page for the keyword "launch an online course."


Who wouldn't want to join more than 36,000 fellow course creators who reach 10 million students collectively? Such whopping numbers prove beyond a doubt that the platform is a trusted service provider.
Tip 8: Optimize Form Fields
Everything on your page drives people towards your lead capture form. That's where you catch the lead. How do you get the most from your form? To begin with, put your form above the fold so visitors don't have to scroll to see it. According to a recent Nielsen Norman Group study, while people now scroll down a page more than they used to, their attention nosedives below the fold.

Your best chance of getting a conversion is above the fold while their focus is fresh. As for the ideal number of form fields, experiment. Unbounce carried out a study on the relationship between the number of form fields and conversion rates. See the results below.

More fields equals more friction.

Usually, the fewer the fields, the higher the conversions, but lead quality becomes poor. This is understandable because filing a short form is easier than completing a longer one. The more fields, the lower the conversions, since it requires more effort. However, the quality of the leads improves. It's a tradeoff between lead quantity and lead quality.

Also, the weight of your offer determines the number of fields. Surely, you wouldn't make people fill in a 12-field form just to get a free report, would you? Only an email address can do. But if you own a B2B brand selling a pricey product, you'd want more details, such as job title, phone number, location, and number of employees.

However, things don't always pan out that way. Sometimes longer forms convert better than shorter ones. If you are using a long form

Draw users with a valuable offer: If people deem your offer valuable, they won't mind completing a lengthy form.
Make it a multi-step process: Multi-step forms are less scary and allow you to increase the number of fields without spoiling the user experience.
Pre-populate some fields: By prefilling some fields, you save users time and the hassle of typing.
Input field size: Don't make your input fields too long. They intimidate users. Match their length to the expected length of the answers.
Not only must you put your form above the fold, position it so it stands out from the rest of the page elements. Also, don't forget to include a privacy policy statement. It helps allay people's fears of parting with their info.
Tip 9: Captivating Call to Actions (CTAs)
You've done well if your visitor is still with you. You are on the home stretch of the conversion race. The finish line is in sight. After your visitor fills out the form, all that's left is for her to click your CTA. There are three sides to a convincing CTA.

Clear: Be simple. Cryptic copy confuses readers.

Specific: Tell readers exactly what you want them to do or get.
Action-oriented: A call to action must do just that, drive action through verbs. Verbs are energetic and forceful. Work them into your CTA.
Leading messaging platform Intercom is an exceptional example.

Because the brand knows it's dealing with a high-purchase intent keyword "customer support tool," it doesn't waste time. It uses a straightforward call to action "get started," since visitors already know what they want.
Tip 10: Test. Test. Test.
A landing page isn't a do-once, set-and-forget page. For the best results, you must keep fine-tuning it. But you don't use gut feeling to perfect your landing page. The secret? A/B testing.

An A/B or split test simply means comparing two unique versions of a web page to determine which one performs best. Test every element of your page, one at a time:

Headline.
Hero image.
Benefits.
CTA.
Add the winning version to the page and move on to the next element. Rinse and repeat until you find the perfect mix that generates the most conversions. For higher conversions on your PPC landing pages, always test and tweak.
PPC Landing Pages: The Gateway to More Leads and Customers
In summary, use these tips to build winning PPC landing pages. With focus, a bit of patience, and a steely desire to improve through constant testing, you can succeed. You will see more sign-ups, leads, and customers.

Go rock your first or next PPC landing page!
By Qhubekani Nyathi