A time will come when you'd need to block someone from Facebook. This could include an old flame turned bitter enemy, a troll who leaves negative comments on your posts, or a person who you don't want seeing your profile anymore. Whatever the case, blocking a Facebook friend is fast and easy. Follow the steps below to block someone on Facebook.
Learn how to block someone on Facebook here.
Click To Tweet
Step 1: Go to your friends list
Access your friends list through your Facebook profile. Click "Friends".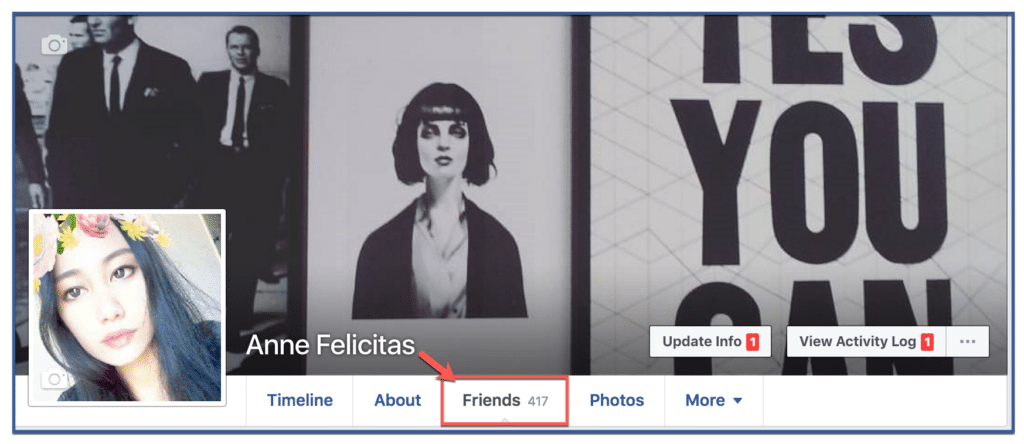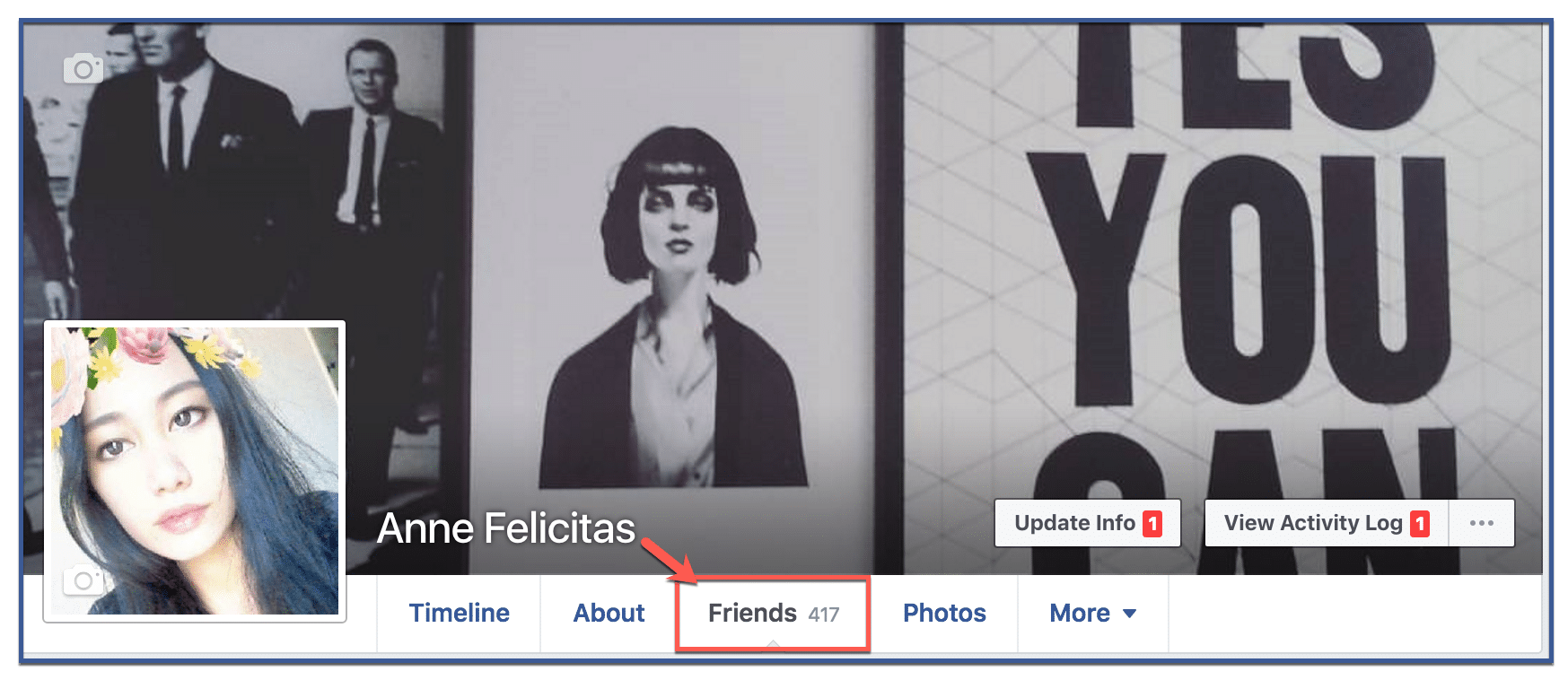 Step 1: Choose from friend's list
Choose the person you want to block.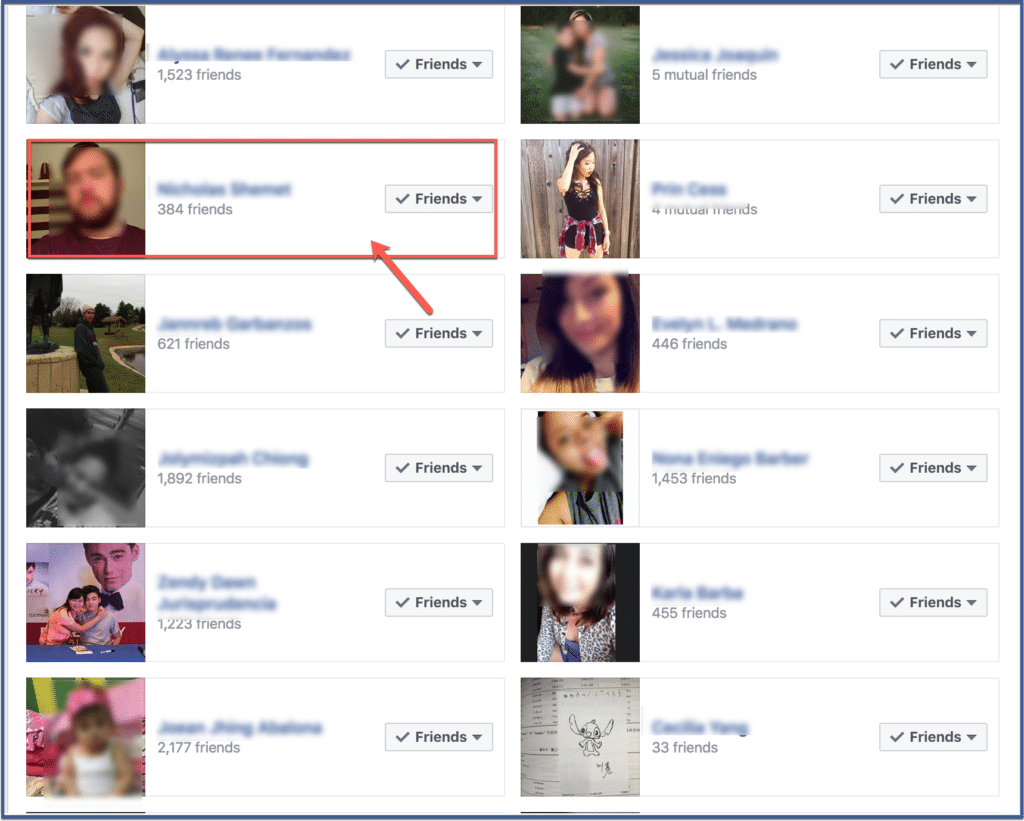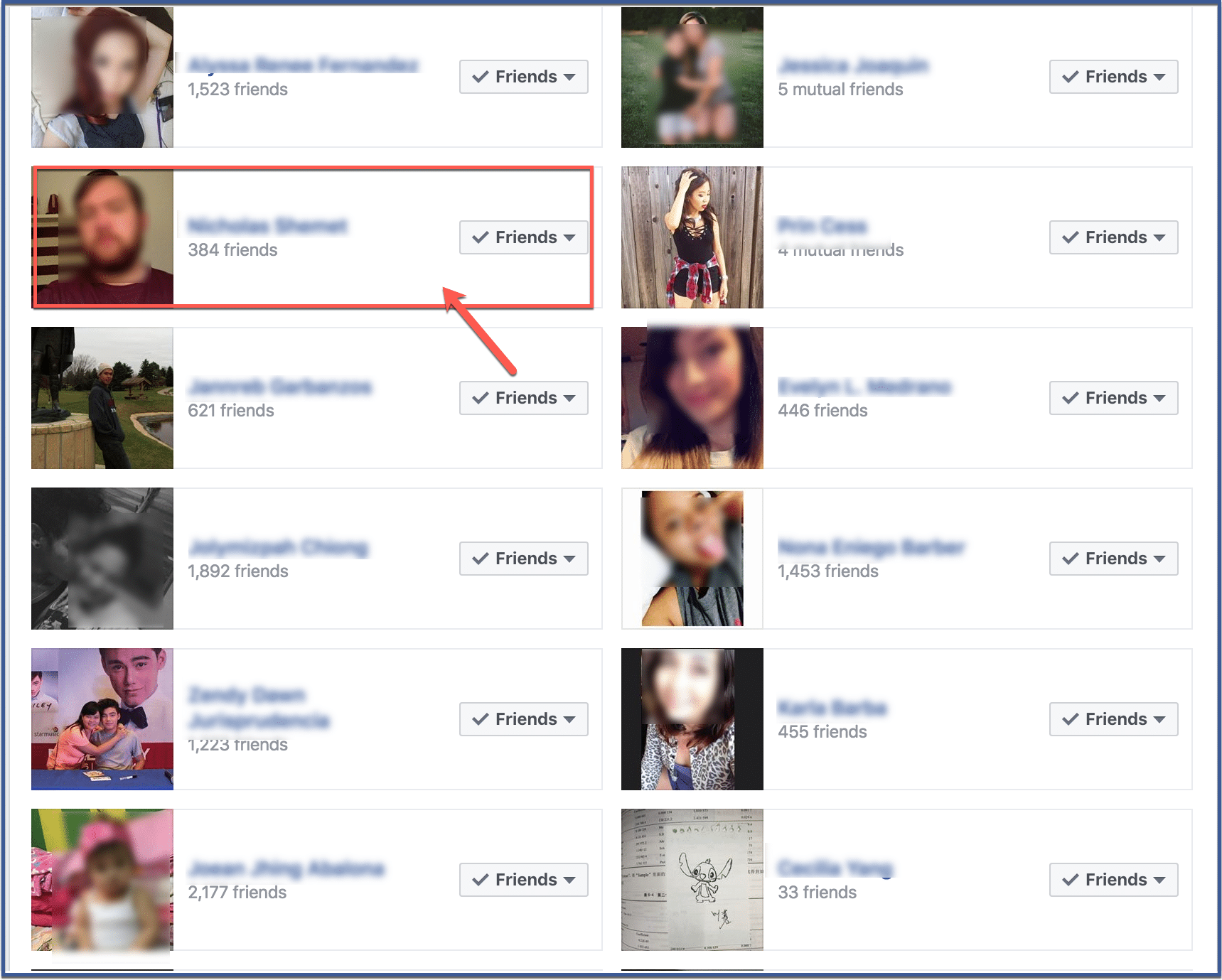 Step 2: Block friend
To block your friend, click the ellipses button located next to the message button on your friend's cover photo. Click "Block".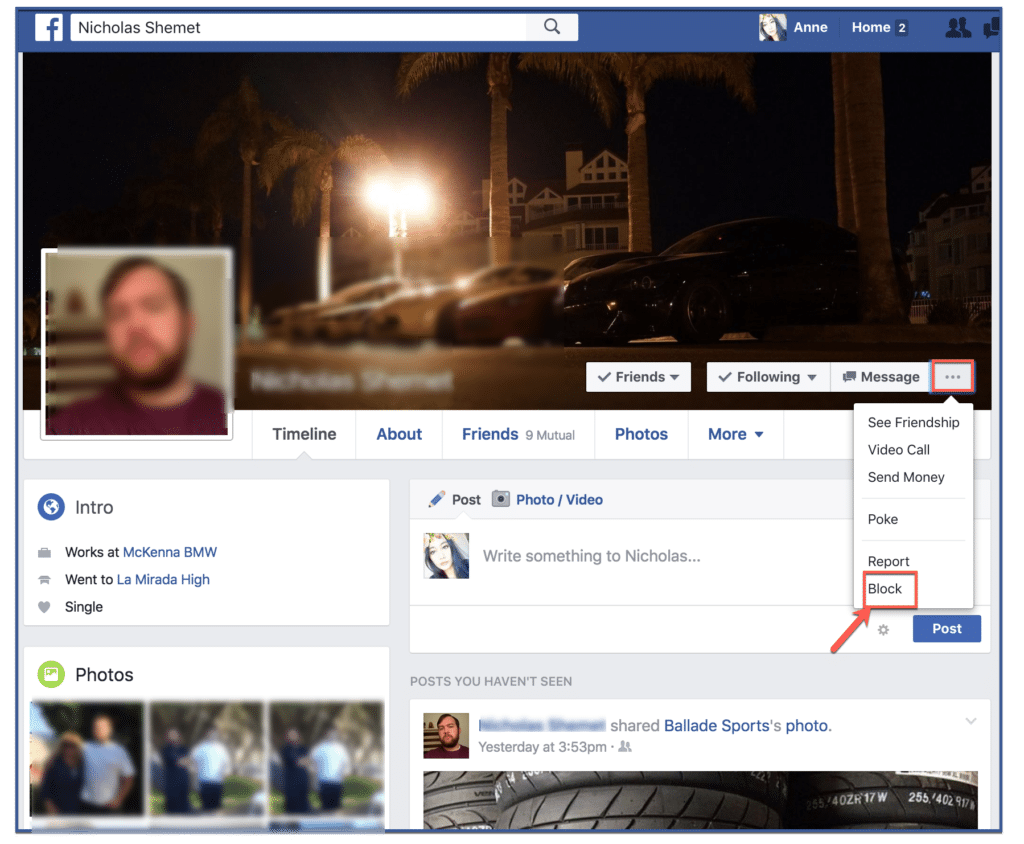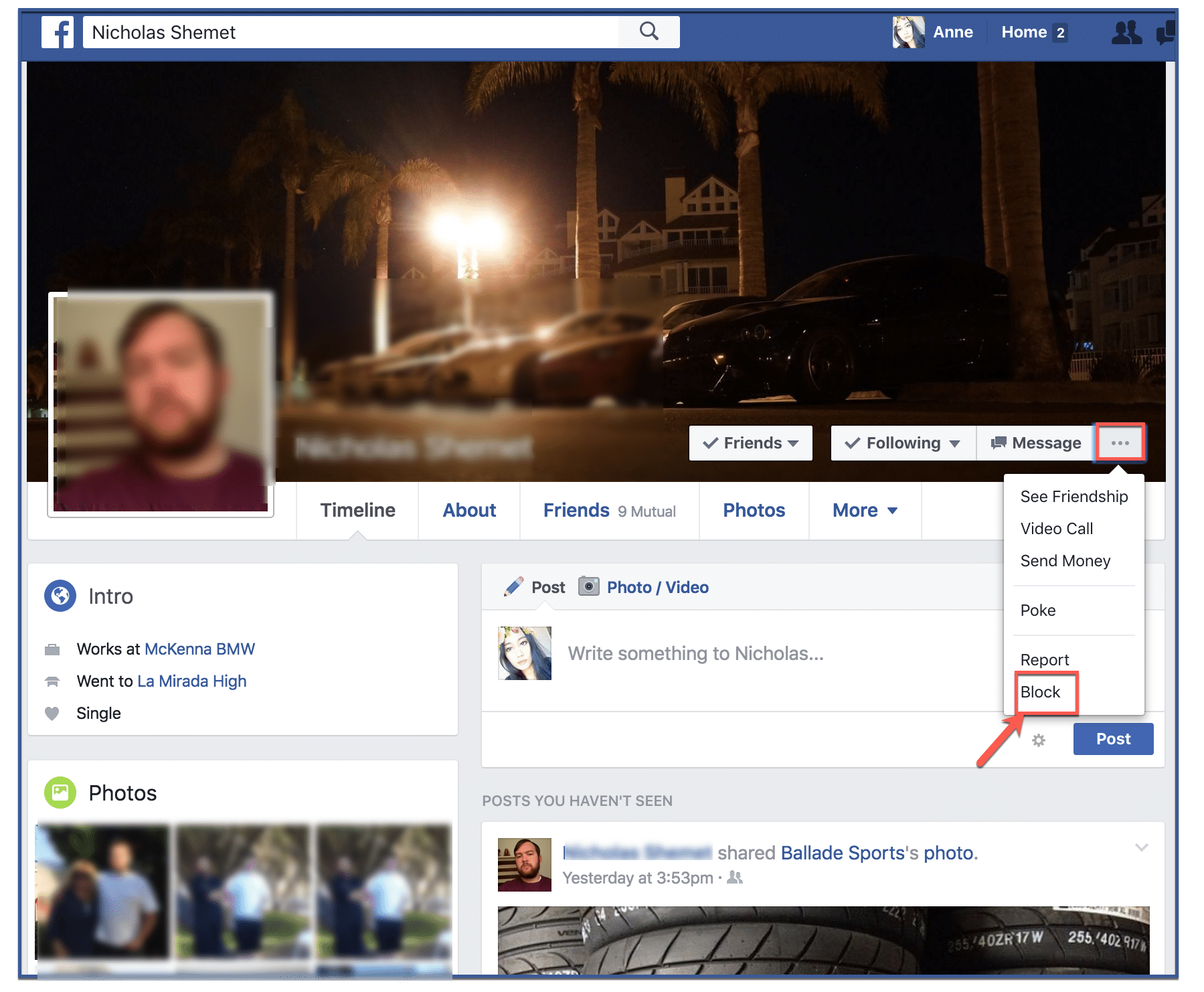 Step 3: Confirm block
Click "Confirm".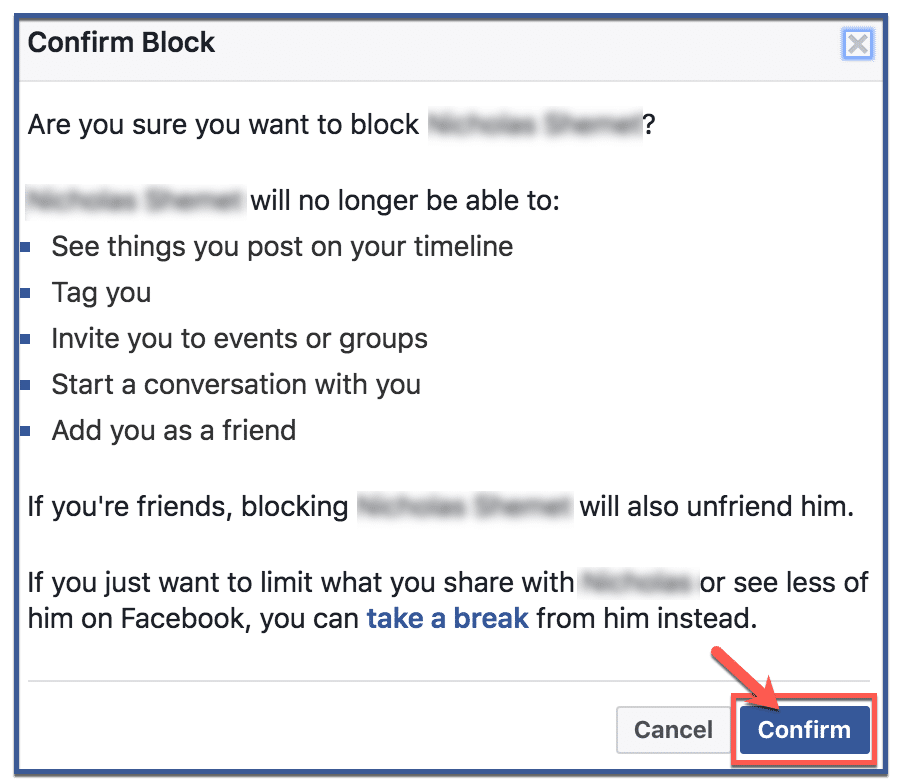 Step 4: Click "Okay"
Click "Okay" to continue.

Step 5: You're Done!
The person you blocked will be listed under "Block users" on your Facebook settings. To unblock your friend, click unblock. Unfortunately, because blocking someone deletes them off of your friends list, you would need to resend them a friend request to restore them to your list after unblocking. For more information on blocking users, visit the Facebook Help Center.


Recommended Articles Related to Facebook Advertising:
Was this article helpful in teaching you how to block someone on Facebook? Leave your thoughts on the comments section below!
Comments
comments