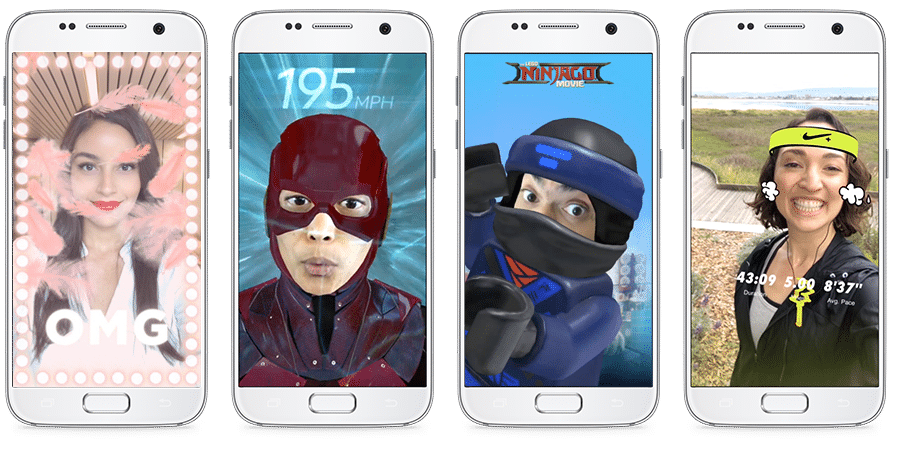 Facebook has been dabbling into augmented reality as of late, producing AR filters similar to those of Snapchat. AR Studio, a creative tool for making AR experiences through the Camera Effects Platform, was previously released in closed beta for a limited number of creators. Now it is accessible to creators worldwide, Facebook recently announced.
"Since launching in closed beta at F8, we've seen a strong response from the 2,000+ [sic] creators using AR Studio, building fun, animated frames, masks, and interactive AR experiences," the announcement states. "We've been working hard to give them even more powerful tools and open them up to more people."
The Competition Thickens
For advertisers, this is major news, especially if there's been conflict regarding whether to invest more time into Snapchat AR reality marketing. Facebook's AR Studio makes the decision easy for loyal Facebook creators, as it allows them to create unique, fun, and interactive AR experiences without having to switch to a completely different platform.
That being said, Snapchat's recent rollout of Lens Studio, a desktop app that allows creators to develop their own interactive AR Lenses, could be prompting Facebook to open up AR Studio to more creators. In Facebook's announcement, it's even mentioned that the platform will enable world effect technology within AR Studio in the immediate future. This technology would open up 3D object creation capabilities, a feature identical to that of Snapchat's Lens Studio.
AR usage for 2017 has been high, and it's likely to continue getting higher. It will be exciting to see what other AR capabilities will roll out across social media advertising in 2018.