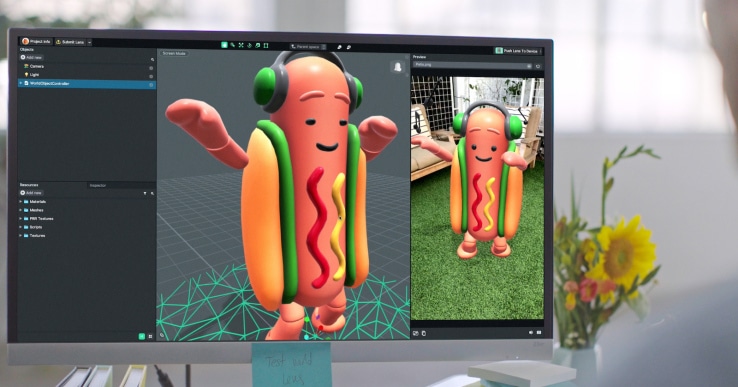 Snapchat has blurred the lines that otherwise have distinguished it as a solely mobile experience with the rollout of Lens Studio, a desktop AR developer tool. Officially launched on December 14, Lens Studio gives developers the ability to make 3D World Lens objects in photos and videos.
Lens Studio allows developers to create Lenses without necessarily having to go through Snapchat's in-house AR design team and agency partnerships, according to TechCrunch. It takes AR creativity to a whole new level.
Snapchat doesn't promote the Lenses. Brands, news publishers, and developers will have to promote their own QR Snapcodes, through which users can access the special Lens for 24 hours. Businesses will need to pay for Sponsored Lens ads for Snapchat to include the created Lenses in its camera. At this time, developers can only use Lens Studio for World Lenses (not selfie masks).
Good News for Snapchat
With heightened competition from Instagram as well as Facebook's recent rollout of World Effects for its AR Camera Effects platform, Lens Studio keeps Snapchat in the game.
TechCrunch says Lens Studio will make augmented reality more developer friendly and accessible to creatives outside of Snap, making it less of a challenge the company has to accomplish on its own.
How It Works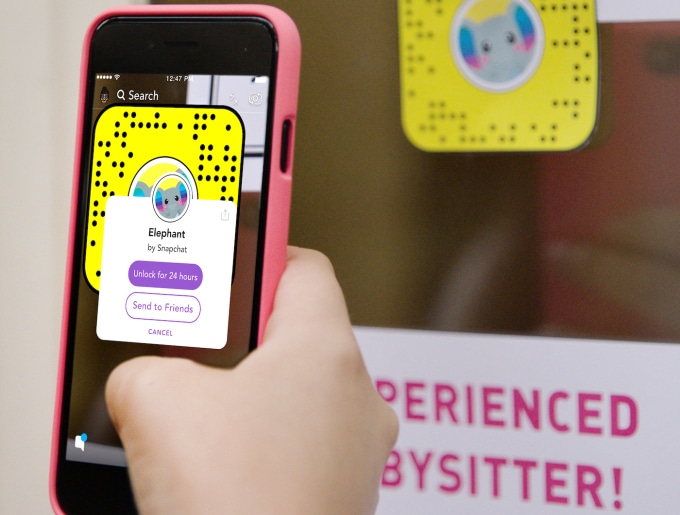 In addition to the characteristic Lenses accessible in the Snapchat camera, users can access Community Lenses (i.e., Lenses made through Lens Studio) by tapping a Snapcode in camera mode. A thumbnail preview will show how the Lens works, at which point they can also choose to unlock it.
Once unlocked, the Lens is accessible in the carousel of Lenses at the bottom of the screen in the Snapchat camera mode.
According to TechCrunch, Lens Studio fits any experience level. You don't have to be an advanced animator to learn how to use it. Upon Lens creation, developers retain ownership but also give Snapchat permission to use it.
Lens Studio, as listed by TechCrunch, allows developers to make:
static or animated objects
2D cutouts
windows into other worlds
floating picture frames
3D objects that react when tapped, looked at, or approached
The Lens Studio desktop app is available now for both Mac and Windows users. Go to the Lens Studio website to download the app as well as for guides, templates, and additional information.
Additionally, developers can test their Lenses with a temporary Snapcode. After all necessary modifications and processes are completed, developers get a Snapcode that's good for one full year. Developers or brands can then market or promote their Snapcodes by any means desired.
Developers should keep in mind while creating Lenses that Snapchat moderators will turn down creations that violate the company's standards, such as Lenses that depict violence or illegal activity. On top of that, there will allegedly be a report button users can press to target offensive Lenses.
Outsource Partnerships
Snapchat partnered with the following firms to outsource the creation of its AR experiences.
Avatar Labs
Fisherman Labs
Haus
Media Monks
North Kingdom
Trigger Global
Vidmob
These partnerships will generate quicker AR Lenses, as well as allow brands to purchase CPM distribution at a much lower cost.
Lens Studio is yet another way Snapchat AR lenses encourage user creativity and increase advertising exposure.