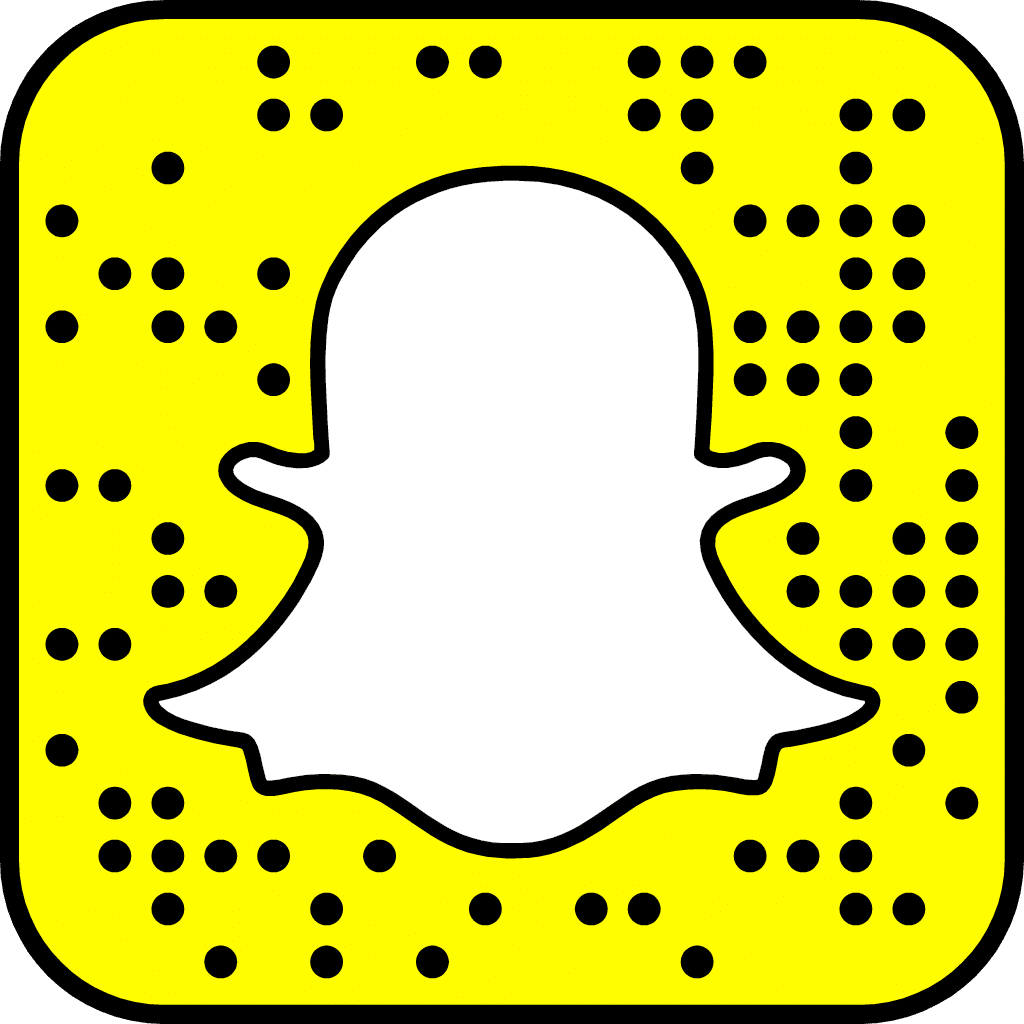 Photo Courtesy of Snapcode ShareMaybe you've seen that signature white ghost icon on your paper Pepsi or Wendy's cup, but didn't give it a second thought. Well, as an advertiser, you definitely want to give it another look. Snapcodes are increasing in popularity amongst advertisers and big brands due to their powerful benefits.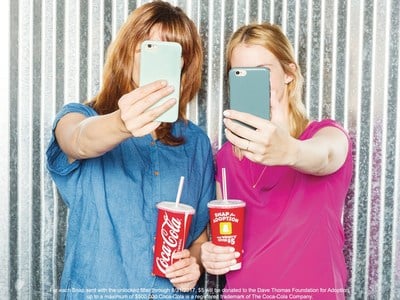 According to Business Insider, more brands have been using Snapcodes, QR codes with a Snapchat twist, to boost their exposure through interactive marketing campaigns. For example, Wendy's drink cups used Snapcodes over the summer that invited users to scan the code to unlock a custom Snapchat filter. For each scan, Wendy's donated $5 to a foster care foundation.
What is a Snapcode?
A Snapcode is a unique, scannable code used in Snapchat's platform that serves as a bridge between the physical and digital worlds. Essentially a QR code, a Snapcode allows users to unlock exclusive content, promotions, or experiences by simply scanning it with their Snapchat camera.
Once scanned, the Snapcode instantly redirects users to a designated webpage, augmented reality (AR) experience, or other digital destination. This seamless interaction not only enhances engagement but also enables advertisers and brands to track the performance of their campaigns, gaining valuable insights into user behavior and conversion rates.
With its blend of convenience and interactivity, Snapcodes have become a powerful tool for advertisers looking to create captivating and immersive experiences for their audience.
Below are the top three benefits of using Snapcodes in your marketing campaign.
1) Popularity Across Users
Snapchat users, according to Business Insider, make over eight million Snapcode scans a day. These are users who actively interact with the Snapchat app regularly, so Snapcodes are a smart way to engage with this audience.
By directing users to your brand's custom Snapchat lens or filter with a Snapcode, you can further amplify the positive vibes that users subsequently associate with your brand name. Since these users are already actively using the Snapchat app, your Snapcode campaign does not feel like an intrusive interruption to their routine behaviors.
Furthermore, the social sharing potential of Snapcodes magnifies their popularity, as users eagerly distribute their experiences, transforming them into brand advocates. In essence, Snapcodes capitalize on their universal appeal, enabling advertisers to create impactful, shareable moments that reverberate through various demographics.
2) Free Advertising
That's right—Snap doesn't charge advertisers for Snapcodes. Your Snapcode can even direct users to your external website. The only thing of cost to advertisers for a Snapcode campaign is the actual product resources that the codes appear on (e.g., cups, bottles, etc.).
Each scanned Snapcode becomes a free, organic engagement conduit, as users voluntarily interact with your brand. The shareability of Snapcodes across social media platforms further amplifies their reach, effectively transforming satisfied customers into brand ambassadors.
This organic word-of-mouth promotion carries the potential to generate a significant buzz without straining your advertising budget, making Snapcodes a strategic choice for those looking to maximize their marketing impact at a minimal cost.
For a free tool that reaches such an expansive audience of hyperactive millennials, why wouldn't you take advantage of the benefits?
3) Data Collection
Advertisers can use Snapcodes to collect useful data and behaviors. For example, Gatorade was able to prompt users to enter their names and emails after scanning the company's campaign Snapcode. The company was able to record all of that data to use in campaigns and targeting strategies going forward.
In addition to the existing advertising benefits of Snapcodes, Snapchat continues to build tools and resources for advertisers. For instance, the network recently announced its new creative partnerships for building interactive ads. Additionally, there are other ways to advertise your business on Snapchat for free.
How to use Snapcodes for advertising?
Leveraging Snapcodes for advertising is a strategic approach that taps into their unique capabilities. To effectively utilize Snapcodes, first integrate them into your print materials, packaging, or advertisements, prompting users to scan for additional content.
Craft a compelling call-to-action that encourages users to engage, whether it's unlocking exclusive discounts, participating in contests, or accessing augmented reality experiences.
Ensure the landing page or digital destination is optimized for mobile and aligns with your campaign's objectives. Track scan rates, engagement metrics, and conversions to gauge the success of your Snapcode-driven campaign.
By combining the physical and digital realms, Snapcodes offer an innovative way to create interactive and memorable experiences that resonate with your target audience, ultimately driving brand engagement and conversions.
Why should you use Snapcode for advertising?
Snapcodes offer a compelling edge in advertising due to their ability to seamlessly merge physical and digital realms. By using Snapcodes, brands can captivate their audience with interactive and engaging experiences, breaking through the clutter of traditional advertising methods.
These scannable codes provide an immediate and convenient connection to exclusive content, promotions, or augmented reality encounters, fostering a deeper connection between brands and consumers.
Moreover, the trackable nature of Snapcodes enables advertisers to gain valuable insights into user behavior, helping refine campaigns for optimal impact.
In a digital landscape where user engagement and personalized experiences are paramount, Snapcodes presents a dynamic and innovative way to create lasting impressions and drive conversions.
Conclusion
FAQs
What exactly are Snapcodes, and how do they work in advertising?
Snapcodes are scannable codes unique to Snapchat that enable users to access digital content with a simple scan. In advertising, Snapcodes act as a bridge between physical and digital media, allowing brands to offer exclusive content, promotions, or interactive experiences to engage their audience.
How do Snapcodes enhance user engagement compared to traditional advertising methods?
Snapcodes provide a more interactive and personalized experience for users. By offering gamified interactions, augmented reality experiences, and instant access to promotions, Snapcodes create a dynamic engagement that goes beyond passive viewing, making the advertising process more exciting and memorable.
Can you elaborate on the real-time performance insights Snapcodes offer?
When users scan Snapcodes, brands can track real-time metrics like scan rates, engagement levels, and conversion rates. This data-rich environment empowers advertisers to measure the success of their campaigns accurately, enabling them to refine strategies and optimize outcomes for better results.
What role does social media sharing play in Snapcode advertising?
Snapcodes are highly shareable across various social media platforms, allowing users to share their experiences and discoveries with their networks. This organic sharing extends the campaign's reach and leverages the power of word-of-mouth promotion, creating a ripple effect that amplifies brand visibility.
How can Snapcodes contribute to a more personalized and targeted advertising approach?
Snapcodes enable brands to tailor content behind the code based on user preferences and behaviors. This personalization fosters a deeper connection with users and ensures that the content they access aligns with their interests, enhancing the overall user experience and driving conversions.