What is Facebook Audience Selector?
You may have seen this feature on your own page— personal, business, or otherwise. Next to every post, there is an icon of people's silhouettes that you can click on. If you click on this icon, a drop-down menu will appear that includes a variety of audiences that you can choose from who gets to see your content or not. You have the following options:
Public

Friends

Friends Except…

Specific Friends

Only Me

Custom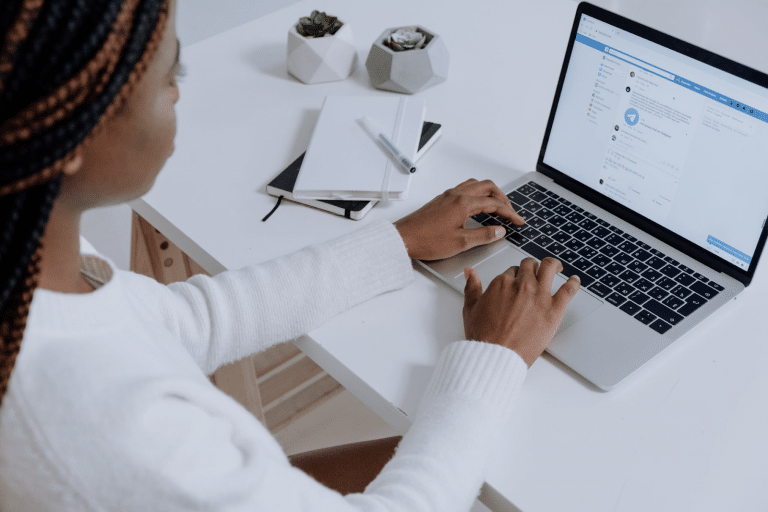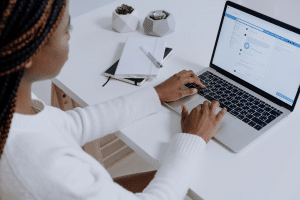 Cottonbro / Pexels
How Can I Use Facebook Audience Selector to Target My Audience?
Facebook audience selector has the same concept for when you're choosing to run your ad or design your page for an optimal first impression. Being very specific and thoughtful about who you are aiming your ads to should be at the forefront of any advertisement campaign. Different audiences can lead to different outcomes and objectives, so choose which would be the best for you. 
The best place to start would be in your audience insights tool in your Facebook Ad Manager. There, you will see anonymous information about your audiences such as demographics, interests, life events and major identity status updates, other pages that they like, Facebook usage method and frequency, and their spending habits. The trends that it analyzes for you should guide your decisions.
Facebook ads allow for three different kinds of audience ad targeting: 
Core audiences: This is one of the most basic and fundamental ways to define an audience. As the name suggests, this would target audience members sharing a similar feature (or features) that you determine. If you are running an ad for newborn baby clothes, you can choose to create a core audience of new parents because they are more likely to buy a onesie than the recently single woman in her early 20s. It's up to you to choose how many or how few people you want to include depending on what your goal is for a target audience.

Custom audiences: This is an audience that you are uploading and selecting from people who have previously engaged with your ads, website, and/or business in general. Whether they've completed a sale, clicked on an ad, or signed up for a mailing list, you can use a custom audience for clever remarketing to get a sale from an already (at least somewhat) loyal fanbase. You can also use this for exclusion targeting, a marketing technique and choice in audience selector to avoid running ads on the timeline of someone who is likely to buy a product from you regardless.

Lookalike audiences: These are audiences that share similar qualities, identities, and habits of your current audience. Targeting a lookalike audience is for a campaign looking to

generate new leads and other people who are otherwise unfamiliar with your brand and products

. 
Comments
comments