What is Cost Per Post Engagement?
This is the average price per customer action on your post or page as a result of your ad. This number is derived from your total budget for your ad campaign. It's frequently mentioned when discussing cost per engagement advertising.
Engagement is the only way to measure that you are targeting the right audience and in the right way. If your content isn't engaging with your audience, isn't striking a chord with them, you should take a step back and strategize until you see your engagement rates go up.
While you want to drive your engagement up, you actually want to have as low of a cost per post engagement as possible. Thoughtful audience targeting, analysis of the conversion tracking pixel or Facebook pixel, and potentially editing your copy accordingly are your key to driving down your cost per post engagement.
Why is Cost Per Post Engagement Important?
This metric is important for a few reasons. The first is the most obvious and practical— a low cost per post engagement reflects smart budgeting on your company's part. After all, you don't want to be spending all your money on ads that don't effectively reach your target audience, especially if you're a new or still growing company.
The second reason you want to be paying attention to cost per post engagement is that it allows you to put engagements into perspective which is vital. You can be getting a lot of engagement, but if it's not cost-effective, just how beneficial is it to your company?
Finally, a low cost per post engagement and a low cost per action marks a relatively low-risk ad campaign. 
You may be wondering, just how long can I get my cost per post engagement? Low. Under a dime, low.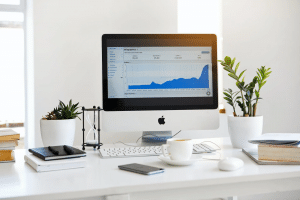 Serpstat / Pexels
How do I Calculate My Cost Per Post Engagement?
Calculating your cost per post engagement is going to help you measure success in your ad campaigns.
First, take the total amount you spent on your ad. This should be in your records. 
Next, go to your page's engagement metrics. You should be able to find these metrics under the Insight drop-down option for your page. From there, you should be able to see your engaged users column. This is the number of users who interacted with your post in any measurable way, whether they clicked on it, liked it, or commented on it.
Take that amount you spent and divide it by your engaged users metric. That answer is your cost per post engagement.
Comments
comments