What is a Page Post Ad?
This term refers to the action of promoting a post, whether it's a status update, video, photo, or a link, on your Facebook page. It's beneficial because when it is interacted with, that interaction will show up in their Facebook friend's timeline. It's a vital content marketing strategy for engagement that can not be understated.
Plus, it's just innocuous enough that it can reach that larger audience (especially through connections targetting). It's going to be the first thing that your audience sees when they go to your Facebook page.
If your engagements go well, you can then look into how you can repurpose that promoted post on your page into other parts of your content marketing campaigns. 
When do I use a Page Post Ad?
As long as you avoid ad fatigue, more frequent exposure to an ad can generate more sales. This frequent exposure to your page post ad, if tested and optimized regularly, can boost your sales and conversions. Awesome, right? That being said, make sure to not overwhelm or bore your audience. Keep them on their toes and switch up what you are promoting now and then.
How do I Create a Page Post Ad?
Facebook Business Manager is your hub for all things page post ad. Within it, you should be able to create a new campaign and ad set. From there, they will give you the option to create it from an already existing post. Edit it to your heart's content if you find so necessary and you're good to go!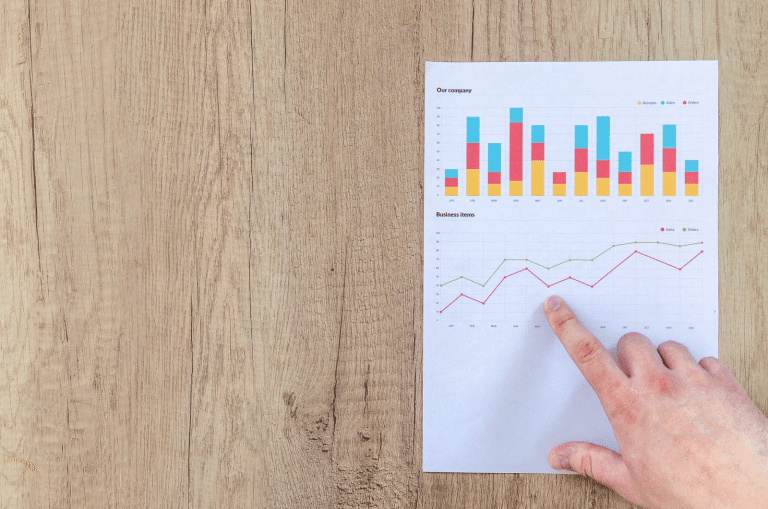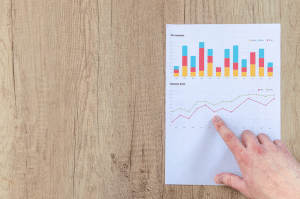 Lukas / Pexels
What Kind of Content Should Become a Page Post Ad?
You might be scratching your head about which content should be promoted. After all, a well-thought-out content marketing strategy is frequently churning out new content. However, promoting specific pieces of content is just helping your audience focus on what matters once they get to your page. Page post ads are especially relevant to attract and convert users who may have not been exposed to your page before. Your promoted ads can help them not feel overwhelmed and ensures that they're getting the right impression of your brand. You'll sell your product and your vision without making your customer feel like they're being forced.
Consider what you want your audience to see first:
Relevant updates

New products

Exclusive sale codes 

Event announcements

Original and useful images like infographics

Posts that did really well and you want them to keep driving traffic
This can get you more likes on your promoted post, your page, and ultimately your company.
Why create a Page Post Ad?
Creating a Page Post Ad offers a range of compelling reasons for businesses and marketers looking to maximize their online presence and engagement.
Extended Reach
Facebook Page Post Ads enable you to expand your reach beyond your existing audience. Promoting your posts lets you connect with consumers who may not have discovered your content otherwise.
Targeted Visibility
These ads allow for precise audience targeting based on demographics, interests, behaviors, and even custom audiences. This ensures that your content is displayed to the individuals most likely to engage with it.
Enhanced Engagement
Page Post Ads encourage user interaction, such as likes, comments, and shares. By leveraging these engagements, you can foster meaningful connections with your audience and amplify your brand's online conversation.
Amplified Brand Awareness
Promoted posts increase your brand's visibility among users who are aligned with your target demographic. This heightened exposure builds and strengthens your brand's recognition and awareness.
Data-Driven Optimization
Facebook provides detailed analytics and performance metrics for your ads. This data empowers you to measure the success of your campaigns, make informed decisions, and refine your strategies over time.
Efficient Conversion Funnel
By strategically guiding users through your ad's content to a well-designed landing page, you can effectively move them along the conversion funnel, increasing the likelihood of desired actions.
Tips for Success: Crafting Compelling Page Post Ads
Creating effective Page Post Ads requires a combination of creativity and strategy. Keep these tips in mind to ensure your ads stand out and resonate with your audience:
Capture Attention Quickly

: Grab users' attention within the first few seconds to encourage them to engage with your ad.

Use High-Quality Visuals

: Invest in visually appealing images or videos that align with your brand and message.

Write Compelling Copy

: Craft concise and persuasive ad copy that clearly communicates your value proposition.

Optimize for Mobile

: Design your ads with mobile users in mind, ensuring they display seamlessly on various devices.

Test Different Elements

: Experiment with different ad formats, visuals, copy, and CTAs to identify what resonates best with your audience.

Leverage Social Proof

: Incorporate social proof, such as user reviews or testimonials, to build credibility and trust.

Maintain Consistency

: Ensure consistency between your ad content and landing page to provide a seamless user experience.
Conclusion
Facebook Page Post Ads offer an excellent avenue for business firms to expand their reach, engage with targeted audience, and achieve marketing goals.
By creating and promoting compelling content, brands can foster meaningful connections, drive valuable actions, and enhance their online presence
FAQs
What exactly is a Page Post Ad?
A Page Post Ad is a type of advertisement on Facebook that promotes your organic posts to a wider audience. These ads maintain the look and feel of regular posts while being strategically promoted to increase visibility and engagement.
How do Page Post Ads differ from regular Facebook posts?
While regular posts are shared with your existing followers, Page Post Ads are designed to reach a broader audience beyond your current followers. These ads are often used to achieve specific marketing objectives and can be targeted to specific demographics and interests.
What are the benefits of using Page Post Ads in my advertising strategy?
Page Post Ads offer several advantages, including increased reach, precise audience targeting, enhanced engagement, and the ability to amplify brand awareness. They also provide valuable data insights for optimization and allow for cost-effective advertising.
What types of content work best for Page Post Ads?
Different types of content can be effective for Page Post Ads, including photos, videos, carousel ads, slideshows, and more. Compelling visuals, concise copy, and clear calls-to-action are key elements for engaging and converting your target audience.