As mentioned in How To Use the Breakdown Feature on Ads Manager, Ads Manager provides you data on your campaigns. You can break the data down according to some criteria including age, gender, country, or time, among many other options. If you want to download this data for your own records, you can do so by exporting the files into a spreadsheet. How can you do this, you ask? It's easy. All you need to do is click the "Export" button found next to "Breakdown" on Ads Manager. This is something we do here at this Facebook ad company all the time. To learn how to export your campaign on Ads Manager, follow the steps below.
Step 1: Click Export
Click the downward arrow then click "Export" on the dropdown menu.

Step 2: Save
Save your file by clicking the file type you want it to save as. Afterward, click "Export."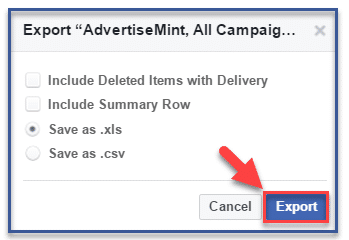 Step 3: Open file
Click the downloaded file then click "Open" when you are given more options from the menu.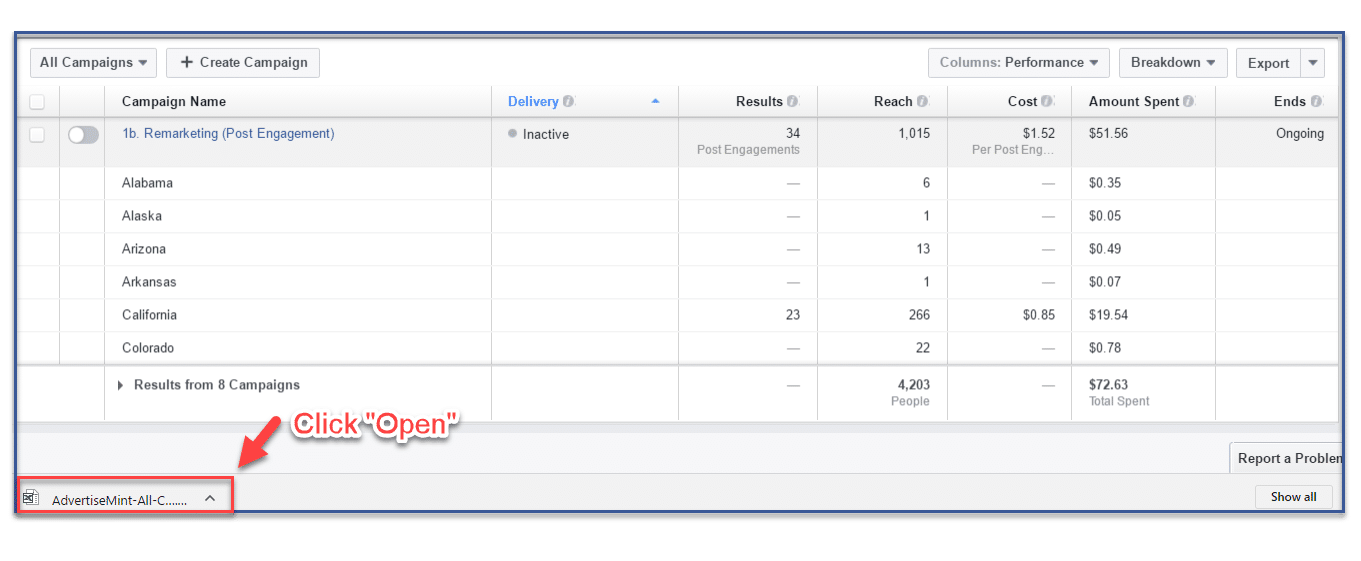 Step 4: You're done!
Your file has been saved according to your chosen file type.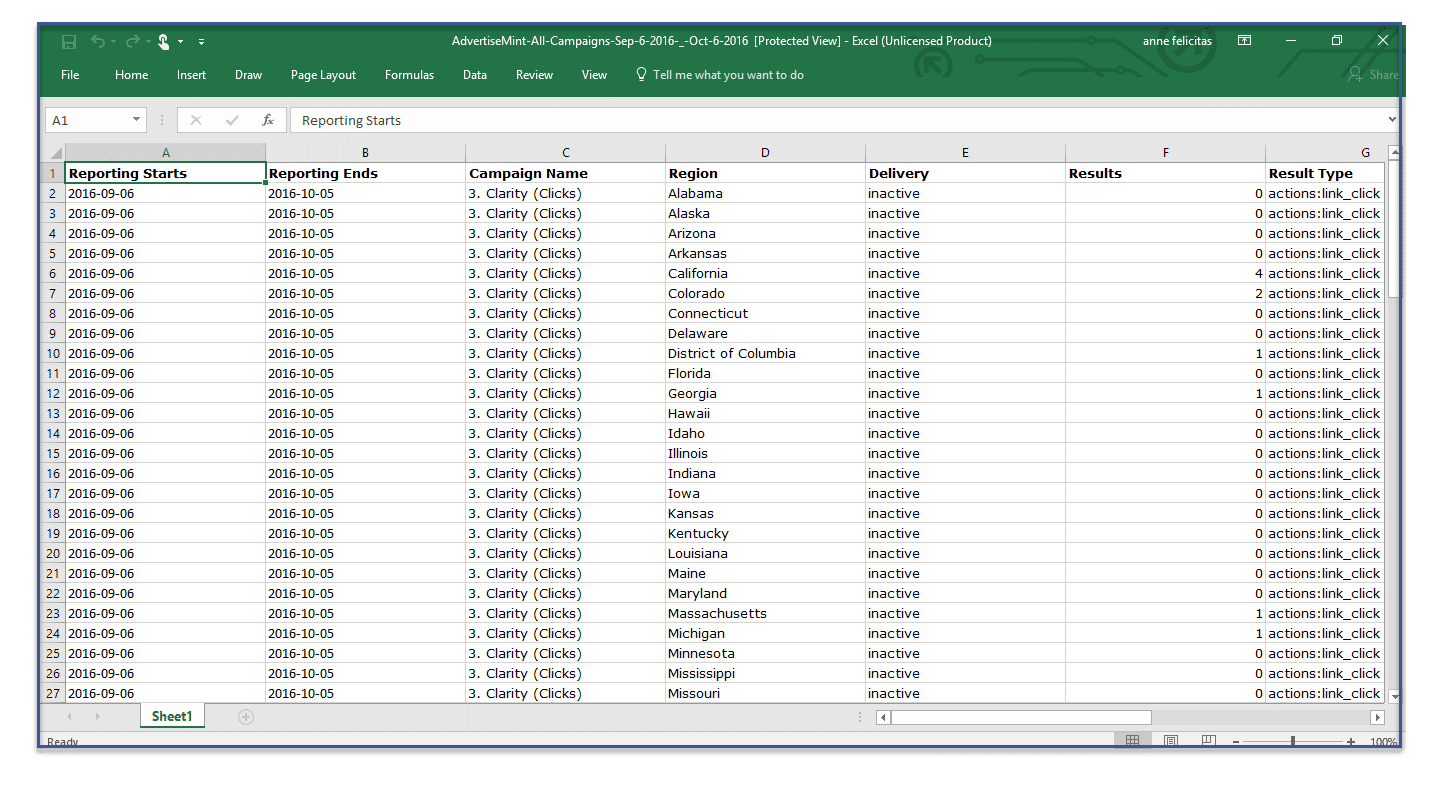 For additional help, you can also watch the step-by-step video of exporting your campaigns on ads manager.
Comments
comments