Many businesses offer discounts, free shipping, and buy-one-get-one deals to increase sales, brand interest, and revenue. Although paper coupons exist, coupons emailed to contacts, mailed to houses, or handed in-store, Facebook also provides a more convenient and effective way of disseminating coupons: Offers ads. Offer ads are the digital versions of coupons. These ads include codes which customers can use at checkout to claim their discount. If you want to create an Offer ad, you must select the "Get People to Claim Your Offer" objective under the "Conversion" section.


This ad has an additional section that you will not find in other ads called offer.  In this section, you can select your type of offer, create or choose your offer code, and insert a link to your website.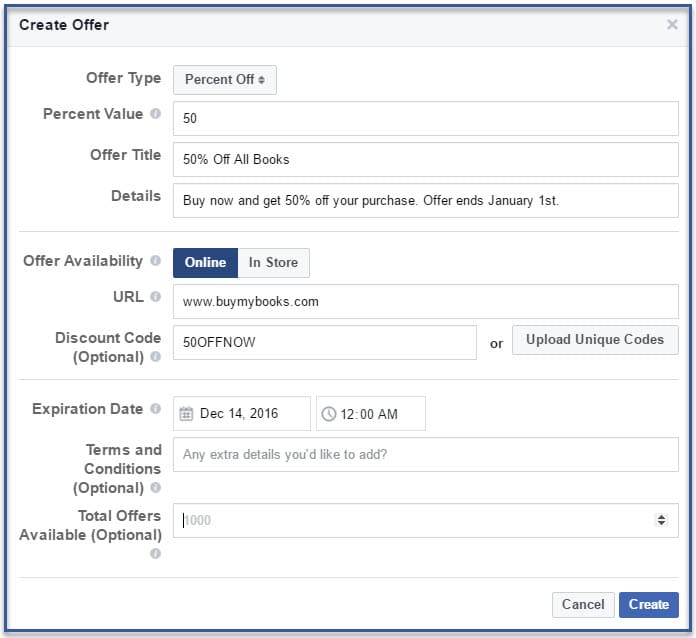 Which platforms support the get-people-to-claim-your-offer objective?
You can serve all offers ads on Facebook's platform. When creating an ad in Ads Manager, you can choose where you want to serve your ads in the "Placements" section. If you choose automatic placement, your offer may also be served on Facebook's Instant Articles. Unfortunately, Offers ads are not eligible for placement on the Audience Network and on Instagram's platform.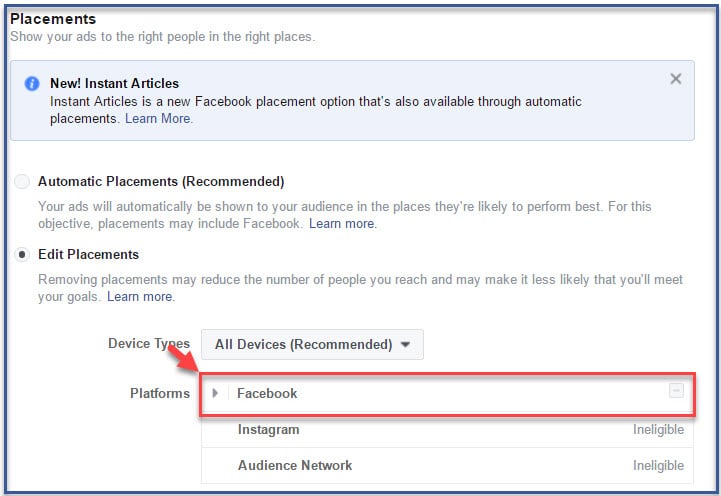 Which ad formats can I use with the get-people-to-claim-your-offer objective?
Offers ads are eligible for the single image and Carousel format only.


Did you think this post was helpful? Leave comments below or share link to friends.