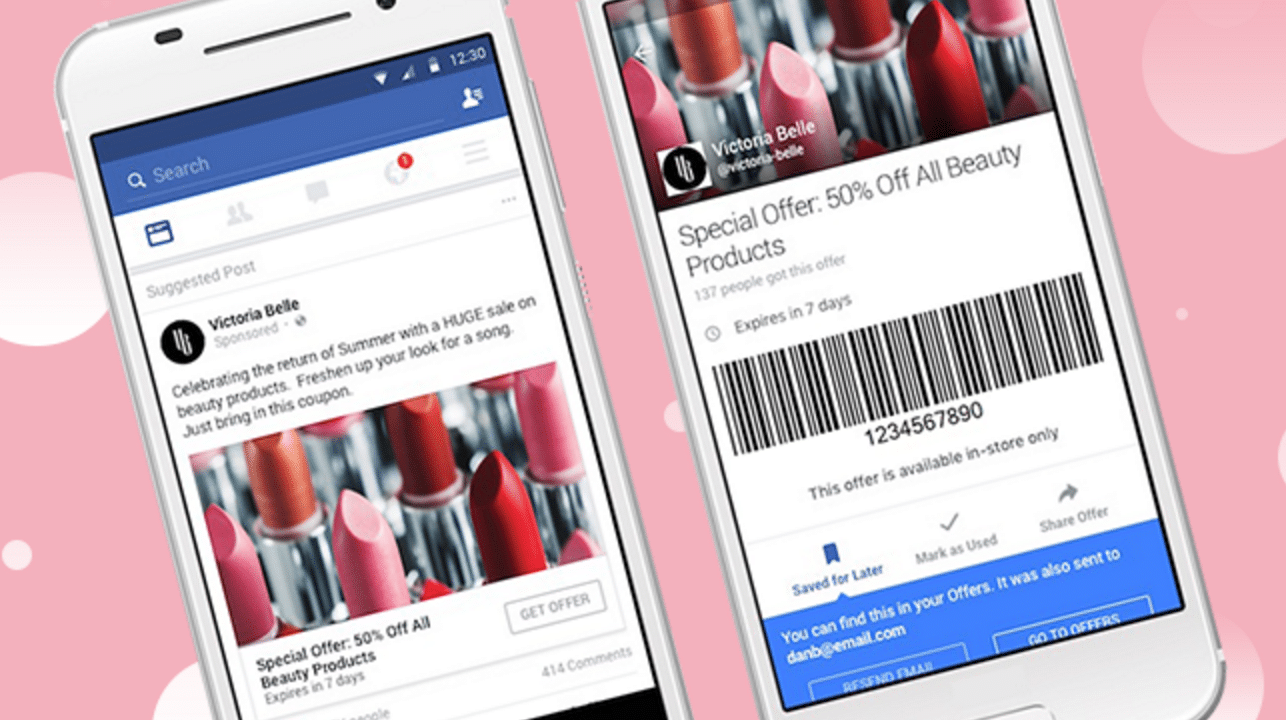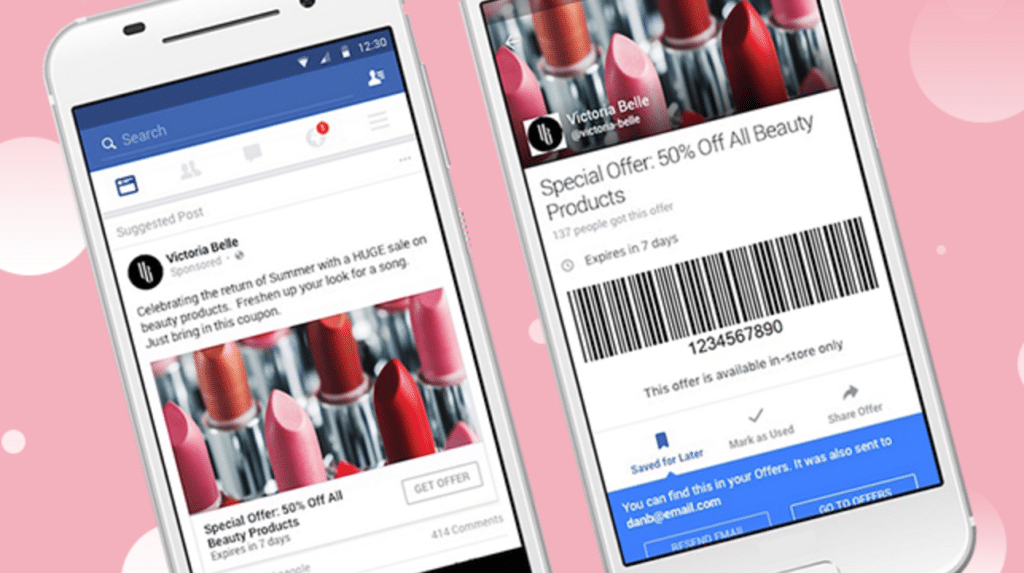 Facebook revamps its 4-year-old product called Offers, which advertisers use to entice customers into buying their products. Although Offers worked similarly to its older version, the newer version gives customers a more convenient way of saving. While users had to click an off-site link to the brand's website and had to wait to receive their coupon via email with the older version of Offers, the new version allows buyers to save coupons to their bookmark tab attached to their Facebook account for later use. This new ability makes it easier for customers to collect and retrieve their coupons.
When customers want to redeem an in-store offer, they can visit their bookmarks tab to retrieve the coupon they saved. The coupon will appear on their phone's screen with a bar code that the cashier can scan. If customers want to redeem an online offer, they will be able to click a link to the ad that will redirect them to the brand's website. Once there, they will be able to use the coupon immediately. As customers navigate through the side, their coupon will appear on the bottom of their screen, giving them an option to click and copy the coupon code.
To encourage customers to buy, Facebook will alert customers when their coupon expires soon. Additionally, if customers save a coupon using their phones, Facebook will remind them that they saved a coupon through the desktop site.
To better increase sales, Facebook also gives businesses the power to choose to whom they can show offers using Facebook's targeting tool. For example, businesses can choose to target those who have already purchased their products or those who will likely claim the offer.
Since this updated version is still rolling out, it may be available to some and not to others. However, the ability to create an ad with an offer is currently available on Business Manager. To learn how to create an offer, go to "How To Create a Facebook Offer".
Recommended Articles Related to Facebook Advertising:
What did you think of Facebook's coupon offers? Leave your thoughts below on the comments section!
Comments
comments