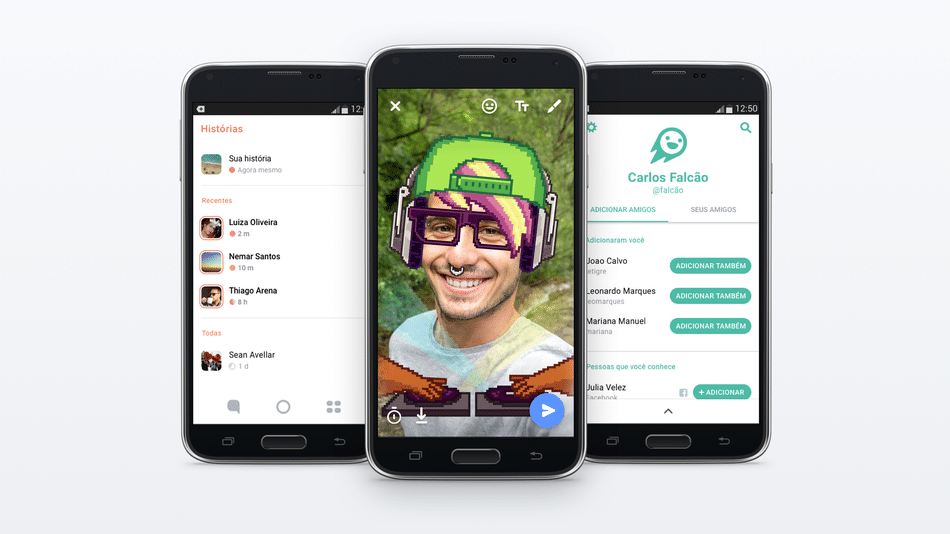 Facebook releases Flash, a photo sharing app that bears striking similarity to Snapchat.
This app, currently only available in Brazil, allows users to send transient messages and images, which they can enhance with doodles, emojis, and filters, to friends. The app was designed for data efficiency: images are only downloaded automatically on Wi-Fi connections and the app, unlike Snapchat, has an offline mode. To accommodate countries with older cellphone models, Facebook created the app to work on older Android devices, which are prevalent in Brazil.
Although Facebook says it is currently focusing on Brazil, it aims to bring the app to more countries in the future.
With Facebook's diligence in mimicking Snapchat these past few months, as seen with its release of Instagram Stories, its testing of Messenger Day and a still-unnamed camera feature, and its release of Lifestage, it is likely that more Snapchat clones will appear in the following months. As to whether Flash will succeed, only time will tell. Hopefully it will meet a better end than its cousins, Poke and Slingshot.
What do you think of Facebook's Flash? Leave your comments below or share to friends.
Comments
comments