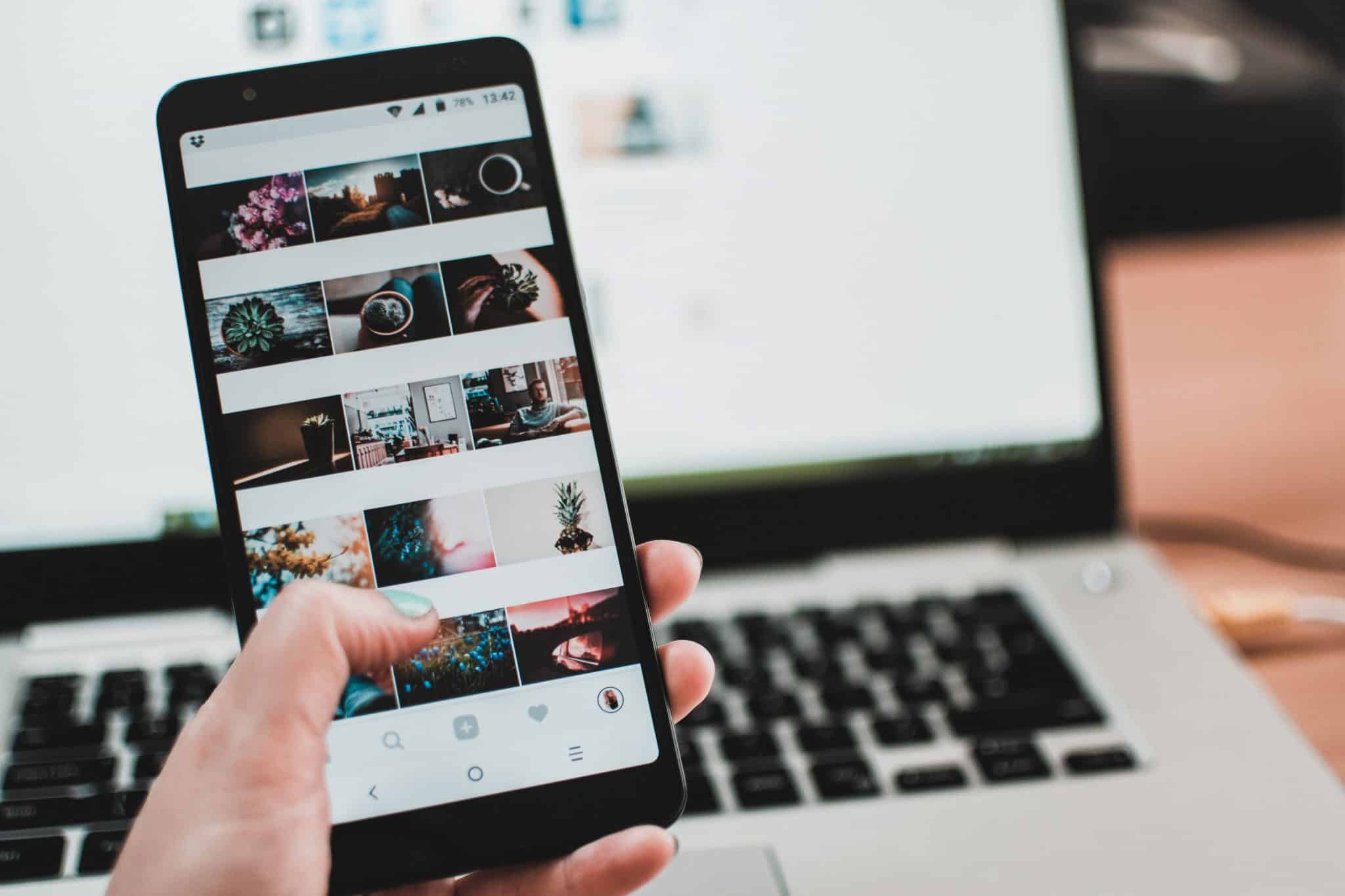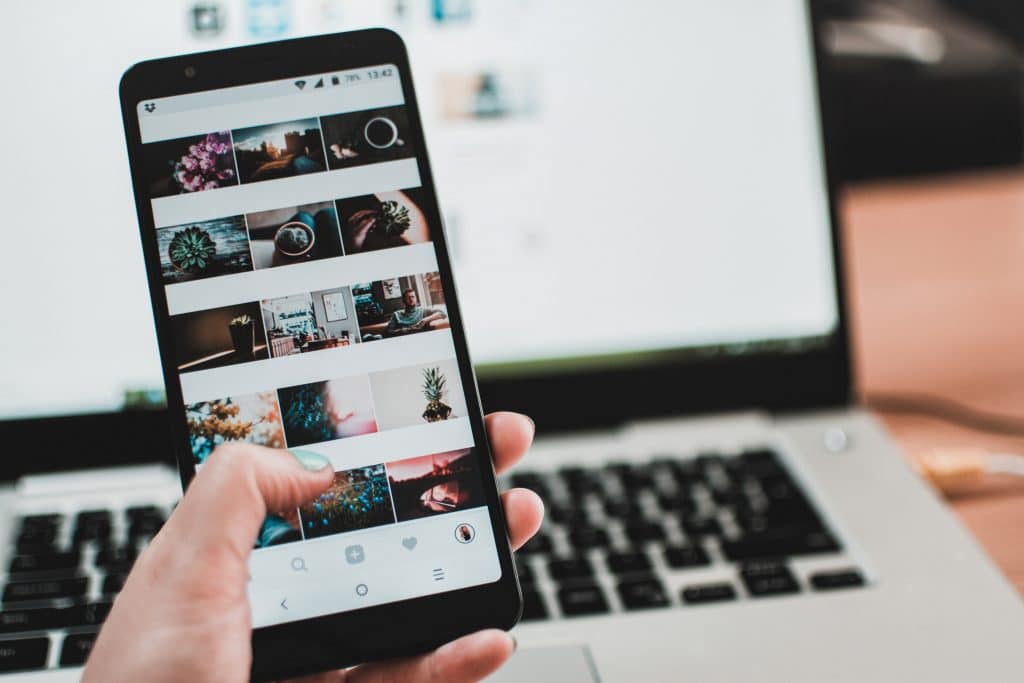 Lisa Fotios / Pexels
The current digital age has pushed forward the presence of social media graphics, and whether you're a marketer or not, the importance of this is equally understood. After all, Instagram is the social platform with the fastest growth margin. And the reason? Well, humans simply tend to prefer imagery and are in fact hard-wired to prioritize it (half of our brain directly or indirectly processes it). 
No matter which service they're on, social media often acts as a booster button for people to recognize and remember your brand, and there's nothing more beneficial than creating an image that makes people go "hey, I remember!" 
Studies confirm that users are 650% more likely to participate and engage with imagery or visual post. This means branding social media graphics becomes extremely significant for your business. 
Today's post will touch on why branding social media graphics are important and how it can bring in more business opportunities.
1. Increases Brand Exposure and Makes It Memorable 
Think of brands like Nike, Apple, KFC, Starbucks – these are some of the biggest names cherished and recognized by millions globally and this exposure has a lot to do with their logos. Much like the famed half-bitten apple or colonel sanders, every brand wants to remain memorable.
For this, a brand must stand out, especially on online platforms, and branding your social media graphics is an efficient way for people to notice and recognize your brand. 
Customers often judge a brand's visual appearance within seconds of encountering it. In fact, a few seconds is enough for any user to decide on whether your content or profile is interesting enough and worth the follow. 
Visual contents like graphics, images, and infographics receive higher social media engagement when compared to posts that include only text. This implies just how important social media graphics can be in creating a memorable image around your brand. 
When customers remember your brand, they'll likely come back to enquire more about your service or product. 
2. Creates a Reliable and Systemic Look
What's the one thing successful and popular brands all have in common? Consistency. That's right! When it comes down to displaying their business, big brands are known for keeping up with a consistent message and content. 
And graphics are just the thing that ensures this consistency. When brands find it difficult to find their voice, implementing graphics instantly changes the game. For instance, the content becomes more recognizable and anticipated. 
Creating this uniform look on all available platforms helps brands bag more recognition and subsequently, a wider audience. In simple terms, it brings forth more brand awareness and recognition while also allowing brands to appear more professional. 
As always – first impression matters, and when individuals skim through your brand profile, a compilation of inconsistent and messy posts is not something they'd want or like. 
3. Your Brand Becomes an Attraction for Ideal Customers 
According to Rachel Zoe, an American fashion designer, "Style is something that tells people who you are without verbal communication."  The style you choose to glamour your brand across multiple social media channels will speak volumes about your business. 
When you're working on branding, choosing elements that naturally align with the message and image of your brand as well as your target audience is extremely important. 
Even from the psychological perspective, different colors and fonts are known to associate with different thoughts, emotions, and concepts. For instance, brands like Twitter, Facebook, or HP use the color blue that symbolizes trust, intelligence and progress. 
By ensuring the use of graphics along with branding elements that pair well with your target audience, your brand will go beyond capturing their attention and hopefully form a type of positive engagement as your brand continues to work.  
4. Visual Storytelling Can Convey More than Words
A point perfectly depicted in The Arrival, a powerful wordless graphic novel by Shaun Tan about immigration – storytelling isn't always about using big, fancy words, and at times its execution does not even require words.
In a similar aspect, social media graphics today offer brands the compelling opportunity to humanize their image and strike an emotional bond with the audience. You can utilize branded graphics to carve visual storytelling that aptly conveys the value of one's brand. 
For instance, creating simple infographics with an improved and increased visual in an engaging way instantly pulls in more audiences to your stage. Whatever story your brand is leading on with, social media graphics allows it to convey in a way no other means can. 
5. Creates Shareable Content and Prevents Piracy 
Now, who doesn't love seeing aesthetic visual content on social media? Everyone does, and the more attractive the content is, the more clicks and shares it'll likely receive. Plus, when users share and recognize your content, it helps garner attention from a much wider audience. 
Unfortunately, social media is not free of piracy, and at times, people can take your content and pass it around as their work without giving any form of credit. This is exactly where branded media content fits in and becomes beneficial for your business.
As individuals on various social media sites share your content, it becomes instantly recognizable through your specific design elements. It goes beyond your brand logo and invites the inclusion of other components like your media handle, website, or a watermark. 
By including these, your content gets easily recognized as yours, and not to forget, it gets tracked to you! Even if certain users choose not to credit your work. 
Final Thoughts
Social media graphics is all about inviting engagement without overwhelming your core audience and branding social media graphics proves to be incredibly beneficial in this area, as it helps in composing a clean, crisp, and clear visualization for your business. 
Whatever your end goal is, be it brand awareness or storytelling, we hope this post makes it clear how branded graphics are extremely important for your business.