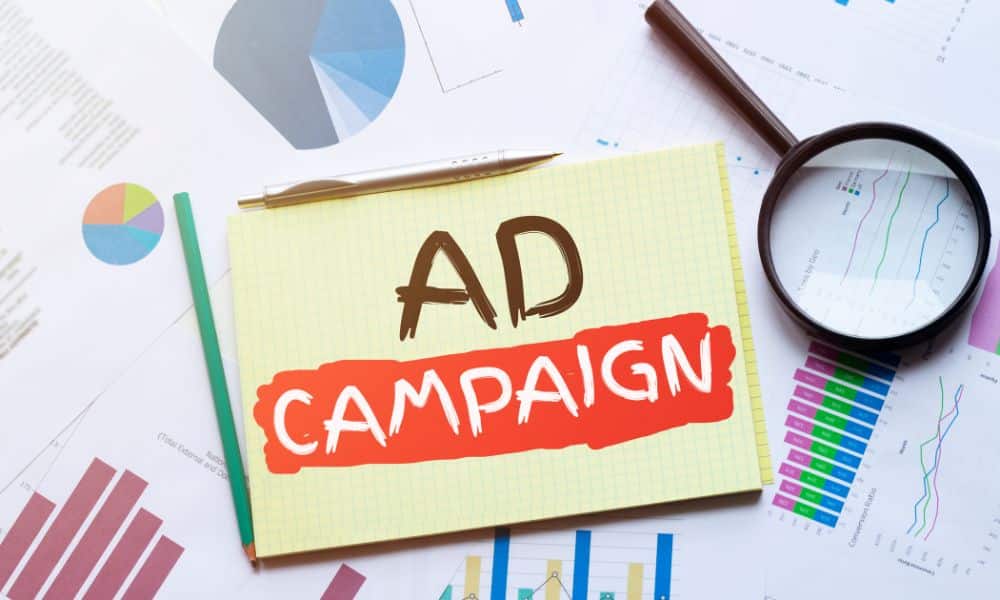 How do TikTok ads work?
TikTok ads are one of the hottest ways to market products and services digitally. The platform's continuous growth and massive user base have made it a top choice for ad campaigns.
In this article, we will talk about the types of TikTok ads and how they work.
Types of TikTok Ads?
TikTok offers varied types of ads to businesses. These ads have different purposes and come at different costs. They include:
In-feed ads:

I

n-feed ads appear in a user's "For You" feed. These ads can be up to 60 seconds long and commonly have a call-to-action button. These buttons are used to direct users to a website or landing page.

Brand takeover ads:

These are full-screen ads that appear when users open the TikTok app and are unskippable. They may include images, GIFs, or short videos. TikTok only shows users one brand takeover ad per day, so this ad is great for boosting exposure.

Branded hashtag challenges:

Hashtags are at the core of TikTok's culture. Brands can create their own hashtag challenges to encourage user-generated content. These challenges invite users to participate and create videos around a specific theme or concept, promoting organic interaction.

Branded effects: 

Branded effects incorporate special effects and filters for users. These effects can be a fun way for a brand to boost the promotion of its products. These effects are present in TikTok's video creation tools. It can also allow users to add branded elements to their videos.

TopView ads: 

TopView ads are similar to brand takeover ads. However, they appear at the top of a user's feed. 
How To Set Up TikTok Ads?
TikTok makes it easy for businesses to create ads via the Ads Manager. Let's walk you through how to set up TikTok ads:
Switch to a business account:

You can't use TikTok ads with a personal account. So, you need to switch to a business account if you don't have one.

Select your campaign objective: 

Once your business account is ready, the next thing you have to do is to 

determine your campaign objectives.

TikTok supports various objectives, including website traffic, app installs, views, and sales.

Define your target audience:

 It is important for brands to 

clearly define their target audience

 to develop effective marketing strategies.

Choose your ad format:

TikTok has varied ad formats, as we mentioned. You need to pick one that suits your brand's needs.

Set ad budget and schedule:

Another factor you should consider is your schedule and budget for the campaign. One of the key considerations for TikTok advertising is understanding the TikTok ads cost. The cost varies depending on factors like the TikTok ad type and targeting.

Create ads: 

Next is the creation of the ads themselves. Here, the brand will develop 

compelling ad content

. You should use eye-catching visuals, engaging storytelling, and a clear call to action.

Bid strategy:

Opt for an effective bidding strategy. The available options include Bid Cap, Cost Cap, and Lowest Cost.

Submit for review:

The next step is submitting your ad for review

. TikTok will review your ad to ensure that it complies with the ad policies.

Monitor and optimize:

Once your ad goes live, use TikTok's ads manager to monitor its performance. Doing so helps ensure the effectiveness of your TikTok ad campaign.

Engage with viewers: 

To attract more followers and potential buyers, you should interact with your viewers by replying to comments and messages.
TikTok's Targeting and Audience Segmentation
TikTok's advertising magic lies in its ability to target the right audience precisely. Advertisers can tailor their campaigns to specific demographics, interests, behaviors, and locations, ensuring their message reaches the most relevant users. Here's a closer look at how TikTok's targeting works:
Demographic targeting: Advertisers can narrow down their audience based on age, gender, location, and other demographic factors. This ensures that the ad is shown to individuals who are most likely to be interested.
Interest and behavior targeting: TikTok allows advertisers to tap into user interests and behaviors, targeting those who engage with content related to specific topics or activities.
Device and network targeting: Advertisers can optimize their campaigns for certain devices or network types, tailoring the ad experience for mobile or Wi-Fi users.
Smart targeting: This refers to using advanced algorithms and data analysis to automatically optimize ad delivery to the most relevant audience. The three options include targeting expansion, automatic targeting, and targeting recommendations.
TikTok Ads Bidding Strategies
TikTok offers varied bidding strategies to help advertisers optimize their ad campaigns and achieve their marketing objectives – a professional TikTok marketing company can be very helpful with this. Here are the three bidding strategies available for TikTok ads:
Bid Cap: 

The bid cap bidding strategy allows you to set the maximum amount you will pay for each click. TikTok's algorithm will aim to stay within this bid cap while optimizing your ad delivery to reach your target audience. This bidding strategy is best when you want control over your costs while allowing the algorithm to be flexible to achieve the best results.

Cost Cap: 

The cost cap bidding strategy lets you set a desired cost per conversion or action. The algorithm then achieves the lowest possible cost while staying within your cap. This strategy is best when you have a budget and want to maximize the results while controlling costs.

Lowest Cost:

With the lowest cost bidding strategy, you need to set your budget, and the system will ensure that your daily budget is spent at the lowest cost per result. It is known for its simplicity, making it perfect if you want to be completely hands-free with your bidding.
How Long Do TikTok Ads Take to Work?
The time it takes for TikTok ads to show results varies depending on multiple factors. These factors include advertising objectives, ad format, target audience, creative content, and budget.
When you submit your ads to TikTok for review, it will usually take 24 hours to complete. Once your ad is approved and running, you might start seeing initial engagement within the first few hours or days.
Furthermore, TikTok's algorithm needs time to learn about your campaign and optimize its delivery. It usually takes a few days to a week for the algorithm to gather enough data and optimize your ad delivery for better results.
Measuring and Analyzing Ad Performance
Once your TikTok ads are up and running, you will need to track their performance. This phase provides valuable insights into the effectiveness of your campaigns and allows you to fine-tune your strategies for optimal results. Here's what you need to know about measuring and analyzing ad performance on TikTok:
1. Metrics that matter: TikTok provides a range of metrics to gauge how your ads resonate with the audience. Keep an eye on metrics like views, likes, shares, comments, and click-through rates (CTR). These metrics give you a clear picture of user engagement and how well your ad captures attention.
2. Conversion tracking: To better understand your ad's impact, consider implementing conversion tracking with TikTok Pixel. This feature lets you track user's actions after seeing your ads, such as website visits, app installations, or purchases. You can measure your ad's true ROI by connecting the dots between ad exposure and user actions.
3. A/B Testing: Experimentation is key to refining your ad strategy. A/B testing involves running different versions of your ad to see which performs better. Test variations in visuals, ad copy, and CTAs to identify the elements that resonate most with your audience. This iterative process helps you optimize your campaigns over time.
4. Audience insights: TikTok's ad platform provides insights into your audience demographics and behaviors. Use this data to tailor your future campaigns. Understand which age groups, genders, and locations respond most positively to your ads. This knowledge allows you to create content that speaks directly to your target audience.
5. Iterative Optimization: Regularly review your ad performance metrics and make data-driven adjustments. If you notice certain aspects of your ad aren't performing as expected, don't hesitate to tweak them. Whether it's refining your targeting parameters, adjusting your ad's creative elements, or modifying your call-to-action, optimization is an ongoing process.
6. Learning from insights: Analyzing the data from your ad campaigns offers valuable lessons. It can help you identify trends, patterns, and outliers. Determine what's working and replicate those successful elements in future campaigns. You can also learn from what didn't work and adapt your approach accordingly.
Final Thoughts on 'How Does TikTok Ads Work?'
TikTok ads have become a powerful avenue for brands to connect with a vast, engaged audience. As TikTok continues to shape the digital landscape, embracing its advertising potential promises exciting opportunities for brand growth. So, whether you're a content creator or marketer, TikTok ads can open doors to a new realm of creative possibilities. Are you looking to maximize your ads? Partner with Advertisemint now!
Frequently Asked Questions
What is an ad creative?
An ad creative is the content and design elements used in ad campaigns. It conveys a message, captures attention, and engages the target audience.
What is an ad group?
An ad group is a component of an ad campaign that groups a set of related ads, targeting options, and bid strategies.
What is a TikTok ads manager account?
It is a TikTok ad account where advertisers can create, manage, and optimize their advertising campaigns on the TikTok platform.