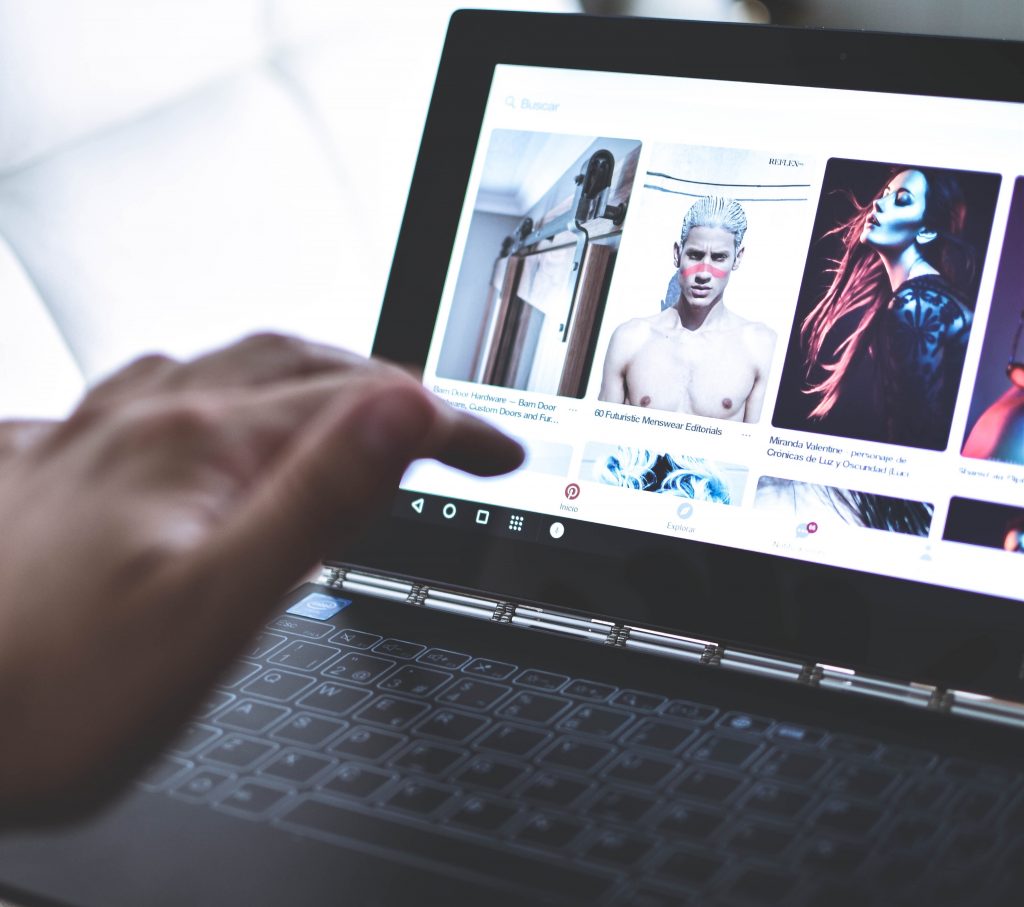 Pinterest has been a silent contender for social media marketing since it launched in March 2010. As of 2019, Pinterest comes in fourth to ad giants Facebook, Instagram, and YouTube, and by 2020, Pinterest's ad revenue is projected to surpass $1 billion, pushing for its place in third.
Pinterest's rise to the top should come as no surprise, since it's become a hub for loyal shoppers. Here are the stats to prove it:
As the above numbers show, Pinterest affect users' purchase decision.
Why You Should Advertise on Pinterest
Pinterest ads provide brand awareness and consideration for marketers whose audience is early in the customer journey. Marketers can seamlessly display mobile and desktop ads to users creating boards, finding pins, and clicking on URLs.
Although a great platform, Pinterest's disadvantage is this: It's playing for the long term. When it comes to capturing leads and sales, most marketers have a small window where they need to see instant results to meet their KPIs. Pins and Pinterest ads do not always show results within this small window.
If you're a performance marketer, you look at e-commerce sales through a 24-hour and seven-day look-back window. Because of this, Pinterest rarely gets credit for the purchase that's achieved in the short run.
The leads are slow, but they're worth the investment in time. Pinners are known to spend 29% more than non-pinners (other social media platform users), delivering an average of $2 in profit for every advertiser dollars.
Pinterest Ad Formats
Here are the four Pinterest ads you can choose from.
Promoted Pins
Promoted Pins appear seamlessly in home-feed search results and blend in with other Pins. The only difference: It has a "promoted" label on the Pin.
Promoted Carousels
To keep up with Facebook ads, Pinterest introduced its own version of the Carousel Ad called the Promoted Carousel launched in November 2018. Promoted Carousel ads feature two to five images that pinners can swipe through and click.
Promoted Video Pins
Promoted Video Pins appear in home feeds and search results, inside the "more like this" section under a Pin close-up. The videos autoplay as soon as they're 50 percent in view, with sound off. Viewers can watch the entire video right in their feeds.
Buyable Pins
Buyable Pins allow you to instantly shop for a product or look without leaving Pinterest. These Pins, which work across mobile and desktop devices, appear in the same places as Promoted Pins.
Buyable Pins have been proven to work. Modern Citizen, a fashion e-commerce brand, saw a 73% increase in retail orders when the company started promoting the Pins.
A Quick Guide to Pinterest Ads
The first thing to do: create a Pinterest business account or convert your existing account to a business account. Be sure to install your Pinterest tag. A Pinterest tag acts like a UTM tracking code that tracks the conversions and engagement of your Promoted Pins and measures your campaign performance, including return on ad spend.
To create a Pinterest ad, follow the steps below.
Step 1: Head to the ads site for Pinterest.
Head to ads.pinterest.com. Click "Ads" then select "Create ad."
Step 2: Select your campaign goals.
Much like Facebook Ads Manager, Pinterest campaigns begin with an objective. Your objective will help you determine the best ad type you'll use and how you'll bid in the ad auction.
Step 3: Create an ad group.
Ad groups work like containers for your Promoted Pins, allowing you to manage multiple goals within a single campaign. Ad groups give you more control over your campaign budget, running date, location, and targeting.
Step 4: Choose your target audience.
You can target based on gender, location, language, and device. If your Pinterest ad campaign objective is traffic or awareness, use a broad targeting strategy to avoid low-click volume.
Step 5: Enter a budget and schedule.
Enter the duration of your Pinterest ad campaign then set your daily or lifetime budget. Your daily budget sets your daily spending limit for your ad group (similar to Facebook).
Minimum bids, also known as your target CPM rate, must be above $2. Be sure to set a maximum bid for your budget so that you don't overspend on your ad group at the end of its campaign.
Step 6: Pick your Promoted Pins.
Choose and edit your selected Pin for promotion. Make sure that the destination URL for your Pin directs people to the correct platform. You can use UTM tracking parameters, Pinterest tag, or your tracking parameters to monitor your Pin's performance.
For Pins to be eligible for promotion, they must
Be saved to your profile
Not be saved to secret boards
Have destination URLs (no shortened links)
Not feature third-party videos or GIF
Review your Pin before publishing.
Afterward, you'll be asked to set up your billing information. Once payment is successful, your ads will be reviewed to make sure they follow Pinterest's ad policies, which usually takes up to 24 hours. From there, you should monitor your Pinterest ads analytics to adjust, edit, or pause your ad when needed.
Facebook and Instagram are still essential ad tools for short-term gain, and this might never change. For long-term gain, Pinterest ads may be the better option. Short-term returns may be tempting, but long-term returns still hold a place for any marketer looking for continual growth.A
By Victoria Taylor, Marketing Generalist at Wishpond