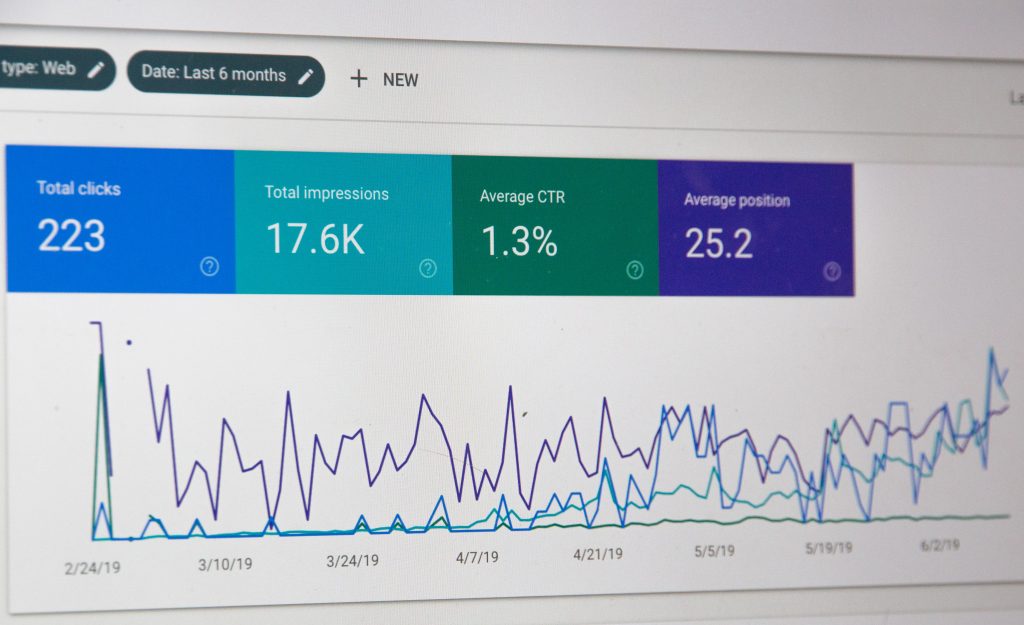 Have you ever noticed a sudden dip in your website traffic for no immediately discernible reason? The dip in traffic might be accompanied by an email from Google, saying you received a penalty. This penalty can devastate your business, sending your organic traffic into free fall.
As the world's biggest search engine, taking 94% of the market share as of 2019, Google is a monopoly. It is vital to the success of any business that relies on organic search traffic. A penalty, if not caught and fixed, can be devastating.
The Two Main Types of Google Penalties
There are two main types of penalties issued by Google: algorithmic and manual.
Algorithmic penalties are applied automatically by Google algorithms, such as the Panda, Penguin, and other updates. These updates often result in a change in SERPs for certain sectors, as Google improves the experience for users, identifies sites that are of low quality or have a large number of poor-quality backlinks, and penalize them in search rankings.
Google employees impose manual penalties when websites are suspected of violating Google's guidelines. Employees will review the website and impose a penalty if they find that the site owner broke the rules. You'll often hear about a lot of manual penalties around the time of a big algorithm update, but they happen all year round.
What Happens if You Get a Google Penalty?
There are different levels of penalties, and all of them affect your search rankings to a greater or lesser extent. The mildest punishment is a keyword-level penalty, which prevents or severely curtails your site from ranking for a specific keyword. Other keywords, and the site as a whole, remain unaffected.
A URL-level penalty affects rankings for a particular URL or directory, while a sitewide-level penalty will affect the entire site.
At the most disastrous end of the spectrum, Google can entirely delist your site from search results. If your site has been delisted, no results for it will show on Google, even if you search for the exact web address.
Given the ubiquity of Google, getting delisted can create real ongoing problems for your business. After all, if prospective customers can't find you, you can't sell to them!
How to Avoid Penalties (5 Ways)
Fortunately, it's relatively simple to avoid Google penalties. Most site owners who incur them do so because they have tried to cut corners, perhaps using black-hat SEO techniques to boost their rankings artificially.
Here are the five ways to avoid Google penalties.
Monitor Your Backlinks and Disavow Low-Quality Links
All backlinks are not created equal — some can even harm your site. If low-quality websites, particularly spammy sites, link back to you, Google will be suspicious of your site. Too many poor-quality backlinks can be an indicator of poor SEO practices. Therefore, take the time to monitor your backlink profile using a tool like Monitor Backlinks.
Monitor Backlinks allows you to track the sites that have linked to you and shows you useful information, such as each site's Trust Flow score and Domain Authority.
If you spot a spam or low-quality backlink, you can disavow it using Google's Disavow Links tool. This means Google won't factor that site into your rankings when it crawls yours.
Ensure Your Content Is Unique and High-Quality
Posting relevant and well-written content to your site helps build your authority among prospective customers. It also boosts your SERPs ranking. Poorly written, irrelevant, or shallow content shows Google that your site is of low quality.
It should go without saying that you should never copy content from another site and repost it. This is called copyright infringement — better known as stealing — and Google does not condone it.
There are ways you can copy content as long as it is attributed correctly. However, you should always publish unique content over attributed content because properly attributed content will not rank in SERPs for any relevant terms.
Keep Your Site Secure
Aside from the other numerous good reasons to keep your website secure, a hacked site can severely impact your Google rankings. Hackers can do significant damage by adding spam, malicious links, or other problematic content through your content management system.
If Google detects that your site has been hacked, it will add a prominent warning in search results.
This can have a significant and immediate impact on search rankings. It can also damage your brand reputation, long after the hack has been caught and the vulnerability patched.
Keep your site secure by using strong passwords, changing them regularly, and using two-factor login authentication. You should also ensure your site has an SSL certificate, you're using robust anti-malware software, and you're keeping your website up to date. You can also use tools that stop brute-force hacking by limiting login attempts. Don't forget to regularly back up your site, so you can get going again quickly if the worst happens.
Avoid Keyword Stuffing
Keyword stuffing is exactly what it sounds like: artificially cramming as many keywords into a web page as you possibly can. Some experts consider it the ultimate no-no of SEO techniques. Google dislikes it because it sacrifices user experience and content quality in favor of beating the algorithm.
Here's an example:
Including your keywords in your content is vital for SEO, but you can have too much of a good thing. Experts recommend your keywords should form no more than 2% to 3% of the total text. Otherwise, Google's increasingly intelligent algorithms will swiftly punish you for keyword stuffing.
It's also a counterproductive strategy because, even if it does bring more users to your site in the short term, they're unlikely to stick around.
Use Anchor Text Mindfully
Anchor text is the snippet of clickable text that appears when you insert a link into a piece of content. Using it well can significantly boost your SEO. Using it badly, or over-using it, is likely to land you with a Google penalty.
Links should flow naturally with the rest of the content and should indicate where they lead. Your anchor text should also be varied: If you use the same phrase repeatedly, you risk Google thinking you're trying to manipulate its algorithm. This is why it's important to ensure that your text is optimized.
The safest forms of anchor text are branded URLs (e.g., AdvertiseMint) and long phrases (e.g., using social selling to grow your business).
How to Check if You've Incurred a Penalty
If you've noticed a sharp drop in traffic for no other apparent reason, a Google penalty may well be the culprit. Monitoring your traffic and analytics regularly will allow you to keep on top of your site's stats and quickly fix any problems. You'll need to do a bit more digging to precisely diagnose the problem so you can fix it.
Diagnosing a Manual Penalty
If you've received a manual penalty, you'll be notified via your Search Console account. Find "Security and Manual Actions" in the left-hand sidebar and click on "Manual Actions." If you received a manual penalty, you'll see a report here that explains the issue. Here's an example:
If you have no manual penalties, you'll see a green tick and the message "no issues detected."
Diagnosing an Algorithmic Penalty
Algorithmic penalties are a little more complicated to diagnose, but with patience, it can be done.
Find "Acquisition" in the left-hand sidebar and, underneath that, click on "All Traffic" and select "Source/Medium" from the drop-down menu. Select "Google/Organic" and set your date range. This will give you a report of all the traffic you've received through organic Google searches. Note where the drop happened and compare the dates against this list of all known Google algorithm changes since 2000.
If your drop in traffic coincides with an algorithm update, you've most likely identified the problem. Reading up on that specific algorithm update will give you insight into fixing the problem.
You can also use a Google penalty checker tool. Fruition's Google penalty checker offers both free and paid versions, allowing you to check whether any particular algorithm update has had a positive, negative, or no impact on your site.
How to Fix a Penalty
First: Don't panic.
It's easy to see that your site traffic has plummeted and immediately freak out. Keep calm — there are things you can do to fix the problem.
Fixing a Manual Penalty
If you receive a manual penalty, Google will explain the reason for that penalty. This should make it relatively easy to fix. If the issue is caused by poor-quality backlinks, you can disavow those links. If your site has been hacked, you can clean up the mess and restore everything to normal.
When Google notifies you of a manual penalty, it also provides a link to helpful guidelines for what you need to do. There are also extensive guides available online, which will help you fix various manual penalty issues. Keep a record of everything you do in the course of fixing the problem.
Once you're sure you've corrected the problem, you can submit a reconsideration request via Search Console. Your reconsideration request can be detailed. Explain why you received the penalty and what you've done to correct it.
Remember that a real person will read your reconsideration request. Politeness and courtesy go a long way. If your request is denied, don't despair. You might need to be more thorough in your clean-up efforts, rewrite and resubmit your request, or provide further documentation.
Fixing an Algorithmic Penalty
You cannot appeal against algorithmic penalties. The only way to change them is to fix the problem and wait for your site to climb back up the rankings again. The good news is this can happen quickly.
If you determine that the problem is connected to a specific algorithm change, you can use that information to search for instructions on how to fix it. Chances are if you've been affected, many other site owners have been as well.
If the penalty's cause isn't immediately apparent, start with a brutally honest assessment of your recent SEO activities. Have you cut any corners or engaged in any less-than-ideal practices? If so, you need to undo or amend those actions as soon as possible.
If you're not sure what caused the issue, return to the list of the most common causes of penalties above. Have you run afoul of any of them? Here are some questions you need to ask:
Have you used keywords appropriately or are you guilty of keyword stuffing?
Is your content original and of high quality?
Have you used anchor text appropriately?
Is your site secure? Have you been hacked?
How is your backlink profile? Have you received links from less than reputable sources recently?
In most cases, these steps will be enough to fix the problem. If your traffic still doesn't recover, it might be time to call a professional to perform a full SEO audit.
It's Better to Avoid Penalties Than Fix Them
Prevention, as they say, is always better than the cure. The best way to deal with Google penalties is to avoid getting them in the first place. Of course, this isn't always possible. Google's algorithm changes can be hard to predict, but you can still keep a close eye on your traffic and troubleshoot any sudden dips against recent updates.
Guard against manual penalties by only using above-board SEO techniques. You might be tempted by the quick traffic increase offered by less reputable methods, but your site will suffer for it in the long run.
Always follow the rules. Adhering to Google's guidelines, publishing high-quality content, and using only ethical methods to promote your site are the most surefire ways to avoid those nasty Google penalties.