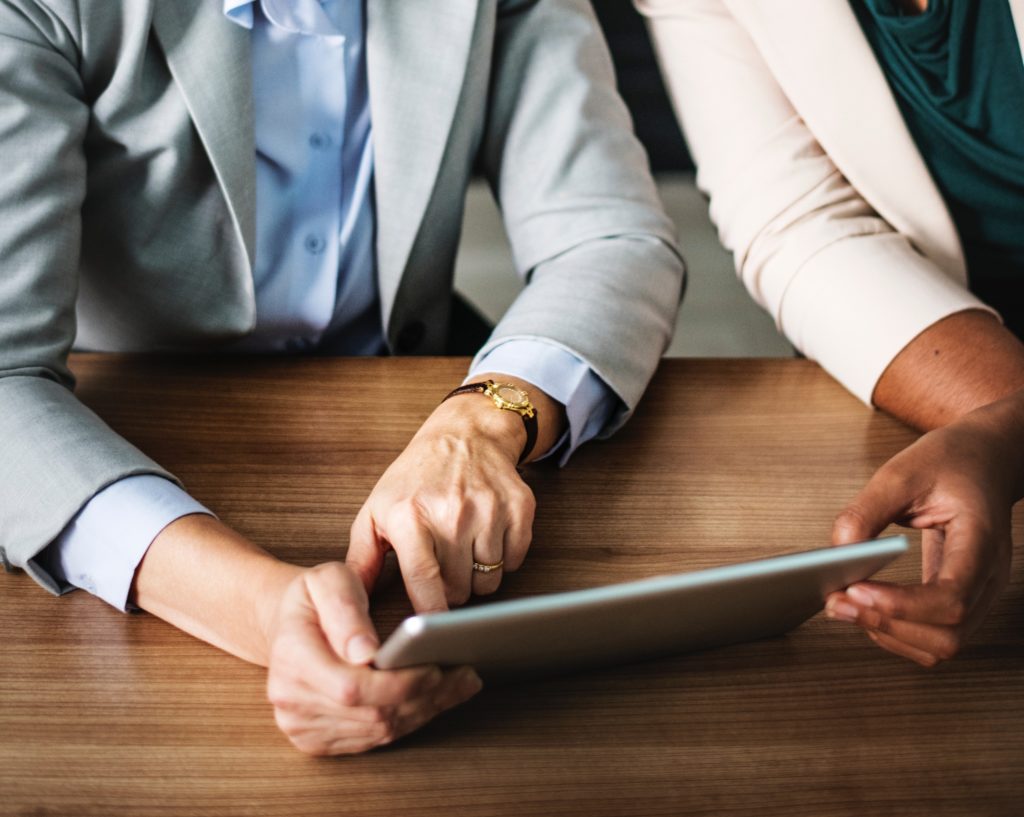 You just got home from a long day at the office. You've had a very productive day working on your brand's digital marketing strategy for multiple online platforms. You sit down at your home desk and pop open your laptop to see if you've gotten any notifications on your personal Facebook profile. You're scrolling through News Feed and find an ad with your company a logo…only, it's not your company's ad.
It's not uncommon for a company to scam users by copying another brand's name or logo. Luckily, there are policies in place to help brands who are victims of such thefts. But where and how do you start the process? In this article, I'll walk you through the necessary guidelines for Facebook, Instagram, Snapchat, YouTube, and Amazon. Hopefully, you'll never have to use them, but at least you'll be prepared in case you do.
Facebook
The easiest and fastest way to file a report of a trademark infringement is through its online form. You will need to supply the following information, as listed by Facebook's Help Center:
Complete contact information (full name, mailing address and phone number)
The specific word, symbol, etc. in which you claim trademark rights
The basis for your claim of trademark rights (such as a national or community registration), including registration number, if applicable
The country or jurisdiction in which you claim trademark rights
The category of goods and/or services for which you assert rights
Information reasonably sufficient to permit Facebook to locate the material on Facebook that you believe violates your trademark rights. (Provide the web URL that leads directly to the infringing content.)
A description of how you believe the content infringes your trademark
If you are not the rights owner, an explanation of your relationship to the rights owner
A declaration that you have a good faith belief that use of the trademark described above, in the manner you have complained of, is not authorized by the trademark owner, its agent, or the law; that the information in your notice is accurate; and under penalty of perjury, you are the owner or authorized to act on behalf of the owner of a trademark that is allegedly infringed
Your electronic signature or physical signature
Facebook advises you to first contact the party you suspect of trademark infringement directly about your concerns. If you want to pursue an in-depth investigation, Facebook says to consider court or judicial means. It's also important to note that the contact information you provide in your report to Facebook will be shared with the party about whom you are filing the report, so they may use it to contact you.
After you submit your report online, Facebook says you will receive an automated email containing your report number, which you should save for your records. If Facebook determines that more information is needed in order to complete the report, you will be contacted via email by someone from Facebook, so you should diligently keep an eye on your inbox.
Brand Violation Policies
Facebook's Advertising Policies states that third-party infringement is prohibited. Specifically, the policies state:
"Ads must not contain content that infringes upon or violates the rights of any third party, including copyright, trademark, privacy, publicity, or other personal or proprietary rights."
Additionally, Facebook's Statement of Rights also prohibits using the platform to share content that "infringes or violates someone else's rights."
Instagram
Instagram's process for filing a report of a trademark infringement is the same as Facebook's. The main difference is the link to the online form.
Just as you would with Facebook, first contact the party you suspect of trademark infringement directly about your concerns. If you want to pursue the incident further, you will need to turn to court or judicial means outside of Instagram's process. Just as Facebook would, Instagram will share your contact information provided in the report with the party suspected of infringement.
Once you submit the online report, Instagram will send you an automated email response to confirm that it was received. That email will contain a report number that you should save for your records. You should keep an eye on your email afterwords in case Instagram asks for more information regarding your report.
Brand Violation Policies
Instagram's Platform Policy clearly states under its General Terms:
"Don't provide or promote content that violates any rights of any person, including but not limited to intellectual property rights, rights of privacy, or rights of personality."
Additionally, in its Terms of Use, Instagram says it may terminate an account if it infringes upon another user's rights, which includes intellectual property.
Snapchat
To report trademark infringement to Snapchat, specify the trademark concern. There are three types to choose from:
Once you select your specific concern, you will be directed to a contact form where you will need to fill in the required information fields. Information you will need to supply includes your full name, email address, full name of the rights holder, the type of content you are reporting, details about the trademark, the trademark registration number, the trademark jurisdiction, trademark verification, an example of genuine goods, a link to the trademark infringement, the location of the infringement content (e.g. Story title, username, or Snap ID), and a description of the infringing content.
You may also upload any documentation that you believe might help in the investigation, such as the image of the original content that was violated.
Brand Violation Policies
Snapchat states in its Community Guidelines under Impersonation & Spam:
"Don't pretend to be someone you're not — this includes your friends, celebrities, brands, or other organizations — or attempt to deceive people about who you are."
YouTube
YouTube advises you to first contact the owner of the content that's infringing on your trademark rights to attempt a resolution. If you are unable to resolve things smoothly, then YouTube says you should submit an online trademark complaint.
There are four sections YouTube requires you to provide information for as part of your complaint: your information, details about your trademark, details about the content in question and how you think it is infringing on your trademark rights, and legal affirmations.
The information you will need to provide includes:
Your full legal name
Company name
Trademark owner
Your relationship to the trademark owner (what is your authority to make this complaint?)
Your Contact Information
Trademark details include:
Jurisdiction of trademark registration
Registration number
Content details you will need to supply:
Each URL in question (video, channel, or both)
A description of how you believe the trademark is being infringed
YouTube requires that you also agree to and provide these statements in your complaint:
"I have a good faith belief that the use of the trademarks described above with the content described above are not authorized by the trademark owner or its agent, nor is such use otherwise permissible under law."
"I represent that the information in this notification is true and correct and that I am authorized to act on behalf of the trademark owner."
"I consent to my complaint being forwarded to the user that posted the allegedly infringing content."
If you do not wish to submit your complaint via YouTube's online form, YouTube says you can contact its legal support team in one of the following alternative ways:
Email: legal@support.youtube.com
Fax: +1 650 872 8513
Postal mail: Legal Support, YouTube (Google, Inc.), 901 Cherry Ave., San Bruno, CA 94066 USA
Brand Violation Policies
In YouTube's Terms of Service, the platform says the following in regards to content infringement:
"You further agree that Content you submit to the Service will not contain third party copyrighted material, or material that is subject to other third party proprietary rights, unless you have permission from the rightful owner of the material or you are otherwise legally entitled to post the material and to grant YouTube all of the license rights granted herein."
A couple points down, the Terms also state:
"YouTube does not endorse any Content submitted to the Service by any user or other licensor, or any opinion, recommendation, or advice expressed therein, and YouTube expressly disclaims any and all liability in connection with Content. YouTube does not permit copyright infringing activities and infringement of intellectual property rights on the Service, and YouTube will remove all Content if properly notified that such Content infringes on another's intellectual property rights. YouTube reserves the right to remove Content without prior notice."
YouTube also says it reserves the right to terminate an account if it is deemed a repeat infringer.
Amazon
Amazon too has an online form to complete in order to report a trademark violation. The form requires the following information:
Whether you are the rights owner or an agent for the rights owner
The primary complaint
The specific concern
The brand name
A written description of the infringed content, a link to the infringed content, OR the copyright registration number
The ASIN (Amazon Standard Identification Number) or the URL of each product you are reporting
Your contact information
Brand Violation Policies
Amazon has an Intellectual Property Policy, which details what is considered a trademark. It also states the following about trademark use:
"Typically, a seller can use someone else's trademark in the following circumstances:
When selling authentic goods, a seller may use a trademarked name to list those goods. For example, a seller who lists an authentic 'Pinzon' product is not necessarily infringing on the owner of the Pinzon trademark because the seller is using the trademark to identify an authentic product.
When using a trademarked word in its ordinary dictionary meaning.
When making truthful statements that a product is compatible with a trademarked product. For example, if a seller offers a specialty cable that is compatible with the Kindle E-reader, and states that the cable is 'compatible with Kindle,' this generally is not trademark infringement as long as the statement is true and not confusing. Note, however, that "similar to" claims (such as stating that goods are 'similar to Kindle' or 'better than Kindle') are against Amazon listing policy."
Additionally, the policy explains counterfeiting incidents:
"Counterfeiting is a specific type of trademark infringement. A counterfeit is an unlawful total or partial reproduction of a registered trademark—or a mark that is very similar to a registered trademark—in connection with the sale of a product that does not come from the trademark holder.
"Counterfeiting requires the use of a registered trademark on the product or packaging. A look-alike item sold on a separate product detail page without the improper use of a registered trademark is not a counterfeit, even though the item might look similar or identical to the trademarked product."
Legal Action
Each platform specifically notes that it does not enact legal action and that if you should want to enforce any such measures, you should consider getting a lawyer involved. None of the platforms are responsible for instigating any sort of legal action or enforcement, so you'll need to explore your options outside of the specific platform's infringement process if that's the route you want to take.
How Long the Infringement Report Process Takes?
It varies, depending on the information you provide and any additional information that may be needed after you submit the initial report. Depending on the individual case, the platform may contact you with follow-up questions regarding your report. The platforms don't specify exactly how long the process takes.
While imitation may be the sincerest form of flattery in some cases, trademark infringement going through the process of reporting an infringement, but platforms have the policies in place in order to help you preserve the integrity of your trademark and to overall promote only positive online experiences for brands.
Should you fall victim to trademark infringement on any one of the platforms covered in this article, you now have the resources to at least help alleviate some of the burden of scrounging for it on your own. And if you're fortunate enough to dodge that bullet, at least you're prepared!