Here at AdvertiseMint, our account managers often work with clients who want to advertise on Instagram. However, in order for our Facebook ad agency to take control over their accounts, to advertise on their behalf, our account managers would need to claim their Instagram account. This process is fast and easy, lasting under five minutes. Here's how you, as an agency, claim a client's Instagram account.
Step 1: Go to Business Settings
You can access Business Manager's Business Settings from the main menu by clicking the three-lined hamburger icon on the upper left side of the page. Business Settings is under the "Settings" category.

Step 2: Click the Instagram icon
Under the "People and Assets" section, click the Instagram icon, the seventh one in the list.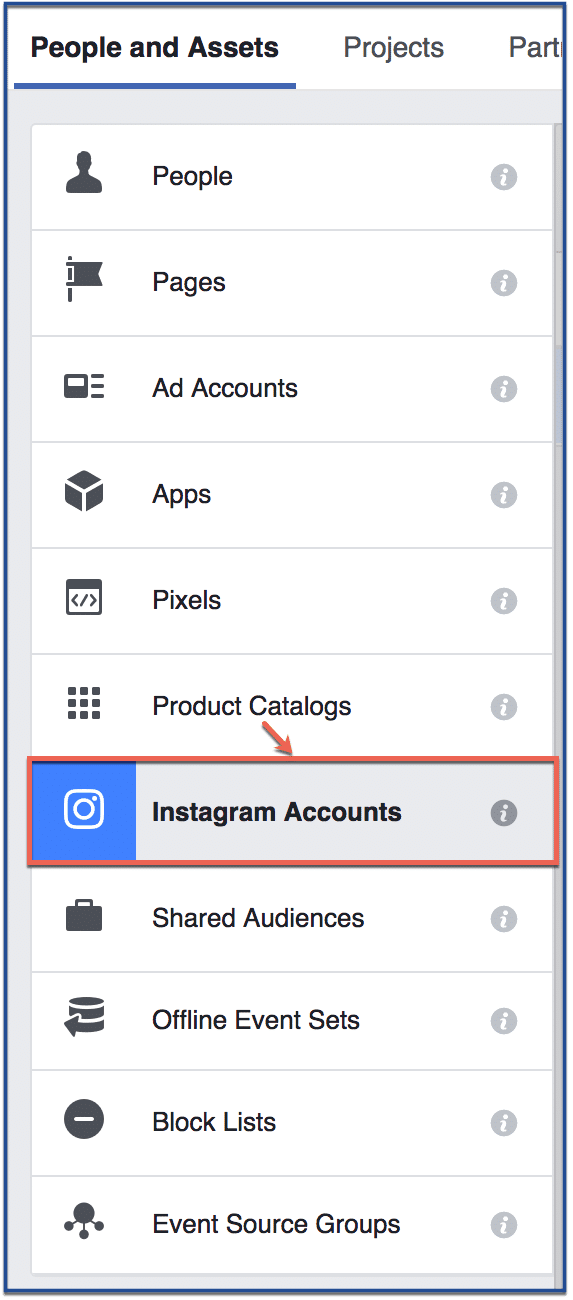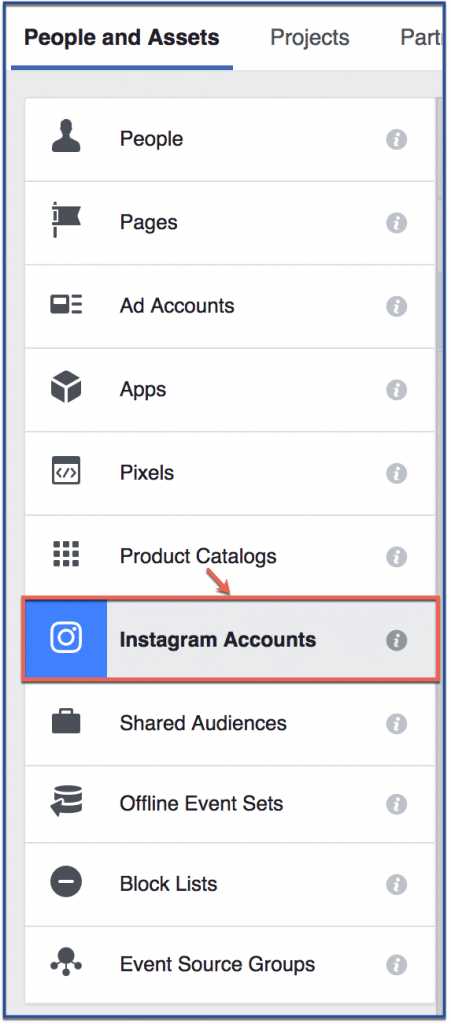 Step 3: Click "Claim new Instagram Account"
Click the button that says "Claim new Instagram Account."

Step 4: Enter the Instagram account's username and password
Enter the username and password of the Instagram account that you want to claim.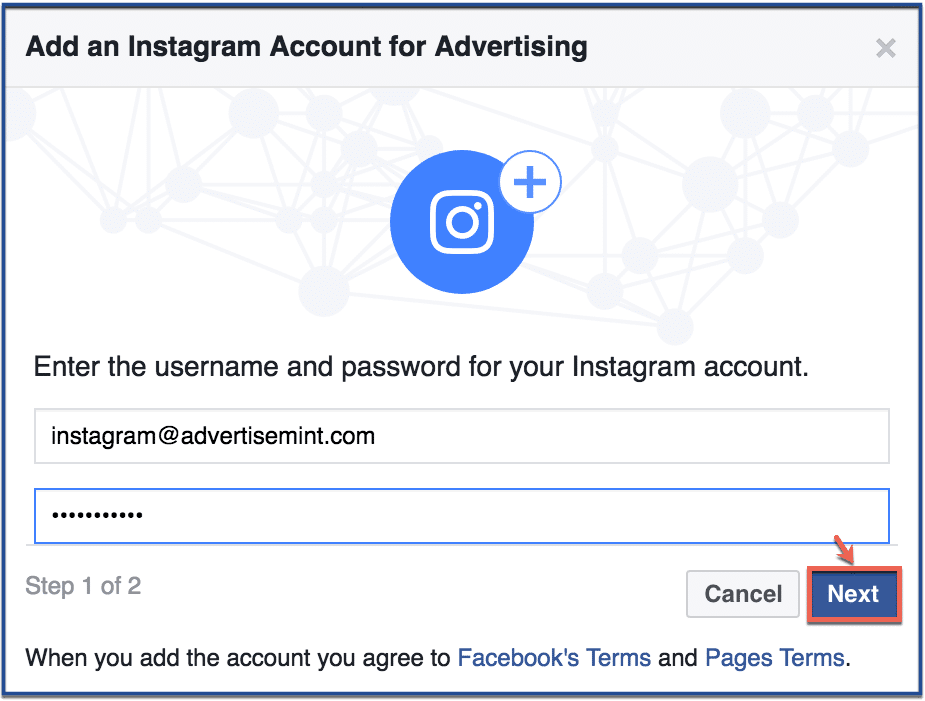 Step 5: Choose the ad accounts
Choose the ad accounts that you want to advertise on behalf of your client.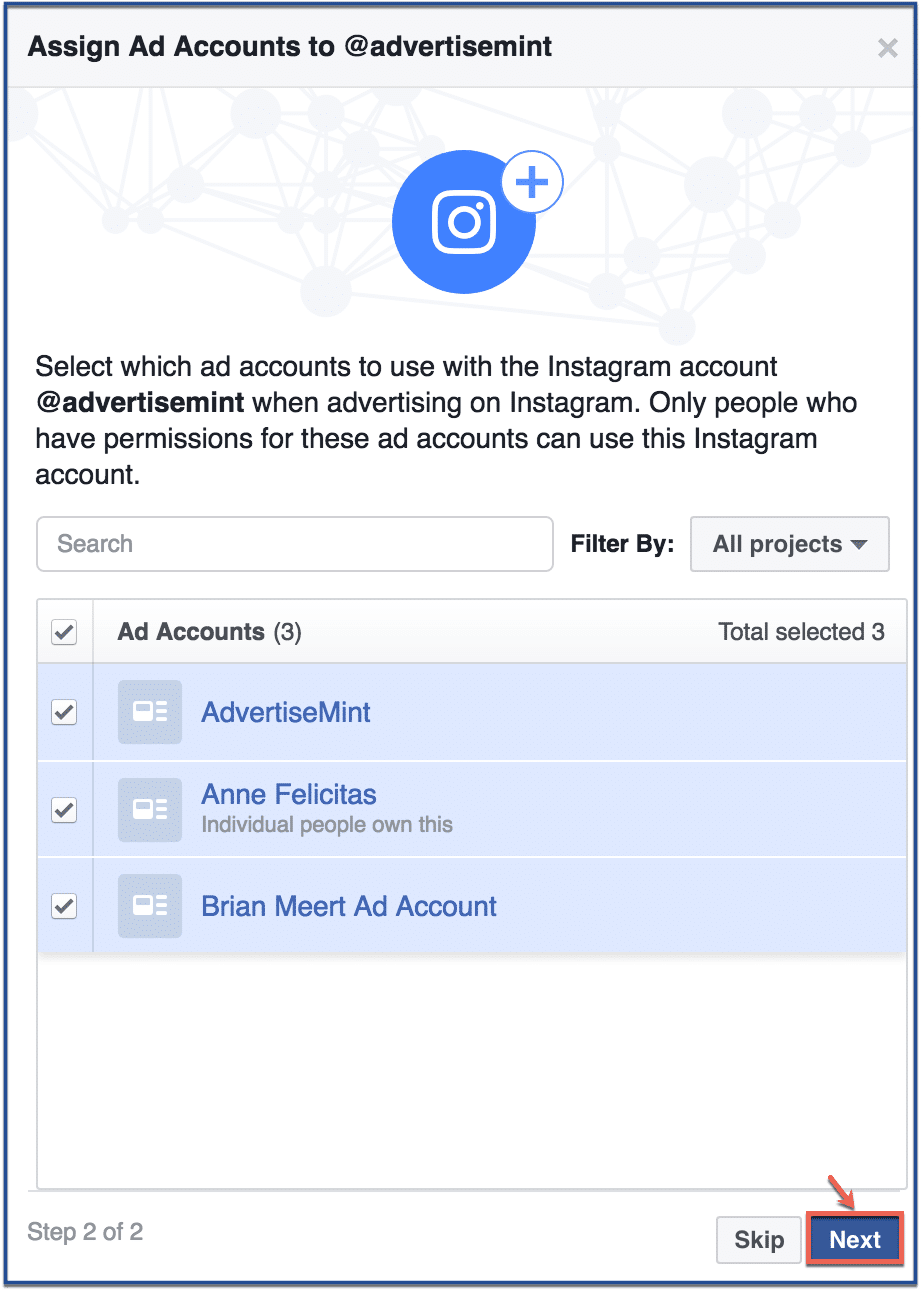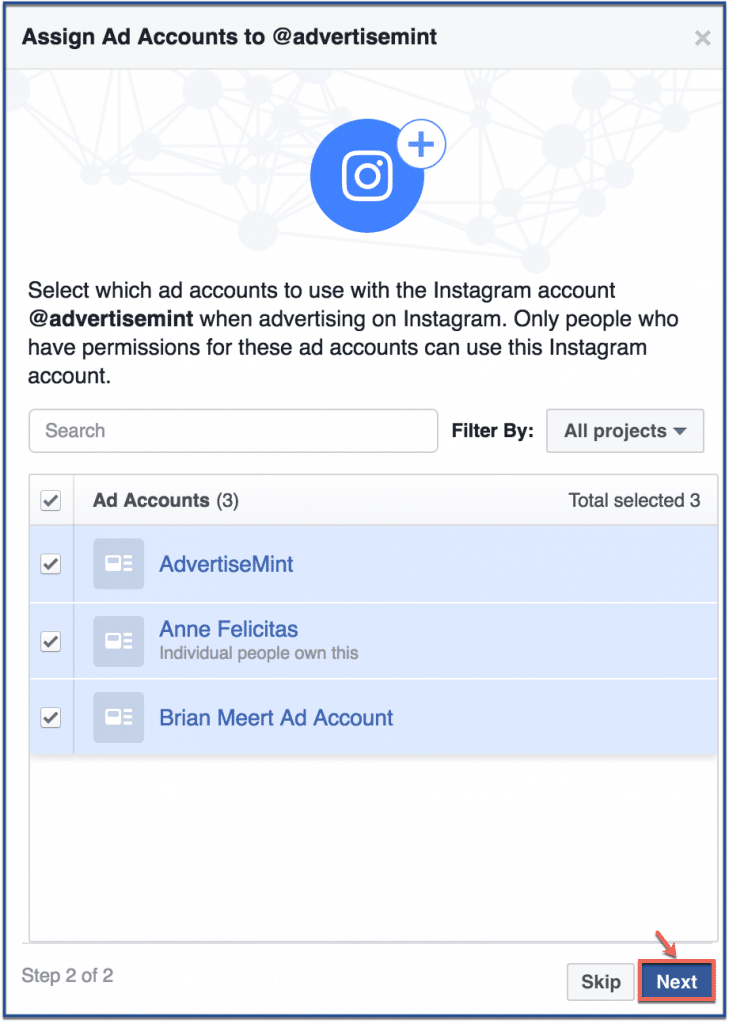 Step 6: You're done!
Only the ad accounts that you chose can advertise on behalf of your client.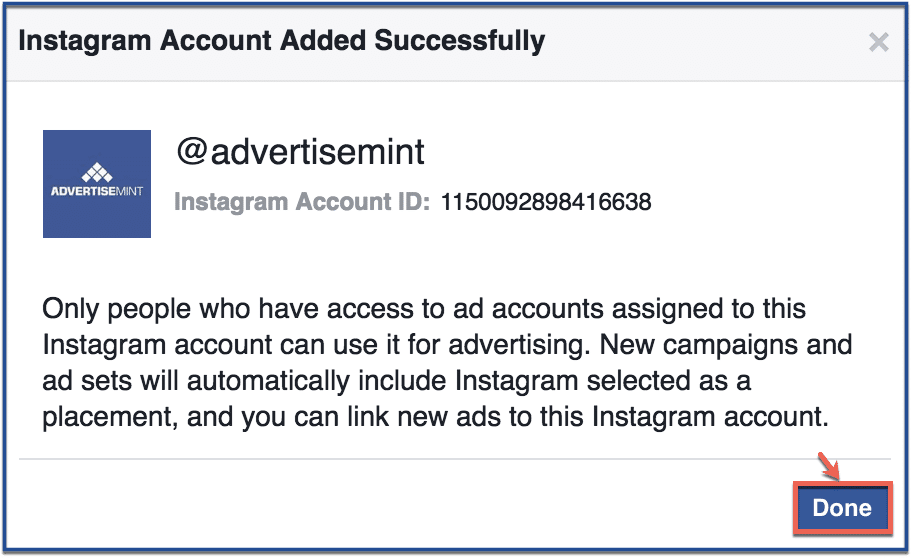 What is Instagram advertising?
Instagram advertising is a form of digital marketing that utilizes the popular social media platform, Instagram, to promote products, services, or brands to a targeted audience. Through sponsored content and paid ads, businesses can showcase their offerings to a vast user base comprising over one billion active users.
Instagram advertising allows brands to leverage visually engaging content, such as videos and images, to capture the attention of the targeted audience and drive engagement.
With various ad formats, including photo ads, video ads, carousel ads, and story ads, businesses can tailor their marketing campaigns to suit different objectives and audience preferences.
As a result, Instagram advertising presents a powerful and effective means for businesses to increase drive website traffic, brand awareness, generate leads, and ultimately boost conversions.
Why should you give your Instagram account access to an ads agency?
Granting access to an advertising agency for your Instagram account can provide numerous advantages and enhance the efficiency of your social media marketing efforts. Here are some reasons why you should consider granting access to an ads agency:
Expertise and Experience

: Digital marketing agencies specialize in creating effective advertising campaigns for social media. With experienced professionals who understand the intricacies of social media advertising, these agencies can create targeted and engaging ads that effectively resonate with your target audience, leading to improved results.

Time Efficiency

: Managing social media ads can be time-consuming. Giving access to an ads agency frees up your team's time to focus on other core business activities while the agency handles your ad campaigns efficiently.

Advanced Tools and Resources

: Ads agencies have access to advanced tools and resources that can optimize ad performance, track analytics, and provide valuable insights. Leveraging these tools can help you make data-driven decisions and achieve higher returns on your ad spend.

Creative Content and Design

: Ads agencies are skilled in creating eye-catching visuals and compelling ad copy that aligns with your brand's identity. Their expertise can help your ads stand out and capture the attention of your target audience.

Constant Monitoring and Optimization

: Ads agencies continuously monitor ad performance and make data-driven optimizations to improve results. Their expertise in analyzing ad data allows for better targeting and improved conversion rates.

Stay Updated with Industry Trends

: Digital marketing trends evolve rapidly. Ads agencies are well-informed about the latest industry trends, algorithm changes, and best practices. They have the ability to maintain and adjust your advertising strategy according to the latest trends and developments in the realm of social media.

Scalability

: If your business experiences growth, an ads agency can seamlessly scale your ad campaigns to accommodate increased demand and reach a wider audience.

Objective Perspective

: An ad agency can provide an objective perspective on your ad strategy. They can offer insights and fresh ideas that you might not have considered, contributing to more innovative and effective campaigns.

Measurable Results

: Ads agencies focus on delivering measurable results. They track key performance indicators (KPIs) and provide regular reports, enabling you to accurately assess your ad campaigns' success.

Cost-Effectiveness

: Outsourcing your ad management to an agency can be cost-effective in the long run. They can assist you in optimizing your ad spend and avoiding unnecessary expenses, ensuring that your budget is used efficiently.
Some facts about Instagram advertising
There are over 1.21 billion active Instagram users. Of those 1 billion users, over 75% follow at least one business on Instagram.
The average Instagram user spends over 53 minutes per day on the platform.
The most popular type of Instagram ad is the photo ad.
Studies have shown that Instagram ads can generate a return on investment (ROI) of up to 20%.
The most popular type of Instagram ad is the photo ad.
Conclusion
In conclusion, granting access to your Instagram account to an ads agency is a strategic decision that can significantly impact marketing efforts.
When you partner with advertising agencies, their expertise, experience, and advanced tools come together to create targeted and compelling ad campaigns that connect with your desired audience. This collaboration saves you time and resources and ensures your ad strategy stays current with industry trends and best practices.
By leveraging the agency's objective perspective and constant optimization, you can achieve measurable results and maximize the effectiveness of your Instagram advertising, ultimately driving business growth and success.
FAQ's
Why should an ads agency have access to my Instagram account?
Granting access to an ads agency allows them to create and manage targeted ad campaigns on your behalf. Their expertise can optimize your ads for better reach, engagement, and conversion rates, maximizing your advertising investment.
Is it safe to give an ads agency access to my Instagram account?
Yes, it is safe to give access as Instagram offers specific roles and permissions that can be assigned to the agency. You can control their access level, ensuring data security and privacy.
How can an ads agency benefit my Instagram marketing efforts?
An ads agency brings specialized knowledge, creativity, and industry insights to your Instagram marketing strategy. They can craft compelling ad content, research audience, and optimize campaigns to achieve your marketing goals effectively.
Can an ads agency help me reach a wider audience on Instagram?
Absolutely! An ads agency can leverage Instagram's powerful targeting options to reach your potential audience based on demographics, interests, behaviors, and more. This ensures that your ads are shown to the most relevant users, increasing engagement and conversion potential.
Will an ads agency help me measure the success of my Instagram ads?
Yes, an ads agency can provide detailed performance reports, tracking key metrics such as reach, impressions, clicks, and conversions. These insights enable data-driven decision-making, allowing you to assess the effectiveness of your Instagram advertising efforts.
If you need more help with this process, comment your questions in the comments section below.
Learn More: