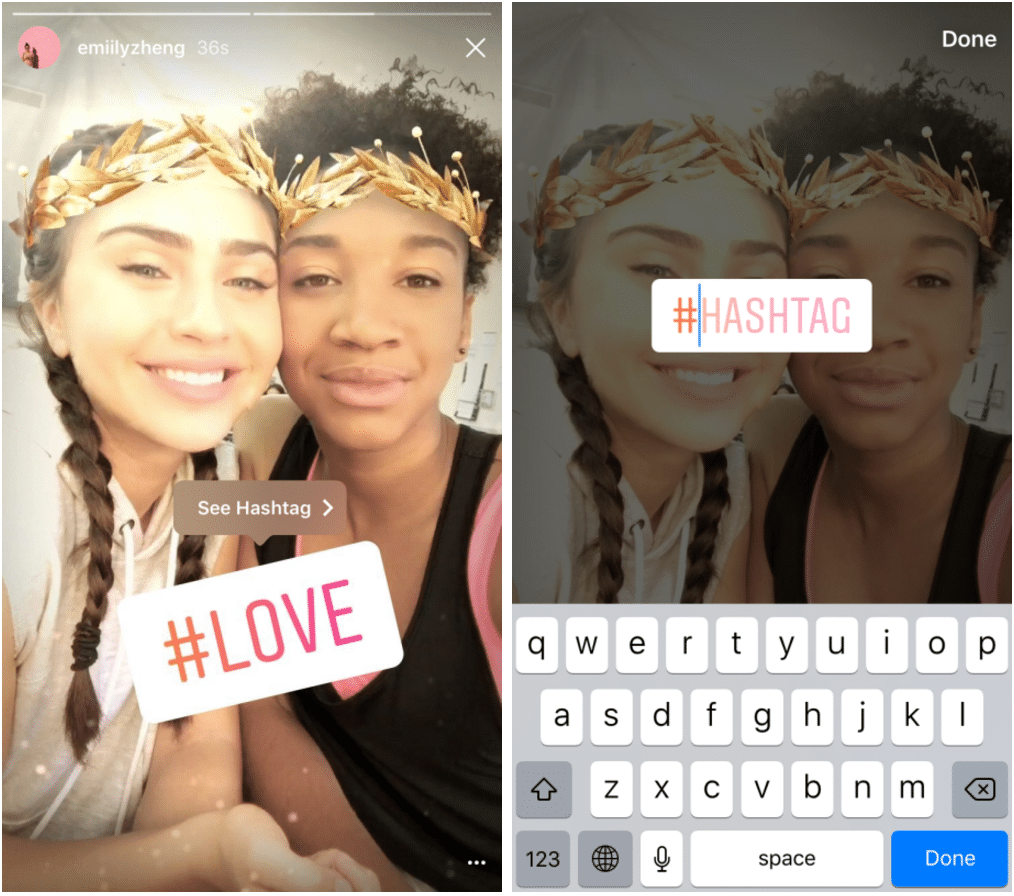 We understand how important Instagram hashtags have become for people and companies alike, especially in the constantly evolving world of social media. Using these symbols can make it easier to organize and find content that matches your interests, which can be incredibly helpful in simplifying your online experience.
For businesses, mastering the art of Instagram hashtags can significantly boost visibility, engagement, and overall brand presence on the platform. In this blog, we will go through the fundamentals of Instagram hashtags and provide actionable strategies to help you leverage them effectively.
Whether you're an aspiring influencer, a small business owner, or a seasoned social media marketer, this guide will empower you to elevate your Instagram presence through the artful use of hashtags.
The Basics of Instagram Hashtags.
Hashtags are phrases or keywords preceded by the "#" symbol, which categorizes content on social media platforms like Instagram. They allow users to discover and explore specific topics, interests, or trends.
The essence of hashtags lies in their ability to connect users with relevant content, fostering a sense of community and engagement. Understanding the basics of Instagram hashtags is crucial before diving into more advanced strategies.
To use hashtags effectively, it's essential to strike a balance between generic and specific tags. While broader hashtags can reach a larger audience, niche hashtags connect you with users who have a more particular interest in your content.
Therefore, a combination of both broad and niche hashtags is ideal for maximizing reach and engagement.
Crafting a Hashtag Strategy
Photo courtesy of InstagramHashtags can make or break your success on Instagram. They can create the leap from zero followers to thousands. They can even place you at a number one rank against posts with similar tags.
You wouldn't think that something so simple would require an eye for strategy to make you a successful Instagrammer. So how do you use hashtags to become an Instagram superstar?
1. Use a Lot of Hashtags (But Not Too Many)
Instagram allows up to 33 tags per post. You want to use a good number of tags, but preferably not the full 33. Using so many hashtags generates a negative feeling towards your posts. It makes your posts look cluttered and overwhelming.
That being said, using too few hashtags won't help you stand out in a crowd. You want to use an extensive number to increase the chances that users will see your post. Try a minimum of 11 tags per post.
2. Do Not Reuse the Same Hashtags Over and Over
According to Forbes, Instagram identifies pages that copy and paste identical hashtags in every post as spam. If you want to keep certain words as hashtags, mix them up a little, using different word orders or making slight changes.
3. Create Original Hashtags
For instance, don't simply use a tag like #funny. Change it up to #funnyfeet, #funnylove, or #funnyhippy, something that isn't too unusual for search results yet unique enough that you won't be overshadowed by a ton of other pages.
4. Include Hashtags in Comments
To keep your posts clean and polished, divide the number of hashtags you create in half, placing one half in the post's caption and the other in the comments section.
5. Integrate Trending Hashtags
Research what's trending that you can relate to your post. If you share Instagram posts on communication concepts, post something that correlates with a current event, then include a hashtag like #WhiteHouseCommunication or #BeyonceTalks.
6. Organizing and Tracking Hashtags
Keeping track of your hashtag strategy can be challenging, especially as your content library grows. To maintain organization, create a spreadsheet or use social media management tools to categorize and track your hashtags. This allows you to analyze which hashtags perform best and adjust your strategy accordingly.
Additionally, Instagram Insights provides valuable analytics on hashtag performance. Reviewing these insights regularly can help you understand which hashtags resonate most with your audience, enabling you to refine your hashtag strategy for optimal results.
7. Avoiding Common Hashtag Mistakes
While hashtags can be a powerful ally in your social media marketing arsenal, using them incorrectly can have the opposite effect. Avoid common hashtag mistakes, such as using irrelevant or overused tags. Banned hashtags, which violate Instagram's guidelines, should also be avoided, as they can suppress or hide your content from users.
Conduct regular hashtag audits to ensure that your hashtag list remains relevant and effective. Eliminate underperforming or irrelevant hashtags and experiment with new ones to maintain a fresh and engaging hashtag strategy.
Types of Hashtags
There are three primary types of hashtags: branded, community, and trending hashtags. Branded hashtags are unique to your brand and are used to foster a sense of community among your followers. Community hashtags are broader and connect users based on shared interests. Lastly, trending hashtags are temporary and align with current events, holidays, or viral topics. A balanced approach incorporating all three types can amplify your reach and engagement.
Some interesting facts about Instagram hashtags
There are over 300 million active users on Instagram that use hashtags.
The most popular hashtag on Instagram is #love, with over 2.2 billion posts.
The average Instagram user follows over 30 hashtags.
The average Instagram user uses 11 hashtags per post.
Hashtags can increase the reach of a post by up to 50%.
Conclusion
Instagram hashtags are more than just trendy symbols; they are the keys to unlocking the vast potential of social media marketing. Understanding the fundamentals of Instagram hashtags and crafting a thoughtful hashtag strategy can amplify your brand's visibility, engage your audience, and foster a thriving online community.
Remember that the art of hashtagging lies in balancing broader and niche tags while remaining authentic to your brand's identity. Continuously monitor and analyze hashtag performance to fine-tune your strategy and adapt to the ever-evolving social media landscape.
FAQ's
What are Instagram hashtags, and how do they work?
On Instagram, hashtags are words or phrases that come before the "#" symbol. They help categorize and arrange content on the platform. By searching for or clicking on a hashtag, users can find all the posts relevant to a particular topic or theme.
How many hashtags should I use in an Instagram post?
When posting on Instagram, you can use up to 30 hashtags. However, using all 30 might make your post seem like spam. It's better to aim for a strategic balance of 9 to 11 relevant hashtags to your content and target audience.
Should I use popular or niche hashtags?
To optimize your content's visibility and interaction, it's recommended to incorporate a mix of popular and specialized hashtags. Popular hashtags can broaden your content's reach, while specialized hashtags can facilitate connections within a more committed and focused community.
What are branded hashtags, and how can I create one for my brand?
Branded hashtags are unique to your brand and are used to build a sense of community and encourage user-generated content. A branded hashtag should be simple, memorable, and relevant to your brand's identity. Promote it across your social media channels to encourage followers to use it in their posts.
How can I track the performance of my hashtags?
You can track hashtag performance using Instagram Insights, which provides valuable analytics on the reach and engagement of your posts. Additionally, social media management tools or spreadsheets can help you organize and analyze hashtag data to refine your hashtag strategy over time.
For additional information on Instagram hashtags and more, read "More Ways to Double Your Instagram Followers."