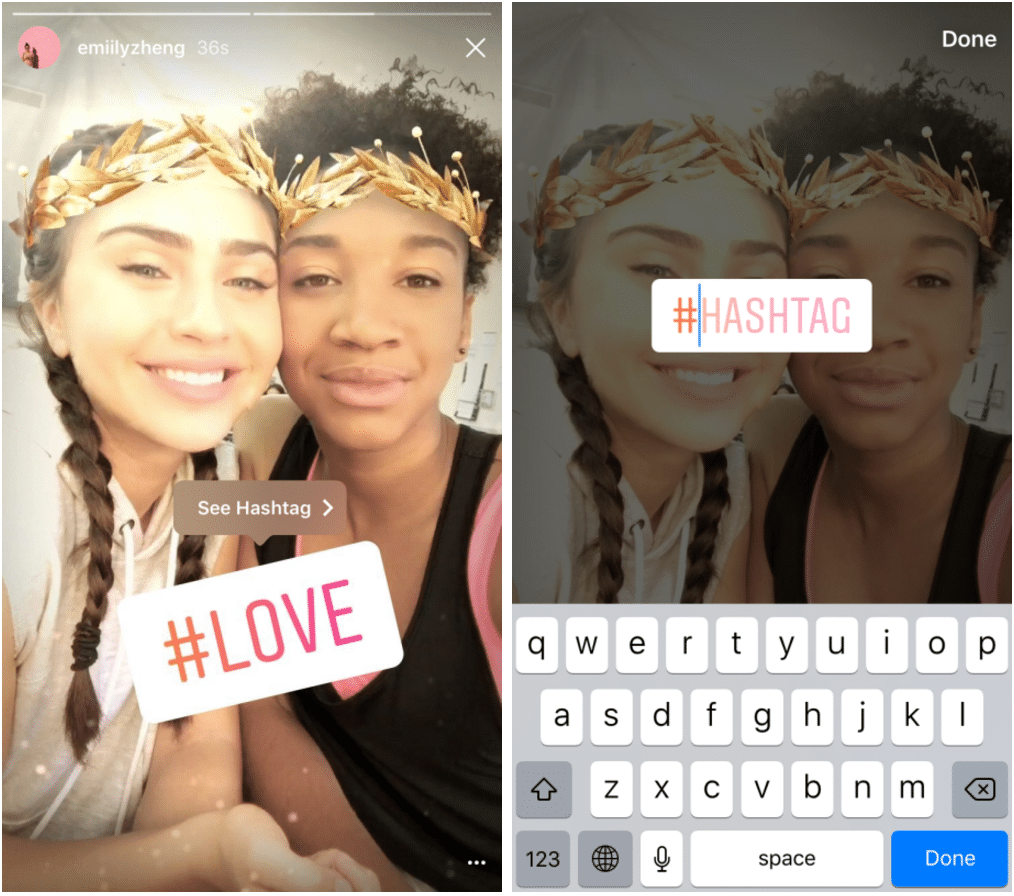 Photo courtesy of InstagramHashtags can make or break your success on Instagram. They can create the leap from zero followers to thousands. They can even place you at a number one rank against posts with similar tags.
You wouldn't think that something so simple would require an eye for strategy to make you a successful Instagrammer. So how do you use hashtags to become an Instagram superstar?
1. Use a Lot of Hashtags (But Not Too Many)
Instagram allows up to 33 tags per post. You want to use a good number of tags, but preferably not the full 33. Using so many hashtags generates a negative feeling towards your posts. It makes your posts look cluttered and overwhelming.
That being said, using too few hashtags won't help you stand out in a crowd. You want to use an extensive number to increase the chances that users will see your post. Try a minimum of 11 tags per post.
2. Do Not Reuse the Same Hashtags Over and Over
According to Forbes, Instagram identifies pages that copy and paste identical hashtags in every post as spam. If you want to keep certain words as hashtags, mix them up a little, using different word orders or making slight changes.
3. Create Original Hashtags
For instance, don't simply use a tag like #funny. Change it up to #funnyfeet, #funnylove, or #funnyhippy, something that isn't too unusual for search results yet unique enough that you won't be overshadowed by a ton of other pages.
4. Include Hashtags in Comments
To keep your posts clean and polished, divide the number of hashtags you create in half, placing one half in the post's caption and the other in the comments section.
5. Integrate Trending Hashtags
Research what's trending that you can relate to your post. If you share Instagram posts on communication concepts, post something that correlates with a current event, then include a hashtag like #WhiteHouseCommunication or #BeyonceTalks.
Most importantly, as you play around with hashtags, keep track of which ones produce the best performance results for your posts and build a strategy around that information.
For additional information on Instagram hashtags and more, read "More Ways to Double Your Instagram Followers."
Comments
comments