Recently Facebook released to all advertisers Instagram Stories ads, vertical ads that appear within people's Instagram Stories. You can create Stories ads, which supports the single image and the single video format, on Power Editor and Ads Manager. Here's how you do it.
Step 1: Choose the Reach Objective
Currently the only available objective for Stories ads is Reach. If you click on objectives other than Reach, your ad will not be eligible for placement on Stories. Although this objective will raise awareness of your brand to as many people as possible, it can't achieve other goals such as conversions or lead generation. This means you can't include links that will send people to your website, sign up form, product catalog, or any website destination.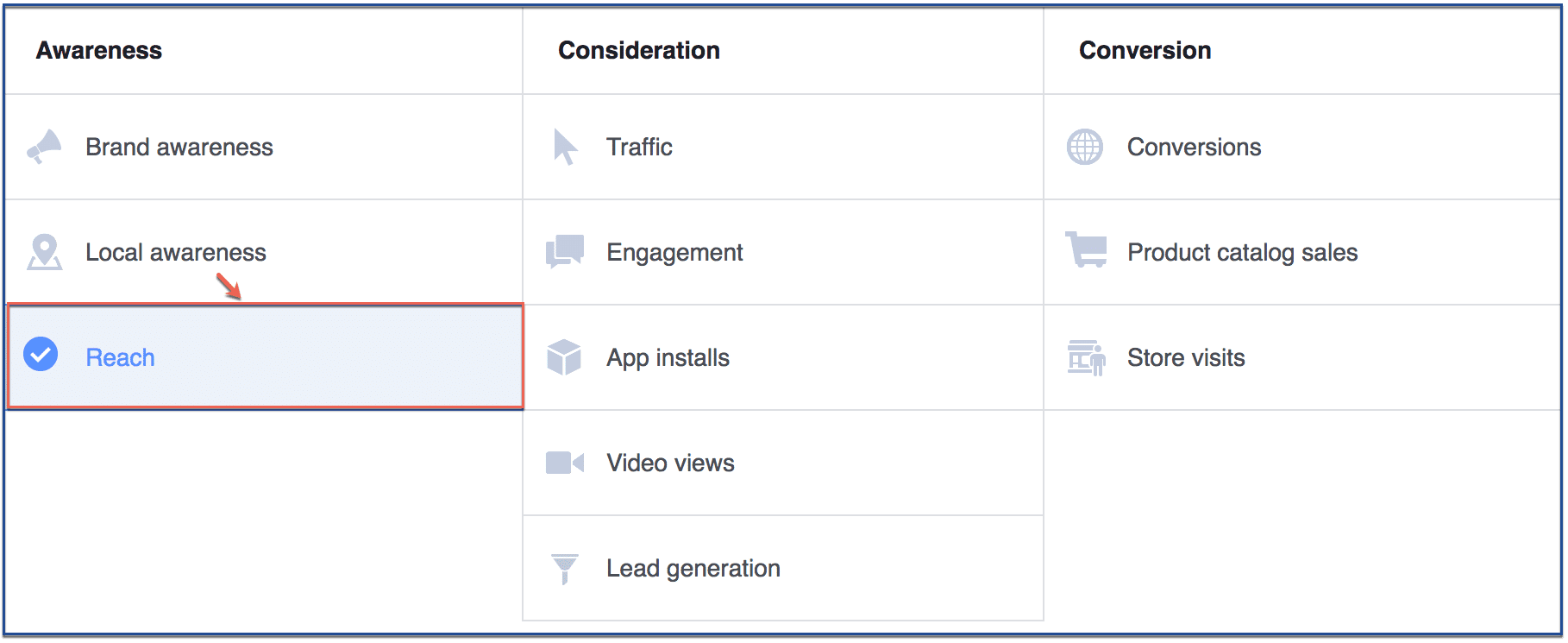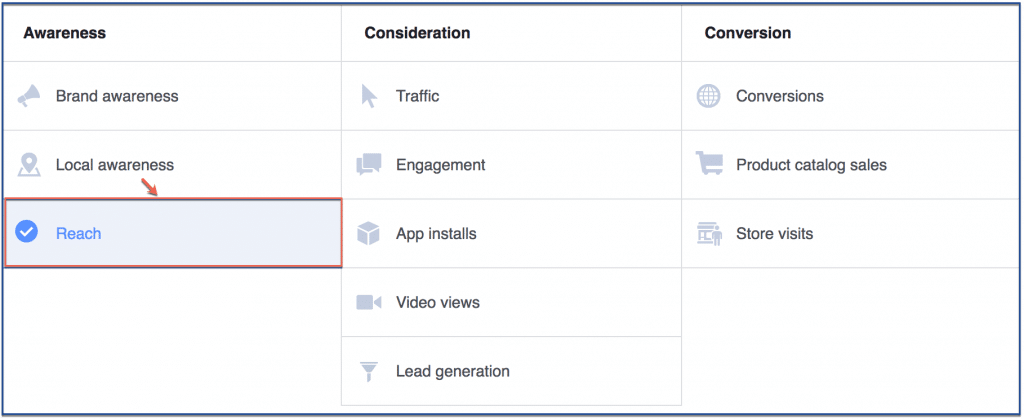 Step 2: Click "Stories" for Placement
To place your ad on Stories, you must choose the "Edit Placements" option. Next, you must click the expand button next to "Instagram" then check "Stories." Doing so will automatically uncheck other placement options because you can't place other ads on other platforms when serving ads to Stories.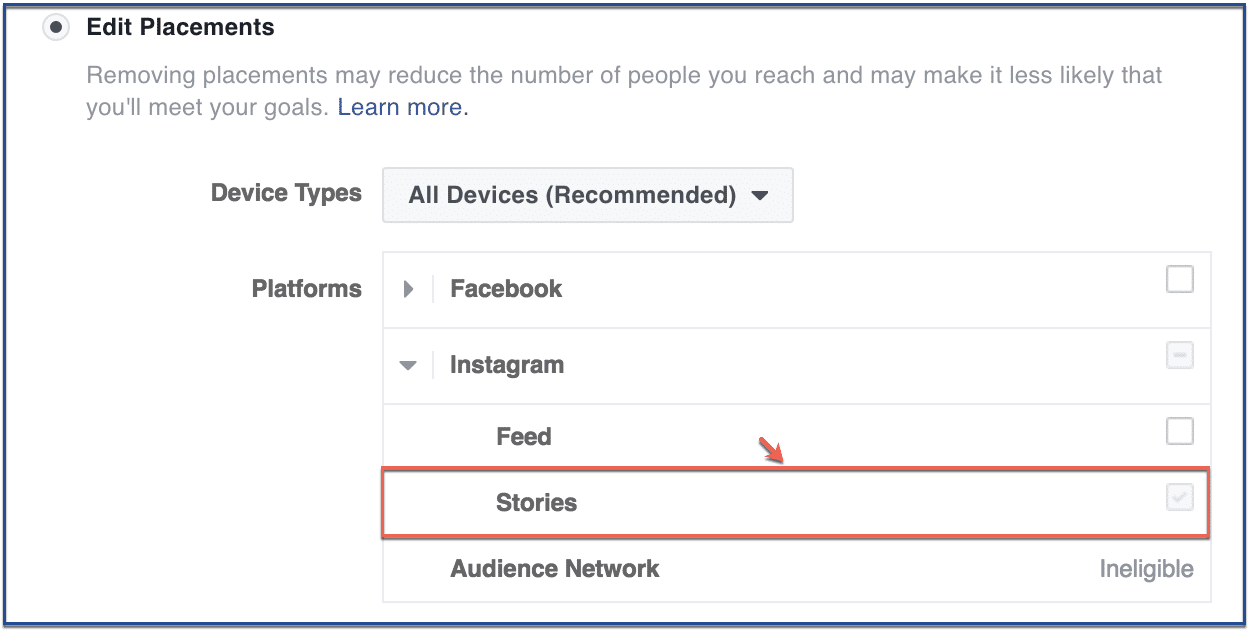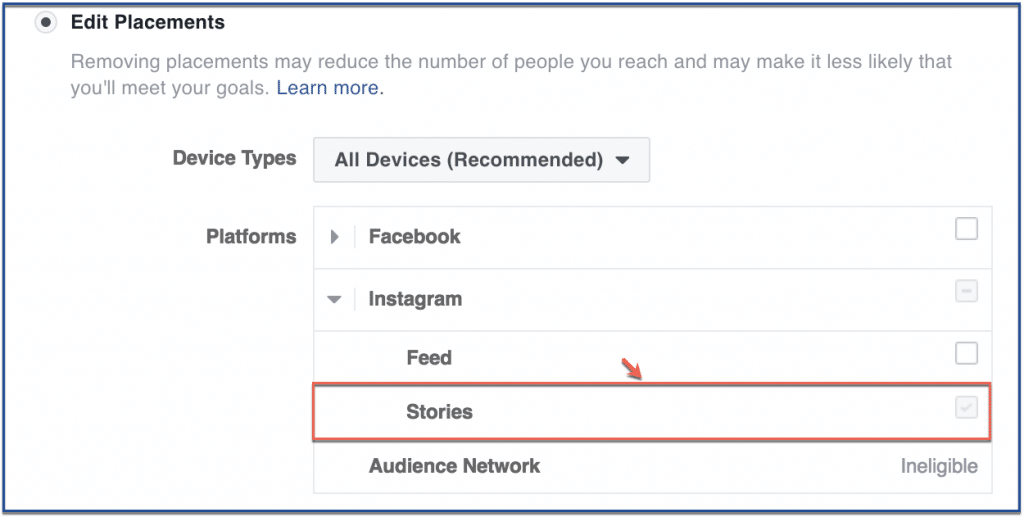 Step 3: Choose Your Format
As aforementioned, Stories ads support the single image and single video format. Beware that Facebook has strict image requirements for Stories ads. Your image must be 1080 x 1920 with an aspect ratio of 9:16. Your video, on the other hand, must be 10 to 15 seconds long and must have a file size of 2.3 GB, an aspect ratio of 9:16, and a pixel quality of 720. If you don't follow these requirements, your ad will not show on Instagram.


Step 4: Choose a Facebook or Instagram Account
You can choose either your Instagram account or your Facebook page as the account associated with the ad. If you want to use your Instagram account, make sure you claimed it through Business Manager Settings.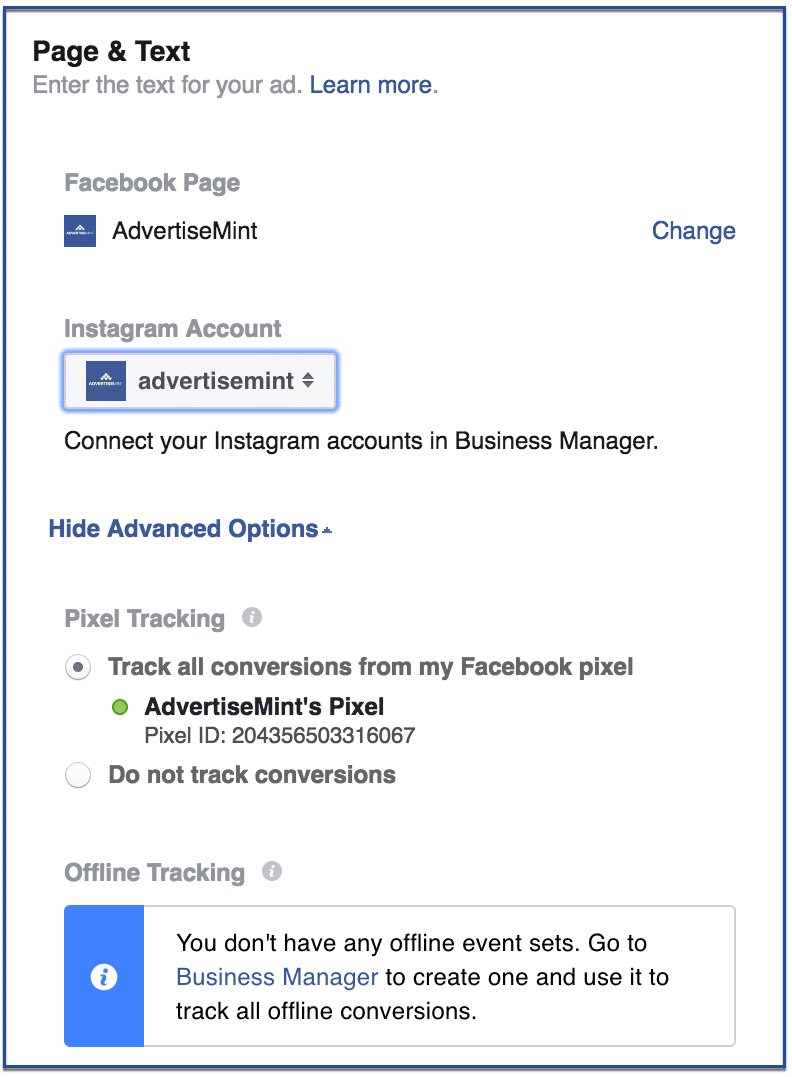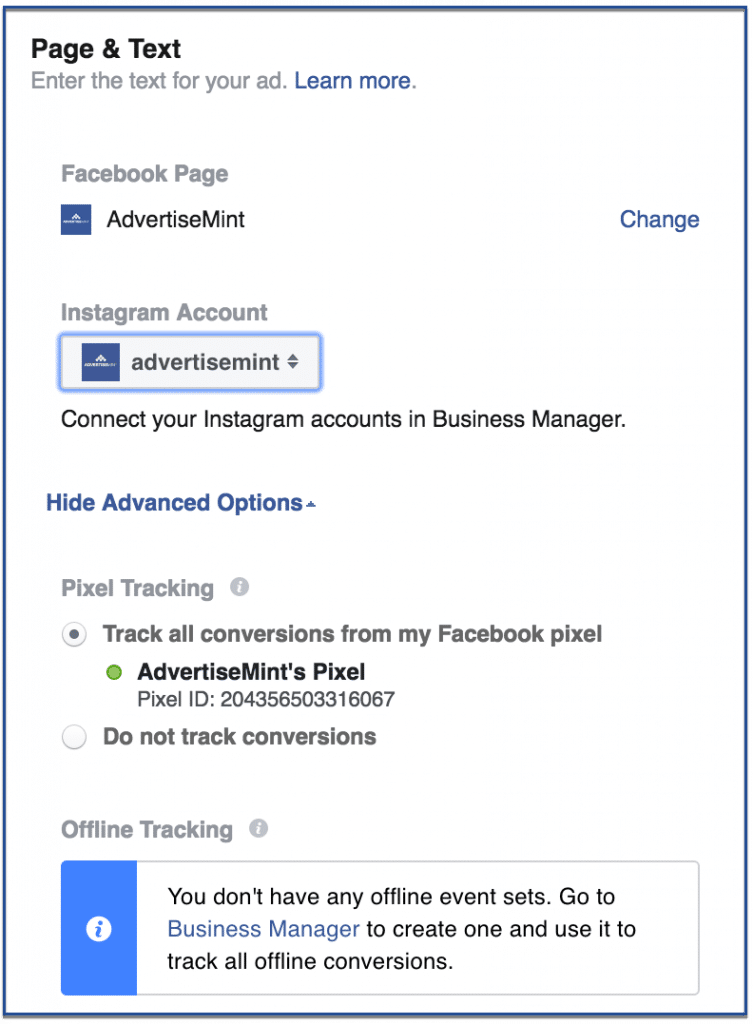 Was this how-to article on Instagram Stories Ads helpful? Comment any questions below or share this link to anyone who'd find this useful.