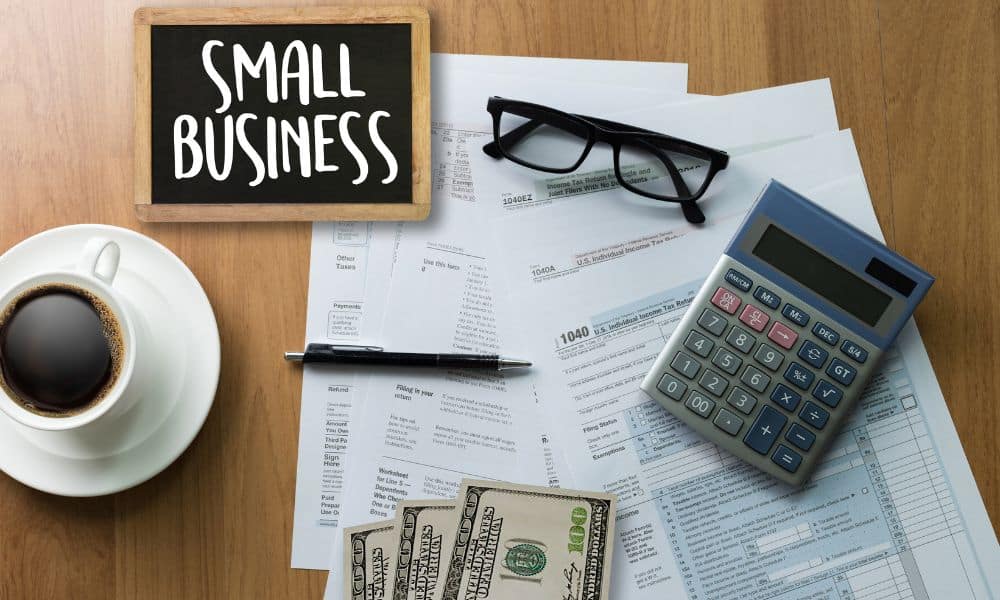 Are you curious about how to use TikTok for small businesses?
As a small business owner, you need to look for smart ways to market your products and services. Hence, it is only right that you research thoroughly before investing in TikTok.
This article will weigh the pros and cons of using TikTok for small businesses. We will also give you a run-through of how to start a TikTok account for business.
The Pros of Using for Small Business
TikTok brings exciting opportunities for small businesses to thrive. Here are some clear advantages:
Wide audience reach: TikTok boasts a vast and diverse user base that spans the globe. The platform currently boasts over 1 billion active users. This means it can help your business gain exposure to a broad demographic, expanding your reach beyond traditional marketing avenues.
Creative marketing opportunities: TikTok's dynamic video format encourages creativity. Businesses can craft engaging, short videos that resonate with their target audience. This uniqueness can set your brand apart and result in successful marketing campaigns.
Cost-effectiveness: TikTok offers cost-effective options for businesses compared to other advertising platforms. Even without a huge budget, you can promote your products or services through paid ads and organic content. We recommend that you work with a TikTok advertising agency for the best results.
Building authentic connections: TikTok values authentic and user-generated content. This allows small businesses to humanize their brand, connect genuinely with their audience, and build a loyal customer base.
The Challenges of Using TikTok for Small Businesses
Despite the many positives, using TikTok for small businesses isn't without its challenges. Here are some challenges you should know:
Time and resource intensity: Creating and sharing compelling content demands significant effort. Hence, you need to effectively manage time and resources.
Tricky algorithm: Beginners may find TikTok algorithm tricky. You should take time to understand how the algorithm works to boost your content's visibility.
Brand image risks: Negative feedback and backlash are possible on public platforms like TikTok. Hence, it would be best to have strategies for minimizing risks and handling PR issues.
How Do I Start a TikTok for My Small Business?
Starting a TikTok account for your small business may seem overwhelming. But with the right guide, you will be able to navigate the app easily:
Download the TikTok app: The first thing that you should do is download the TikTok app. The app is available both on Google Play Store and Apple Store.
Make an account: Making an account is easy. All you have to do is sign up using your email address or phone number.
Choose a username: Selecting a unique username is crucial, for it will represent your small business. Your username is what will appear on your client's feed. Hence, it would help if you made it as professional as possible.
Optimize your profile: Optimizing and setting up your profile is important. It includes adding a bio that mirrors your business and linking your social media accounts.
Familiarize yourself with the app: It will help to familiarize yourself with its features and controls. Doing so will make it easier to produce content later on.
Create catchy content: Once done familiarizing yourself with TikTok, you can start making catchy content for your small business. Developing a successful TikTok strategy involves understanding your target audience and engaging with the TikTok community. You should create TikTok videos that resonate with TikTok users.
Use TikTok's features: TikTok boasts many features for small businesses. You can list your products on the TikTok shop, go live, or use TikTok ads.
Join challenges and trends: Keeping yourself updated on challenges and trends will help you reach a broader audience. You should also consider working with other TikTok creators and influencers to expand your reach.
Be consistent: Being consistent on your posting schedule will also help boost your following on TikTok. Users tend to engage more with fresh content. Consistent posting will also help your followers remember your brand.
Case Studies: Small Businesses Thriving on TikTok
We have included these fictional case studies to give you a better of how a small business can use TikTok.
Local Eats Food Truck

Description: A mobile food truck specializing in unique, locally inspired dishes.
TikTok strategy:

Regularly posted short videos showcasing the food preparation process.
Leveraged popular food-related challenges and trends.

Results:

Substantial increase in foot traffic and orders.
gained a loyal following of food enthusiasts.

Handmade Haven Crafts

Description: An Etsy shop selling handmade crafts and accessories.
TikTok strategy:

Demonstrated the crafting process in engaging time-lapse videos.
Collaborated with influencers to feature products in their content.

Results:

Orders surged, leading to a need to expand production.
Boosted brand visibility within the crafting community.

FitFam Fitness Studio

Description: A small fitness studio offering personalized workout programs.
TikTok strategy:

Posted workout tips, quick routines, and client transformation stories.
Utilized popular fitness challenges to engage the audience.

Results:

Membership inquiries spiked, increasing the studio's client base.
Established a strong online community around fitness.

Paws and Play Pet Store

Description: A boutique pet store specializing in premium pet products.
TikTok strategy:

Showcased adorable pets using their products in playful videos.
Collaborated with pet influencers and shared user-generated content.

Results:

Sales of featured products saw a significant rise.
Created a trend of customers sharing their pet's experiences with products.

FashionForward Boutique

Description: A boutique clothing store catering to the latest fashion trends.
TikTok strategy:

Featured quick outfit change videos using their inventory.
Hosted interactive style polls and challenges for audience engagement.

Results:

Website traffic increased, leading to higher online sales.
Became a go-to source for fashion inspiration among younger audiences.
Final Thoughts on TikTok for Small Business
While TikTok holds potential, each business must assess its fit based on resources and goals. Small businesses should align content with their niche, consider collaboration with influencers, and maintain consistency to succeed on TikTok. Remember, adaptability and innovation remain crucial in harnessing the power of this vibrant platform.
Are you ready to unleash your brand's potential using social media ads? Partner with Advertisemint now!
Frequently Asked Questions
Which is better for a small business: a TikTok business account or a Personal account?
A TikTok business account offers a range of benefits that can help you grow your brand and engage with your target audience.
What type of content should I create on TikTok for my small business?
Create content that highlights your products and shares behind the scenes. Doing so will keep your viewers curious about what you sell.
Are there specific times to post on TikTok for better engagement?
There is no specific time to post on TikTok. However, posting during peak usage times like evenings and weekends can increase your content's visibility.