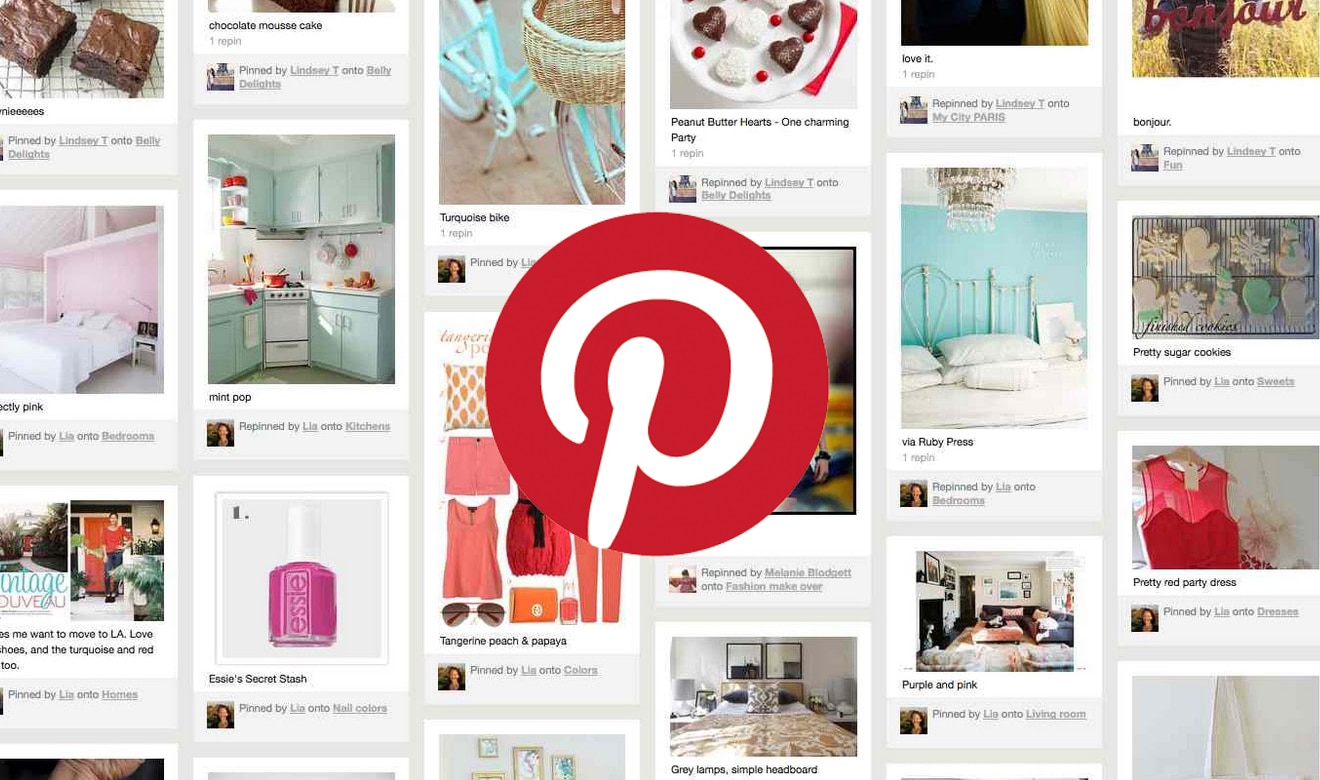 We're used to seeing the blue verification badges next to celebrity and brand names on Facebook and Instagram. But did you know you can also get verified on Pinterest?
Getting verified on Pinterest serves the same purpose as getting verified on Facebook or Instagram. It tells audiences that you're an authentic business, brand, or celebrity, as opposed to an impersonator or fan account. On Pinterest, verification is especially important for branding.
To get verification, you must first claim your website, which displays your full website URL on your profile. Pinterest also recommends uploading your logo to your profile. Once you've taken all the steps to prove you're the real deal, Pinterest will give you a nice red check mark, so you can showcase your stamp of authenticity with pride. This article will tell you everything you need to know about getting verified on Pinterest.
Who Can Get Verified?
Pinterest accounts with notable names, like celebrities, brands, or media, can receive verification. To qualify, you must have a business account.
Pinterest's Help Center explains the purpose of verification this way: "The goal of this checkmark is to help people to find the accounts they're looking for. (For example, you should be able to easily distinguish Abraham Lincoln's Pinterest account from the Pinterest account for an Abraham Lincoln fan site.)"
How Long Does the Verification Process Take?
Claiming your website on Pinterest can take as little as a few minutes or as long as a few hours, depending on how tech-savvy you are. The review process, however, normally takes 24 hours. You will receive an email from Pinterest about your website's verification, so keep an eye on your inbox. You can also check the Claim Website section of your Pinterest account to see if there's an approval check mark next to it.
Getting the official, red Pinterest check mark may happen as soon as Pinterest approves your website verification, or it may take a few days. It depends on whether Pinterest identifies areas of your account that bring your authenticity into question. So be as thorough and honest with your profile as you can. For example, connect your Pinterest account to your brand's other social media accounts, upload your logo, etc.
Pinterest will likely email you if your website claim is denied. If that happens, or if you've claimed your website but Pinterest still hasn't given you its verification stamp, contact Pinterest to find out what you need to do.
How to Verify Your Pinterest Website
Step 1: Upgrade to a business account. Select the three-dot menu at the top right corner of your screen and select "Upgrade Now." (It's free.)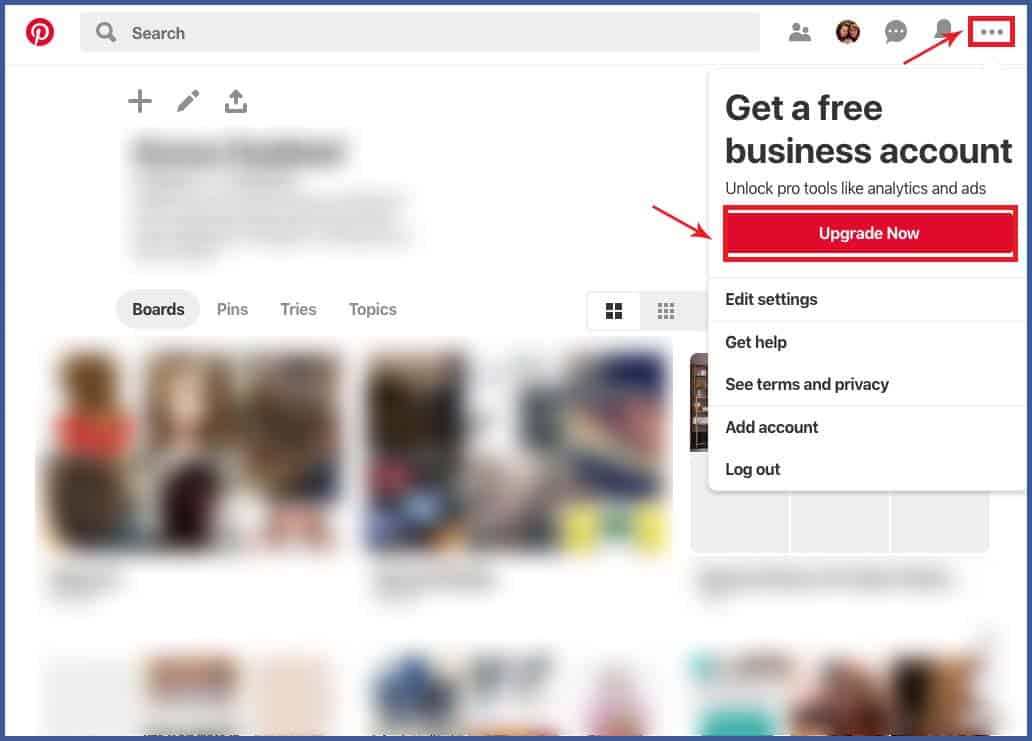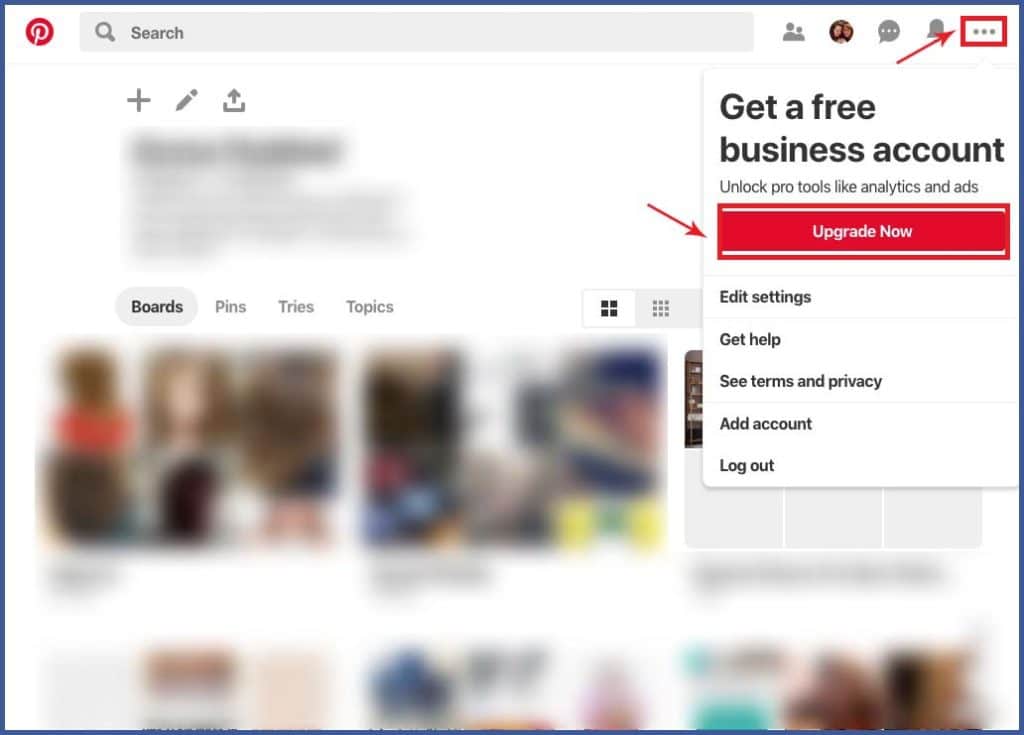 Step 2: Follow the prompts for setting up your business account.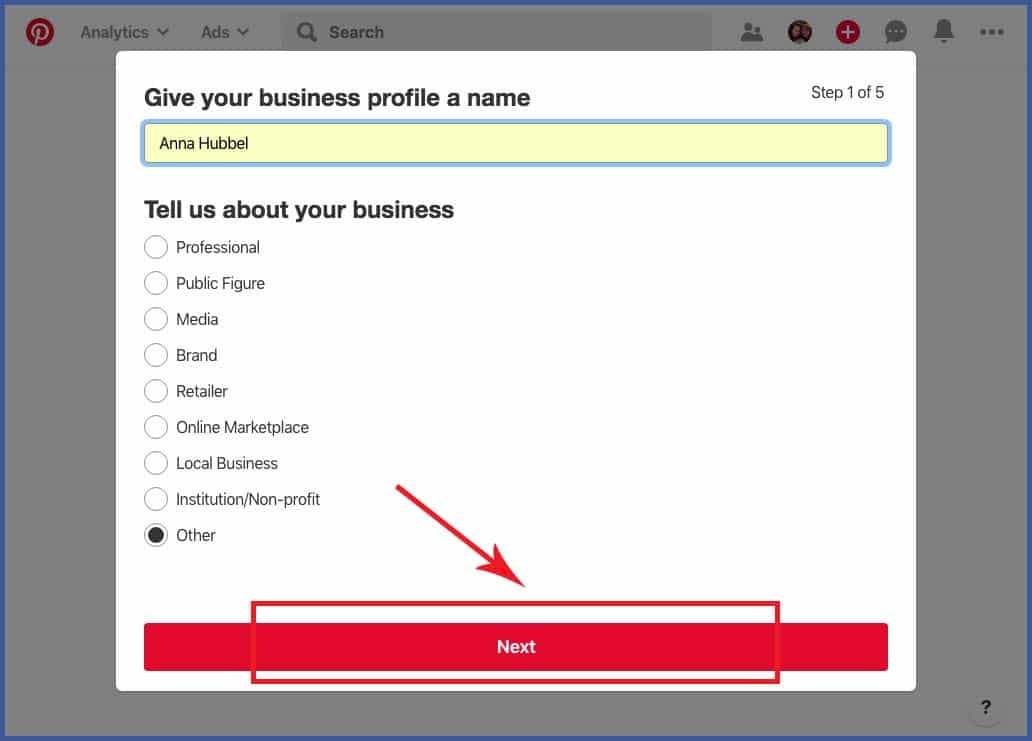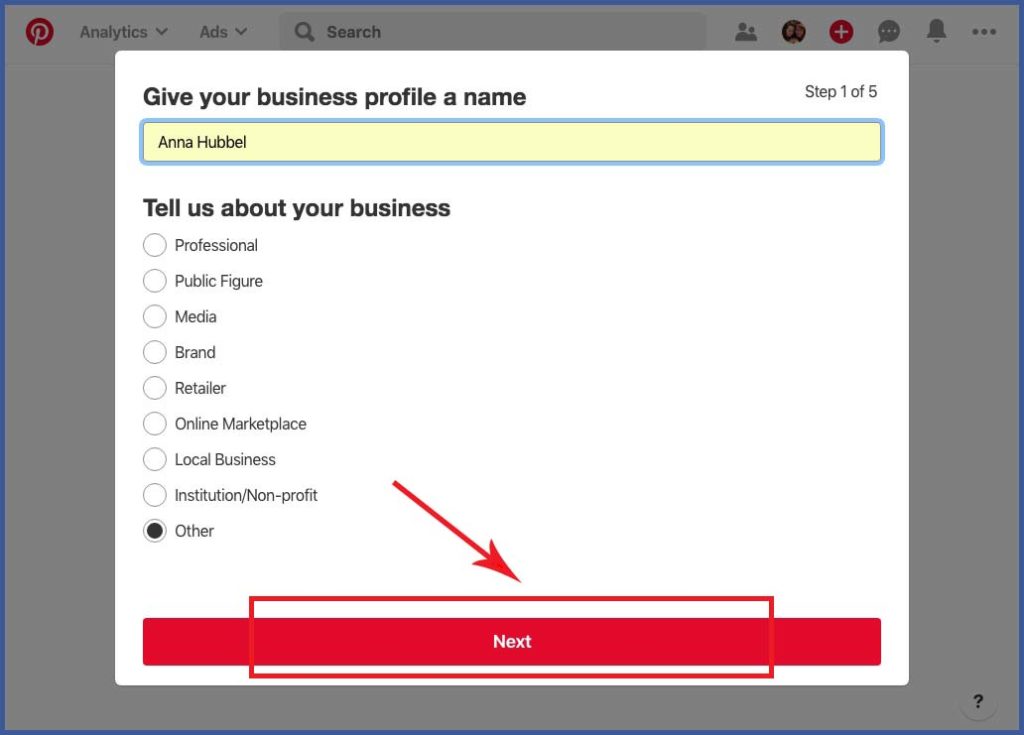 Step 3: Once you've completed the business account setup, select the three-dot menu again and choose "Settings."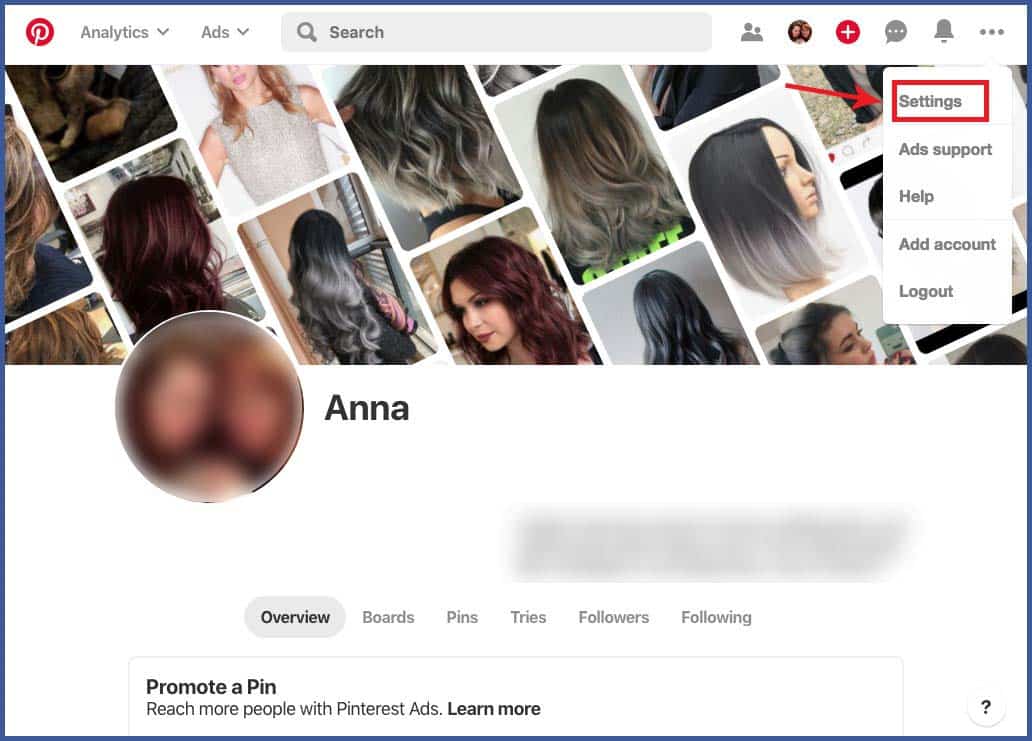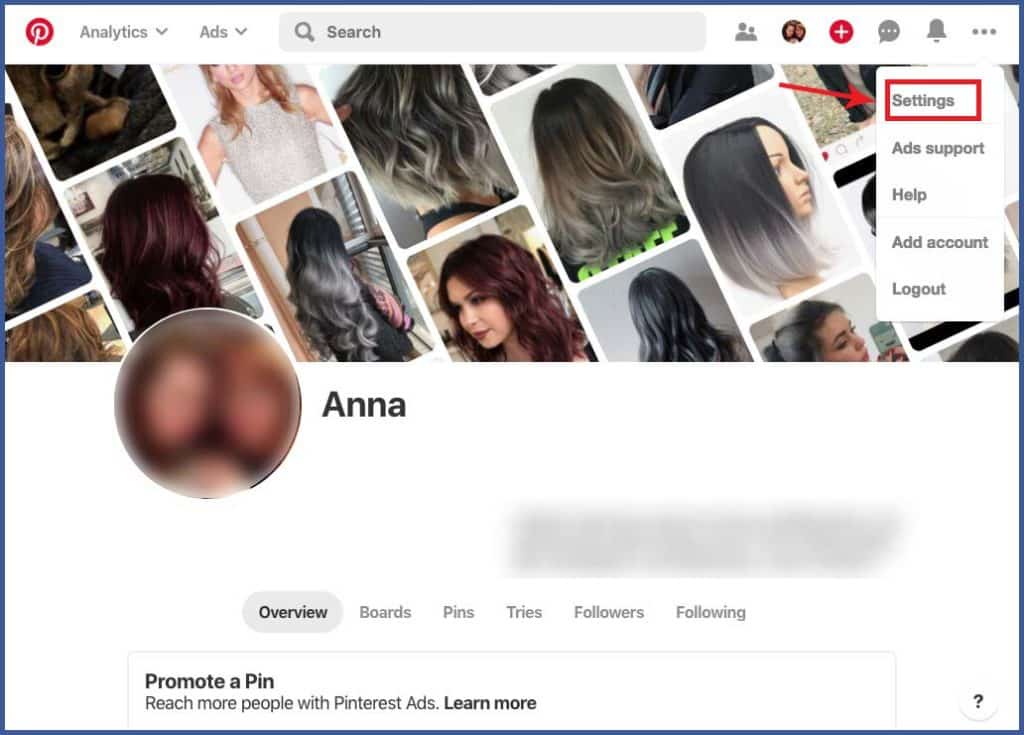 Step 4: From the menu on the left, select "Claim" and enter your website URL.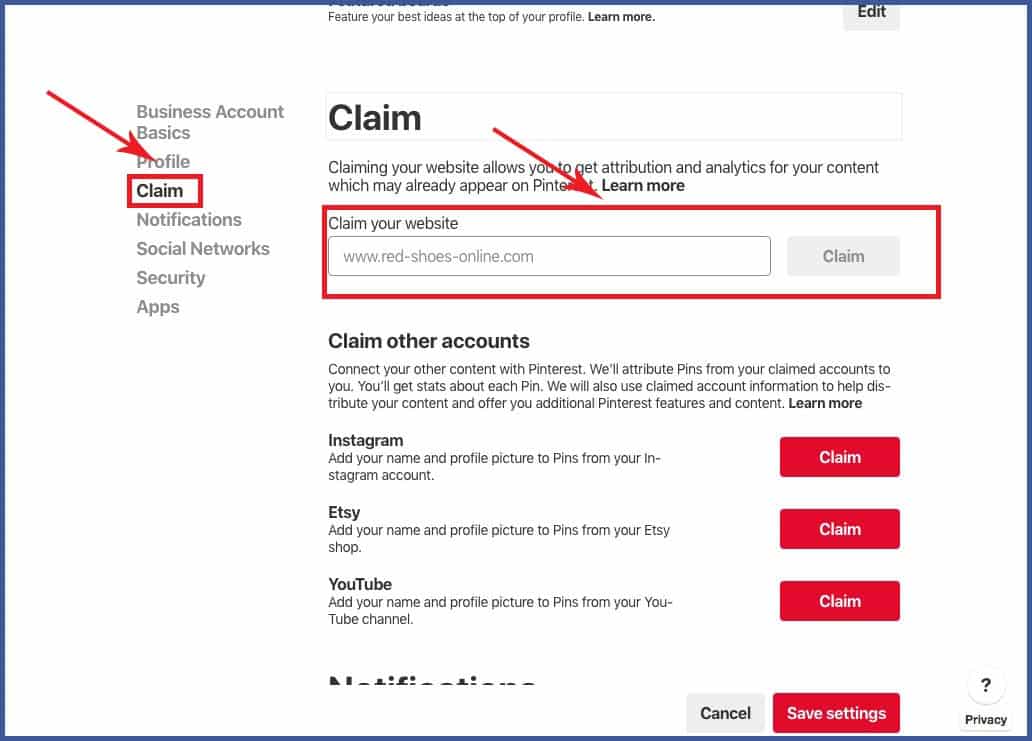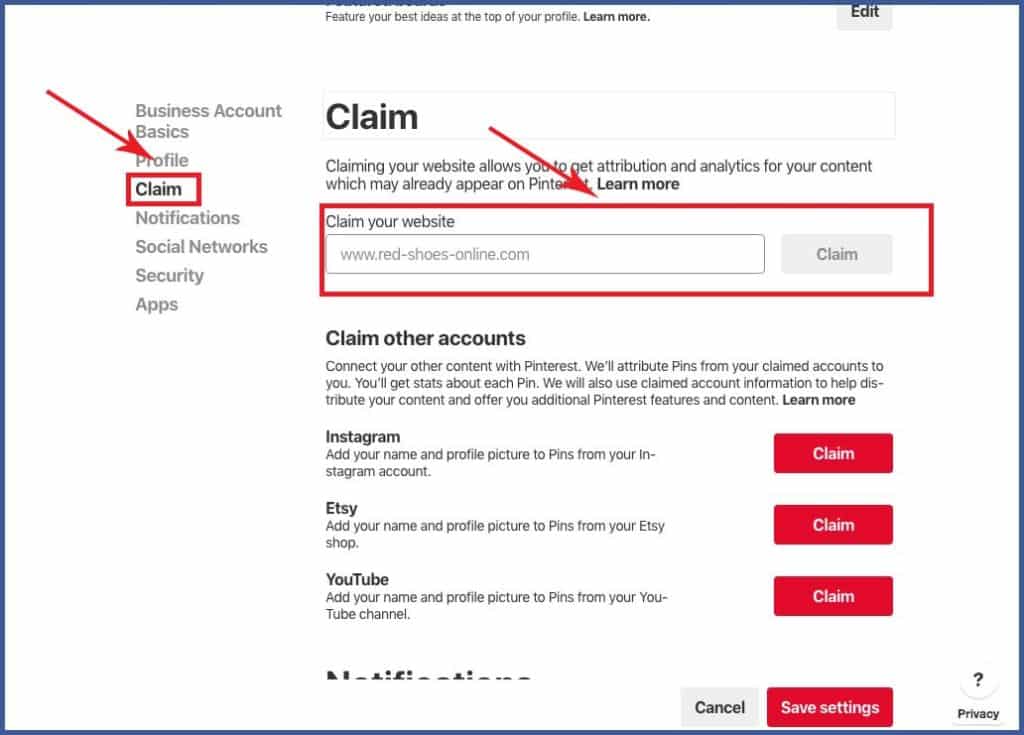 Step 5: You will be prompted to choose a claim option. For this example, claim your website.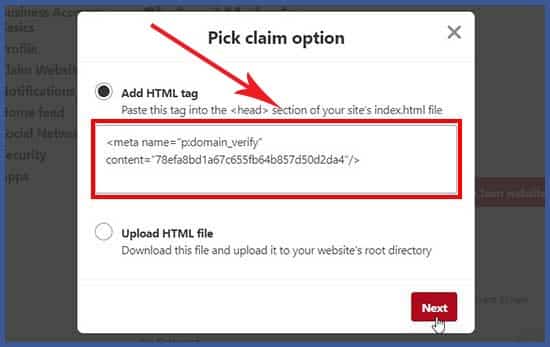 Step 6: Add the HTML tag Pinterest gives you to your website's backend script area by copying and pasting it. This process will vary, depending on what site you used to build your website.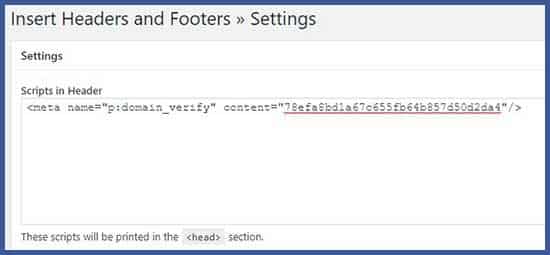 Step 7: Go back to your Pinterest page and click "Next" in the pop-up. Another pop-up will appear, prompting you to "Submit" your request for review.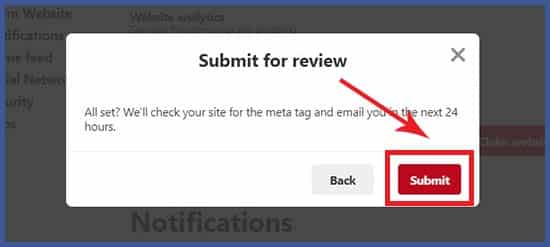 What Are the Benefits?
According to Tehmina Zaman in an article about Pinterest verification, when you've verified your website, you will
Get more engagement with your Pinterest content because users will see that you're authentic.
Drive traffic to your website because your Pinterest followers can easily navigate to your website.
Boost your online visibility and SEO because you will be considered more of a prominent name for your type of content by search engines.
Have better branding for your social media identity.
Verification is important in maintaining a successful image for your brand on social media. In addition to getting verified on Pinterest, you should also verify your identity on Instagram and Facebook.