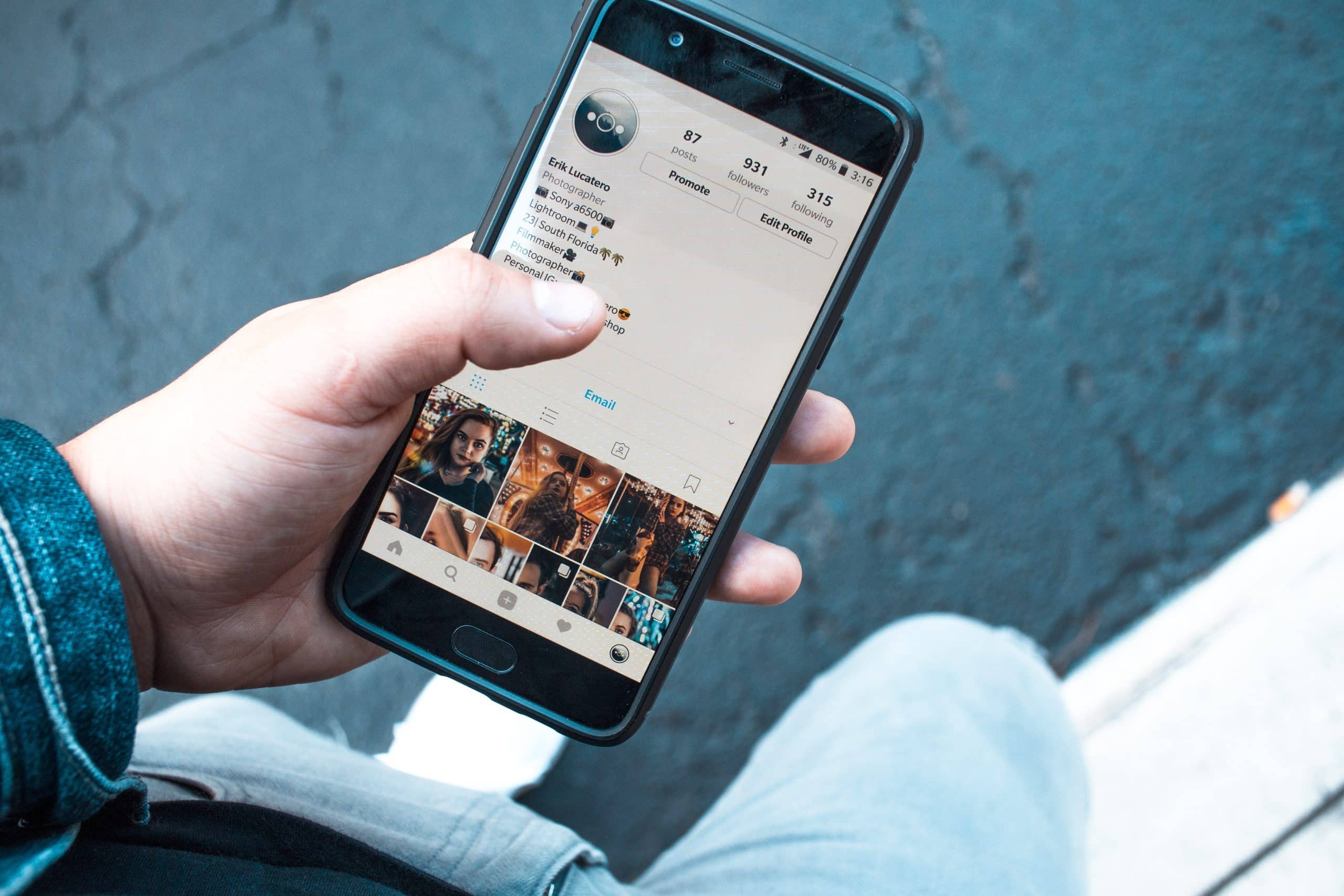 The time businesses and influencers everywhere have been waiting for has finally arrived! Mashable recently reported that Instagram is now allowing users to request the blue verification badge.
Instagram's blue verification check mark, previously only available to public figures with large followings, appears next to the approved user's profile, indicating that the profile is authentic. Instagram created the verification badge to differentiate copycat accounts from the authentic accounts by public figures, celebrities, famous brands, and other household names.
Until now, it was unclear how to attain such a badge of honor. It was especially frustrating for growing influencers and businesses who felt that they earned the right to be verified. According to Mashable, Instagram first tested the new verification accessibility in Australia back in July.
What is Instagram Verification?
Instagram Verification is a prestigious designation that signifies the authenticity and credibility of an account. It is a blue checkmark badge that appears next to the account's name, serving as a trusted symbol for users.
This verification badge is a powerful tool, enhancing user trust and distinguishing genuine accounts from impersonators. Moreover, the verification process involves a thorough review by Instagram to ensure that the account is notable and adheres to community guidelines.
Once obtained, this badge establishes a sense of legitimacy, fostering stronger connections and higher follower engagement.
How to Request Verification
To officially request verification, users can access the verification option in the settings tab of their Instagram profiles. When users select it, they will be prompted to submit a form, which requires uploading a photo of an ID card.
Step 1: Log into your account and navigate to your profile settings.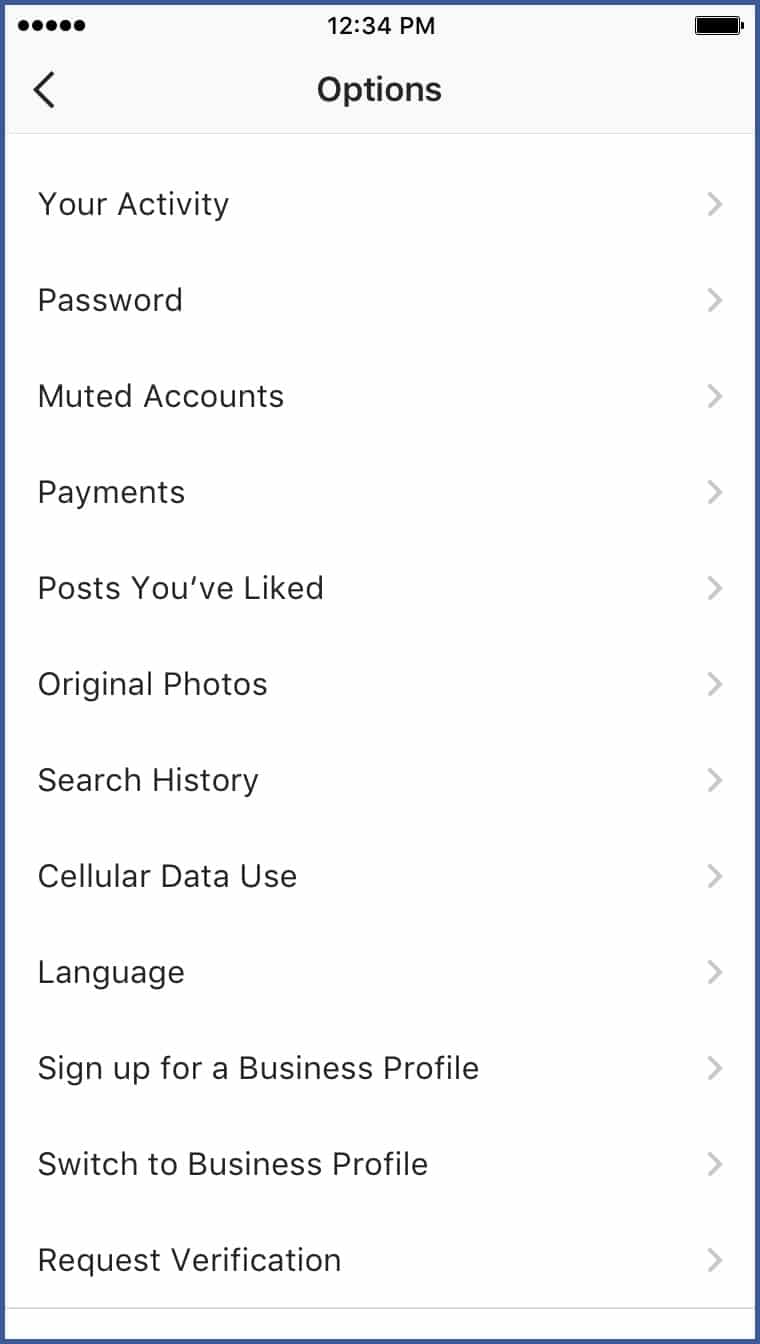 Step 2: Select "Request Verification."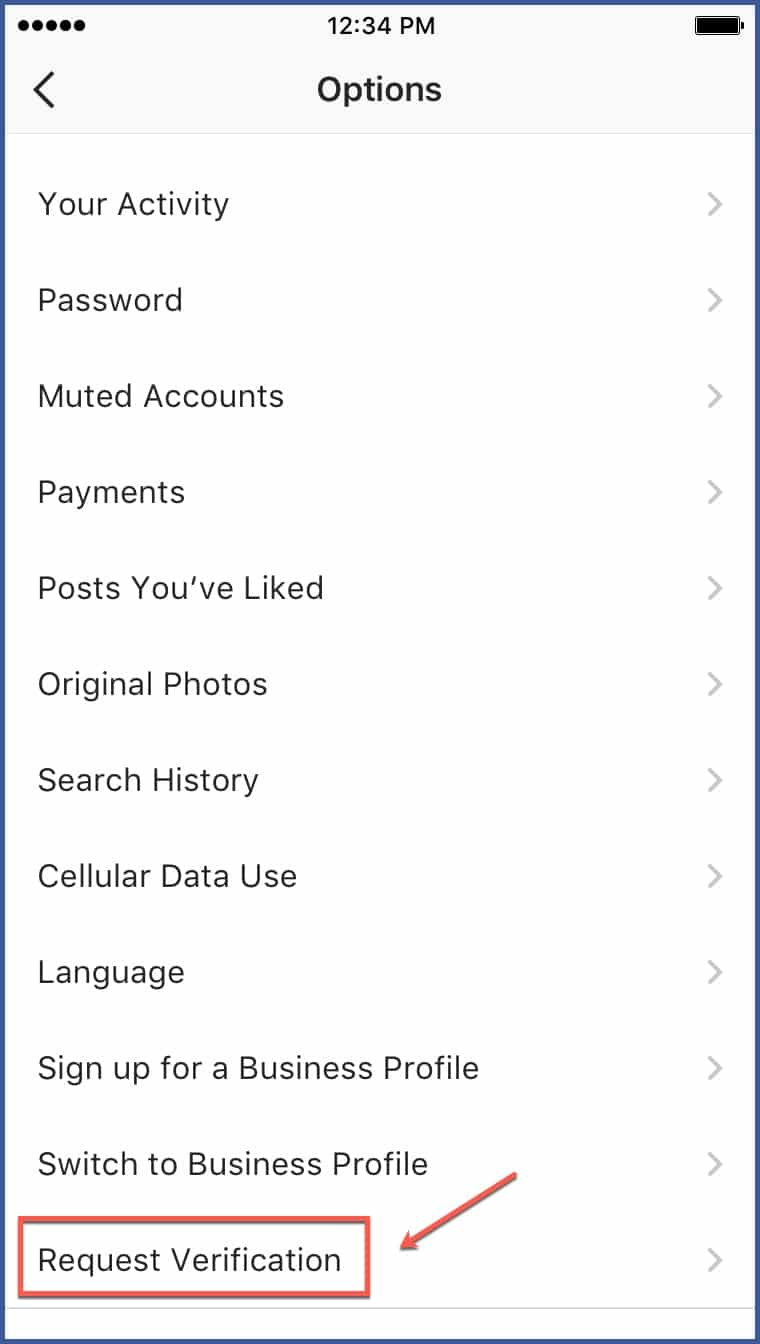 Step 3: In the specified fields, enter your full name and upload a photo of the appropriate form of ID.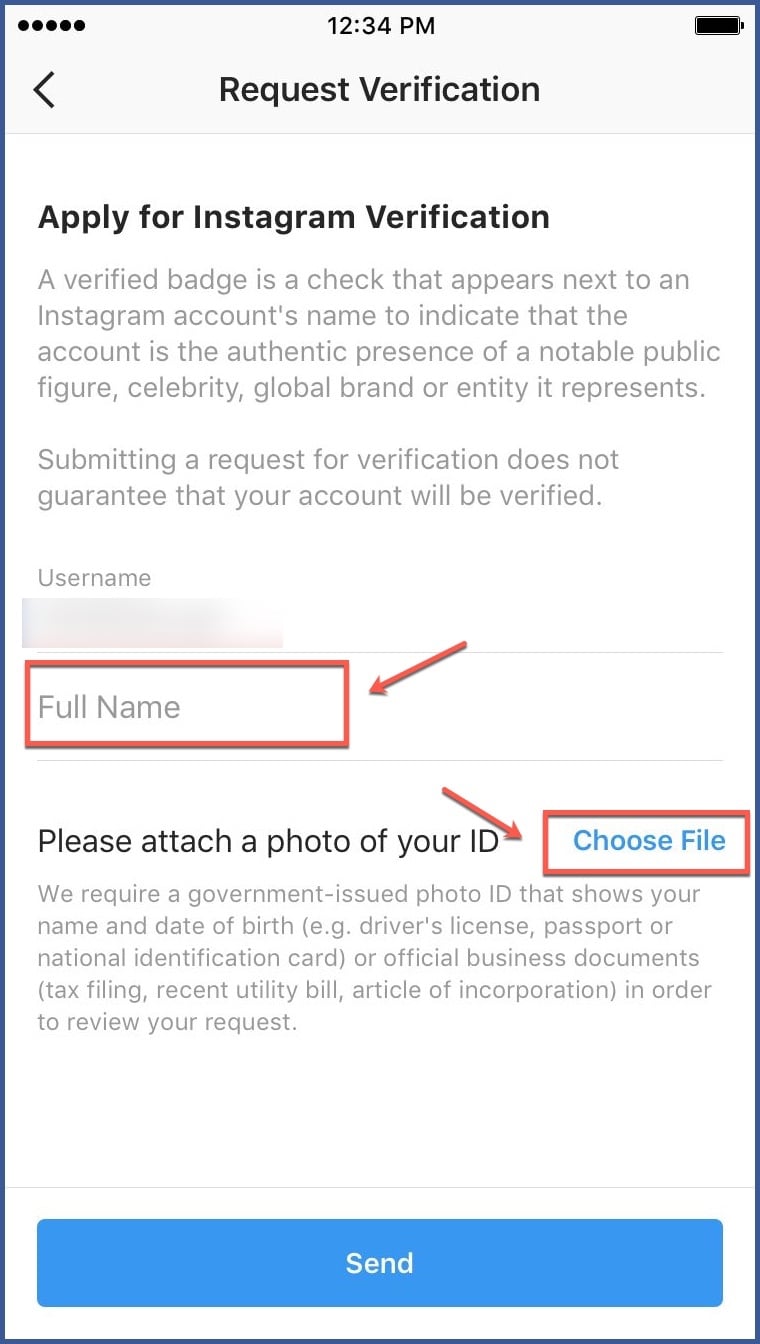 Step 4: Select "Send."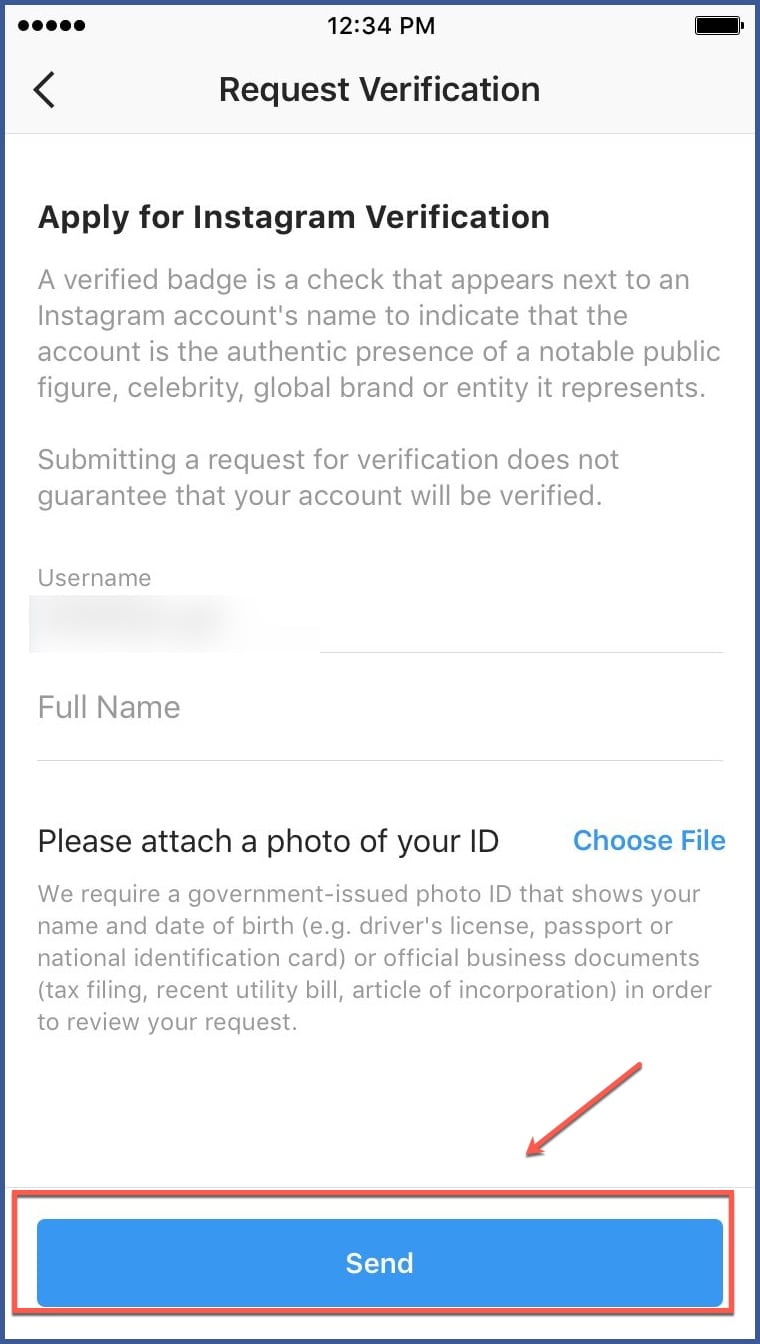 Once Instagram reviews the request, it will send a notification to the user about whether it approved or denied the request. Keep in mind that although Instagram is rolling out the verification process to everyone, it doesn't mean anyone can receive the coveted blue badge. Only well-known public figures, celebrities, and global brands and entities will be considered.
Although Instagram hasn't released details about the criteria it uses to determine whether a user receives verification, the number of followers is a major factor. Profiles with large followings will be taken the most seriously. Keep in mind the verification badge exists to prevent copycat accounts from claiming to be the authentic account of a public figure, celebrity, or famous brand.
In addition to the expansion of the verification badge, Instagram recently announced two other security features. One allows users to see information like date joined, country, past usernames, accounts with shared followers, and ads the account is running for all accounts with large audiences. The other provides support for third-party apps like Google Authenticator and DUO Mobile.
Why should you request Instagram Verification?
Requesting Instagram Verification holds significant advantages for individuals and businesses alike. The verification badge, a recognizable symbol of authenticity, establishes trust and credibility among users.
By attaining verification, your profile gains a distinctive edge, standing out in the crowded digital landscape. This credibility not only enhances your personal or brand image but also fosters increased user engagement and interaction.
Moreover, the verification process requires a comprehensive review, reflecting a commitment to maintaining a noteworthy and genuine online presence.
Ultimately, Instagram Verification is an opportunity to elevate your profile, amplify your impact, and solidify your position as a respected and authentic entity on the platform.
Tips for a Successful Verification Request
While the verification process is now more accessible, it remains competitive. 
To maximize your chances, polish your profile to a shine. Ensure your bio is concise and informative, capturing the essence of your identity. Share high-quality, original content that resonates with your audience.
Consistency is key; maintain a consistent visual theme and branding across your posts. Engagement matters; respond to comments and messages, showcasing your active involvement in the community.
Conclusion
In conclusion, Instagram's decision to open the doors for all users to request verification marks a significant stride towards inclusivity and empowerment. By extending the privilege of the blue checkmark to a wider audience, Instagram has democratized the realm of authenticity and credibility.
This move not only reflects the platform's commitment to user engagement but also emphasizes the value it places on fostering a diverse and genuine online community.
As individuals and businesses embark on the journey to attain verification, they step into a new era where trust, recognition, and meaningful connections flourish.
Whether you're a budding influencer, a local business, or an established brand, the opportunity to request verification beckons as a testament to the impact you've made and the promise of a more authentic digital realm.
It's a great day to be an influencer!
FAQs
Who can request verification on Instagram?
The new update allows all users to request verification, whether you're an individual, a content creator, a local business, or a brand. This inclusivity aims to provide equal opportunities for various types of accounts to establish authenticity.
What documentation or information is required when submitting a verification request on Instagram?
While the requirements may vary, Instagram generally asks for official identification documents, articles, or press mentions highlighting your notable presence. These pieces of evidence strengthen your case for verification.
How long does it take to get verified on Instagram?
The length of time it takes to get verified on Instagram can vary. Some users have reported getting verified within a few days, while others have waited weeks or even months. It's essential to be patient and to continue to meet the criteria for verification while you wait.
Why my request for verification is denied?
Verification requests may be denied if the account lacks authenticity, has incomplete information, or fails to meet the platform's community guidelines. Inaccurate documentation or an inability to demonstrate notable presence can also lead to denials.
What are the benefits of being verified on Instagram?
There are several benefits to being verified on Instagram. Here are a few of the most notable:
Credibility and Trustworthiness:

 The blue verification badge symbolizes authenticity, indicating to users that your account is legitimate and trustworthy. It distinguishes your profile from impersonators and fake accounts, instilling confidence in your followers and potential collaborators.

Increased Visibility:

 Verified accounts are more likely to appear in search results and suggested accounts, boosting your discoverability. This heightened visibility exposes your content to a wider audience, making it easier for users to find and engage with your posts.

Enhanced Brand Recognition:

 The verification badge reinforces your professional identity and brand image for businesses and brands. It helps build brand recognition and establishes your authority within your industry or niche.

Improved Engagement:

 Verified accounts often experience higher levels of engagement. Users are more likely to engage with content from verified accounts, as they perceive them to be credible and of higher quality.

Access to Special Features:

 Verification can grant you access to exclusive features and tools unavailable to unverified users. These features might include advanced analytics, direct contact options, and insights into audience demographics.