If you use sponsored Instagram posts, you may have noticed a slight tweak to the call-to-action bar.
Typically, the CTA bar on any sponsored post is blue by default. However, earlier this week, shortly after the rollout of Shopping on Instagram to thousands of sellers, Instagram rolled out CTA bars that automatically change into colors that complement those in the sponsored post.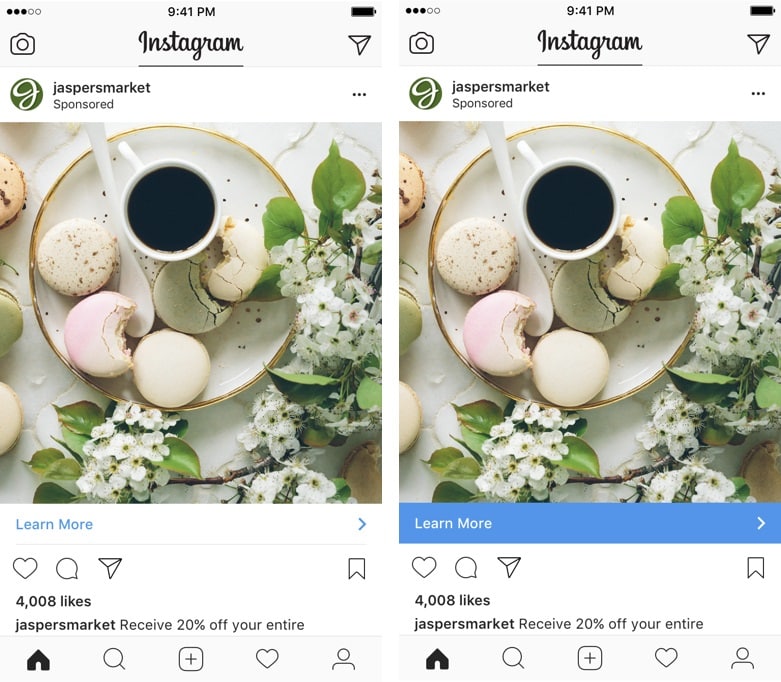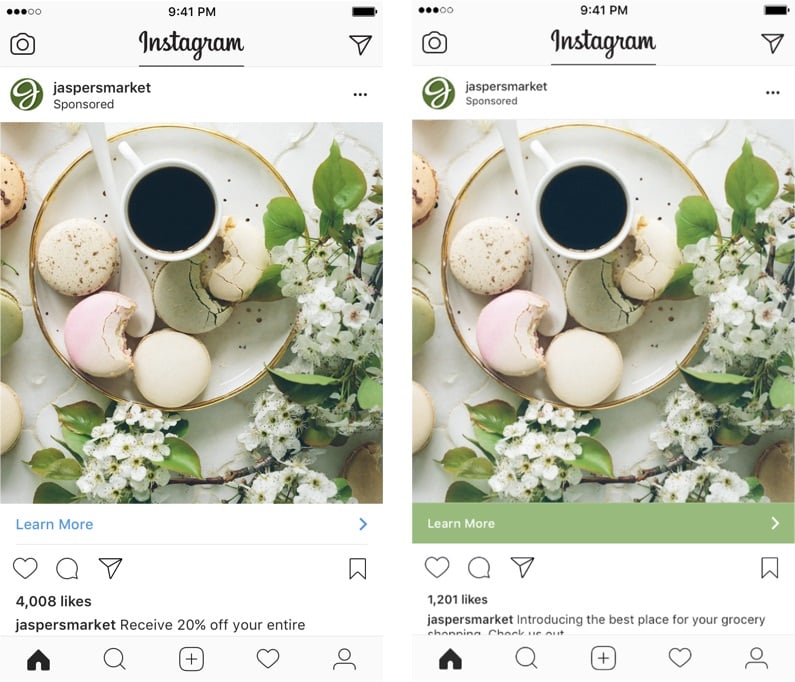 What This Means for Advertisers
Now advertisers' sponsored posts will have a more accomplished look because the new CTA button takes a dominant color from images featured in the post to generate a complementing color. This means sponsored posts will no longer appear disjointed or visually unnatural. Everything will flow better, creating a more sophisticated experience.
With this new capability in mind, advertisers, when designing sponsored posts, should make sure that the color they want the CTA button to be is predominant in their posts' photo. If, for instance, Coca-Cola wants the CTA to match its signature red color, the predominant color in the featured photo should be easily identified as red.
Comments
comments