Are you tired of using the default Instagram fonts?
You can explore Instagram fonts to add a unique touch to your captions, stories, and bio. If you run a brand, different font styles can add creativity to your posts and catch customers' attention.
This blog post will cover everything you need to know about Instagram fonts. We will explore the best Instagram fonts, show you how to use an Instagram font generator and provide other relevant information.
The Best Instagram Fonts
You can use several cool fonts on Instagram. Here are the best options:
1. Playlist Script
Playlist Script is suitable for users needing an endearing handwritten font style. Thanks to its informal and modern style, you can use it for titles or in parts of your post that you want viewers to focus on. Also, the Playlist Script stroke's thickness makes it readable and a great choice for posting quotes.
2. Northwell
Are you a fan of dried brush texture font? Northwell is what you need. Northwell font has fresh and genuine elements, making it excellent for ads, thumbnails, and branding.
3. Monerd
If you are a fan of uppercase fonts, you should try Monerd. You will love its fit, lengthy, and bold characters. Several famous lifestyle brands use the Monerd font because of its elegance. Also, its high readability means you can use it for any Instagram post.
4. Open Sans
The Open Sans is a versatile and clear font. Many brands use it on social media for its fit, curved, formal, and readable characters.

5. Emerland
If you're a fan of a font with heavy strokes and traditional appeal, Emerland is a great option. It's an excellent choice for title texts.
6. Didot
Do you want a strong contrast font with high readability? You can use Didot. This font has bolded vertical strokes that make it appealing for brands. It also has an elegant and polished style that is perfect for Instagram posts.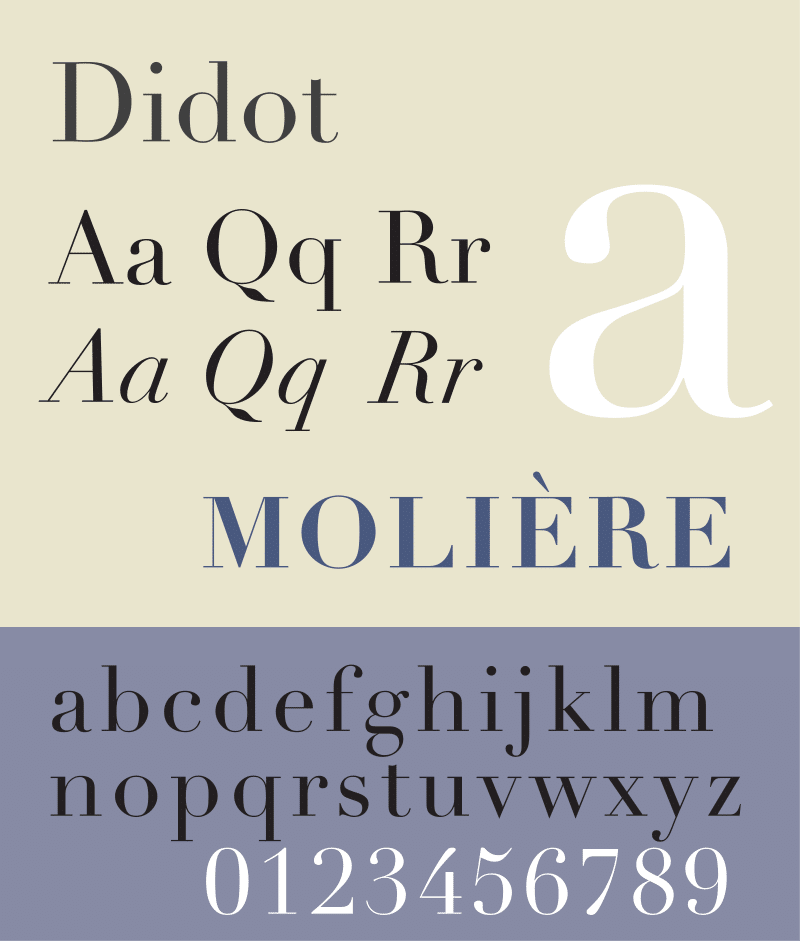 7. Etapi Sans
Etapi Sans can be a good choice for Instagram posts. It's a clean and modern font that works well for a wide range of content. However, the key is to use it to complement your overall aesthetic and the message you want to convey.
What Is an Instagram Fonts Generator?
An Instagram font generator is a tool that lets you create unique and eye-catching text styles for your Instagram posts, stories, captions, and bio. It allows you to go beyond the standard fonts available on the platform and choose from various creative and customized text options. Instagram font generators give you the flexibility to match your text with your desired aesthetic.
How to use an Instagram font generator
Using an Instagram font generator is a fun and easy way to add a personalized touch to your profile and make your posts stand out. Here's how to use this tool to change your Instagram fonts:
Choose an Instagram font generator website.

Look for a text box and type your text.

Choose a font and generate.

Copy and paste the text to your Instagram.
Tips on How To Use Instagram Fonts
You can get more engagement on your Instagram posts by using fonts correctly. Here are some tips on how to use Instagram fonts:
Consistency is key: Stick to a couple of fonts that match your overall brand or personal style. Using too many fonts can make your profile look cluttered.
Legibility matters: While creative fonts can be fun, make sure your text remains easy to read. Avoid overly fancy or ornate fonts that may confuse your audience.
Font size: Use appropriate font sizes. Larger fonts for captions or important information and smaller fonts for less critical text to maintain a clean and organized look.
Text emphasis: Use different fonts to emphasize specific words or phrases in captions. This can help draw attention to important points or create a focal point.
Text color: Consider the contrast between your font color and the background. Ensure your text is easily visible, especially on stories where the background may change.
Final Thoughts
Fonts offer a creative and eye-catching way to make your Instagram posts more appealing. You can add a personal touch to your posts by leveraging these creative text styles. But remember, Instagram fonts should complement your message rather than overshadow it.
Do you run a business on Instagram? Get more visibility with the leading Instagram advertising agency.
Frequently Asked Questions on Instagram Fonts
Where can I find fancy Instagram fonts?
If you want to use fancy fonts on Instagram, you can use different font generators on the web. 
Can I also use a different font style from the font generator for my Instagram bio?
You can use the fonts by copying and pasting the font to your Instagram bio from the font generator.
What is the difference between textual characters and Unicode symbols?
Textual characters are language components, just like letters and numbers. On the other hand, Unicode symbols are a wide range of characters, including emojis and special symbols.
Related Articles