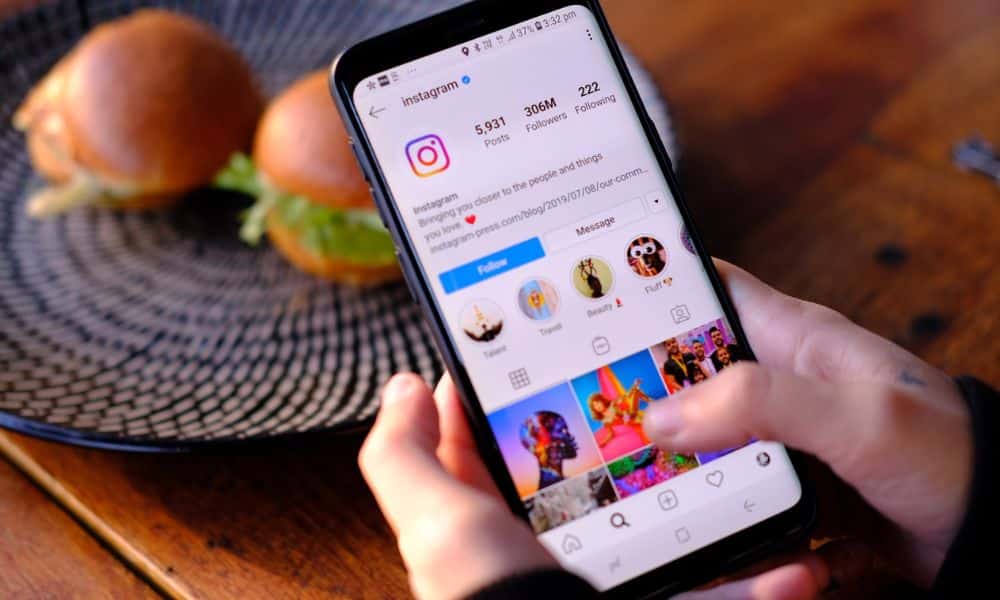 Do you want to know the perfect Instagram Story dimensions for your content?
As Instagram enthusiasts, we understand how important it is to create eye-catching Instagram Stories that fit seamlessly. However, this can be puzzling for beginners and even some experienced Instagrammers.
This article will cover everything you need to know about Instagram Story dimensions.
What Are the Best Instagram Story Dimensions?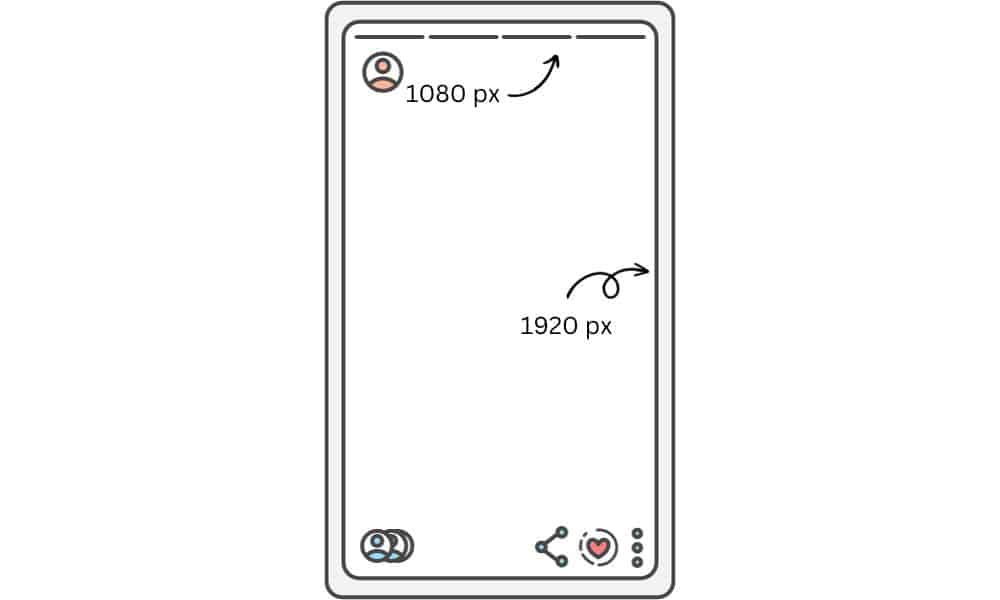 The best Instagram Story dimensions are 1080 by 1920 pixels with a 9:16 aspect ratio. Keeping your content within these dimensions ensures it looks its best on the platform. Here is a breakdown of the right dimensions for your Instagram Story:
1080 pixels by 1920 pixels: This is the standard resolution for Instagram Stories. Keep your images and videos at this size to ensure high-quality visuals.
Aspect ratio 9:16: Instagram stories are vertical, so an aspect ratio of 9:16 works perfectly. This format fits the screen of most smartphones and provides a full-screen experience.
Video length: Instagram stories can be up to 15 seconds long for a single clip. However, you can create longer stories by stringing multiple 15-second clips together.
File type: The right file type for Instagram stories is JPEG for images and MP4 for videos. Using these formats ensures your content looks great while keeping file sizes manageable.
File size: Your Instagram Story pictures should be less than 30 MB, while your Instagram story video should be less than 4 GB.
Text and graphics placement: Keep important text and graphics within the safe zone, as Instagram may crop content slightly on different devices. This zone is roughly the center 1080×1920 pixels of your story.
Read more: Ideas for Instagram Stories.
Why Are Dimensions Important?
Instagram dimensions are important for the following reasons:
Visual quality: Using the correct dimensions (1080×1920 pixels) maintains the highest visual quality for your images and videos. This ensures your Stories look crisp and professional.
Full-screen experience: The 9:16 aspect ratio fills the entire screen on most smartphones, creating an immersive viewing experience that captures the viewer's attention.
Prevent cropping: Sticking to these dimensions prevents Instagram from cropping or cutting off parts of your content. This ensures that your entire message is visible to your audience.
Consistency: Using the right dimensions across all your stories maintains a consistent and cohesive look for your brand or personal profile, reinforcing your visual identity.
Professionalism: Properly formatted stories demonstrate commitment to quality and professionalism in your social media marketing efforts.
Engagement: When your stories look good and fit the screen correctly, they become more engaging and likely to capture the interest of your audience
User experience: Adhering to the right dimensions improves user experience. Viewers will be able to consume your content without distractions or issues.
Design Tips for Instagram Stories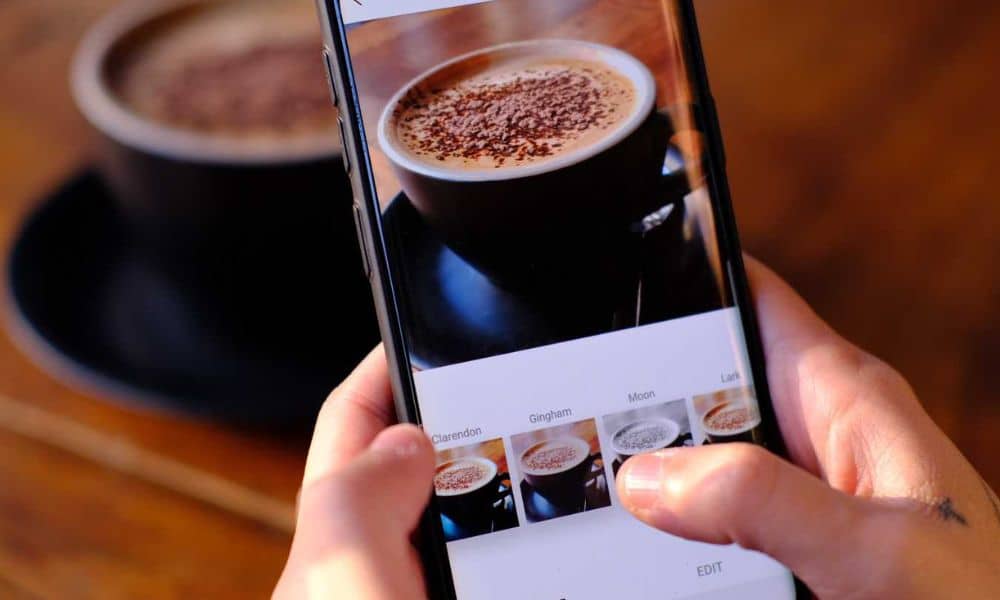 Here are some design tips you can apply to your Instagram Stories:
Maintain consistent branding: 

Use your brand's colors, fonts, and logo to have a more cohesive and recognizable look on your content. Doing so will help you reinforce your brand identity.

Utilize templates and layouts:

U

se Instagram's built-in templates to create visually appealing layouts that give your stories structure and appeal. You can also get free templates for your Instagram Stories online.

Optimize for mobile viewing: Your content must be readable on smaller screens since

 Instagram is usually accessed on mobile devices. You should prioritize clear fonts and visuals.

Incorporate high-quality images:

U

se high-resolution images and videos to maintain a professional look on your content. Blurry or pixelated visuals can make your content lose its appeal.

Add text and captions effectively.

Incorporating concise and impactful text can also help convey your message better. Use catchy fonts and colors to make it even more attention-getting.

Include interactive elements: 

You should engage your audience using stickers like polls, questions, quizzes, and countdowns. 

Mix media formats for variety:

 Incorporating a mix of elements and storytelling techniques is key to creating great Instagram stories. Combining photos, videos, boomerangs, and GIFs will help keep your stories visually diverse and engaging. Likewise, different types of media help add excitement and intrigue to your content.
Final Thoughts on "Instagram Story Dimensions"
Understanding and applying the correct Instagram Story dimensions can make a world of difference in your content's impact and engagement. By following the 1080×1920 pixel resolution with a 9:16 aspect ratio, you'll ensure your stories look polished and professional while capturing your audience's attention.
Frequently Asked Questions
Are there any size restrictions for Instagram Story file sizes?
The maximum file size for Instagram story images is 30 MB, while the maximum for videos is 4 GB. 
Are there any tools or apps to help create Instagram story content?
Yes, there are various apps and tools available. You can use Adobe Spark, Canva, and Instagram's story creation tools to help you make captivating content.
Can I use multiple images in a single Instagram story frame?
Yes, you can use multiple images in a single Instagram story frame by creating a collage or using apps that will allow you to combine images into a single frame.
Related Articles
How to Resolve Instagram Shadowban
How to Use Instagram Line Break