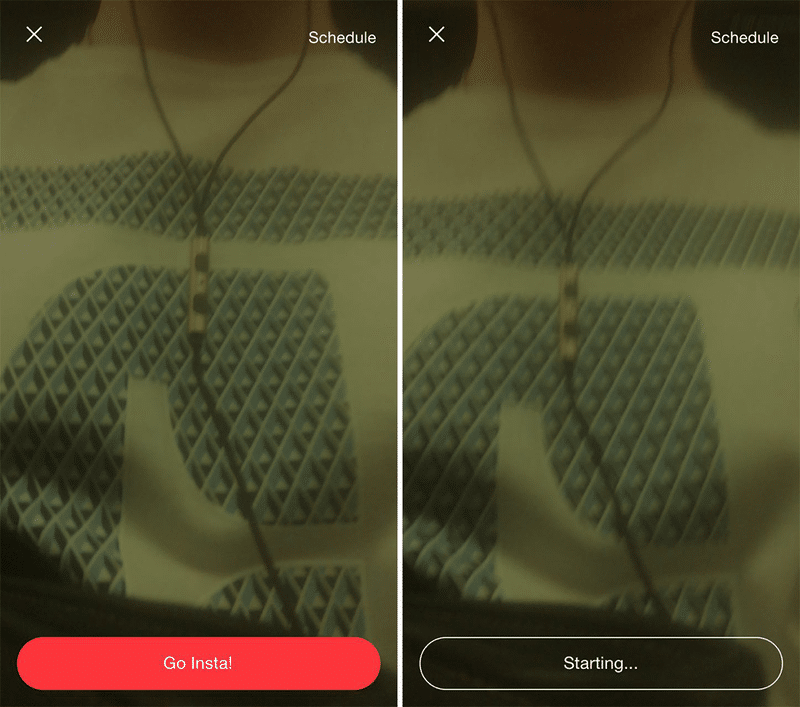 According to Financial Times, T Journal, and The Verge, Instagram is currently testing a live video feature on its app.
CEO Kevin Systrom says to an interview with Financial times "Live is really exciting for us. I think it can enhance what we're doing. If I'm trying to strengthen relationships with someone I love, them streaming video to me live would be an amazing way to be closer to them."
According to The Verge, Live Streams will appear highlighted in red on top of the app in the Stories carousel. It also stated that the live functionality in Instagram Stories is indicated by a bold "LIVE" banner. To go live, users can click the "Go Insta!" button.
As previously mentioned, Instagram Live video is currently in its testing stages—don't be alarmed if this feature hasn't rolled out to your app yet. Only a select few (read:lucky) people have this feature.
These past few months, Instagram has been aggressively updating Instagram Stories with new features, features such as Boomerang, links, and mentions, perhaps as a way to outperform its rival, Snapchat, and woo the hearts of Snapchat users and advertisers. Its integration of Live video comes to no surprise, what with its great success with its parent company, Facebook, whose Live video feature has garnered thousands of audiences.
Will these updates vanquish Snapchat once and for all? Only time will tell.
What do you think of Live videos in Instagram? Leave your comments below or share this story to friends.
Comments
comments