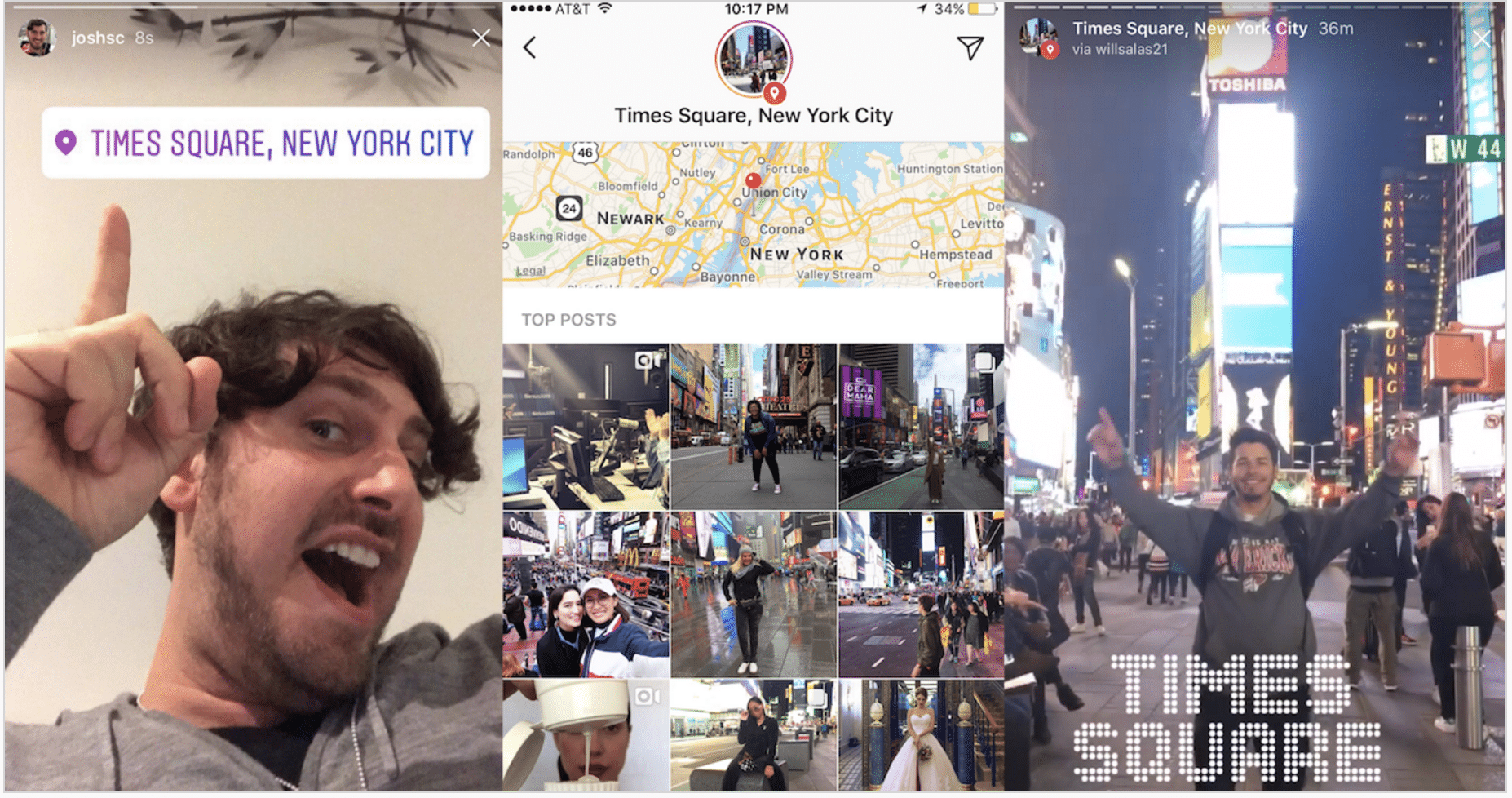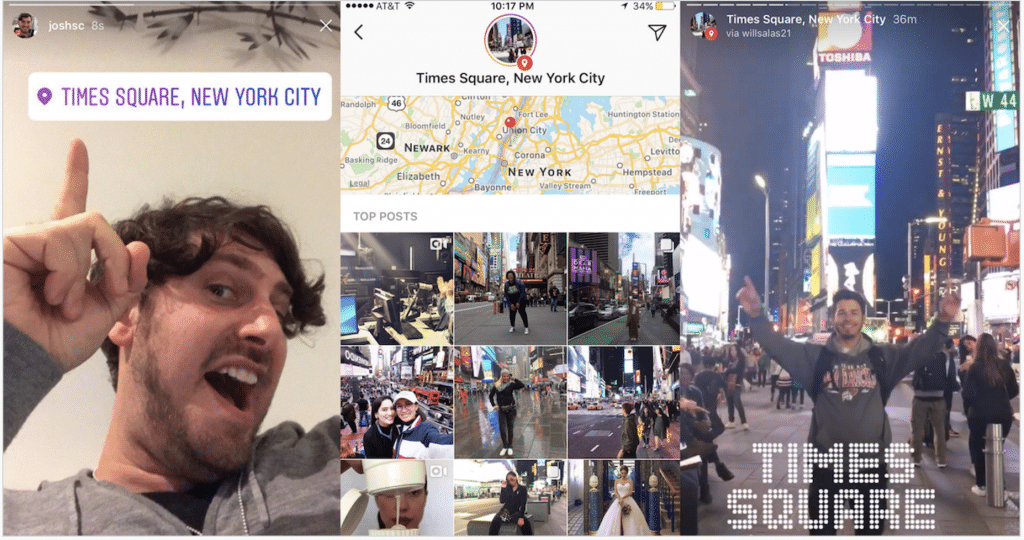 Photo courtesy of TechCrunchYesterday, TechCrunch discovered a new Instagram feature that it appropriately dubbed Location Stories, Stories which, when tagged with a geofilter, all appear within the Places page of the app.
Geofilters, stickers that you add to your Story to indicate your current location, have existed ever since the debut of Instagram Stories. Before this new update, however, these geofilters could not be tagged for curation. Meaning, they could not be curated and searched for anywhere in the discover feed. With Location Stories, however, Stories can be curated according to location.
When you click on a geofilter from someone's Location Story, that geofilter will direct you to Instagram's Places page, which contains a collection of other users' posts tagged with the same location. From there, you can watch a long reel of Stories from strangers who have visited and tagged the place you are in.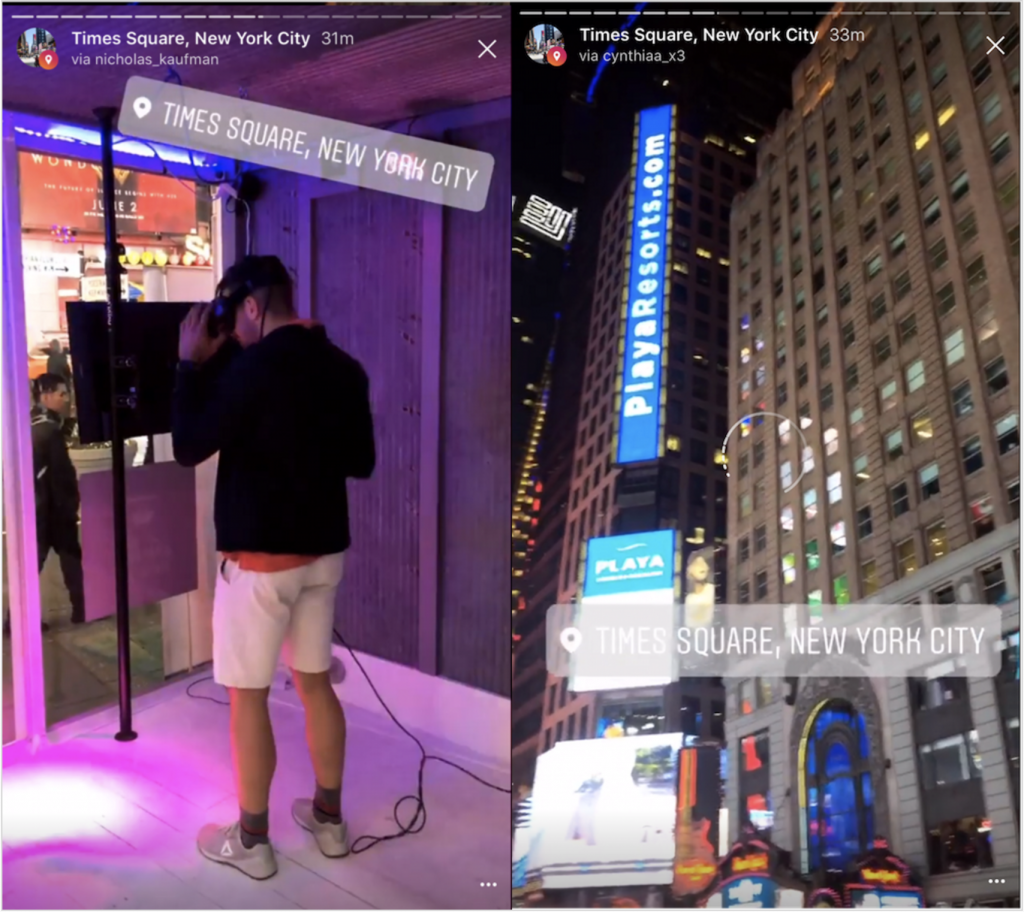 Although Location Stories is clearly a feature that Instagram is testing, Instagram's VP of Product, Kevin Weil, neither confirmed nor denied the claims made by TechCrunch's Josh Constine during an interview at TechCrunch Dispute in New York. When asked whether tagged geofilters will have their own Stories, Weil, although trying to dodge the question, hinted at the possibility: "There's a lot more that we'll be able to do as we have things like hashtags [and tagged geofilters] that actually allow us to organize more content."
Instagram's development of Location Stories is another step to differentiating itself from its competitor and inspiration, Snapchat, by combining its already existing curation features with Snapchat's Stories. Doing so allows Instagram to monetize what Snapchat has been struggling to monetize. Snapchat, due to the ephemeral nature of Stories and the difficulty of discovering brands and accounts, has struggled with attracting brands, businesses, and advertisers. However, Snapchat has recently taken strides to remedy that.
To add to its already existing sponsored lenses and geofilters, Snapchat added three more ad products, pushing heavily for advertising through filters and lenses. Given Instagram's penchant for imitating its rival, it's likely that Instagram will also expand from Stories ads to filter ads. Location Stories seems like a critical part of that expansion.
How Location Stories Can Promote Your Local Business
If Instagram decides to monetize Location Stories, it will likely look and function similarly to the hashtag feature in Stories Instagram is currently rolling out. Brands will be able to purchase tagged geofilters, featuring their brand name, logo, and location. When Instagrammers click on the filter, they will either be redirected to the Places pages or to the brand's Instagram page. From either of those pages, Instagrammers can view the business location, get directions, and get familiarized with the brand through the UGC content people posted in Places and the content posted on the brand's page.
Although Instagram is currently testing an unpaid version of Location Stories, given Instagram's long history of monetization of its app's features, it's highly likely that Instagram will soon roll out a paid version of Location Stories. If you're still skeptical, refer to Instagram Stories, which Instagram monetized shortly after release.