If you want to track which web pages your customers are visiting using the Facebook Pixel, look no further. The Facebook Pixel has been integral to the success of plenty of marketing tactics, ask any Fb advertising agency. Installing the Facebook Pixel to Shopify requires only three steps. Read below to learn how to install the Facebook Pixel to Shopify.
Step 1: Find Your Pixel ID
Your Pixel ID is the highlighted number indicated below. Copy only that number then paste it into the space shown in Step 2. If you don't know how to find your pixel code or if you haven't created one yet, read How To Create a Facebook Pixel.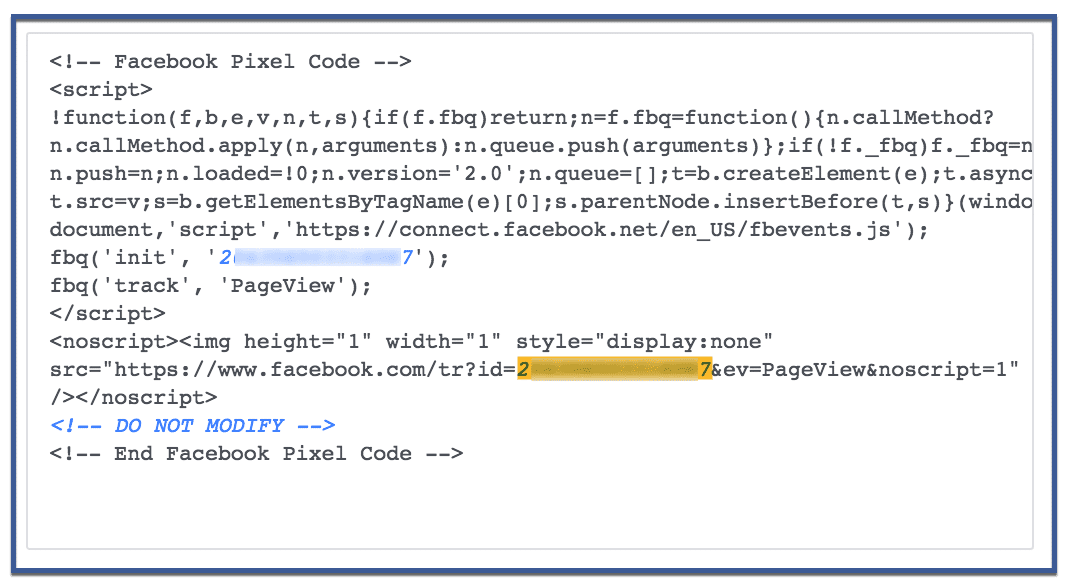 Step 2: Go to "Online Store"
Once logged in to Shopify, look to the left column. Under "Sales Channels," click "Online Store." Scroll down until you find "Facebook Pixel." Paste your Facebook Pixel ID on the space indicated below.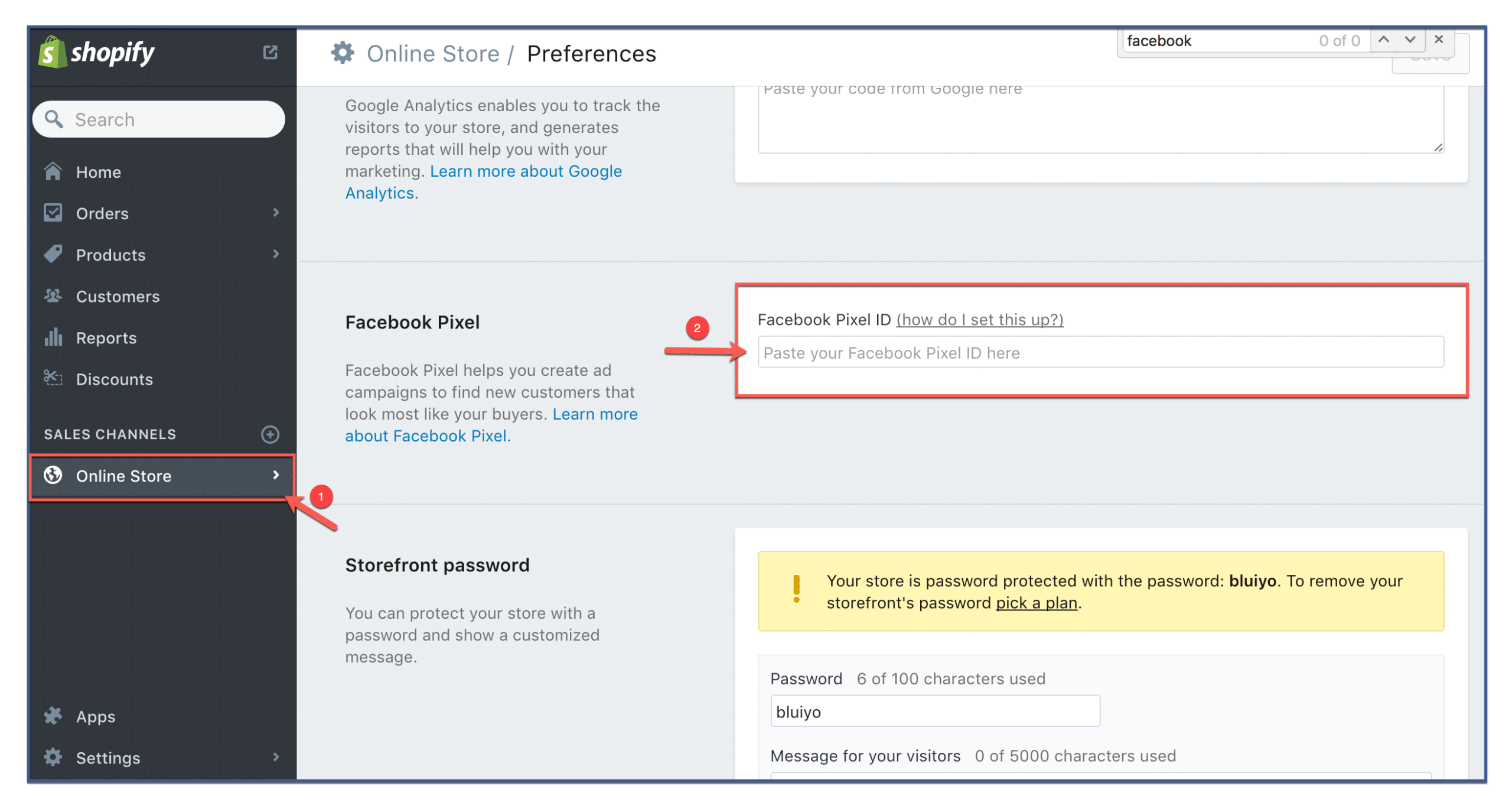 Step 3: You're done!
To save your pixel, click "Save" located on the upper right corner of the screen.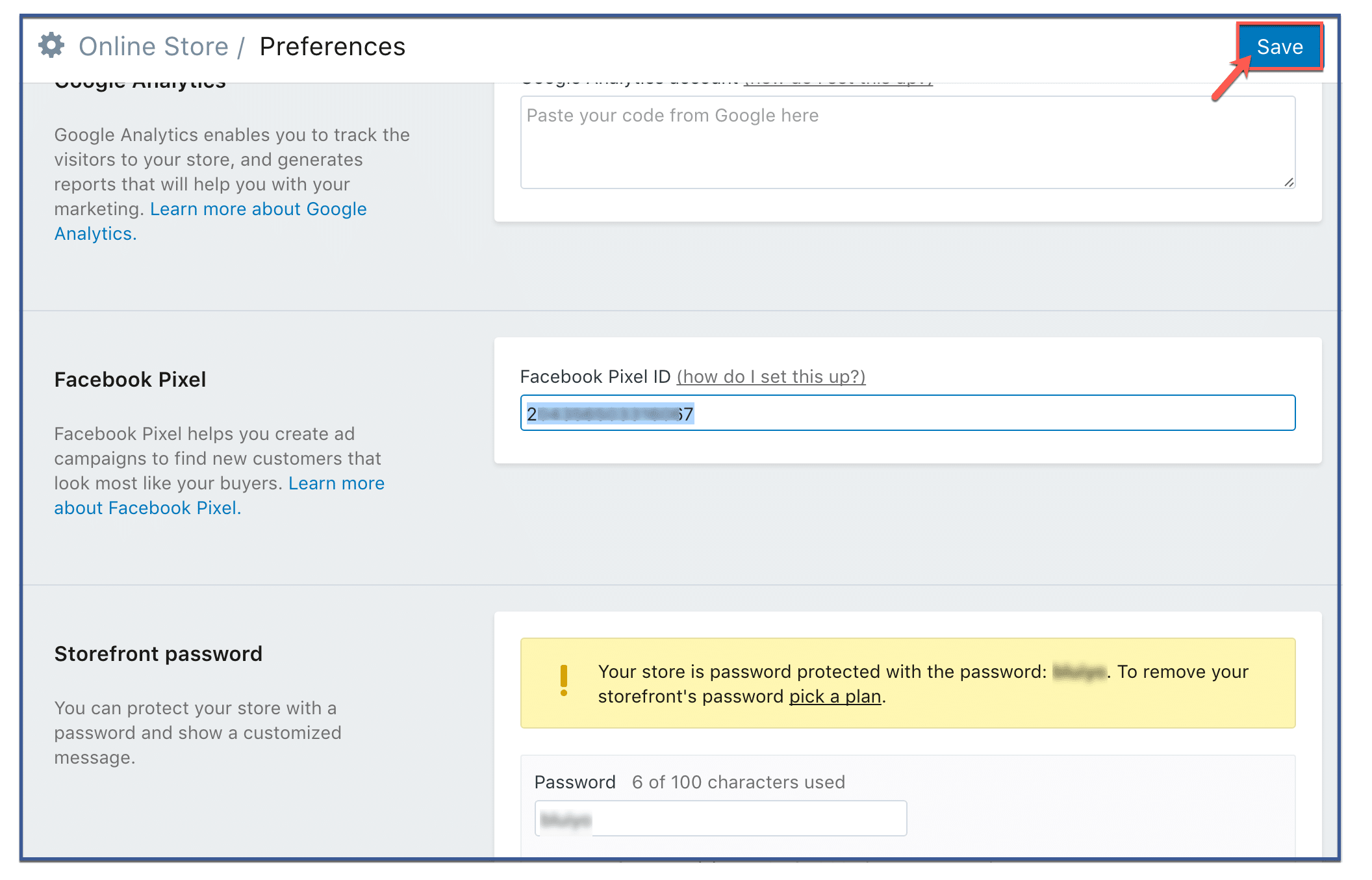 Comments
comments