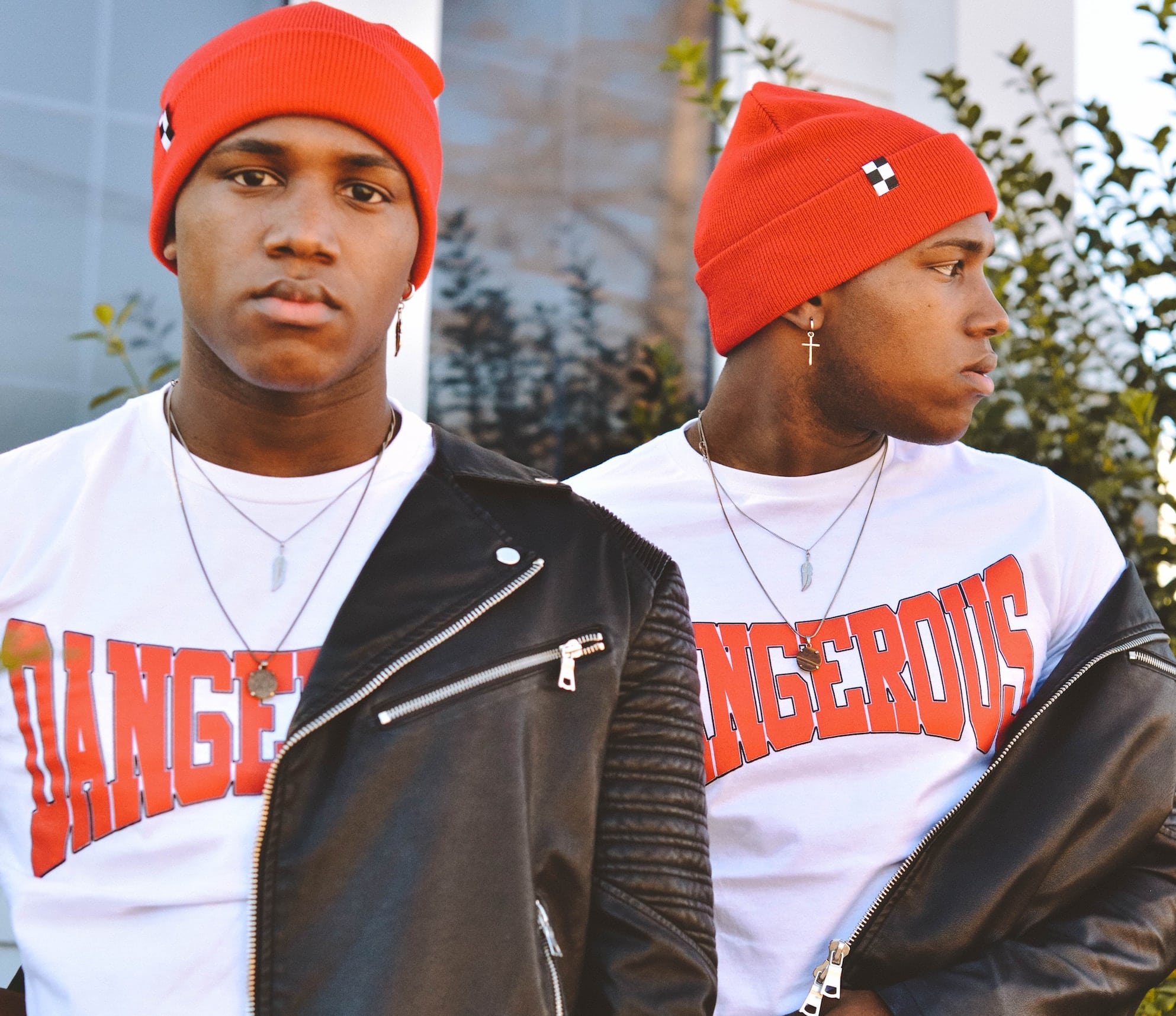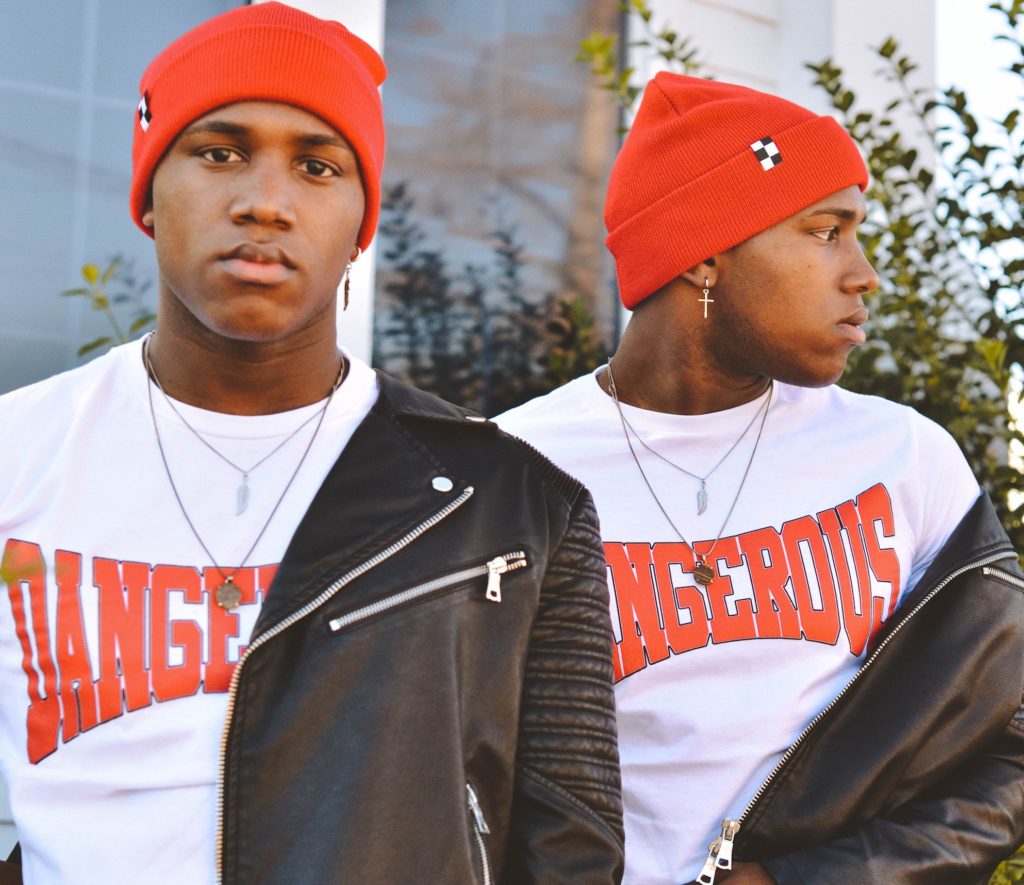 Just about everyone uses Instagram. Unfortunately, impersonators like to use the platform as well. Impersonators create fake accounts and steal information to make themselves look like someone else. It can happen to anyone: a business or brand, a public figure, or simply an average user. It's a sneaky and violating practice in which someone tries to steal your Instagram identity.
Are you a victim of an Instagram impersonator? Thankfully, Instagram has resources that help you report impersonating accounts. This article walks you through the process of reporting a case of Instagram impersonation.
How to Find Out if Someone Is Impersonating You?
If you don't know for sure that you're being impersonated, the easiest way to find out is to do a simple Google search. Enter your name, followed by "Instagram," in the search bar. If your name appears in the search results, click on the link. Are any of the photos yours? If so, you've got an impersonator on your hands.
You can search your name directly in Instagram's search as well. Friends may also alert you if they're getting follower requests from an account pretending to be you. If they do, ask them to send you the link to the fake account and then report it immediately.
How to Report an Imposter Account?
These are the steps to reporting an imposter account from a desktop computer.
Step 1: Navigate to the impersonator's Instagram profile. Search for the name the imposter profile uses or have your friends (if they spotted the account) send you the link.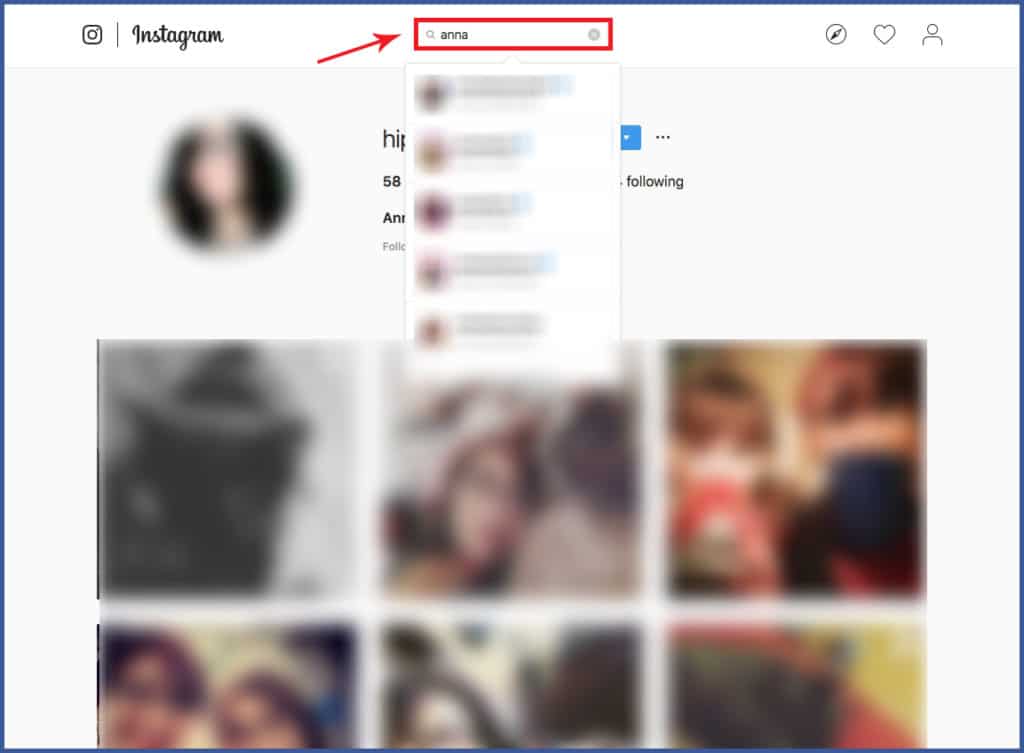 Step 2: Select the three-dot menu at the top right corner of the fake account's profile page.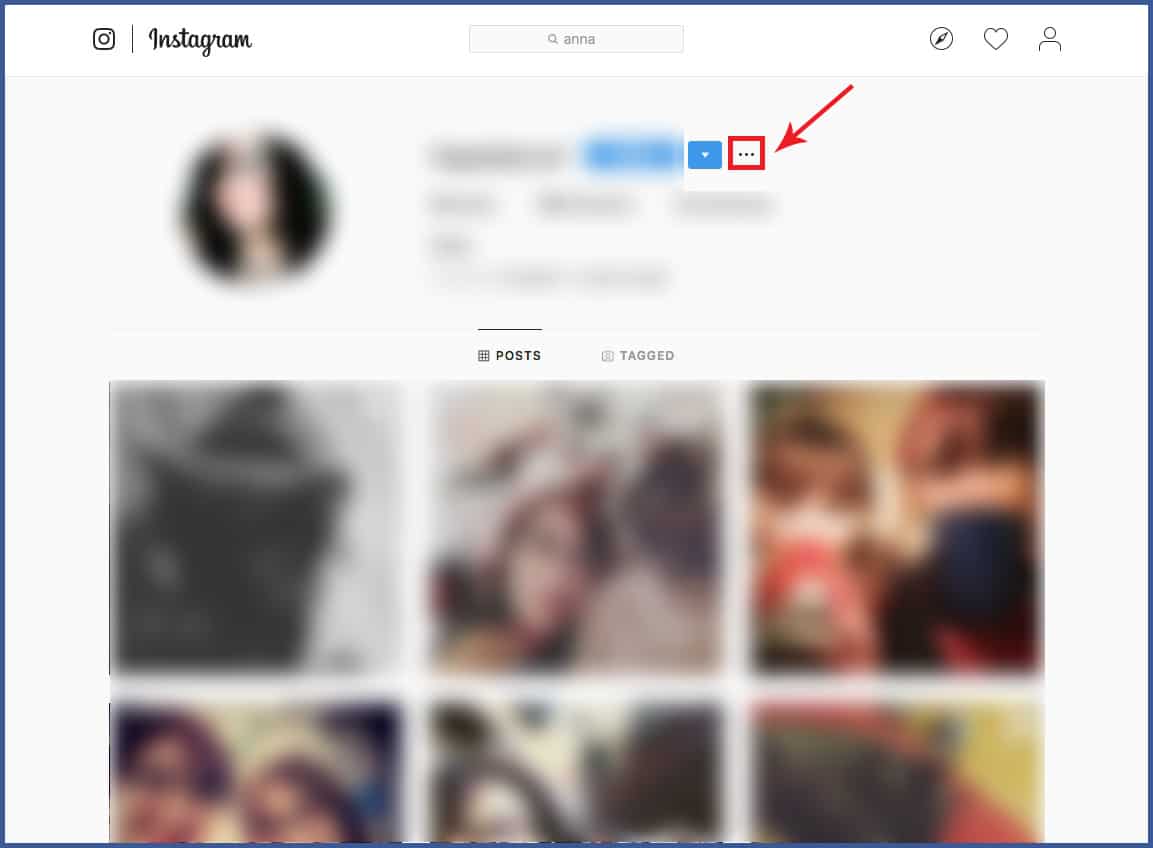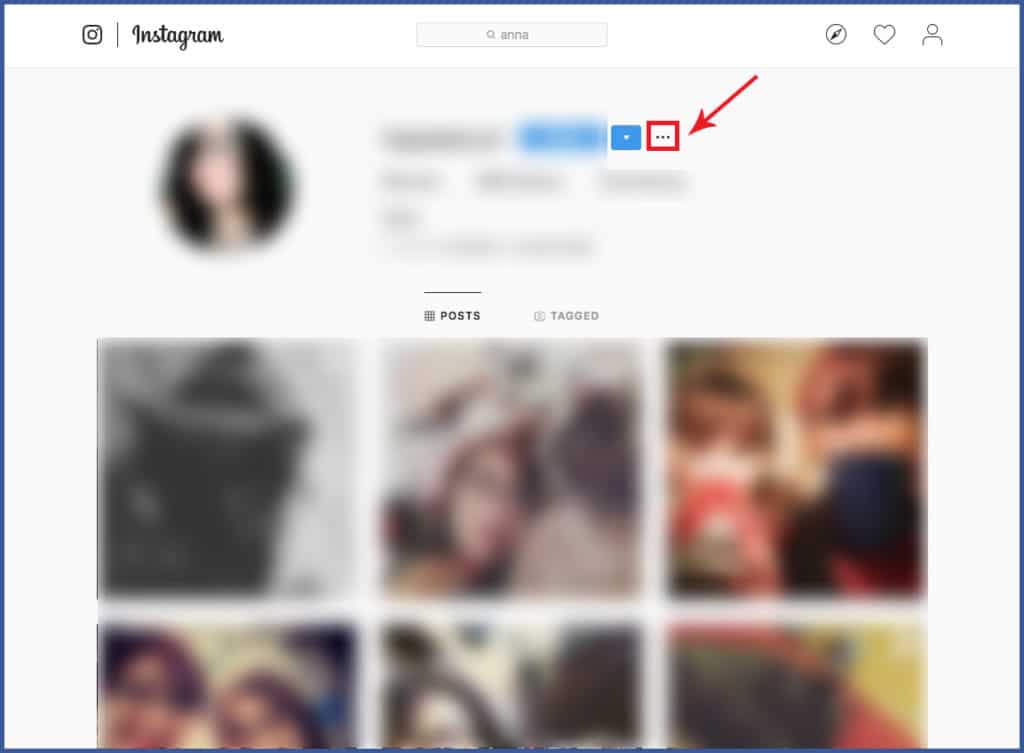 Step 3: Select "Report User" from the menu that appears.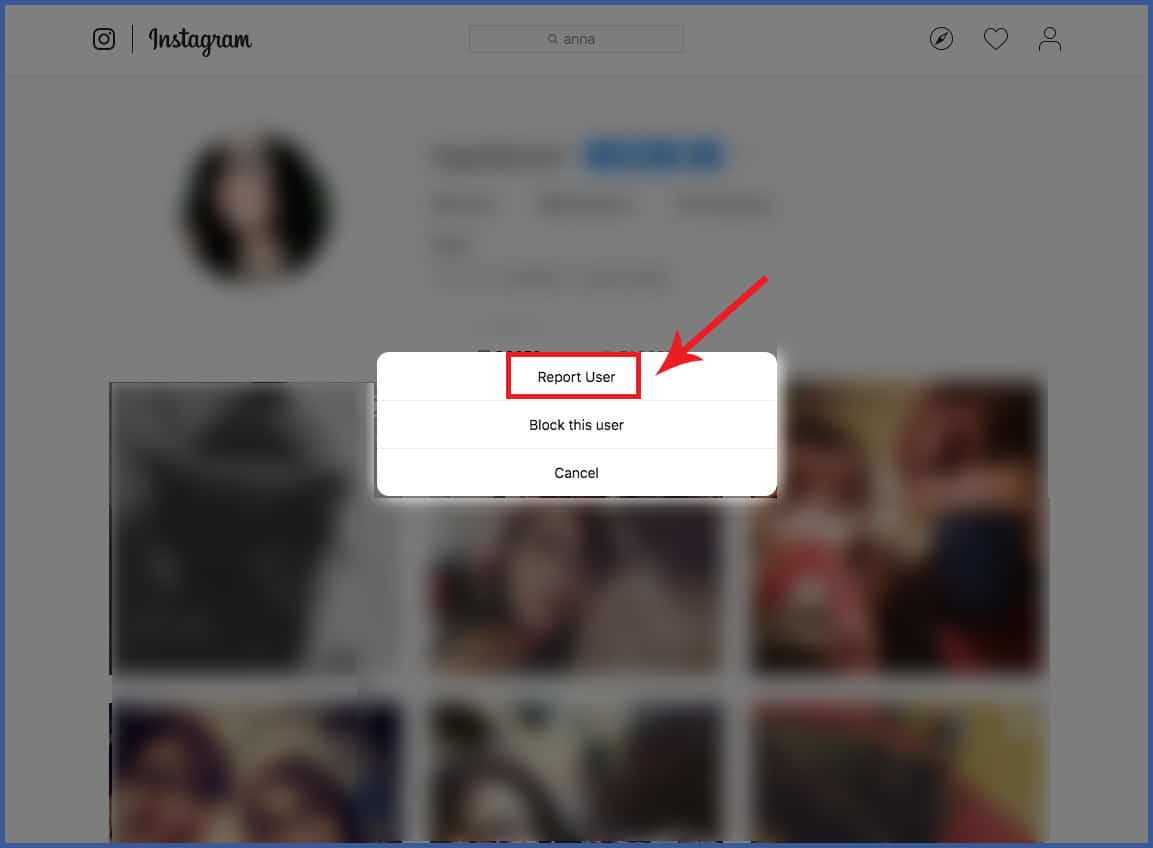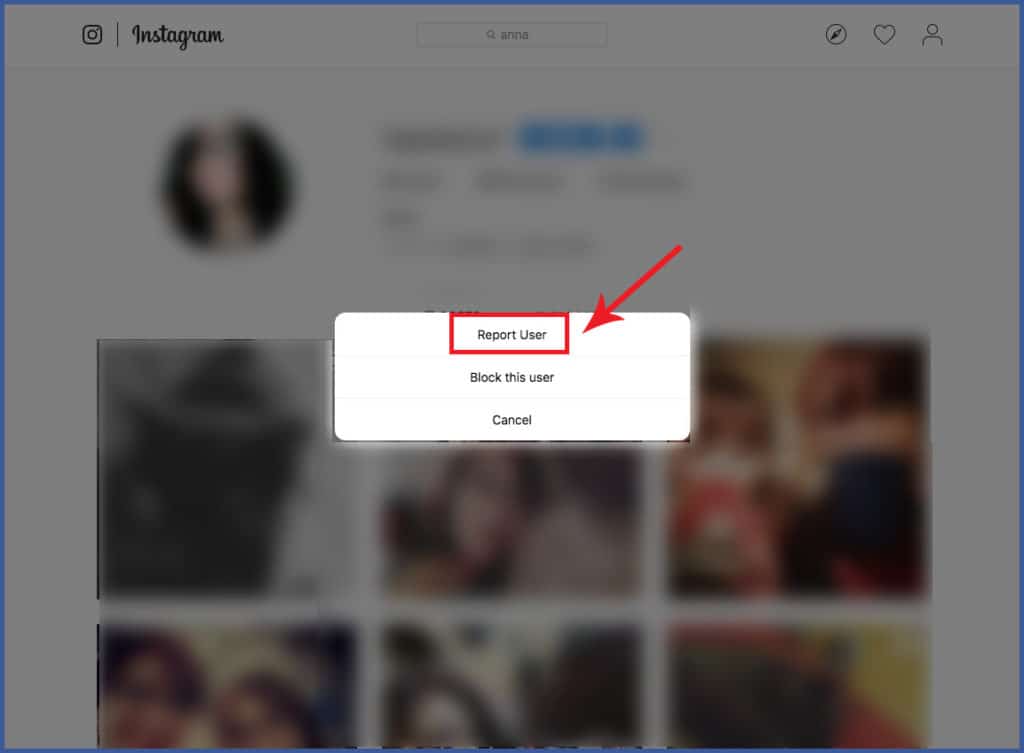 Step 4: Select "Other" from the list of reasons for your report.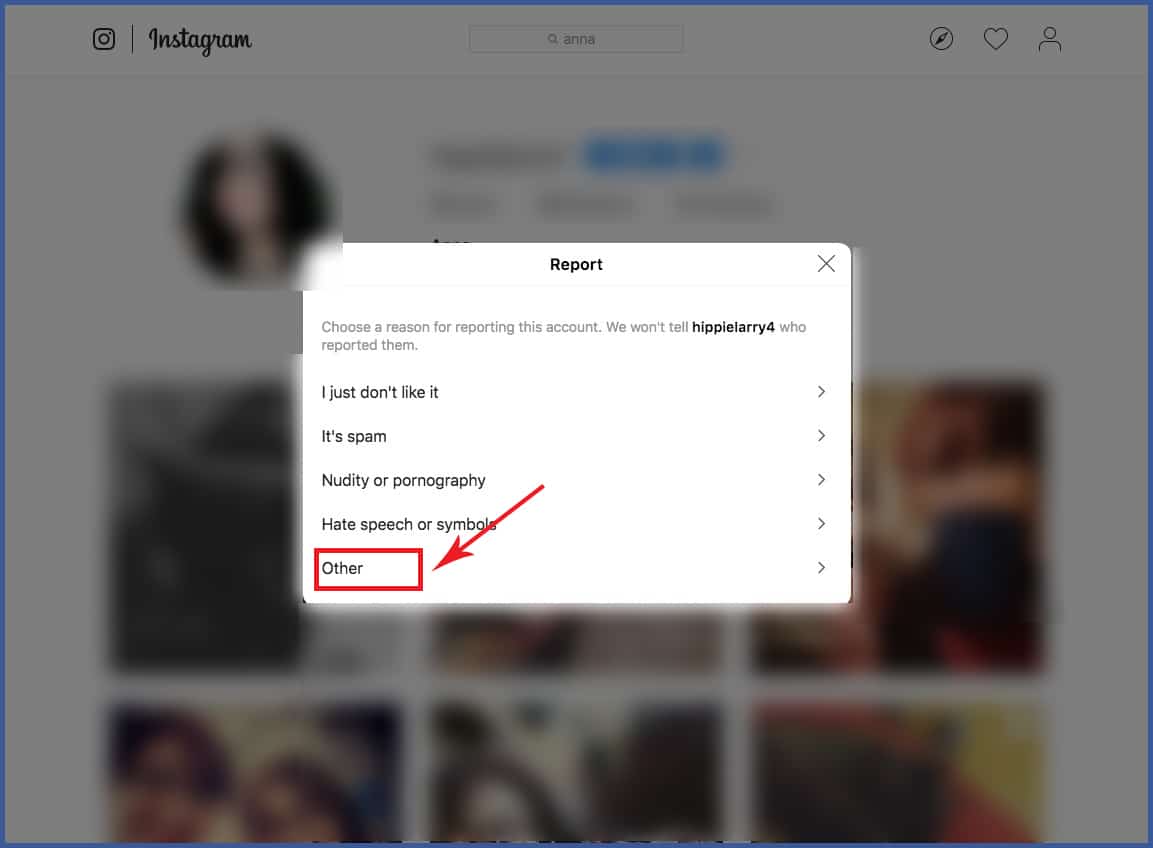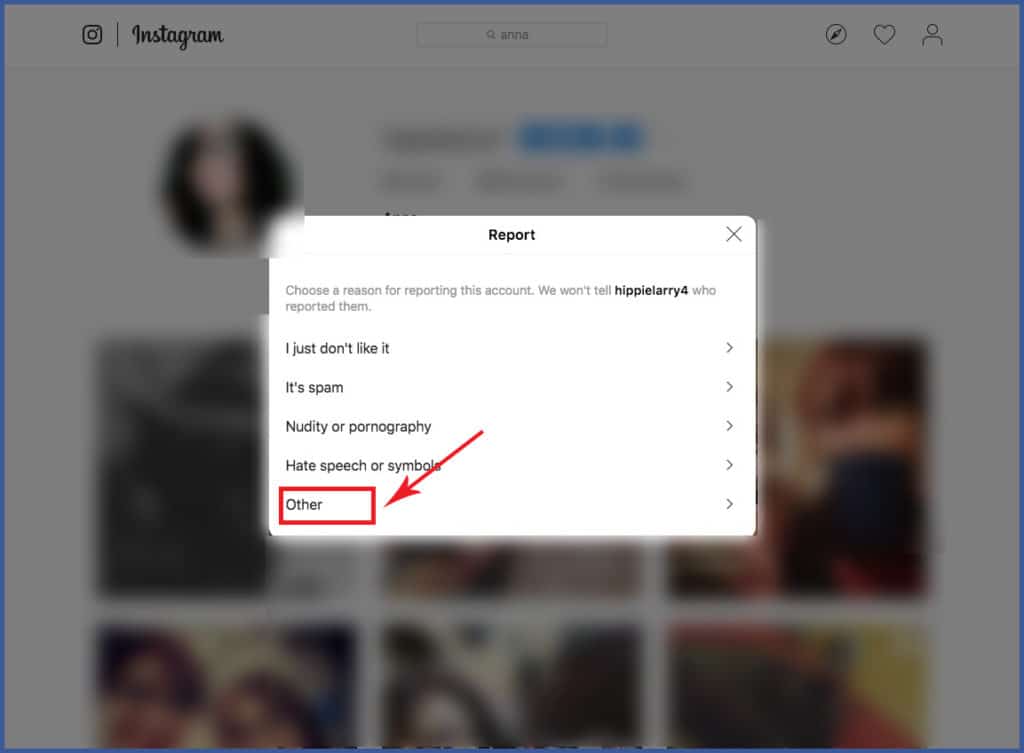 Step 5: Select "Impersonation" from the list that appears. Instagram will then confirm and thank you for submitting the report.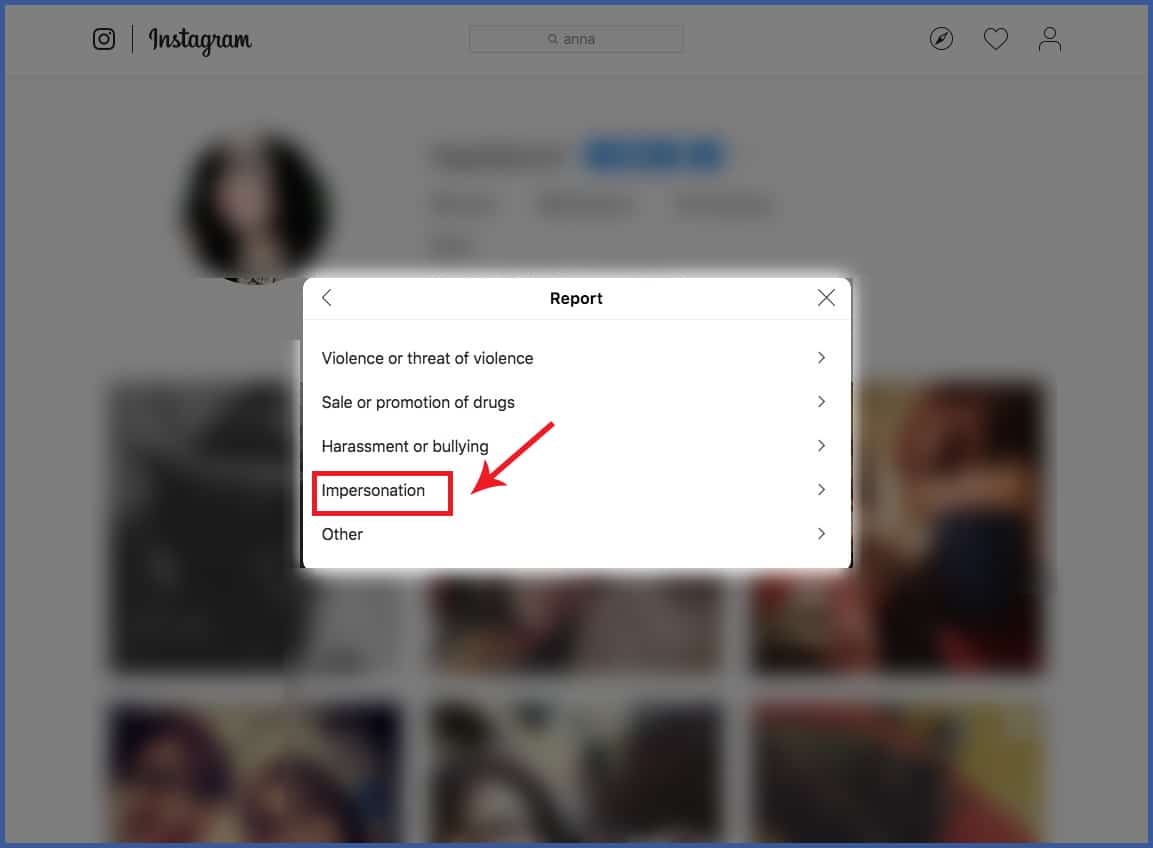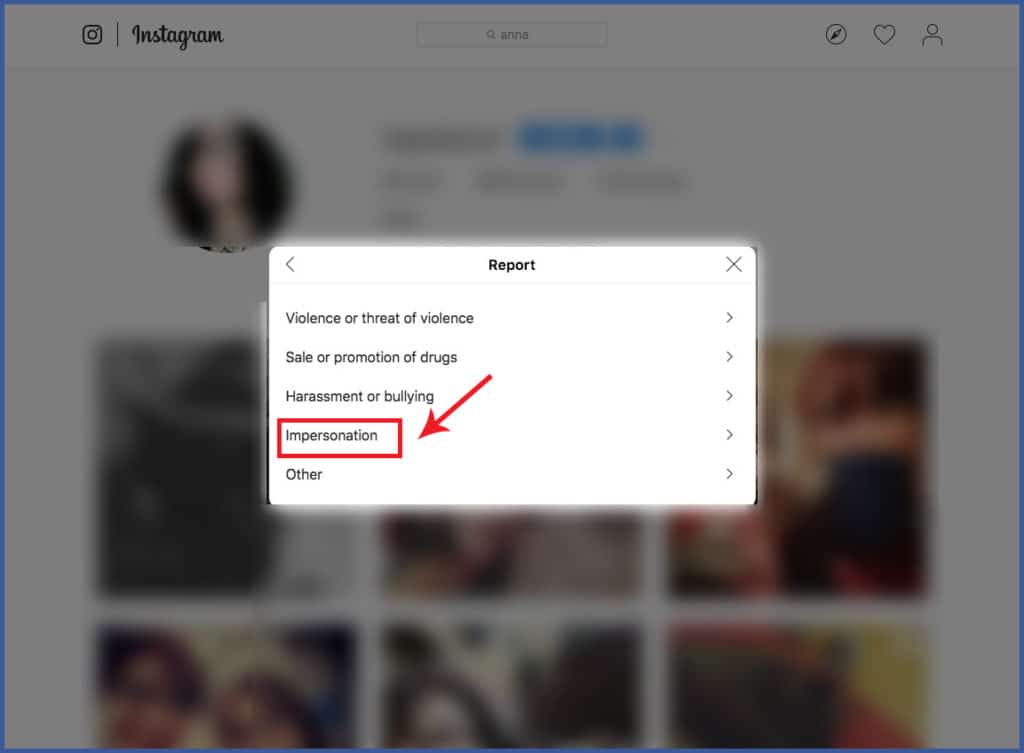 If you do not have an Instagram account, but discover a profile impersonating you, you need to complete the form, accessible through the Instagram Help Center, that looks like this: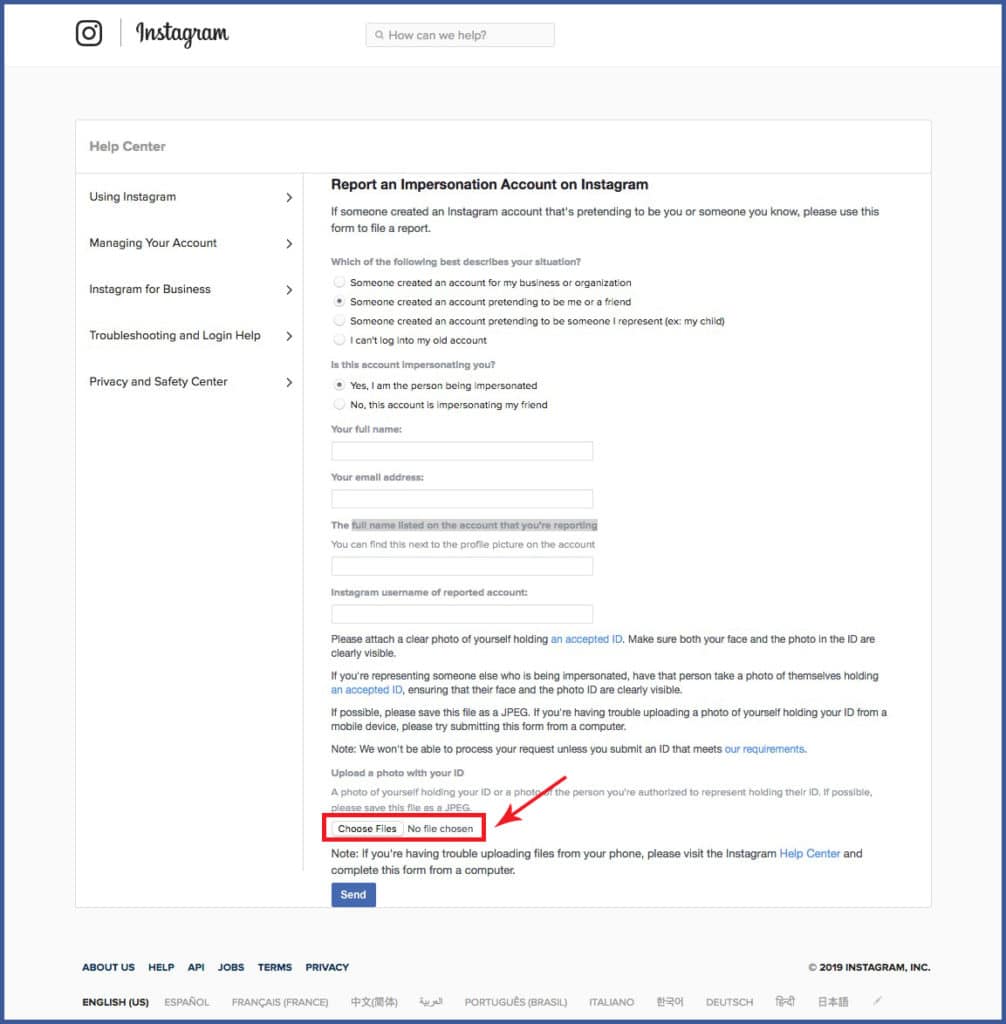 You will need a photo of a government-issued ID to complete the form, as well as the full name and username listed on the account that you're reporting.
What Happens Next?
Instagram will review your report and take action if it confirms that the account is, in fact, impersonating you. Keep in mind that Instagram only responds to reports submitted by the person who's being impersonated or a representative of the person who's being impersonated, such as a parent or legal guardian. If someone is impersonating you, you should be the one to report it.
If Instagram determines the other account to be an imposter, it will reach out to the user and remove the account. Instagram may also advise you to block the fake account to prevent it from collecting any additional information from your profile.
The platform does not specify whether it shares your name and personal information with the user who is impersonating you after you file a report, but its parent company Facebook does state that it keeps your information private. Instagram also isn't clear about how long it takes to review a fake account report or who reviews it.
How to Get Verification for Your Business or Brand?
If you're a business, brand, celebrity, or public figure, one way to combat an Instagram impersonator is to get verification for your account. Verification gets you a blue badge that tells users that your account is authentic—you are who you say you are. Anyone who copies you will be unable to obtain the same verification badge if you already have it.
Below are the four main factors that determine whether you meet Instagram's verification criteria:
Authentic: Your account must represent a real person, registered business, or entity.
Unique: Your account must be the unique presence of the person or business it represents. Only one account per person or business may be verified, with exceptions for language-specific accounts. Instagram doesn't verify general interest accounts (example: @puppymemes).
Complete: Your account must be public and have a bio, profile photo, and at least one post. Your profile can't contain "add me" links to other social media services.
Notable: Your account must represent a well-known, highly searched-for person, brand, or entity. Instagram reviews accounts that are featured in multiple news sources and doesn't consider paid or promotional content as sources for review.
Your account must also adhere to Instagram's Terms of Service and Community Guidelines. Instagram will remove your badge and may even delete your account if you provide false or misleading information at any point in the verification process.
Here are the steps to apply for a verification badge through the Instagram app:
Step 1: Login to your account and navigate to your profile. Select the menu icon at the top right corner of the screen.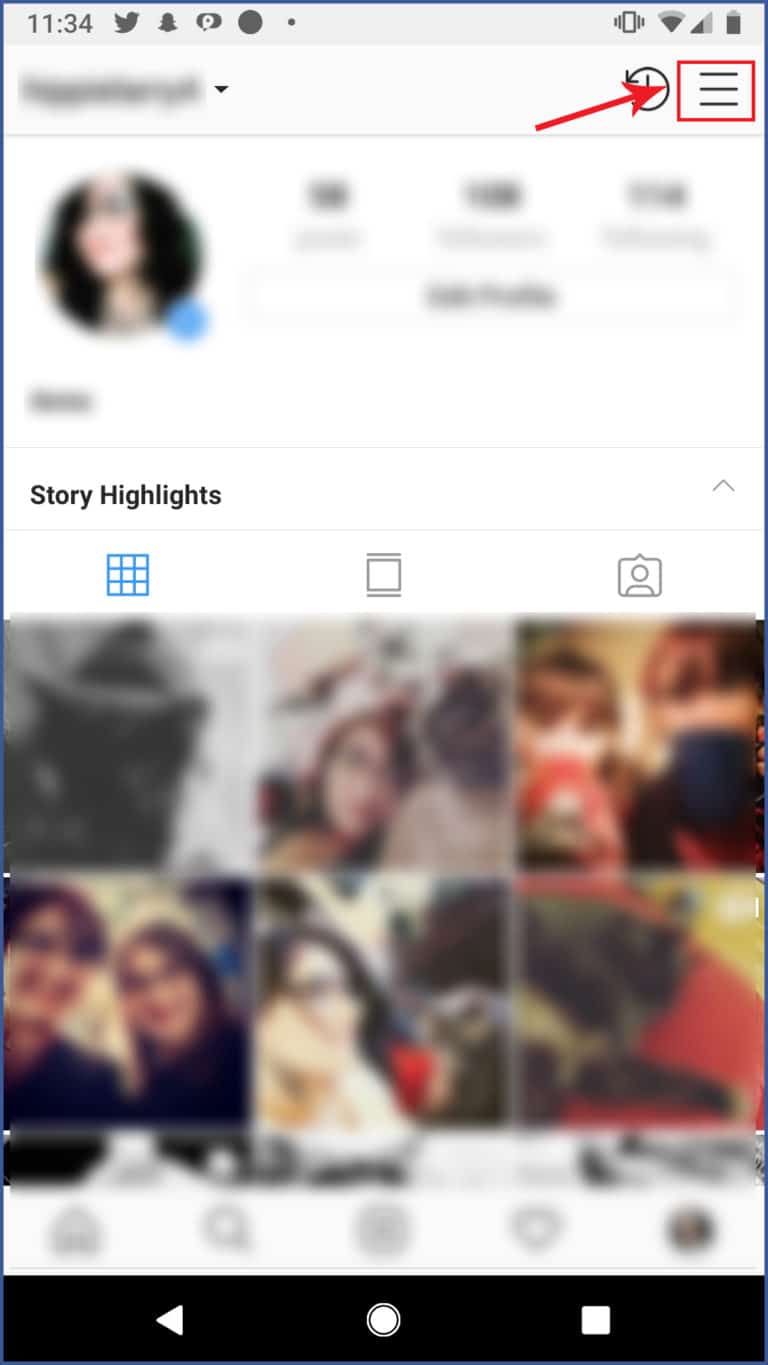 Step 2: Select "Settings."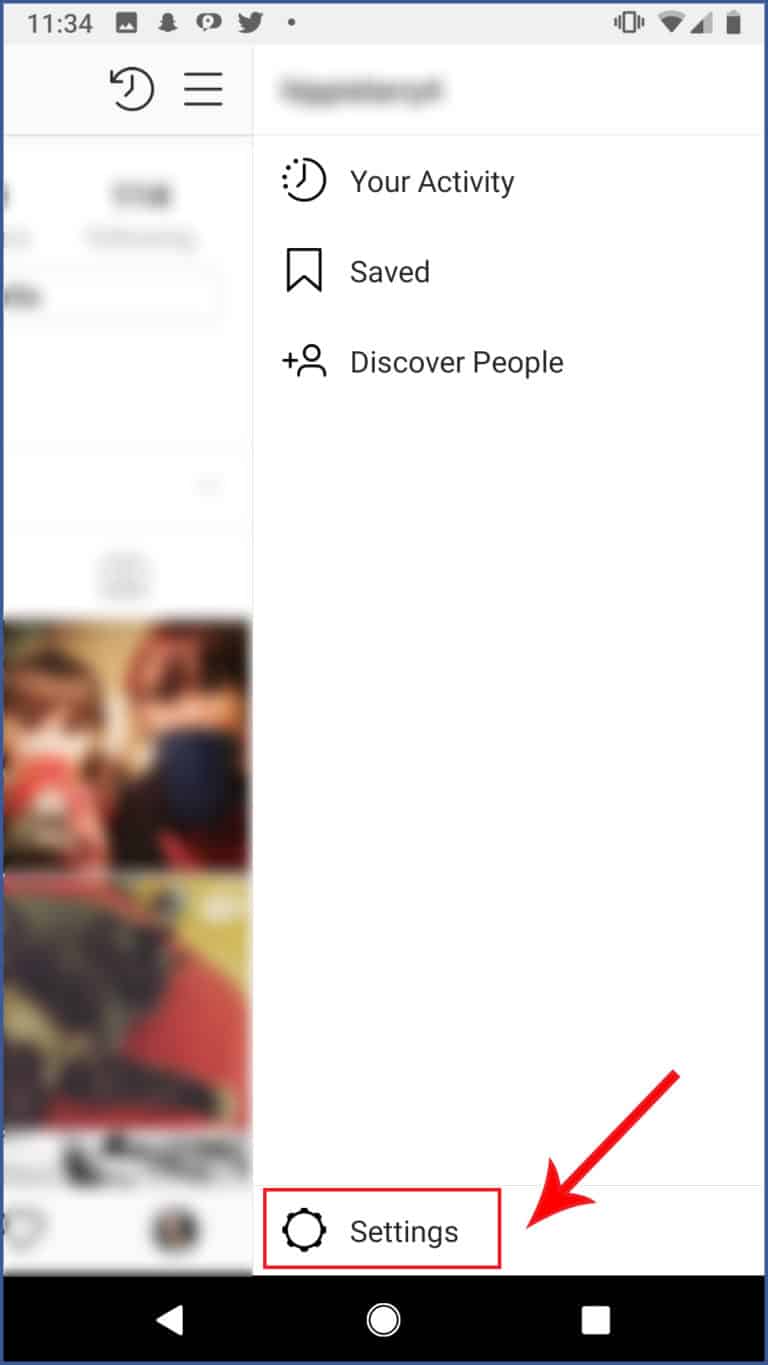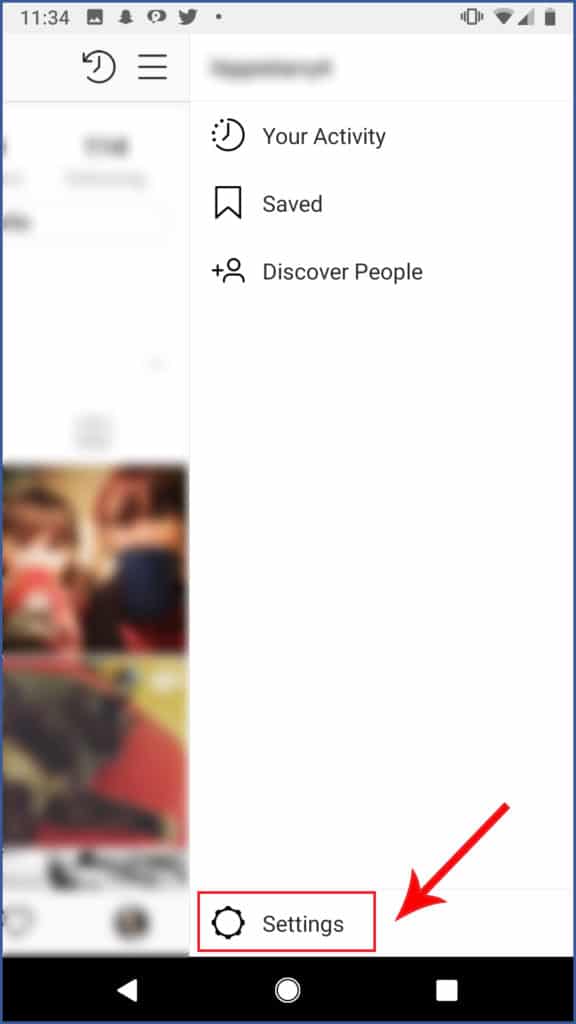 Step 3: Scroll down to where it says "Request Verification" and select this option.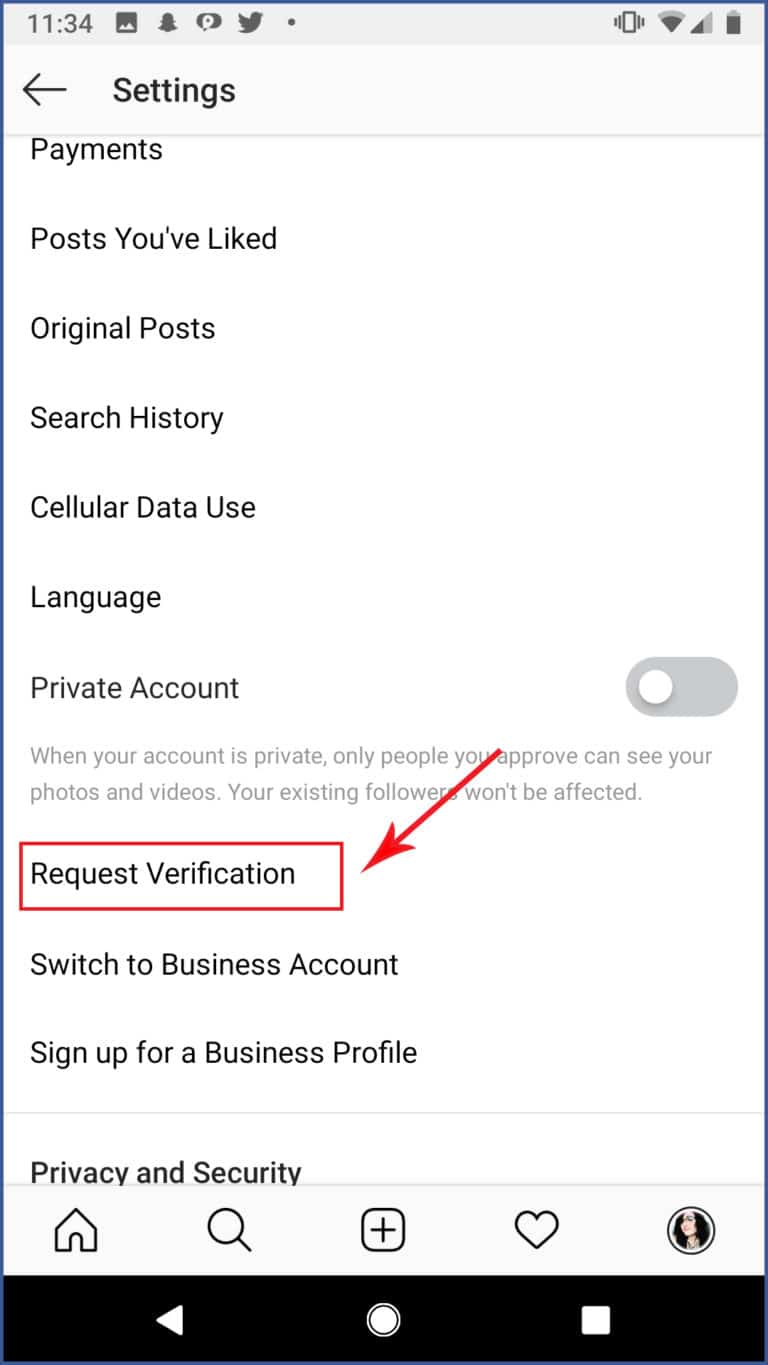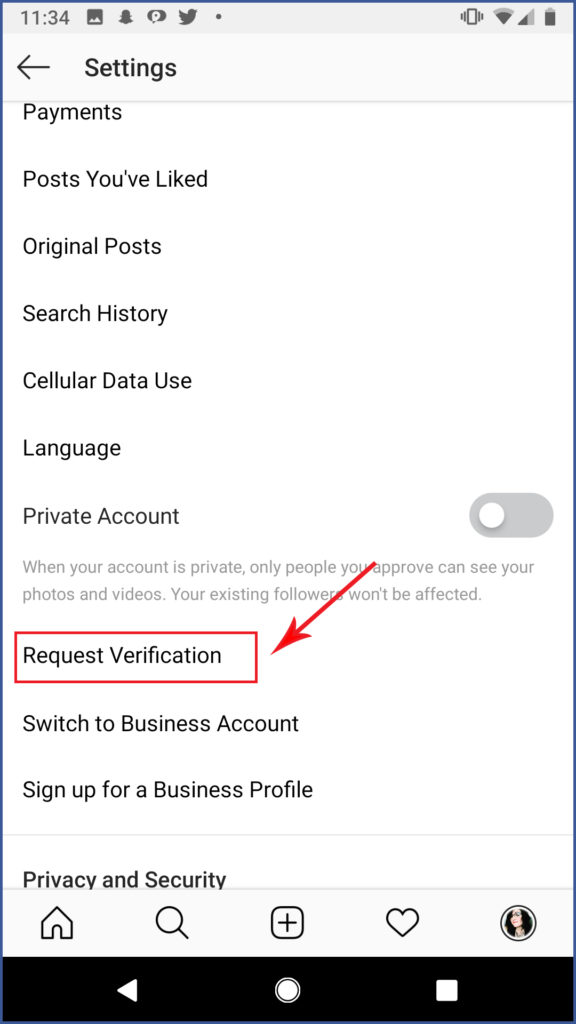 Step 4: Complete the form that appears. Make sure you have your photo ID ready to upload. Once you've completed the form, click "Send."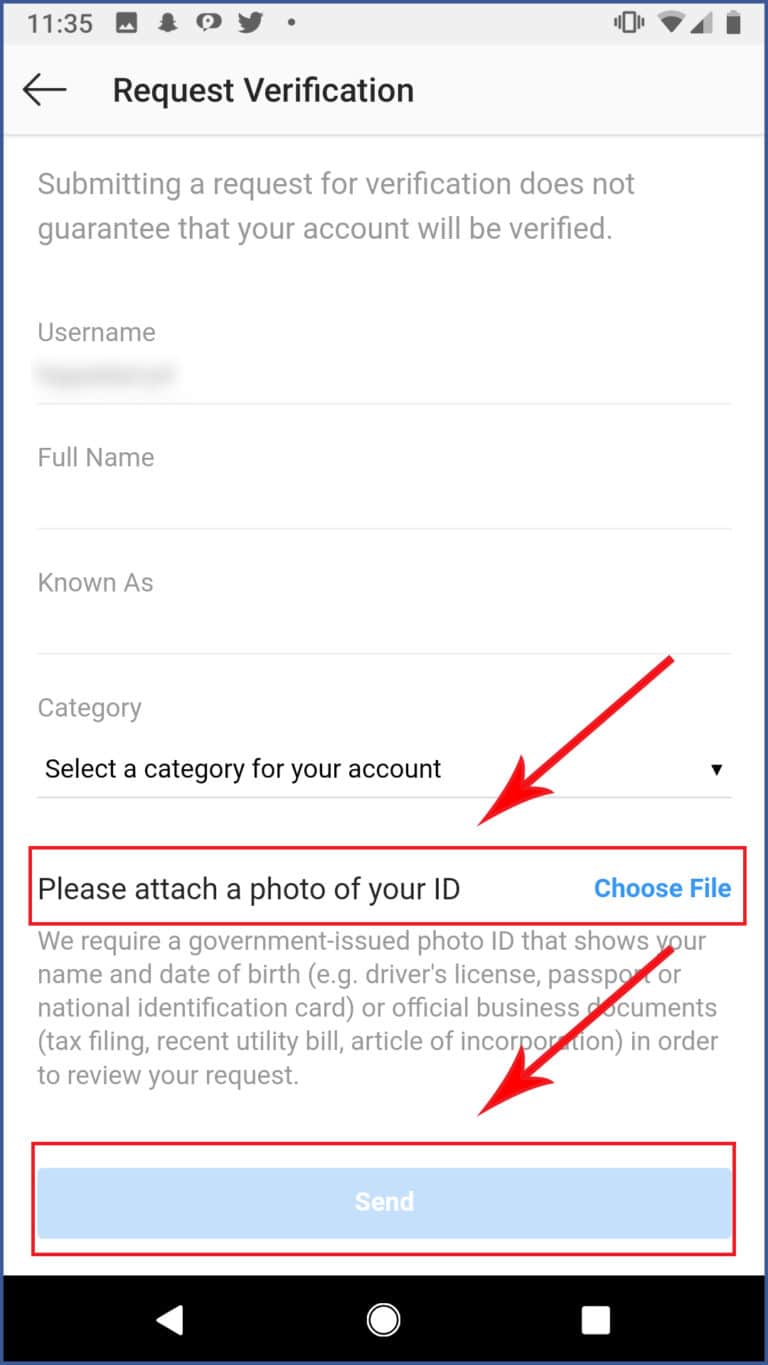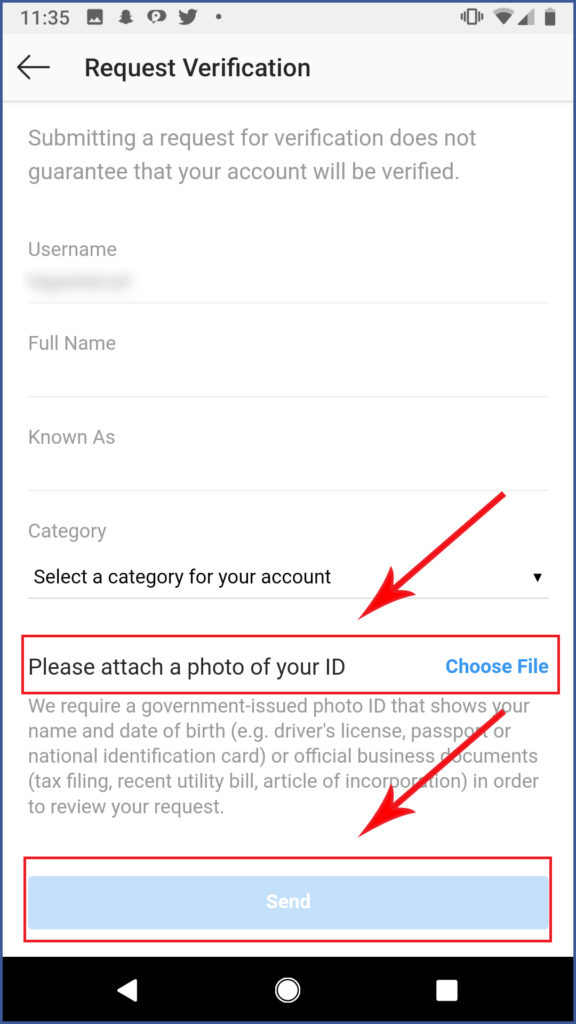 What Happens Next?
Instagram will review your request and send you a notification if your application is approved. Processing time will vary, depending on how much data Instagram needs to sort through to determine whether your account is authentic. If your request is rejected, Instagram says you can submit a new request after 30 days. While you're waiting for verification, Instagram suggests letting your followers know you're authentic by linking to your Instagram account from your official website, Facebook page, YouTube, or Twitter account.
Stay True to You
As long as you're honest, Instagram will see that your account is the authentic one and will be able to easily identify the posers. If you file a report or submit verification, be patient. It's infuriating to know someone is out there trying to get away with impersonating you, but nothing changes the fact that you are the truth and the imposter is the lie. The same holds true if someone is impersonating you on Facebook.