Do you want your TikTok posts to get hoards of views, likes, and shares?
If so, this article is what you need. We have great tips to help you create the perfect TikTik hook to attract viewers and keep them invested.
We'll show you how to make your TikTok posts stand out with the right audio, visuals, and message.
Read on as we cover the following:
How Important Is the Hook in TikTok?
5 Best TikTok Hook Ideas for Stop-Scrolling Ad Creatives
5 Tips for Top TikTok Ad Creatives
Final Thoughts on TikTok Hook
Frequently Asked Questions on TikTok Hook
How Important Is the Hook in TikTok?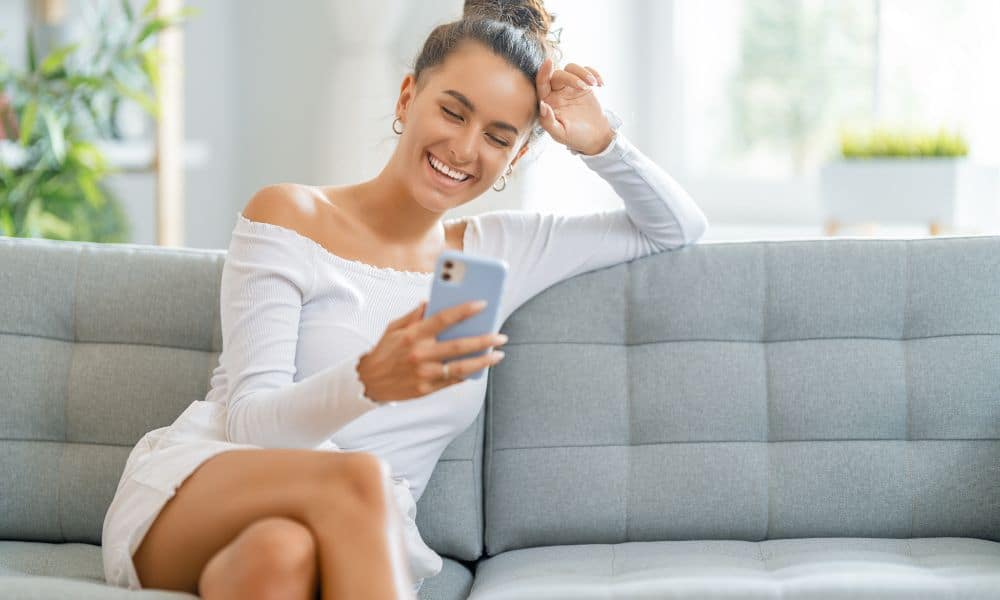 Use a hook at the video's start to make your TikTok post engaging. It can be on-screen text, a clip, or spoken words.
The concept piques people's interest, similar to retailers enticing people with exciting offers.
Let's say you're browsing leisurely online and see an ad for a product with a BOGO deal. That gets your attention immediately, even if you weren't planning to buy it.
That's how powerful a hook can be.
The goal is to make it captivating and leave a lasting impression.
So, on social media platforms like TikTok, where users can't run out of viral videos to watch, you need something to make your content unique and scroll-stopping. This is where hooks come in.
Ensure your content is engaging enough to capture people's attention. If you succeed, users will stop scrolling to examine your post or brand closely.
However, if you fail to do so, they will move on. So, providing high-quality content that leaves a positive impression is crucial.
5 Best TikTok Hook Ideas for Stop-scrolling Ad Creatives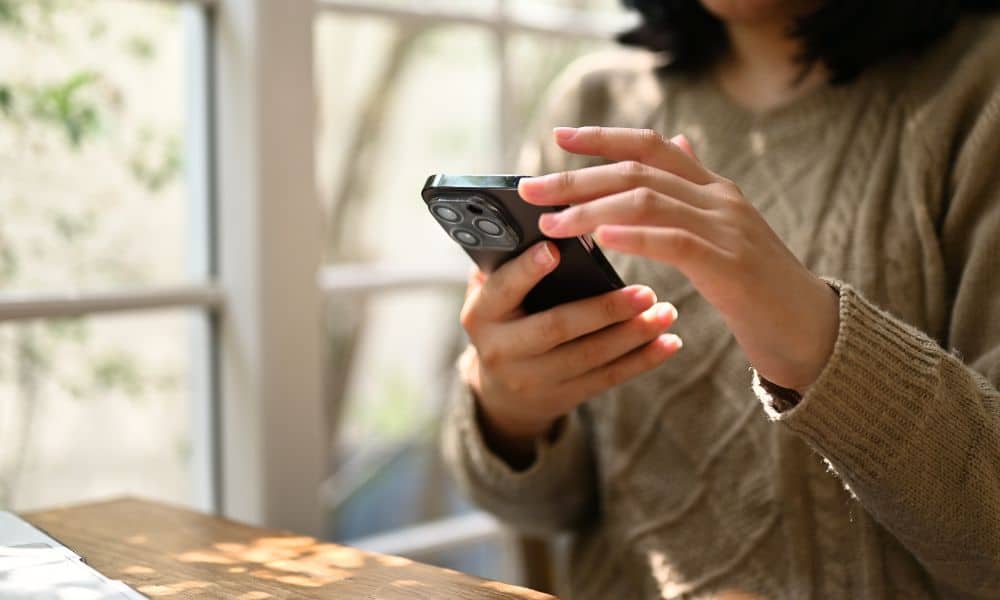 According to reports, TikTok was the most installed social media app in the first quarter of 2023. These stats are not surprising, especially since users enjoy using the platform, which offers an endless stream of videos.
A 2023 study found that the average US TikTok user spent 55.8 minutes per day on the app on their mobile device, highlighting the high level of competition.
Here are some of the most popular TikTok viral hooks to help your brand stand out and generate interest in your content:
1. Start with an issue.
To grab people's attention with your ad, start by addressing a common problem.
Everyone experiences difficulties they want to overcome, so highlighting their pain points is an effective way to generate interest.
Moreover, doing so makes them more likely to continue watching your ad to learn more.
Starting your TikTok video with something relatable is a great way to grab your audience's attention. You create a sense of connection that people love by telling them a story they can see themselves in.
Brands often think they need to do something extra to create unique content. However, simplicity can be just as effective.
Additionally, beginning with a relatable issue can help keep your TikTok video short and to the point, improving its completion rate.
2. Ask a question about an issue.
To improve your message's clarity, you can begin by addressing an issue your audience is experiencing. Additionally, you can use a question as your hook to spark their curiosity.
For instance, if your target audience struggles with acne, you could ask, "Did you know that this simple diet change can cure your acne?"
However, ensuring that your video contains a solution to the problem is crucial.
Using your video as clickbait may lead to a negative impression, thus discouraging viewers from watching subsequent content.
Asking questions sparks people's curiosity and resonates with them emotionally.
Additionally, many individuals might wonder why they have a particular issue, such as acne. However, only a select few will ask whether they want to find a solution to the problem.
If you choose to be among those who ask questions to provide solutions, it can significantly impact both your cause and the individual.
3. Make a list.
You can use a list as the next hook for your TikTok ad creative. Although lists are typically associated with blog posts, you can also make a list for video content.
By providing your target audience with numbered ideas, solutions, tools, or products, you can showcase how you can help them.
Starting the video with a clear focus will help viewers decide whether to keep watching. For instance, you could show hot Amazon products that users can sell.
4. Feature the product.
Touching people's fear of missing out (FOMO) is a great way to grab their attention and talk about your product. As humans, we are naturally curious about what others know or do.
To apply this hook, consider saying, "Don't miss out on this natural acne removal method that influencers are gatekeeping!"
Using hooks like this makes your ad appear less like a typical TikTok marketing ad and more like a peer recommendation, which 83% of people trust.
People who see regular people using your product are more likely to become interested in your offer.
5. Give a solution to the issue.
One effective TikTok ad creative hook is to solve your audience's problem, which you can use with other social media marketing campaigns.
You can achieve the desired results by offering a solution to a problem. After all, people always seek answers and will be interested in hearing them.
Let's say your hook is a single product that can cover roof leaks.
Imagine someone with no budget to hire a contractor coming across your post.
Will they scroll past your post? No, they will likely watch through your video.
5 Ideas for Top TikTok Ad Creatives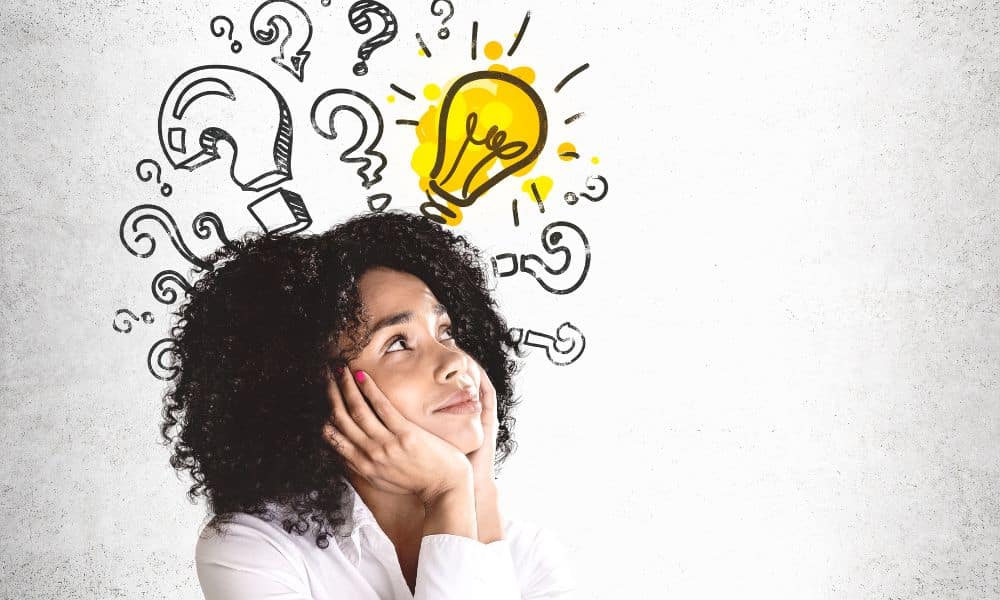 Is a curiosity hook enough to make your ads go viral? Well, there are additional factors to consider.
The hook may lure people in, but that's only the beginning.
Your ad creative, which is the main content, must match the hook's quality.
So, if you've captured your target audience's attention with the hook, the creative must be as engaging.
Here are five social media tips for your content marketing campaign:
1. Use the right format for your TikTok videos.
Optimizing your TikTok content is essential to ensure you have the best experience on this video-sharing platform. Moreover, viewers can watch your videos how you intended them to see your perspective.
To ensure a full-screen vertical video experience on TikTok, the aspect ratio of your video should be 9:16.
All types of TikTok ads use this ratio. While 1:1 is possible, it won't fill the entire screen.
2. Always create sound-on experiences.
TikTok is a platform that extremely relies on videos and sound. The audio tracks you hear in a TikTok video are just as crucial as the visuals. Without sound, a TikTok video can be boring.
That's why the platform has a vast collection of songs that creators can incorporate into their videos.
All you have to do is choose a sound that complements your video.
By partnering with TikTok creators, you can rely on them to develop content ideas for you.
You can use either a popular sound on the platform (which TikTok tends to favor) or your unique audio that best matches the message you want to convey.
3. Keep important visuals in the center of your ad creatives.
To make your ad effective, consider choosing a center of attention your audience can focus on.
However, consider your target audience and the type of ad you want to make.
One good example would be TikTok creators who keep their visuals in the center, which is a good example. Users must see the product in the center and a hook that keeps them interested in an in-depth product review.
4. Create TikTok native experiences.
To ensure a better experience for your audience when creating TikTok videos, refrain from using native content from other social media platforms.
The platform has its distinctive style, transitions, and filters, which you should use to ensure your videos have that unique TikTok feel.
If you need help achieving this, consider visiting a creator marketplace to find people who can help you.
5. Keep it short and sweet.
One helpful tip is to keep your videos brief, captivating, and interactive. Viral TikTok videos are typically 5 to 60 seconds long. However, aiming for videos at most 9-15 seconds is best.
Moreover, the approach will give your followers something to anticipate with each new post.
After all, a study by Microsoft Corp shares that the typical attention span lasts less than nine seconds for most people.
Videos longer than 15 seconds are good for businesses. Moreover, materials up to a minute long can be effective if they are interesting.
Final Thoughts on TikTok Hook
It's clear that to engage and draw more views to your TikTok videos, a strong hook is essential. Combining music, visuals, and a unique concept can attract people and lead to the viral fame you seek. Collaborate with an ad agency TikTok specialist to get your message seen by the people who matter most, build a loyal following, and grow your bottom line.
Frequently Asked Questions on TikTok Hook
How frequently should I update my TikTok hooks to keep them new and relevant?
Updating your hooks every few months is recommended to maintain fresh and relevant content. Doing so will give you an advantage over competitors and ensure your content remains up-to-date.
Are there any tools that can help me make better TikTok hooks?
Consider using online platforms like Canva, Descript, CapCut, or Adobe Spark to make your hooks more attractive and captivating. These platforms offer templates and design elements that you can use to create visually appealing content.
Are there any tips to help me create better videos for my business on TikTok?
Yes, there are several tips to help you create more innovative and unique videos for your business on TikTok:
First, staying up-to-date with the latest trends and using them in your content is important.
Second, experiment with different types of content, such as challenges and tutorials.
Finally, use your personality and have fun with your content.