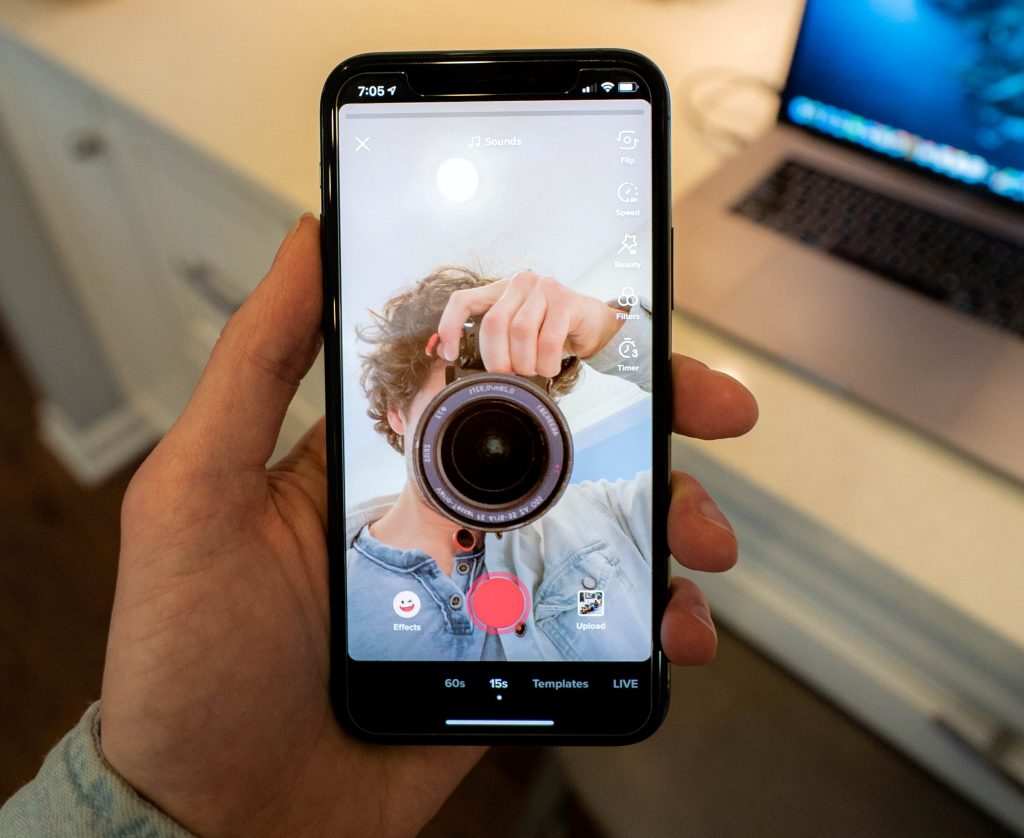 So you started a TikTok. Welcome to the club! Still, picking up a new hobby during this lonely and boring time of quarantine isn't enough for you. No, you want stardom. You want to be TikTok famous.

You can gain a large following on TikTok and become popular enough to be considered a TikTok influencer, earning hundreds — even thousands — per post. But let's not get ahead of ourselves. Before you can claim your fame (and influencer money), you must first learn how to become TikTok famous by getting more views, likes, and follows. Here's some advice from a top TikTok advertising agency on how you do that.  
Record with Trending Audio or Song
Audio tracks are the heart of TikTok videos. Most of the TikToks you see feature users lip-synching to a popular song, dancing to a trending tune, or acting out skits to viral audio. Although the app offers a repertoire of sounds that you can use for your recording, you will reach a wider audience and increase engagement by creating a video that features a popular song or audio. For example, Actor Adam Rose's "The Woah" track went viral, spawning more than 36,000 copycat videos. The Weekend's song, "Blinding Lights," also went viral. 
Use Trending Hashtags
TikTok hashtags increase your videos' reach. However, it's important to choose the right hashtags. Any ol' hashtag won't do: It should be relevant to your video. If you're posting a "Say So" dance, include #saysochallenge. If you're posting a comedy skit, use #funny. Look at the hashtags creators are using for the same video. If you're posting a hair tutorial, find the top-performing videos for that niche and copy the hashtags.

Hijack Popular Hashtags
You should also hijack trending hashtags, even if they're not quite related to your video. With this strategy, you can catapult your video to TikTok's Trending feed.
This Marilyn Monroe dance, set to the tune of "Diamonds Are a Girl's Best Friend," includes several unrelated trending hashtags: #shareyourplaylist, #dancechallenge, #keepingitbusy, and #bringitback. Although the video has nothing to do with sharing a playlist or dance challenges, it garnered more than 8,000 views — impressive for an account that averages 200. The account also received more than 200 followers after publication.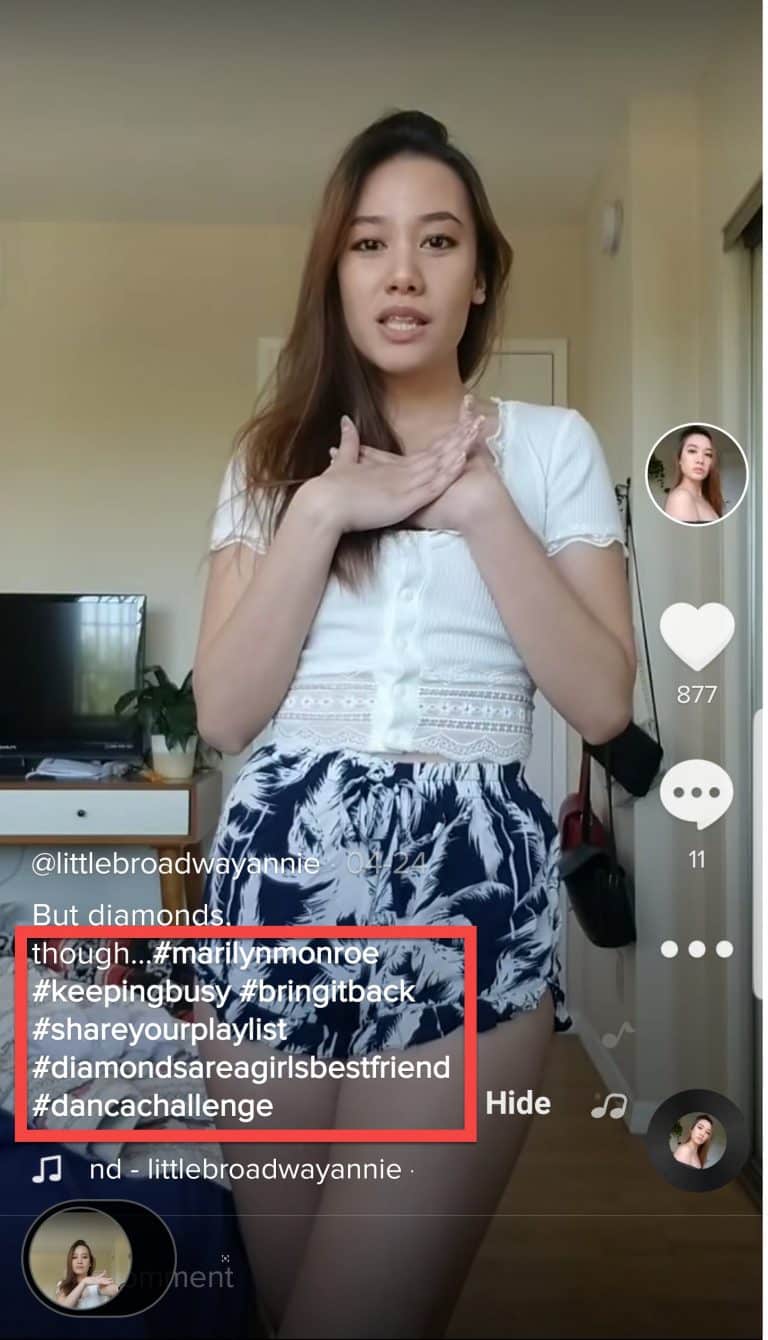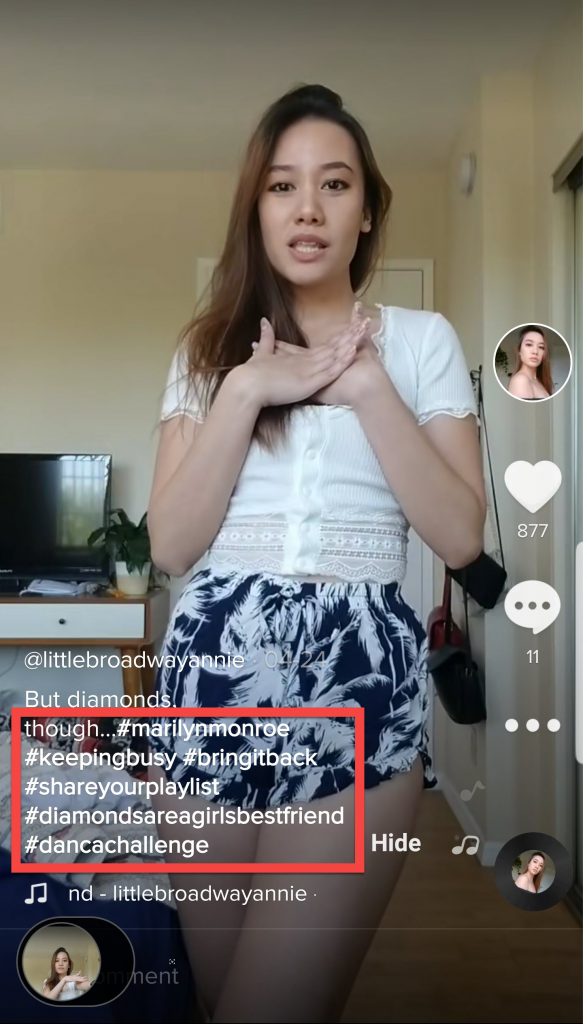 Sure, including relevant hashtags may be important, but hijacking trending hashtags can significantly increase your reach and engagement.
Recreate Trending TikToks
TikTok is all about trends. That's why you'll find multiple videos of the same kind appearing on your "For You" page. When a video goes viral, TikTok users quickly post recreations. If you want to get noticed, you have to hop on trends. You will gain more likes by posting videos that have proven to be a hit with TikTok audiences.
Often, specific skits and dances go viral, but so do audio and popular songs. The song and choreography to "Say So," for example, was a huge success on the app. At the time of writing, the total views for the hashtags #sayso and #saysochallenge are 778 and 246 million, respectively. If you see a song, dance, or skit gaining traction, create your own version.
Duet or Collaborate with a Famous TikToker
Collaborating with famous TikTokers is the fastest way to gain fame. You will reach not only your loyal subjects but also the fans of that famous user. If you're collaborating with someone who has two million followers, you gain access to two million pairs of eyes. This may be the fastest method, but it's certainly the most difficult. Of course, not everyone knows an influencer with two million followers. Start small and expand your network. Even a TikToker with 1,000 followers is valuable.
If you have absolutely zero connections, create a duet. Duets are available to everyone, even to TikTok users whom you don't follow (if that's the privacy setting you choose). When collaborating, tag the creator and use the appropriate hashtags to increase your reach.
Stay Consistent with Your Theme
Users will follow you because your content aligns with their interests.
Choose a theme and stay consistent. If you're passionate about dancing, post dance videos. If you're a professional chef, post cooking tutorials. TikTok user Christian Delgrosso, for example, posts exclusively funny skits.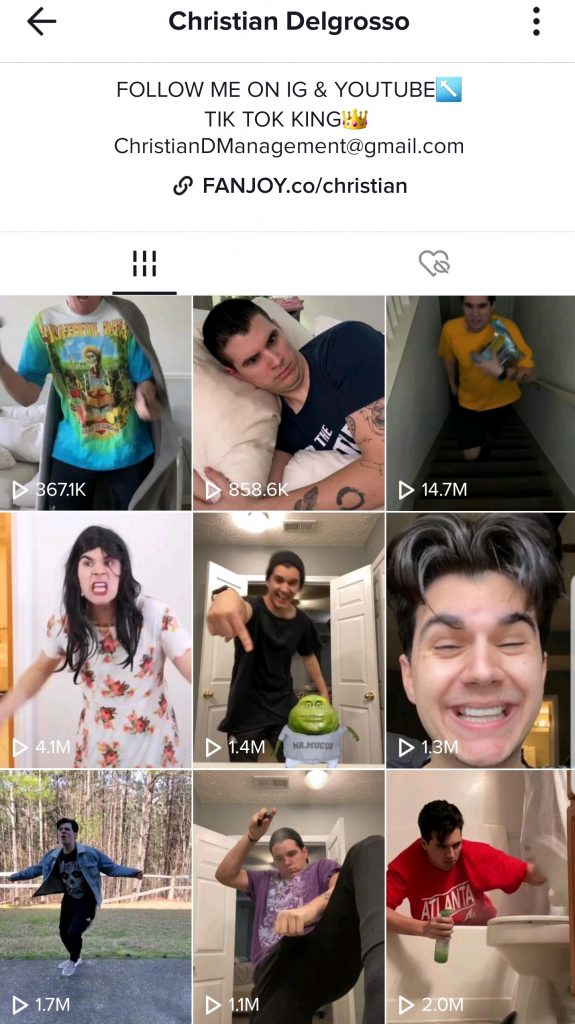 Don't stray from your theme too often — you may lose your followers. Of course, you can still explore other themes, as long as you remain consistent. If your feed is too eclectic, you won't get the loyal followers you need.
Don't Sacrifice Video Quality
TikTok videos are nothing like the Instagram Stories you see. While Instagram videos are an intimate behind-the-scenes style of authentic content, TikToks are highly produced, often featuring special effects and complex edits. If you want to stand out on the platform, you have to be uncompromising with aesthetics — make sure everything looks good before you post, even if this means recording several takes before settling with the final video you want to publish.

Camera quality matters — grainy videos won't succeed on the platform — and so do lighting and audio. Make sure you record in a well lit area, and make sure the audio you use is loud, crisp, and clear. Make no mistake — users have no problem leaving derisive comments on your videos if they see something sub par. See the user's comment below as evidence.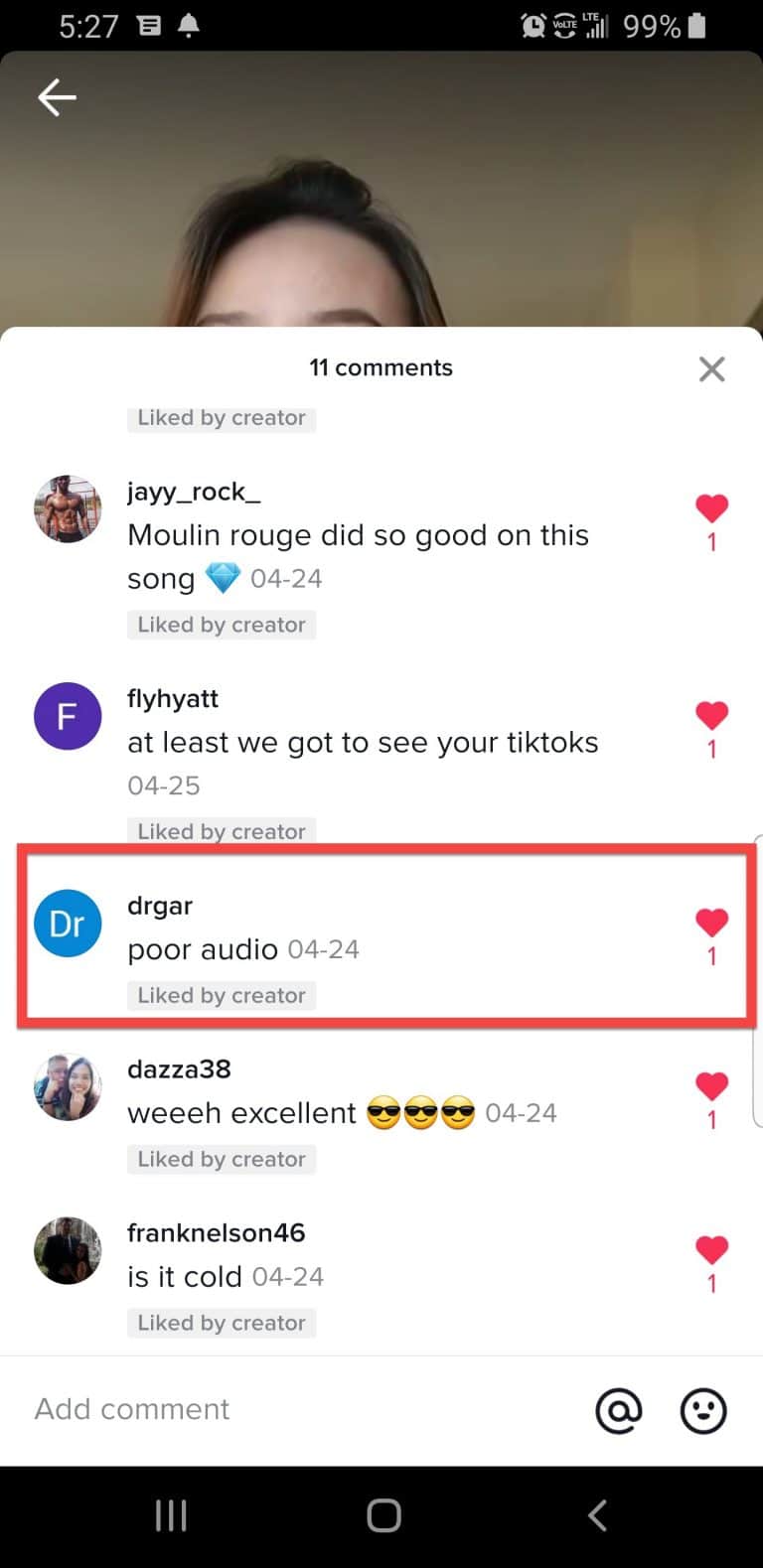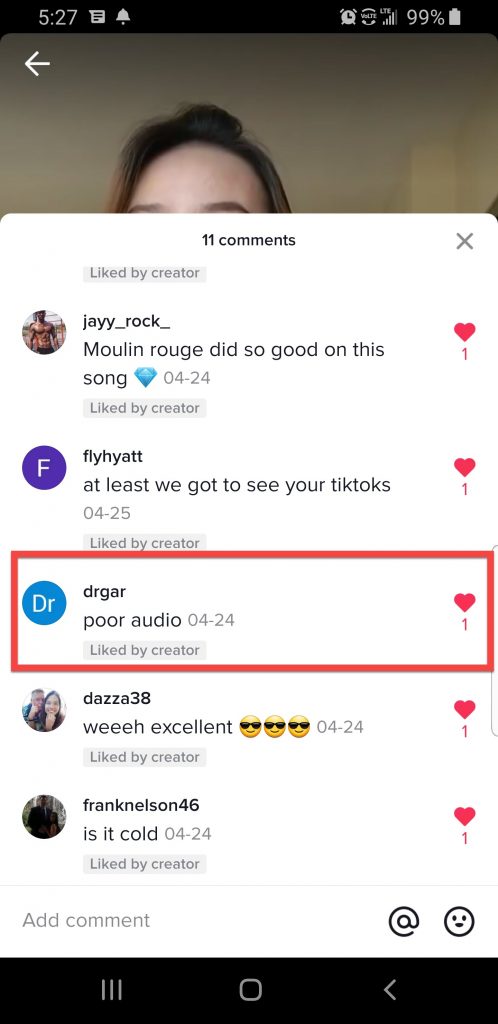 Participate in Hashtag Challenges
Occasionally, a brand will create a hashtag challenge. TikTokers participate by creating a video that responds to the challenge and using the brand's special hashtag for the occasion. A recent campaign is the #scoobydoochallenge, in which users mimicked the Scooby Doo dance. By the end of the campaign, the hashtag garnered seven million views. Joining hashtag challenges can improve your reach. If the contest managers enjoyed your video, they may even feature you.
Create an Original Track
Although TikTokers mimic dances and skits to the same music and audio, many users also record original sound. A classic example is the "Bored in the House" song, created by TikTok user @curtisroach. The song went viral, garnering 5.5 million likes and 27.5 thousand comments at the time of this writing. Curtis Roach gained so much popularity that TikTok verified his account. TikTokers will share and use original tracks that they love. With enough traction, your track can go viral and remain on the app's Trending feed for weeks.
Post Regularly
TikTokers are less likely to follow a dead account. Seeking entertainment, they expect a steady stream of videos to appear on their feeds. Post regularly to keep your followers interested. TikTok is rich with content. It will be easy for you to ideate, create, and publish short videos each day.
Comment on Popular Videos
If you want to increase your followers, comment on popular videos. Since these videos garner thousands — even millions — of views, your comment can attract the eyes of several TikTokers who might be interested in visiting your profile. If they like what they see, they may even follow your account or engage with your videos.
Share TikToks on Instagram
TikTok allows you to post your videos to Instagram Stories. This is a great way to expand your reach and move followers to your account. TikToks posted on Instagram contain your handle, so followers can visit your profile.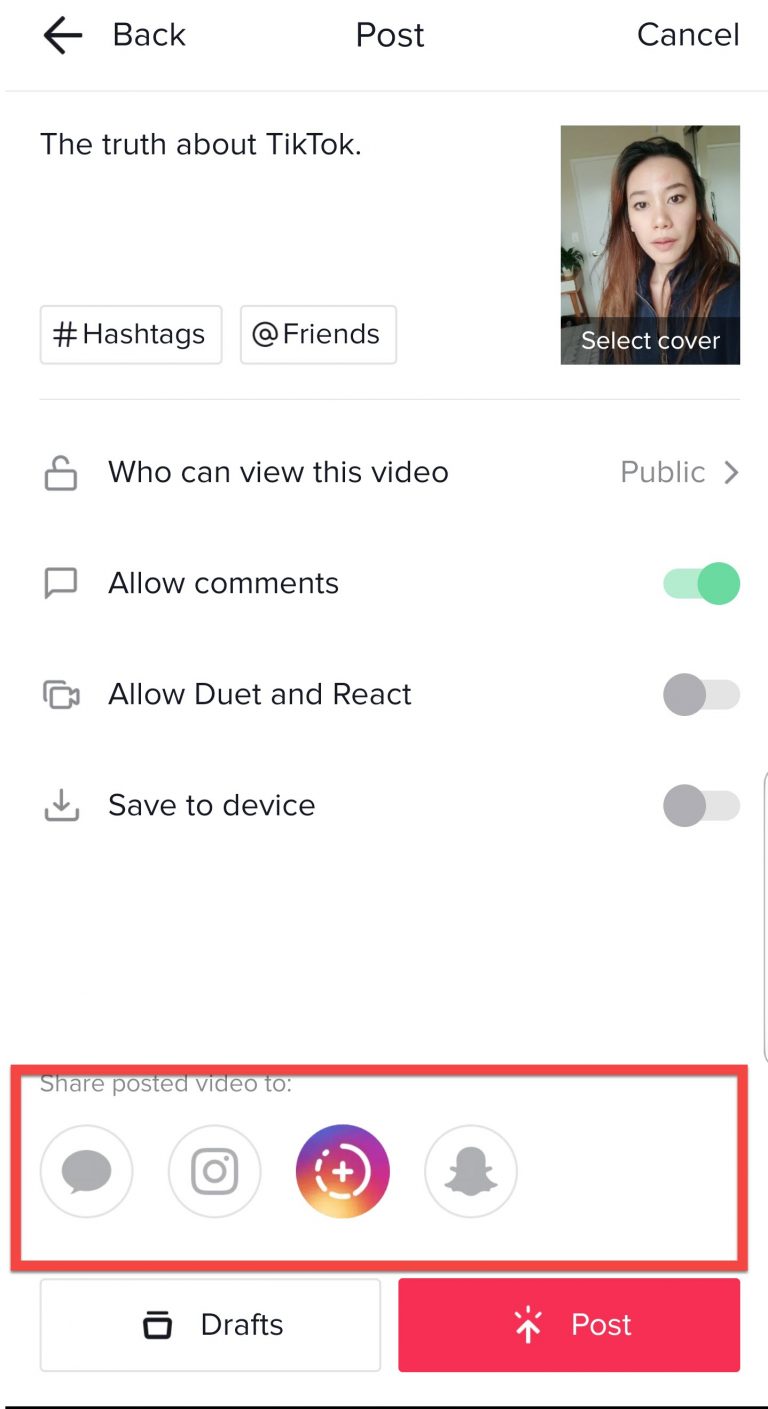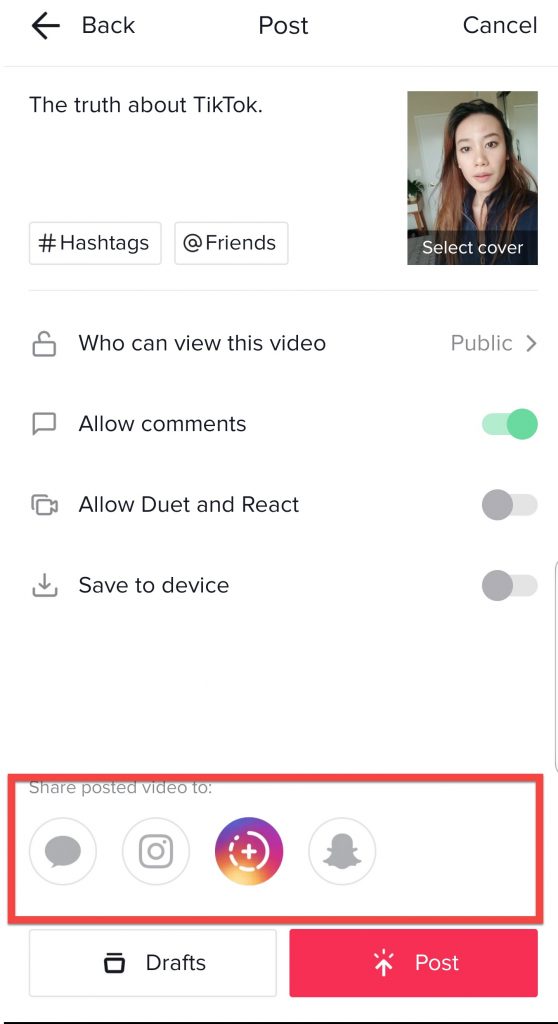 There are so many ways to gain fame on TikTok, but keep in mind that you won't become a sensation overnight. Develop great content, cater to your audience, and have patience. Those followers will come.