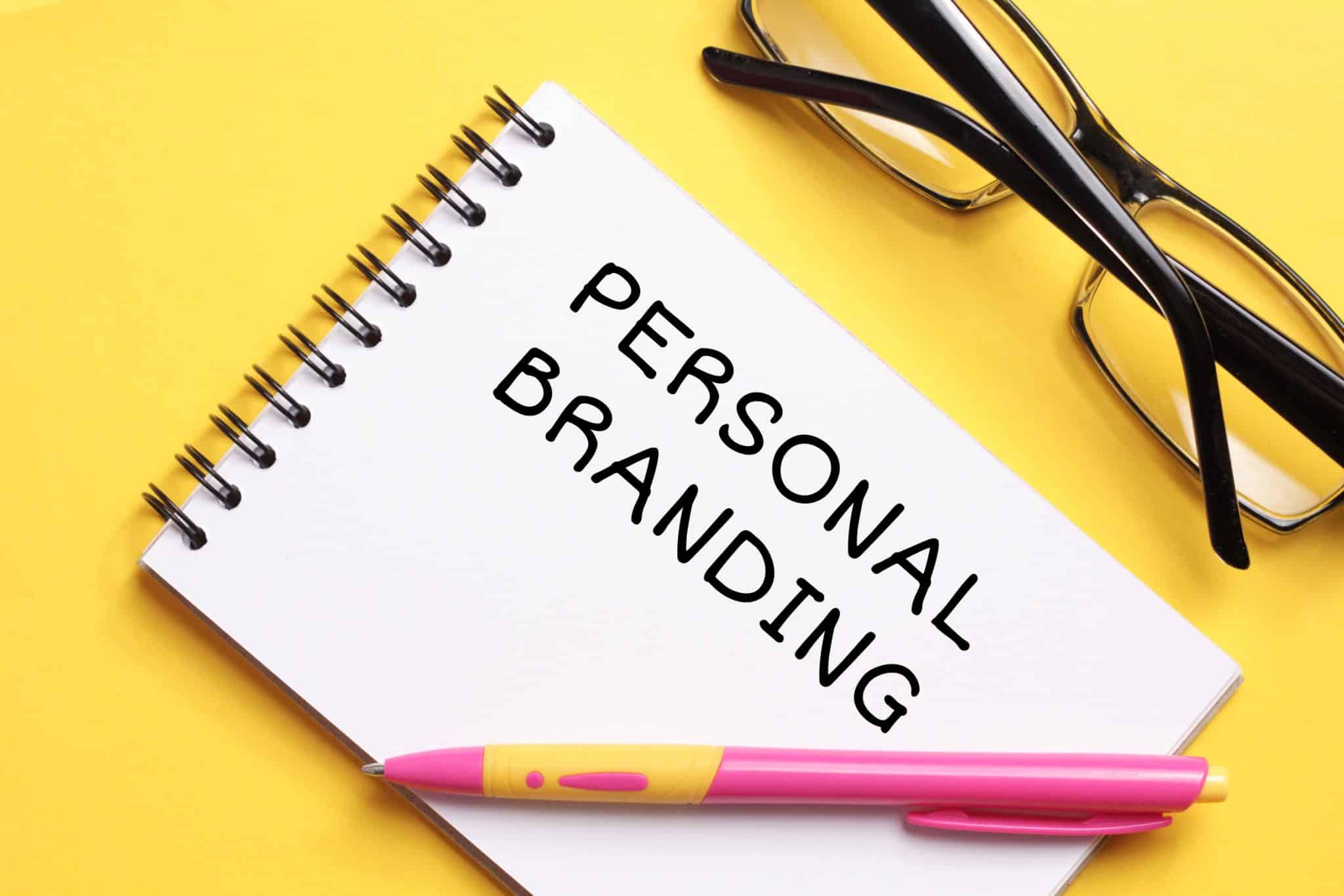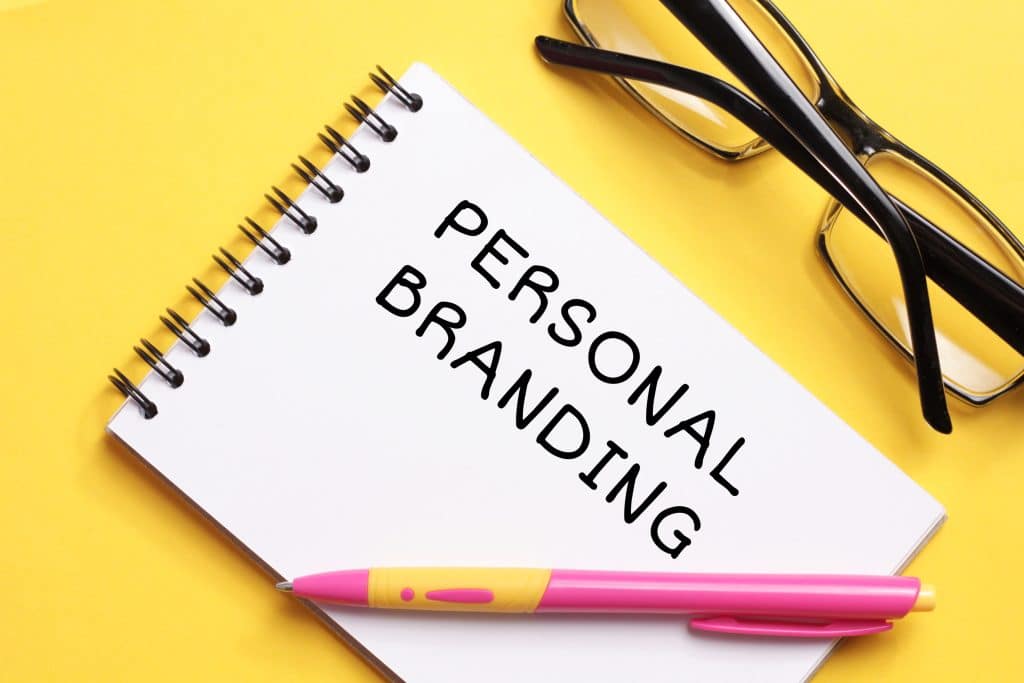 Personal branding has become more vital in today's competitive business landscape. No matter who you are or what you do, having a strong personal brand is absolutely crucial for success.
With a strong brand,
An entrepreneur can successfully launch a startup
A content creator can build an engaging audience
A professional can make career advances
The opportunities personal branding offers are endless for anyone.
In this guide to personal branding, you'll learn the fundamentals of crafting an influential personal brand from the ground up.
I'll walk you through the key steps and strategies you need to go from having no brand at all to becoming recognized as an authority in your field.
By the end of this guide, you'll understand:
Why personal branding matters so much nowadays
The core elements that make up a memorable brand
Actionable tips for creating and growing your brand
How to improve your branding efforts over time
The power of social media for brand-building
Let's get started on going from zero to hero with your personal brand!
Why is Personal Branding Important?
Your brand is your reputation. It's what comes to mind when people hear your name.  For entrepreneurs, creators, and professionals, having a strong brand equals higher credibility and trust. Today, having a strong personal brand has become more important than ever. According to this report, personal brands drive over 66% of all Americans to shell out more money.

Here are some of the key reasons you need to invest time and effort to create a personal brand:
Increases your visibility and reach. A solid brand helps you stand out from the crowd and gets you noticed by potential supporters, employers, partners, or investors. It makes you the obvious choice in your industry. This study indicates that personal branding can help professionals experience greater fulfillment in their careers.
Helps build authority and trust. You establish yourself as a trusted expert and influencer. You do that by consistently providing value through your brand. People are more likely to buy from and refer those they know and trust.
Differentiates you from competitors. Your distinctive brand helps separate you from others in your space so you're not just another face in the marketplace. It's your unique identity.
Enables you to charge premium prices. A strong brand commands higher prices because customers value the expertise and results you consistently deliver through your brand.
Grows your network. Your brand gives you a platform to engage with other leaders, brands, and potential collaborators who can help grow your business and opportunities.
Without a personal brand, you have no reputation to stand on. Take control of how people perceive you and accelerate your growth with strategic branding.
The Basics of Personal Branding
Before we dive into building your brand, let's cover some branding basics.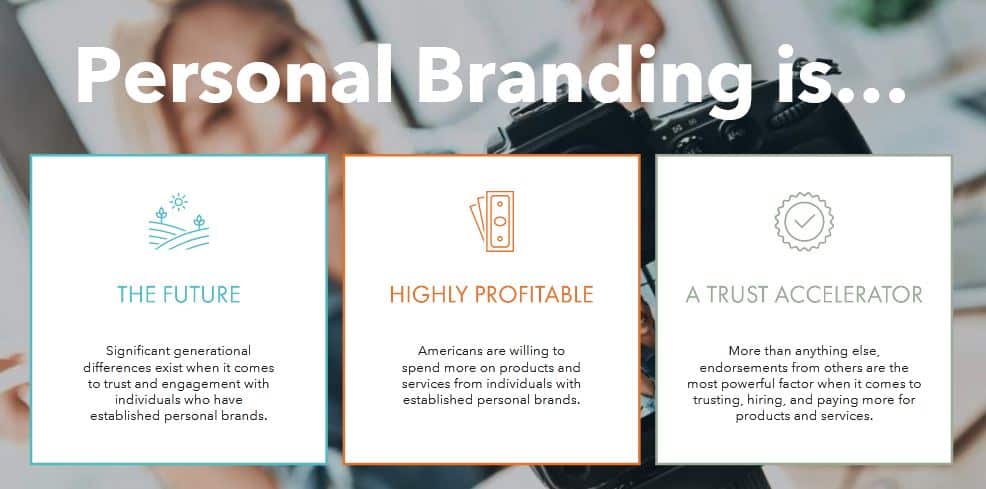 Your personal brand is the unique identity you project to the world. It encompasses your values, expertise, personality, and how you communicate. It sets you apart from everyone else.
While a personal brand is different from a company or product brand, many of the same principles apply:
It should be authentic and reflect who you truly are.
It needs to solve problems or provide value for a specific audience.
It must be consistent across platforms and interactions.
Your personal brand is built over time through your actions, conduct, content, and connections. It's not something you can fake – it's earned through ongoing demonstration of your abilities.
Here are some key components that make up a strong personal brand:
Personality: How you communicate and conduct yourself. Is your brand professional, casual, funny, inspirational, etc.?
Values: What principles, causes, and beliefs form your brand's foundation? What do you stand for?
Expertise: What skills, knowledge, and experience do you have that bring value to others?
Identity: How do you want to be known and remembered? What qualities do you want to be associated with your brand?
Consistency: Does your brand show up reliably across all platforms and interactions?
Audience: Who is your brand aiming to serve, help, or reach? Defining your niche is critical.
Keep these elements in mind as you take steps to build your reputation. Your goal is crafting a cohesive, consistent brand identity that serves a specific audience.
Steps to Build a Successful Personal Brand
Building a personal brand doesn't have to cost you a lot. Just follow the right process. Now let's get into the step-by-step process for building a stand-out personal brand from scratch:
Step 1: Define Your Goals and Vision
If you are looking to build a solid personal brand, start by getting crystal clear on your vision for your brand. Ask yourself:
What do I want to be known for?
What do I want my reputation to be?
Who do I want to reach and help with my brand?
What change do I want my brand to create?
Your brand needs a clear focus, just like your business or products do. Set strategic goals for where you want your brand to be in 1-3 years.
Step 2: Identify Your Strengths and Skills
Personal branding revolves around your expertise, achievements, skills, and personality. Take inventory of them. What are your strengths and passions? What makes you unique?
Reflect on positive feedback you've gotten from others also. This helps surface your strengths.
Highlight the skills and abilities that make you valuable to others. Those will form the foundation for your brand.
Step 3: Choose Your Brand Identity and Personality
Now, start shaping your brand identity. What image do you want to project consistently? Consider:
Descriptors you want to be associated with your brand (e.g., professional, approachable, quirky, innovative)
Overall tone and personality of your brand
Values and causes your brand aligns with and promotes
The problems your brand aims to solve or needs it fulfills
Your brand identity should be authentic and aligned with your goals. It's how you want your audience to perceive you.
Step 4: Audit Existing Personal Assets and Content
Conduct an audit of your existing online presence and materials. Review your website, social platforms, articles, presentations, videos, etc.
Identify what current assets align with your new brand identity and which need to be updated or removed. This will help reveal any inconsistencies to address.
Step 5: Create Core Brand Messaging and Positioning
Now, begin crafting your core brand messaging. This includes:
Brand Hook: The unique value proposition you offer. Why you?
Tagline: A short, memorable summary of your brand identity. Think Nike's "Just Do It."
Bio: Short description of your brand. Include your value proposition.
Elevator Pitch: A 30-60 second overview of who you are, what you offer, and why you're valuable.
Customer/Client Personas: Detail the core types of customers or clients you serve.
Nail your brand positioning – what makes you distinct in the marketplace? Refine messaging until it captures your new brand identity.
Step 6: Strengthen Your Online Presence
Bolster your brand reach by improving discoverability and consistency across your online properties.
Prioritize your website/portfolio. Make sure it aligns visually with your new brand. Create content that reflect your core messaging within your niche.
Optimize social platforms. Ensure your bio, photos, links, and posts on your social media profiles align with your new brand identity. Show up on the social media platforms consistently. Consistency is key!
Produce new branded content and assets. Create a content strategy. Develop materials like presentations, videos, whitepapers, and e-books that support your new brand. Distribute across platforms.
Be sure everything clearly communicates who you are, what you offer, and why you're valuable. View your website and social accounts through the lens of those unfamiliar with you. Do they perceive your brand clearly?
Step 7: Spread the Word and Connect with Your Niche
Now it's time to promote your new and improved brand actively! A few ideas:
Send personalized emails to share your brand's news with top clients or connections. Request referrals.
Create lead magnets like guides or tip sheets with helpful content to attract new subscribers.
Guest post and collaborate with reputable brands and people in your niche to expand your reach.
Participate consistently on social media channels where your audience engages. Respond to mentions.
Look for speaking opportunities at both virtual and in-person industry events. Pitch yourself.
Make an impact by providing high-value content and resources for your specific audience. Form strategic partnerships to intertwine your brand with recognized players.
Step 8: Monitor, Measure, and Refine Your Brand
Brand-building is never finished! Consistently analyze performance and progress:
Track brand mentions/tags on social media, press, and other channels. Use tools like Hootsuite, Google Alerts, or Talkwalker.
Review audience engagement metrics across platforms. Which content and strategies produce the best results?
Survey clients/customers on their awareness and perceptions of your brand periodically. Gather feedback.
Audit messaging and content regularly to ensure you're still on-brand as you scale.
Assess inbound leads and sales to see if brand-building activities are driving business growth.
Keep improving your personal brand based on what resonates best with your audience. Stay agile and responsive in your market.
Personal Branding Examples
Let's look at some stellar examples of successful personal branding. These influential brands create and influence public perception in their respective fields.
Seth Godin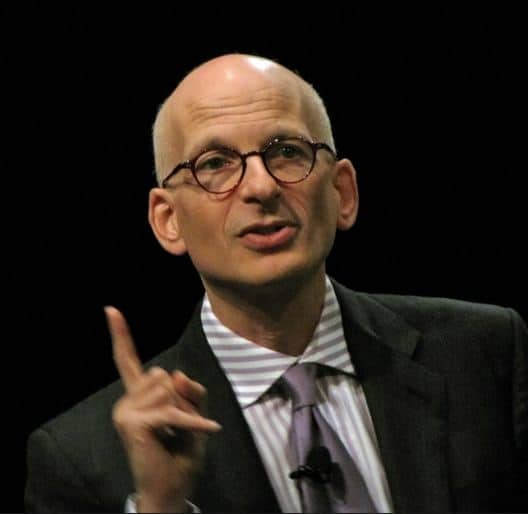 The Brand: Seth Godin is a world-renowned marketing expert who teaches entrepreneurs how to transform their products and businesses. His brand focuses on being remarkable, telling inspiring stories, spreading influential ideas, and challenging the status quo of traditional marketing.
Why It Stands Out: Seth backs up his branded messaging by consistently producing high-value educational marketing content – primarily through his blog, books, podcasts, online courses, and speaking engagements. He positioned himself as a trusted thought leader.
Marie Forleo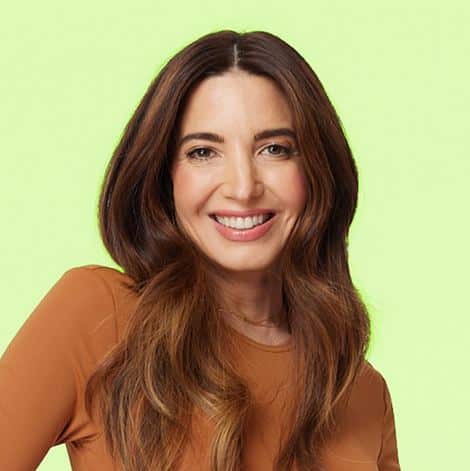 The Brand: Marie's brand centers around empowering people to have fun, make money doing work they love, and make an impact in the world. She teaches online marketing and business strategies for entrepreneurs through her courses and shows MarieTV.
Why It Stands Out: Marie is incredibly passionate and upbeat. She over-delivers value on her blog and show. Her brand excels at building a community and showcasing positivity & authenticity.
Michael S. Hyatt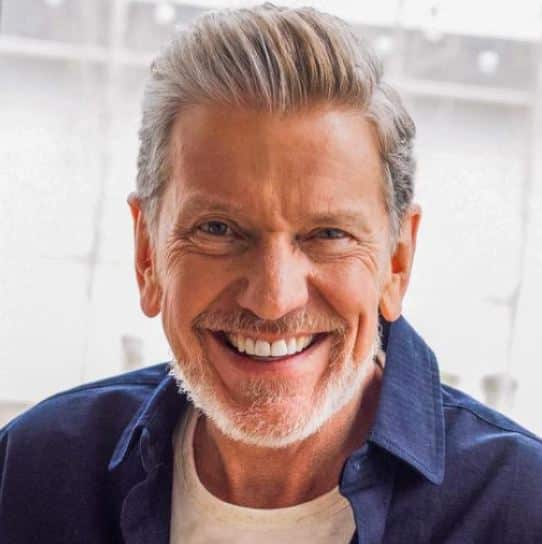 The Brand: As a former publishing executive, Michael reinvented his personal brand to become a leading expert on productivity, leadership, and intentional living. He provides insights and strategies for achieving goals.
Why It Stands Out: Michael is skilled at crafting relatable, engaging content – via his blog, books, podcast interviews, online courses, etc. He built a powerful educational platform.
Tai Lopez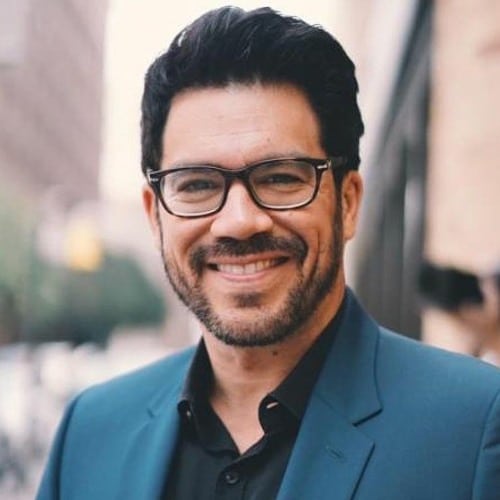 The Brand: Tai brands himself as a leading business investor and advisor who can teach almost anyone how to achieve wealth, success, and an optimal lifestyle. He shares advice and mindset shifts for success.
Why It Stands Out: Tai excels at aggressive self-promotion across all social platforms – garnering attention with edgy, controversial marketing tactics. He built a huge following online.
As you can see, each brand has carved out a unique positioning in the market that highlights its expertise and personality. What worked for them? Tapping into their natural abilities and consistently providing extreme value for a specific audience.
Model what these branding experts have successfully done as you build your brand identity.
Improving Your Personal Branding
Maybe you already have a personal brand but want to take it to the next level. Here are five proven strategies to improve or reinforce your personal brand:
Analyze your current brand identity.
What's working well that you should amplify? What's not producing results to eliminate? Assess blog and social media engagement, website traffic, inbound inquiries, etc.
Request client or colleague testimonials.
Positive endorsements from others who know your work can greatly enhance your brand's credibility and reach.
Develop your brand's origin story.
Connect more deeply with your audience by sharing your background and challenges overcome, why you're passionate about your work, and your vision for the future impact of your brand. Make it personal.
Commit to creating high-value content regularly.
Consistently producing helpful blogs, videos, courses, etc., builds trust and authority. Share your best insights.
Continue learning and evolving your skills.
Stay relevant by constantly expanding your knowledge and abilities related to your niche. Refresh your brand.
Reassess and realign your brand as you and the market change. Keep finding new ways to provide even more value to your audience.
Personal Branding Strategy
Defining your strategy for growing and managing your brand over the long term is crucial. Here are the key components of a complete personal branding strategy:
Brand Foundations
Core brand identity and values
Your origin story and purpose
Customer avatars
Competitor analysis
Messaging and Content Pillars
Key messaging documents
Recurring content themes and topics
Growth Channels
Target media outlets and publications
Strategic partnerships
Speaking opportunities
Networking events and conferences
Online Platforms
Website optimization plan
Social media calendar and engagement tactics
SEO strategies
Email list-building
Measurement and Tracking
Brand awareness and sentiment
Content and engagement metrics
Lead generation and sales
ROI of branding activities
Refinement
Improvement plan based on data
Quarterly or bi-annual brand audits
Ongoing personal development
Having a documented strategy keeps your efforts focused and aligned. Regularly reassess the plan to keep your brand nimble and responsive in the marketplace.
Most importantly, your personal branding strategy must authentically reflect your values, passions, and purpose beyond just professional success. A fulfilling brand comes from the heart.
Using Social Media to Build a Personal Brand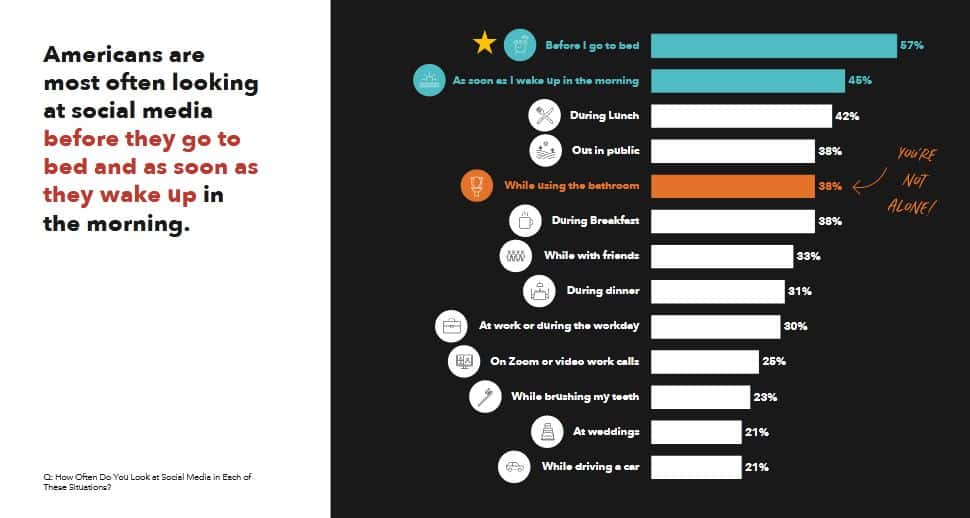 Social media is a powerful tool for building and broadcasting your brand. Let's explore smart strategies for the top platforms:
LinkedIn
Craft a detailed LinkedIn profile summary that captures your brand identity and value proposition.
Showcase achievements, skills, and experience prominently.
Engage consistently by publishing new posts, articles, and content.
Join relevant LinkedIn Groups to connect with your industry niche.
Activate the Open Profile function so people can easily discover you.
Facebook
Optimize your Facebook bio with key branding messages and a link to your website.
Curate content that educates and inspires your target audience on topics related to your brand.
Go Live regularly with video updates to boost visibility and engagement.
Create shortest-path branded URLs for easy promotion.
Instagram
Build an authentic brand identity on Instagram with a cohesive visual theme, voice, and style.
Utilize relevant hashtags in posts, so you appear in niche keyword searches.
Post Stories daily or weekly to give followers a behind-the-scenes look at your brand in action.
Partner with brands in your industry for cross-promotion opportunities.
YouTube
Create helpful tutorials and videos on YouTube demonstrating your knowledge and abilities related to your brand identity.
Optimize video titles, descriptions, tags, and transcripts for maximum discoverability.
Promote new videos across all your other social platforms.
Analyze audience retention and satisfaction metrics to refine your content.
The key is choosing 1-3 platforms where your audience already spends time, then engaging consistently. Don't spread yourself too thin. Quality over quantity when it comes to social branding.
Key Takeaways
Let's recap the core personal branding strategies covered to help you succeed:
Define your target audience and brand identity upfront. Get specific on who you help and what you want to be known for.
Audit your current assets and identify gaps. Make improvements for consistency.
Strengthen your online presence. Refresh content on your website, social platforms, presentations, etc. Optimize for discoverability.
Create value-added content and resources. Position yourself as an industry thought leader.
Promote your brand. Network, guest post, speak at events, partner strategically, and connect on social media.
Track brand growth and engagement. Continuously gather feedback and refine your approach for maximum impact.
Remain authentic. Build your reputation based on true skills, beliefs, and passions – not a fabricated persona.
The more value you consistently provide, the quicker you'll go from unknown to respected industry leader. Consistency is the secret to fast growth!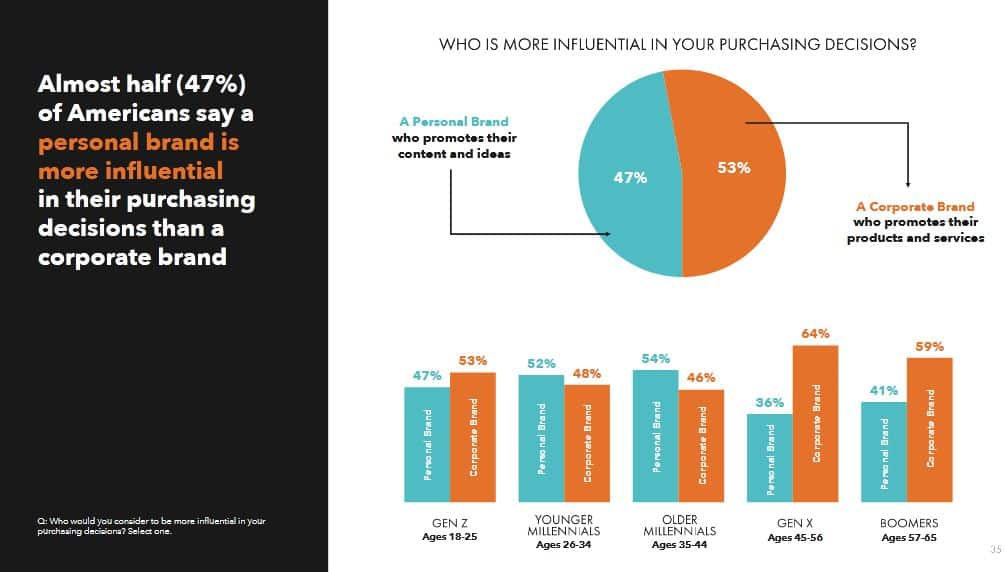 Image Source: Brand Builders Group
Conclusion
I hope this guide has provided you with clarity and a roadmap for building your personal brand.  A strong personal brand is mandatory for entrepreneurs, creators, professionals, and anyone who wants to grow quickly and achieve success.
It's your foundation to influence broader change and greatly impact your world.
You can build an authoritative brand identity from the ground up by: 

Investing the time needed to craft your reputation deliberately

Telling your story powerfully
Building a solid personal brand takes effort and time. But you don't have to do it all by yourself. Working with AdvertiseMint can help you accomplish the goal faster.

At AdvertiseMint, we are experts in social media paid ads. We run ads on sites like Facebook, Instagram, YouTube, and TikTok. Let our team help you run powerful ads to quickly reach your target audience and build your personal or business brand.
With AdvertiseMint, your brand story can become great ad content. Make more people aware of you and trust you by partnering with us.
The first step is to request a Facebook ads consultation with us. Let's talk about your goals and make a tailored plan for you.