August 24, 2018
@PewResearchCenter Report Shows Social Media Influences Opinions. #fakenews #socialmedia
Click To Tweet
It may sound ridiculous that a social media post can influence others' stance on an issue. Believe it or not, it can, according to a recent Pew Research Center report. A recent survey revealed that 14 percent of Americans in the past year have changed their stance on a political or social issue because of social media.
The survey, conducted from May 29 to June 11, found that US adults do, in fact, take information they encounter on social media very seriously. With the #MeToo and #BlackLivesMatter movements, as well as daily presidential tweets about national topics filling up feeds, public opinions are bound to be affected in some way. While most Americans may take these opportunities to counter or support what populates their feeds, Pew Research Center's findings show some citizens change their minds because of it.
In its findings, Pew Research Center reported that young men in particular have been more likely than other demographics to change their opinions after seeing something on social media. Specifically, in the past year, three-in-ten men in the 18 to 29 age range altered their stance on a political or social issue because of the information they saw on social media. That's a full 29 percent. In contrast, only 12 percent of men aged 30 and older and 11 percent of women aged 30 and older said the same.
Race and ethnicity was also a factor measured in the study. These are the ethnicities and races of the citizens who said social media affected their views in the past year:
Black: 19 percent
Hispanic: 22 percent
White: 11 percent
Additionally, political party affiliation was an indicator of people's tendencies to change views. The survey revealed the following about party affiliation in respect to likeliness to change views in response to social media:
Democrats and Democrat-leaning Independents: 17 percent
Men: 21 percent
Women: 14 percent
Republicans and Republican leaners: 9 percent
Men: 9 percent
Women: 9 percent
Clearly, social media is a powerful influencer in matters of political and public opinion.
Social Media and Fake News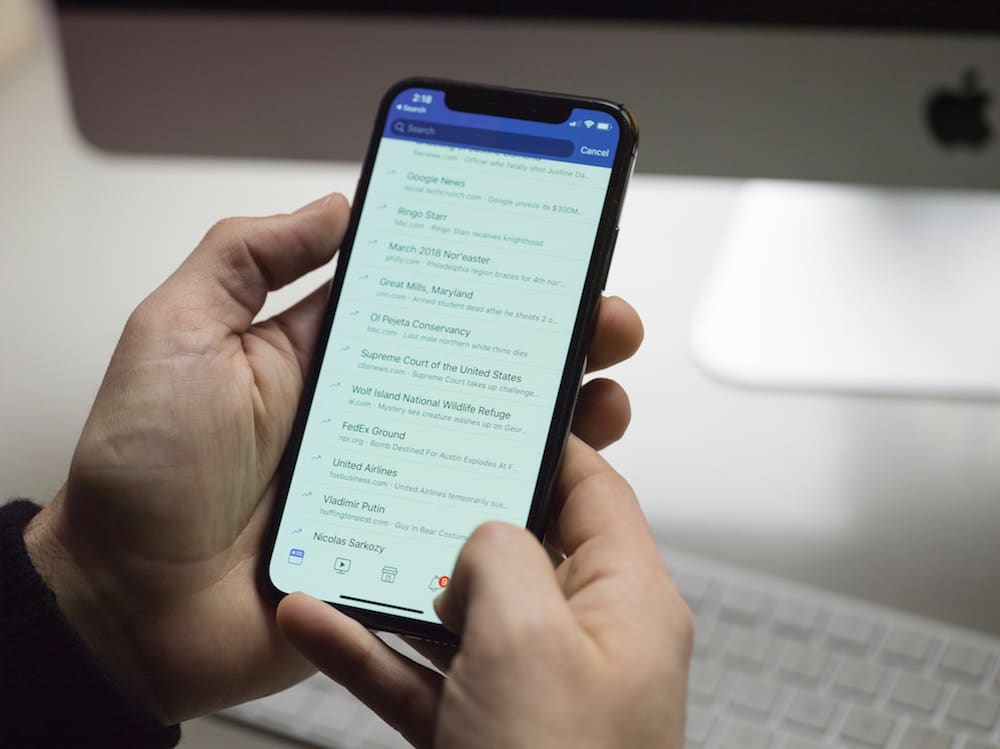 Although 14 percent seems like such a minuscule portion of the American population, Pew Research Center discovered that the people who make up that number place significant importance on social media as a political and activist resource. Social media platforms like Facebook and Twitter can indeed be useful tools for healthy debates and conversations to encourage positive change—but they can also influence people's opinions with fake news
During the 2016 US Presidential Election, Russian troll accounts distributed politically divisive ads to spark controversy and manipulate voters' views on important topics such as gun control. The accounts that distributed those ads posed as US organizations such as Black Lives Matter, LGBT United, L for Life, Being Patriotic, and Born Liberal, organizations people trust. One particular page, posing under the name Secured Borders, promoted anti-immigration rhetoric, acquiring 133,000 followers.
The proliferation of fake news on social media has the potential to cause crises at the national level. Recognizing social media's influence on people's opinions, Facebook is implementing stricter rules for advertisers and publishers who want to use the platform to promote content. In light of the election interference, Facebook deliberated on the meaning of "free expression," as bad actors use the term as justification to share fake news, spread hate speech, and even incite violence.
Facebook is also increasing transparency for pages and ads. Any advertiser who distributes electoral or "issue" ads (i.e. ads about controversial issues like gun control) must first receive authorization. These ads will be labeled a "Political Ad" to let people know that the ad has a political purpose. Facebook also requires pages with large US audiences to adhere to new authorization requirements before they can continue to post and advertise on the platform.
Written by Anna Hubbel, staff writer at AdvertiseMint, company for Facebook ads
Comments
comments