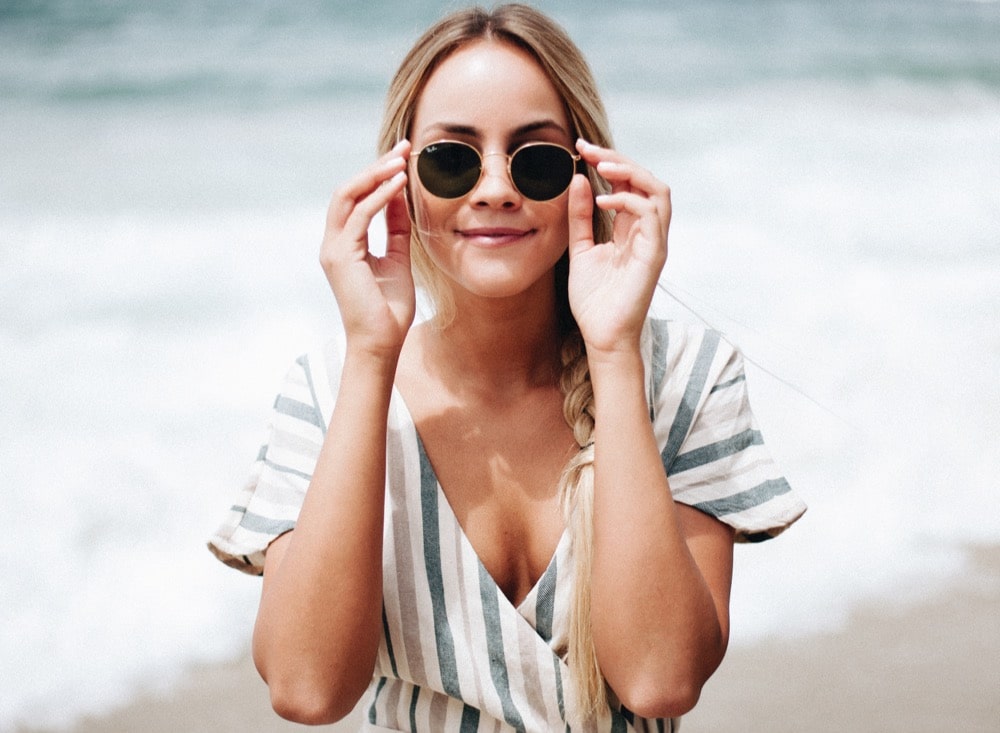 Samantha Wormser, lifestyle blogger, influencer, and founder of thesaltytwig.comSoon after Instagram Stories launched in August 2016, Mediakix, an influencer marketing agency, noticed influencers' declining interest in Snapchat. Baffled, the six-year-old company investigated.
Mediakix observed 12 of its popular influencers, including Shay Mitchell, Logan Paul, and Lele Pons, who post regularly to Instagram and Snapchat and had large followings. The agency documented the number of daily posts each influencer posted for 30 days in February 2017 then another 30 days in August 2017. The results confirmed the agency's suspicions: influencers are fleeing from Snapchat, straight into the arms of its gloating rival, Instagram.
According to Mediakix, the 12 influencers were posting 33 percent less on Snapchat and 14 percent more on Instagram Stories. Six months after the first surveillance in February, the influencers were more active on Instagram than on Snapchat, posting twice the amount each day on average to Instagram Stories. According to Mediakix's report, Snapchat posts in April dropped from 1,906 to 1,275 in August. The average daily posts declined from 9.9 to 3.5.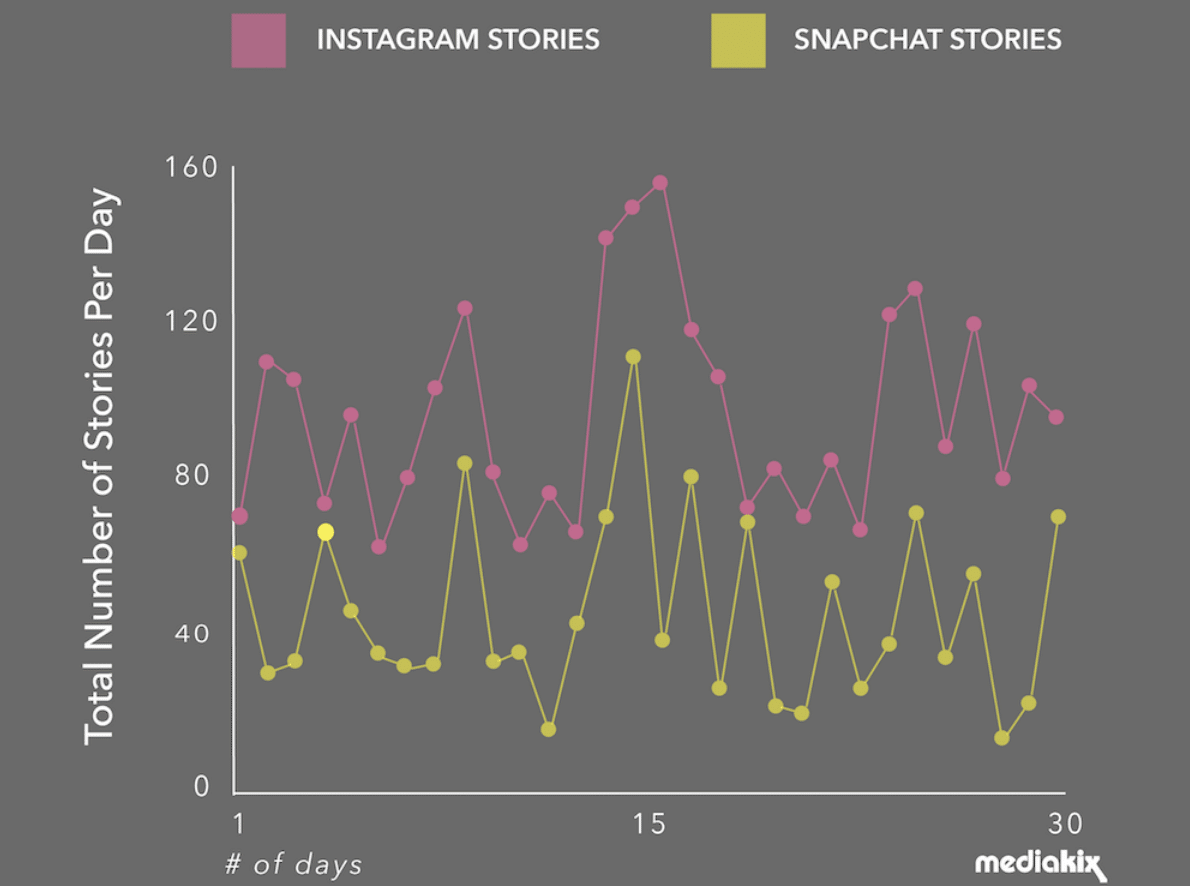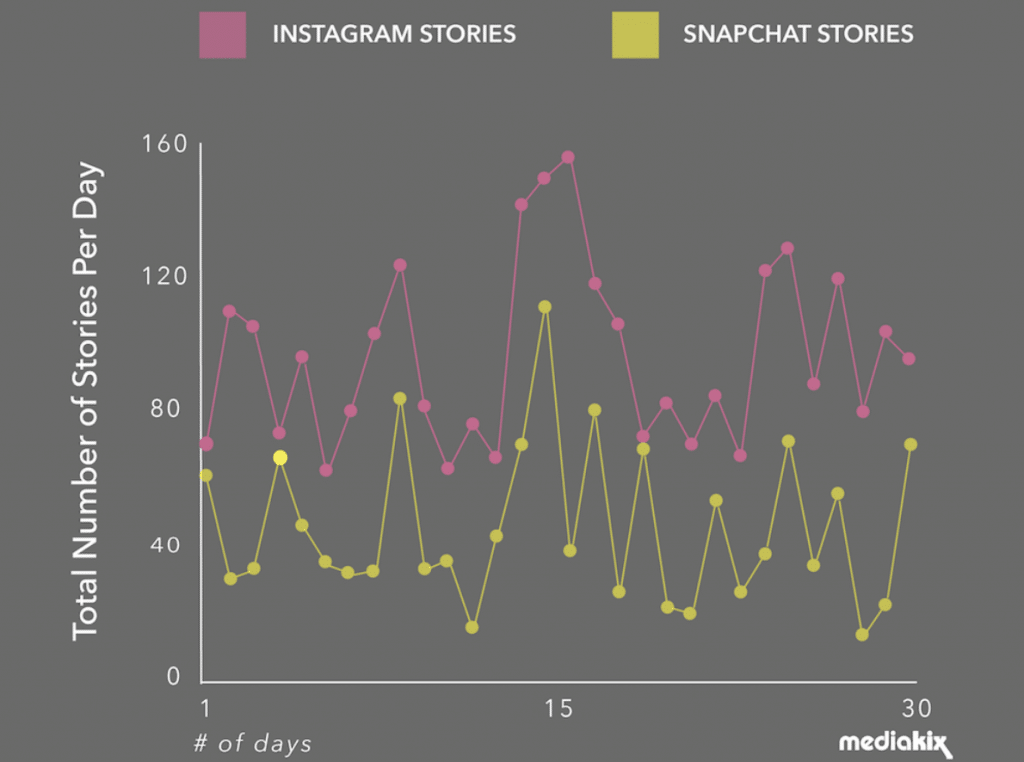 The reason for this decline is ad nauseam. Time and again, Snapchat influencers have criticized the app's lack of brand-friendly tools. One such influencer is Van Koo, who uses both Instagram and Snapchat. When asked why she prefers the former over the latter in an interview, the Instagram star points to the difficulty of growing Snapchat followers.
"It doesn't serve growing brands well. If you're expanding reach and cultivating a following, you need a platform that gives you the ability to showcase a legacy of content. This isn't true of Snapchat, which is more of a buddy network than a follower network."
During her experience with Snapchat, Koo found that ephemeral content alone doesn't drive exposure or brand awareness.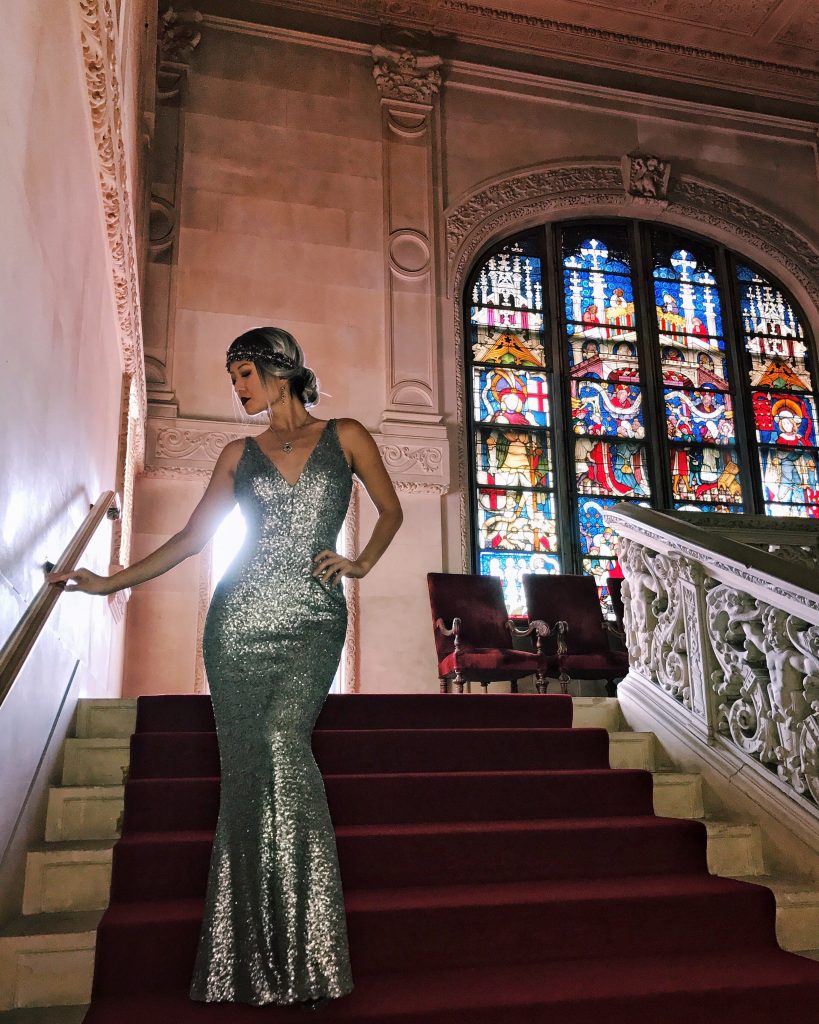 Another influencer in a separate interview noted Snapchat's lack of metrics.
"On Instagram, you can see impressions, saves, clicks, as well as engagements such as likes and comments. On Snapchat, you can only see how many people viewed your story," said Samantha Wormser, a San Diego-based lifestyle blogger and social media cognoscente.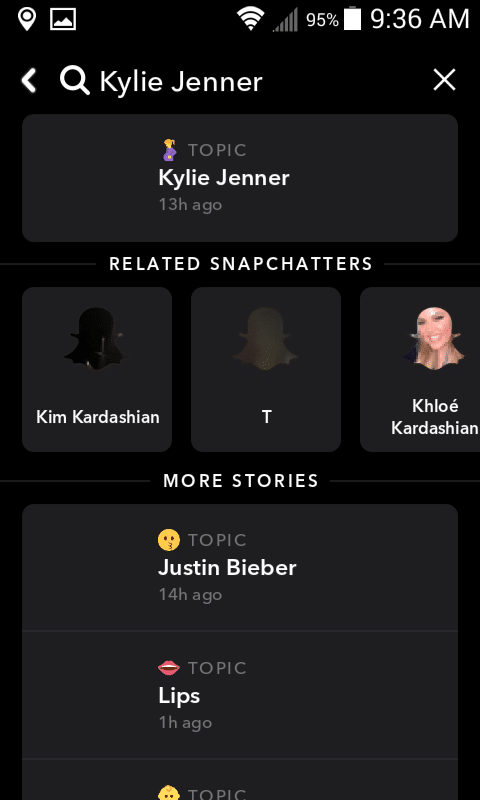 Because Snapchat initially emerged as a platform for close friends to share in-the-moment, personal photos and videos, the app doesn't have many tools valuable for influencers or brands. The pressure to accommodate brands began when long-time rival Instagram appropriated its once novel feature, the ability to post ephemeral, 24-hour photos and videos. Since Instagram launched Stories in 2016, many influencers and users abandoned Snapchat for Instagram—it's easier to use one app with the best of both worlds, permanence and transience, than to use two.
Scrambling to recover the users it lost to its rival, Snapchat released its own version of an Instagramesque search tool in January that allows users to find snaps and snapchatters. However, without a curated feed that users can visit, the search tool is useless. Without a curated feed, users can't determine whether or not an account will post content relevant to their interests and, consequently, whether or not to follow the account. As Koo pointed out, influencers will struggle to grow their following if they don't have a legacy content to offer.
If Snapchat wants influencers to return, tails tucked between their legs, repentant like the Prodigal Son, it must do what Instagram did best: plagiarize. As numerous influencers made clear, growing followers is integral to their strategy, and a curation feed like Instagram's, as well as better analytics tools, will give them exactly what they want.