What can I sell on Amazon without approval? That's the question new Amazon sellers ask themselves.
Amazon is a giant platform in the e-commerce world where you can sell product categories of different diversities. While some categories of products require special approvals, you can sell many items on Amazon without fuss.
This article will discuss the product categories you can sell on Amazon without approval, the restricted categories, and the gated categories.
Product Categories You Can Sell on Amazon Without Approval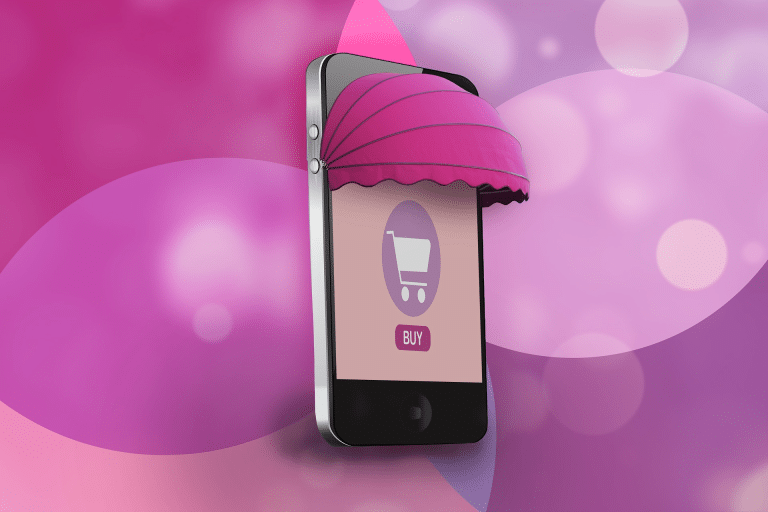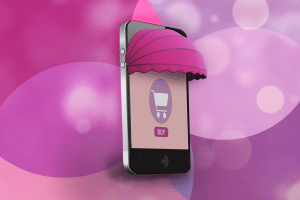 Source: Pixabay
If you are asking yourself, "What can I sell on Amazon without approval," you need to study the products in Amazon's open categories below:
1. New and used books.
One of the easiest and most accessible categories on Amazon for sellers is the book category. You can sell both new and used books without any special approvals. Whether you have a stack of old novels or access to new best-selling titles, you will find Amazon's book market welcoming.
2. Electronics accessories.
You don't need approval to sell electronics accessories like cell phone cases, screen protectors, chargers, and cables. With the ever-increasing demand for gadgets, this category can become a profitable choice for beginners. However, you should ensure your products meet Amazon's quality and safety standards.
3. Home and kitchen products.
From kitchen gadgets to home décor, you have a wide range of options in this category. Selling items like cookware, utensils, bedding, or home organization products can be a great way to start your Amazon business. Just ensure your products are in good condition and meet safety standards.
4. Toys and games.
Toys and games are always in demand, and you can sell them on Amazon without approval. This category includes board games, puzzles, action figures, and more. However, you should ensure that the toys are safe for children and the games are complete and in good condition.
5. Clothing and accessories.
Fashion is a thriving category on Amazon. You can sell clothing, shoes, handbags, and accessories without approval. Ensure your products have accurate descriptions, high-quality images, and competitive prices to stand out in this competitive market.
6. Beauty and personal care.
Personal care and beauty products are also an option for new Amazon sellers. Without special approval, you can list items like skincare products, makeup, hair accessories, and grooming tools. However, you must ensure your products are authentic and meet safety regulations.
7. Health and household items.
Health and household products like vitamins, supplements, cleaning supplies, and bathroom essentials are always in high demand. You can sell these items without approval, but you should ensure safety and list their expiration dates.
8. Sports and outdoors.
For those interested in sports and outdoor gear, Amazon allows you to sell items like fitness equipment, outdoor clothing, camping gear, and sports accessories without special approval. However, you should ensure your products are genuine and safe.
9. Pet supplies.
Pet lovers can sell pet supplies like food, toys, grooming products, and accessories without approval. You just have to ensure the products are safe for pets and accurately described.
10. Automotive parts and accessories.
If you are good with cars and automotive products, you can sell their parts and accessories on Amazon without special approval. You can list car batteries, oil filters, car mats, and car care products.
The Restricted Categories of Products You Can't Sell on Amazon Without Approval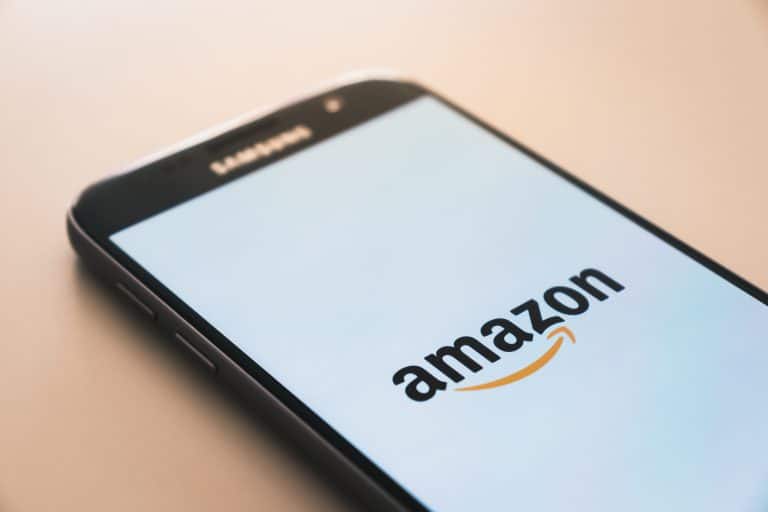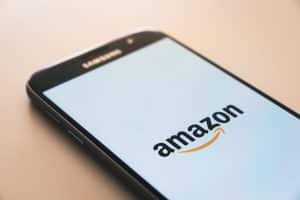 Source: Unsplash
Sellers can't list products in the restricted categories on Amazon without approval. Here is a list of product categories that require special approval:
1. Prescription medications.
Selling prescription medications without the necessary licenses and approvals is strictly prohibited on Amazon. It is a vital rule to ensure the safety and legality of medical products.
2. Hazardous materials.
Hazardous materials, such as chemicals, explosives, and flammable materials, are in the restricted categories on Amazon. If mishandled, these products can pose serious risks, so they are restricted to ensure safety.
3. Stolen goods.
Amazon has strict policies against selling stolen, counterfeit, or illegally acquired goods. So, you should always source your products from legitimate suppliers and make sure they are authentic.
4. Alcohol and tobacco.
The sale of alcohol and tobacco products on Amazon is subject to strict regulations, including age verification. You will need specific approvals and licenses to list these items.
5. Weapons and ammunition.
You can't sell firearms, ammunition, and explosive devices on Amazon without proper legal permits. This restriction ensures that Amazon sellers do not sell potentially dangerous products indiscriminately.
6. Human organs and remains.
The sale of human organs or any related product is prohibited on Amazon. Doing this is both illegal and morally unacceptable.
7. Animals and wildlife products.
You can't sell endangered species and products like ivory and certain furs on Amazon. Amazon sellers are expected to protect wildlife and adhere to international regulations.
8. Drug paraphernalia.
Items related to drug use, such as pipes, bongs, and other paraphernalia, are in the restricted categories. The platform ensures they are restricted to maintain a safe and lawful marketplace.
9. Surveillance equipment.
Spy equipment like hidden cameras and listening devices is limited on Amazon to protect the privacy and security of individuals.
9. Recalled products.
Listing products officially recalled due to safety concerns is strictly prohibited. Always check your products' status to ensure they are not on recall lists.
10. Lockpicking devices.
Selling lockpicking tools and equipment is restricted on Amazon to prevent their misuse for illegal activities.
How To Sell Products in Gated Categories on Amazon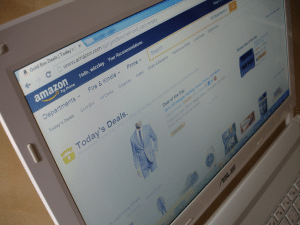 Source: Pixabay
Gated categories are product groups requiring special approval from Amazon before listing. Below are easy steps you can follow to get approval and start selling in gated categories:
Step 1: Research the gated categories.
Amazon has various gated categories, including health and personal care, clothing, jewelry, and more. Please make sure your products align with the specific category's requirements.
Step 2: Prepare your business.
You should have a registered seller account before seeking approval. Also, you must have a positive seller performance history and accurate product listings.
Step 3: Source authentic products.
Gated categories often require proof of authenticity for products. So, ensure you source your products from reputable suppliers or manufacturers. Genuine invoices and documentation may be necessary during the approval process.
Step 4: Understand the category requirements.
Carefully read and understand the category-specific requirements outlined by Amazon. These requirements can include quality standards, safety regulations, and specific documentation.
Step 5: Gather the necessary documents.
Depending on the category, you may need to provide documents such as invoices, certificates of authenticity, or safety compliance records. Please ensure you have all the necessary paperwork to submit your application.
Step 6: Access the Amazon Seller Central account.
Log into your Amazon Seller Central account. Once you are in, go to the "Inventory" tab and select "Add a Product." Search for the specific product you want to list within the gated category.
Step 7: Apply for approval.
You can apply for approval if you need it for the category. Click on it and follow the prompts. Also, be prepared to follow the required documents and provide additional information about your business.
Step 8: Wait for a response.
After you submit your application, Amazon's team will review it. Approval times can vary, so you will need to exercise patience. You will receive a notification via email or within Seller Central about the status of your application.
Step 9: Fulfill any additional requests.
Sometimes, Amazon may request further information or clarification. Please be responsive and provide the necessary details quickly to speed up the approval process.
Step 10: Start selling.
Once you receive approval, you can start listing and selling products in the gated categories. However, please ensure your product listings are accurate, competitive, and compliant with Amazon's policies.
Step 11: Maintain compliance.
Continually meeting Amazon's category-specific requirements and maintaining high customer service is crucial. Check for updates and changes to the gated categories' guidelines regularly.
How To Sell on Amazon Without Restrictions
You can use plenty of product categories and strategies to sell on Amazon without restrictions. Follow the guidelines below to sell on Amazon with minimal barriers:
1. Choose the right product category.
To avoid restriction, select product categories that don't require special approvals. These categories often include books, electronics accessories, clothing, and more. You should also ensure your chosen products align with your interests and expertise.
2. Create a seller account.
Sign up for an Amazon seller account. You can choose between an individual or a professional seller account. Also, an individual seller account is suitable for small-scale sellers, while a professional seller account is ideal for Amazon sellers planning to sell more than 40 items monthly.
3. Prepare your product listings.
Accurate and appealing product listings are crucial for attracting buyers. Write detailed descriptions, include high-quality images, and set competitive prices. Use Amazon product listing guidelines to ensure compliance.
3. Fulfillment method.
It would be best to decide whether you will fulfill orders yourself (Fulfillment by Merchant or FBM) or use Amazon's fulfillment centers (Fulfillment by Amazon or FBA). FBA can provide a competitive advantage with prime eligibility.
Read more: Amazon FBA vs. FBM.
4. Shipping and customer service.
Offer reliable shipping options and provide excellent customer service. Timely order fulfillment and positive customer interactions can boost your reputation as a seller.
5. Maintain good seller metrics.
Amazon tracks your performance through seller metrics, including order deflect rate, late shipment rate, and customer feedback. It would be best if you aimed to maintain high scores to avoid potential restrictions.
6. Abide by Amazon's policies.
Familiarize yourself with Amazon's sellers' policies and follow them diligently. These include policies on product condition, returns, and prohibited items.
7. Avoid intellectual property use.
Be careful about using trademarked or copyrighted materials without proper authorization. Unauthorized use can lead to account restrictions.
Conclusion
Certain product categories and brands require approval to sell on Amazon. However, new sellers still have plenty of opportunities to begin their e-commerce journey. The key to success lies in sourcing quality products, providing excellent customer service, and following Amazon's policies and guidelines. So, pick a category that aligns with your interests and expertise.
Do you want to know the secret to successful ad campaigns on Amazon? It's an effective Amazon advertising agency!
Frequently Asked Questions
What products can I sell on Amazon without approval?
The products you can sell on Amazon without approval include books, clothes, electronics, toys, and many more. These products are in the open categories.
Are there any restrictions on product conditions for open categories?
Amazon expects you to sell new or used items in acceptable condition. Selling damaged or counterfeit products is strictly prohibited.
Can I sell food and beverages on Amazon without approval?
Most food and beverage items require approval due to health and safety regulations. You will need to meet specific requirements to sell in this category.
Related Topics
Amazon Review Not Showing Up? Discover Why
Amazon Sales Down? See Solutions