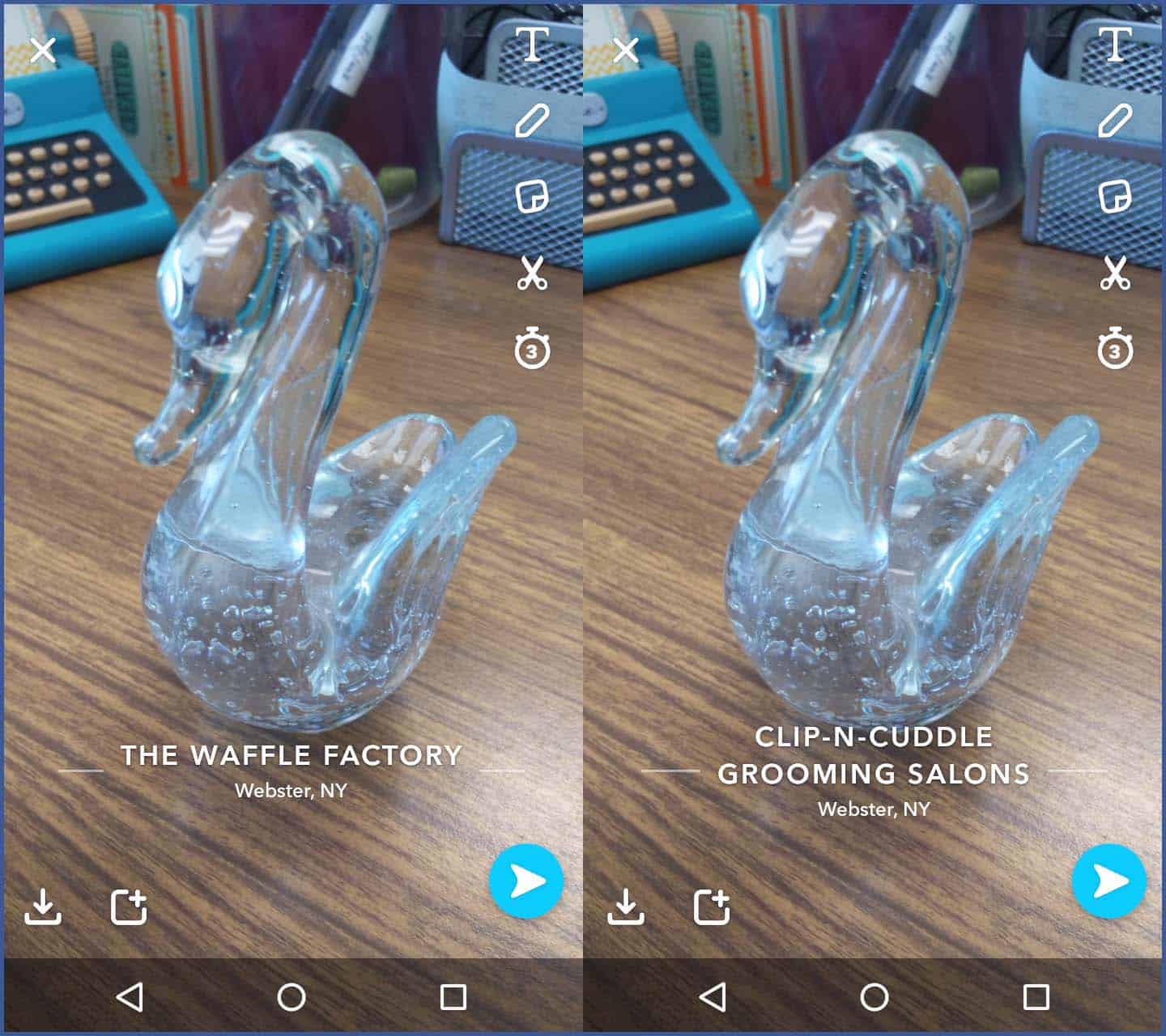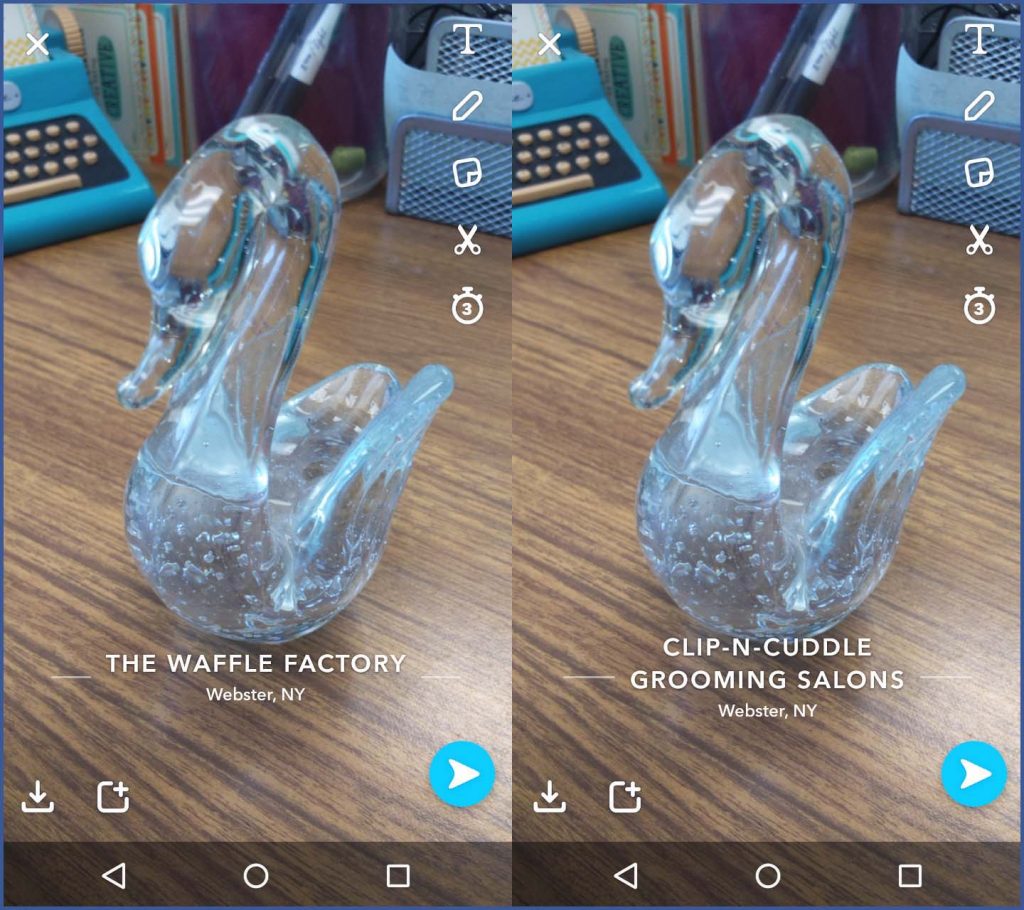 Local businesses that seek to increase their social media exposure should explore the latest geofilter Snapchat has slyly implemented. The new geofilter, individuals discovered Tuesday in New York City, identifies nearby businesses in white text at the bottom of your Snap.
The new geofilter was discovered shortly after Snapchat announced the launch of a new, unrelated update. (See "Limitless Snaps Allows Users to View Snaps Again and Again") It may be that Snapchat is once again taking a poke at Facebook's Instagram Stories, which allows users to view nearby locations and turn them into stickers.
With the new geofilter, the user taps to change the location to any of a number of identified nearby businesses. In Webster, New York, businesses identified include The Waffle Factory, Dunkin's Donuts, and Clip-n-Cuddle Grooming Salons. In the Fifth Avenue area of New York City, Anthropologie, The Parker Gramercy and Union Fare were identified.
A Discreet Release
We do not yet know whether this feature is available to users everywhere or if only in New York State. It is also unknown at this time whether businesses must pay to display their name and location. All we know is that Snap Inc. did not make an official announcement of the new geofilter's release.
This could be a major marketing opportunity for small businesses to reach teenagers and millennials. In some suburban areas, such as Webster, New York, there are various small businesses whose existence is unknown to the younger generation. Perhaps this is why the network was so discreet, so as to not draw attention to its clear mimic of the Instagram Stories location feature.
Have you used Snapchat's new geofilter to identify nearby businesses? Tell us what you think in the comments section below.
Comments
comments