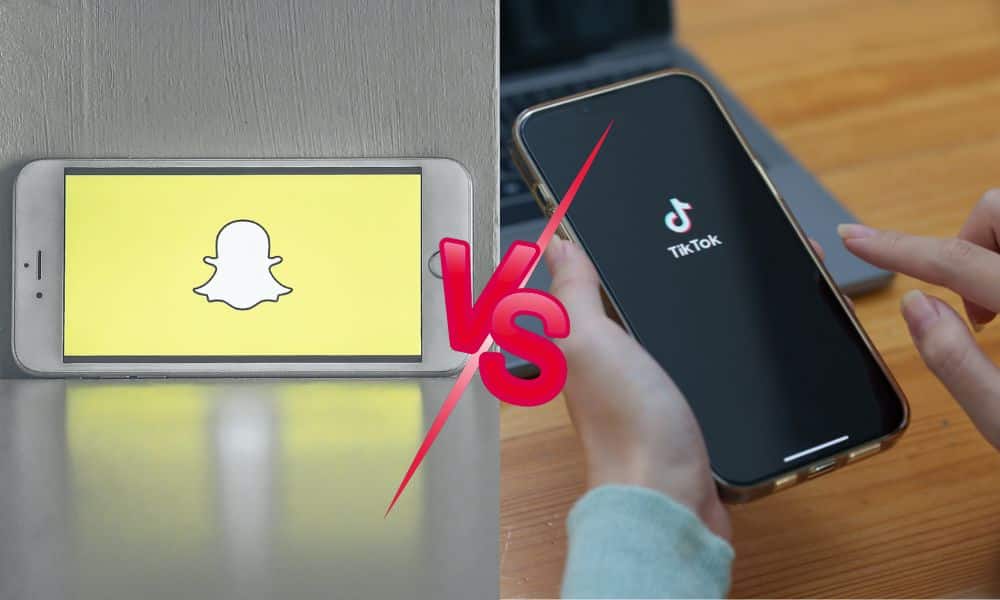 Snapchat vs. TikTok: Which is better?
Social media platforms have changed how we connect and communicate with friends and family. Among the wide array of options, two apps stand out as prominent platforms– TikTok and Snapchat. Each has its unique features and quirks.
This article will discuss the key differences between Snapchat and TikTok and the pros and cons of each platform. We will help you discover which is the best fit for you.
What Is Snapchat?
Snapchat is a social media app known for its ephemeral content, i.e., photos and videos disappear after a brief viewing. It also features Stories for 24-hour content sharing, creative filters, and augmented reality effects. Users can chat privately, and there's a "Discover" section for news and entertainment. Initially popular among younger users, its user base has become more diverse in recent years.
What Is TikTok?
TikTok is a fun and short video social media platform. It's all about creating and sharing 15-second to 10-minute videos. People use it to showcase their creativity, dance, sing, and share humor. It's popular among young users and has a personalized feed for easy discovery. TikTok offers cool editing tools, a vast music library, and a place to explore trends and challenges. It's a place to have fun, be creative, and connect with a global audience.
What Is the Difference Between Snapchat and TikTok?
Snapchat and TikTok are both popular social media platforms, but they have distinct differences:
Content type:

Snapchat: Known for "Snaps," which are images and videos that disappear after a set time. Also, it offers "Stories" for sharing content with a 24-hour lifespan.
TikTok: Focuses on short-form video content, with a heavy emphasis on music and creativity.

Audience:

Snapchat was initially popular among younger users for its privacy features, but it now has a broad user base.
TikTok: Particularly popular among Gen Z and younger millennials but attracting users of all ages.

Content discovery:
Engagement:

Snapchat: Focused on direct, one-to-one, or small group communication with features like private messaging, calls, and streaks.
TikTok: Primarily revolves around public content creation, with comments and features like "Duets" and "Stitches" (collaborative videos) promoting interaction.

Editing and effects:

Snapchat: Known for its extensive filter and augmented reality (AR) effects.
TikTok: Offers a wide range of video editing tools, effects, and a vast music library to enhance creativity.

Monetization:

Snapchat: Offers advertising options through Snap Ads and Sponsored Lenses.
TikTok: Provides various advertising opportunities, including in-feed ads, branded challenges, and influencer collaborations.

Privacy and Ephemeral Nature:

Snapchat: Pioneered the concept of disappearing content, emphasizing privacy.
TikTok: Content can be public or private. It focuses more on creative expression and less on privacy.

Geolocation Features:

Snapchat: Features location-based filters and stories tied to specific locations.
TikTok: Also offers geolocation features but places more emphasis on content creation.
Pros and Cons of Snapchat and TikTok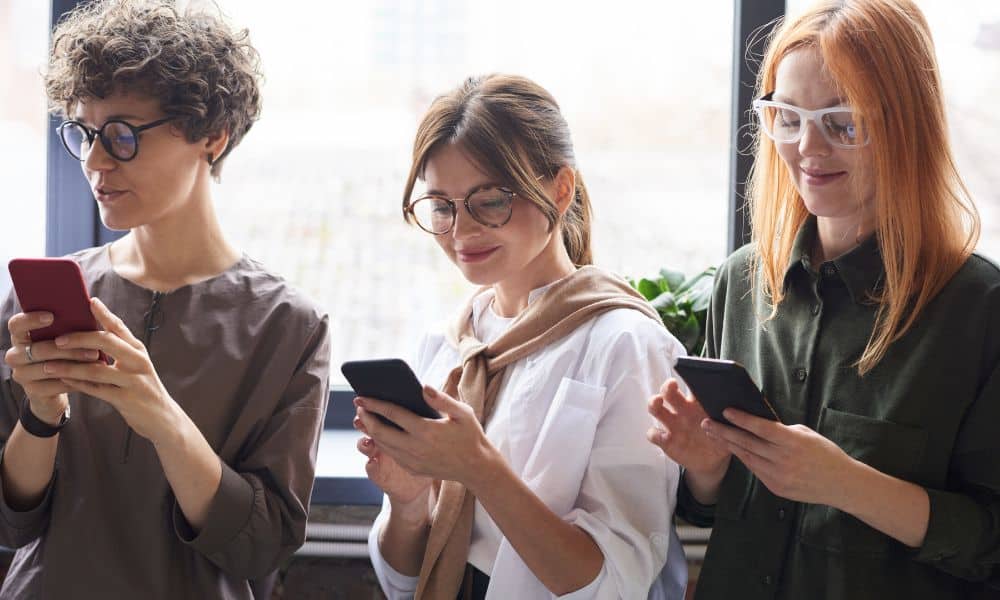 Let's explore the pros and cons of both platforms to help you understand their strengths and weaknesses:
Pros of Snapchat
Ephemeral messaging: Snaps on Snapchat is known for its disappearing nature. It provides privacy and encourages users to communicate freely.
Chat features: Snapchat's chat functionality makes it easy to start conversations with friends. These chats can be done through text, voice, or video calls.
Creative tools: Snapchat has a wide array of filters and stickers. Users can use these stickers to edit and enhance their photos and videos.
Discover and Spotlight: These features allow users to explore content from celebrities and influencers.
Cons of Snapchat
User base: Though Snapchat has a large user base, it is less vast than other platforms.
Complex interface: For new users, Snapchat's interface can be challenging. It may take time for newbies to get used to the platform.
Discoverability. Finding new users can be challenging. The app relies heavily on usernames and QR codes to discover friends.
Pros of TikTok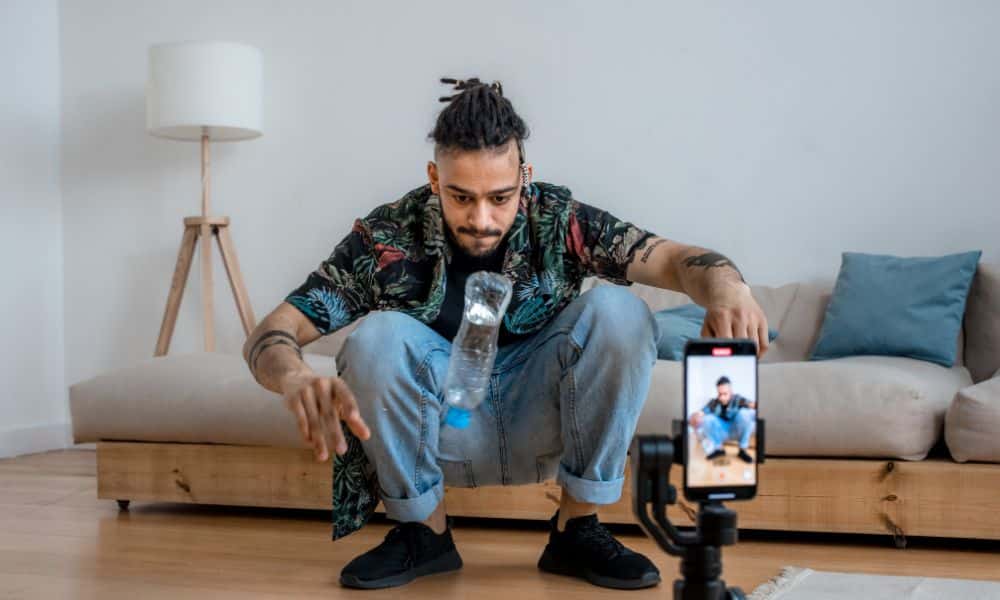 Algorithmic feed: TikTok's algorithm considers users' preferences. It makes it easier for users to discover relevant content from other users, including those they don't follow.
Trend-driven content: TikTok's trends and challenges encourage engagement among users. Users can easily follow trending challenges and participate in them.
Creative tools: TikTok is very video-focused. Hence, the app offers a wide range of editing tools that allow users to put their creative minds at play.
Viral potential: TikTok videos can go viral fast. Viral videos reach audiences of all ages, interests, and locations. This results in higher exposure and more followers.
Broad reach: TikTok has over a billion users around the world. This makes it a great platform for businesses to market their products and services.
Cons of TikTok
Learning curve: Creating engaging content on TikTok can be more challenging due to the need for creative video editing, effects, and music integration.
Privacy concerns: TikTok has faced criticism over data privacy issues and its handling of user information, which has led to concerns about potential data breaches.
Audience Demographics: Snapchat vs. TikTok
Understanding the audience demographics of platforms like Snapchat and TikTok is crucial. It can help brands and marketers tailor their marketing efforts based on their users' liking.
Snapchat's user demographics.
Appeal to younger audiences: Snapchat has been popular among younger users, especially teenagers and young adults. Its largest age group includes 18 to 24 years old, followed by ages 25-34 and ages 13-17.
Geographical distribution: As of April 2023, India had the most Snapchat users, with a staggering 182.35 million users. The U.S. follows it with 108.8 million users, and France with 25.9 million users.
TikTok's user demographics.
Diverse age groups: While TikTok initially attracted younger demographics, the user base has gradually expanded to include older users.
Global user base: TikTok has a massive global user base with a strong presence in various countries. As of July 2023, the U.S. had 122 million TikTokers, the highest globally. Next was Indonesia, 99.79 million, and Brazil, 83.33 million.
Why Marketers Use Snapchat
Brands can use Snapchat as part of their marketing strategy to connect with the app's users. Here are some reasons marketers choose Snapchat:
Less competition: Compared to other platforms like TikTok, Instagram, and Facebook, fewer brands use Snapchat to market their products and services. Hence, there is less competition.
Promotions and exclusive offers: Brands can use Snapchat to share exclusive promotions, discounts, and sales. Promoting limited-time offers through Snapchat can drive immediate action from the audience.
Build brand awareness: Brands can use Snapchat Stories to create a narrative around their products and services. Consistent posting allows brands to stay on top of users' minds and showcase a more personal aspect of their business.
Sponsored lenses and filters: Creating branded lenses and filters that users can apply to their snaps can make your brand a part of users' content. This approach increases brand visibility and engagement.
Connect with audiences deeply: The casual nature of Snapchat encourages authentic content creation. Brands and individuals often share unpolished, real-life moments on Snapchat, which can resonate more deeply with viewers seeking genuine connections.
Why Marketers Use TikTok
TikTok is a top choice for marketers. Here are some reasons why brands use TikTok for their marketing efforts:
Short-form video content: TikTok videos are short, so brands can create concise, attention-grabbing content that effectively communicates the message.
Paid advertising: TikTok offers varied advertising options. These paid options can help amplify your brand's reach.
Influencer collaborations: Collaborating with TikTok influencers in your brand's niche can introduce your products to a wider audience. Influencers can create content that authentically shows your brand.
UGC: TikTok is also known for its effectiveness when drawing users to create user-generated content. UGC can demonstrate how real people are using your products. It provides social proof and helps customers visualize the products' value.
Music integration: Music is an integral part of TikTok. Brands can use popular songs or create their own jingles to make their TikTok content more engaging and memorable.
Live streaming: Live streaming can also be used by brands to do live selling or interact with their users in real-time. Through live streaming, they can showcase the products they are selling and explain how they work.
So Which Is Better?
Determining which is better depends on your preferences, interests, and needs. Both Snapchat and TikTok have their unique features and advantages.
If you strongly emphasize message privacy, Snapchat is the way to go. Its ephemeral messaging allows you to create stories that vanish over time. Likewise, it makes users feel more comfortable sharing personal moments. Hence, it can be a perfect platform if you want to connect with your audience on a deeper level.
However, if your goal is to connect with a wider set of audiences, TikTok is the better choice. TikTok users create and discover millions of creative content daily. TikTok's algorithm is also perfect for delivering content that matches users' interests. This leads to a potentially more engaging content discovery experience.
Final Thoughts on "Snapchat vs. TikTok"
In the Snapchat vs. TikTok showdown, both platforms offer unique experiences and opportunities. Snapchat excels in private messaging and ephemeral stories, fostering personal connections. On the other hand, TikTok's focus on short videos and creativity opens doors to a broader, entertainment-driven audience. Your choice should align with your content goals and target audience.
Are you looking to take your social media advertising game to another level? Contact the best social media advertising agency today.
Frequently Asked Questions
How different are TikTok and Snapchat from traditional social media networks?
TikTok and Snapchat differ from traditional social media networks by emphasizing short-form, creative content over text-based posts. They prioritize videos, images, and interactive features, catering to younger, visually-oriented users.
Which one is safer for users: Snapchat vs. TikTok?
Both Snapchat and TikTok took measures to ensure the safety of their users. Snapchat features disappearing content, while TikTok's algorithm has a content moderation feature that enforces its community guidelines.
Are the user demographics different on Snapchat and TikTok?
Yes, user demographics differ between Snapchat and TikTok.
Related Articles