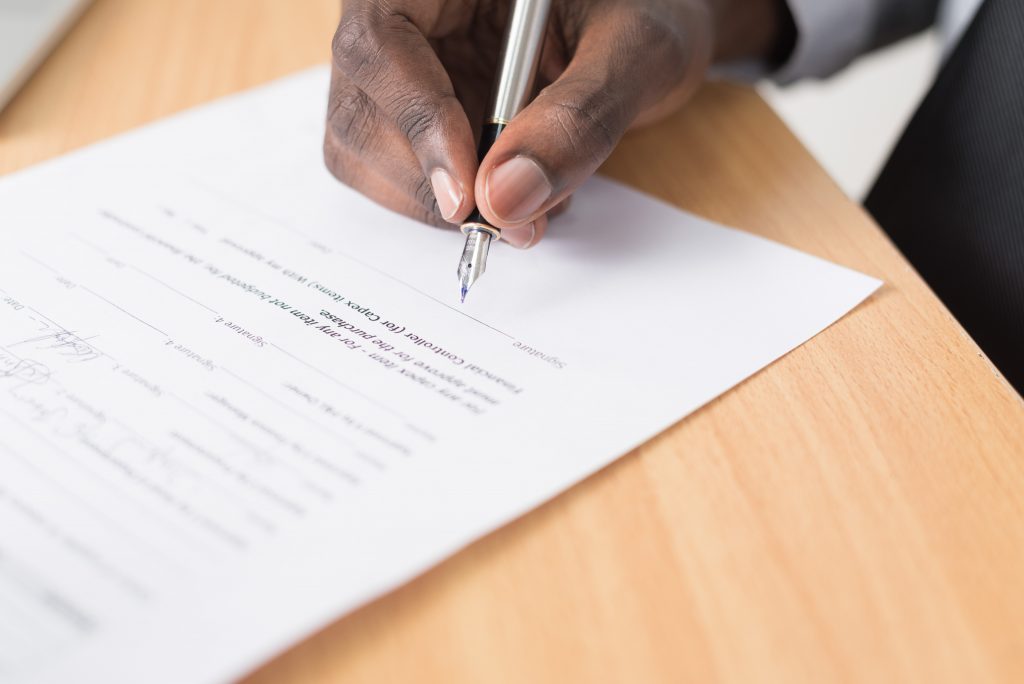 You've finally given in and hopped into the Snapchat bandwagon. You're in for a treat filled with spontaneous fun, crazy face filters, and awesome augmented reality.
When you sign up for a Snapchat account, as with other platforms, you are presented with a Terms of Service contract you are expected to comply with. But let's be honest: most of us don't read the nitty gritty details of these kinds of contracts. Oftentimes, it's because they are just so long. However, their content is important; you should know what you're agreeing to so it doesn't become a problem later on.
What follows is a reader-friendly summary of Snap's Terms of Service agreement for US-residing users.
You Must Be At Least 13 Years Old
To use Snapchat, you must be at least 13 years old, and you must agree and comply to the Terms of Service.
You Can Access all of Snap's Features
Snap Inc. grants you a personal, worldwide, royalty free, non-assignable, non-exclusive, revocable, and non-sublicensable license to access and use all services related to the Snapchat app. Snap also grants access to updates, new features, and other benefits associated with the app to users who agree to the terms.
Additionally, Snap specifies that users are not to modify, sell, or lease any services associated with the Snapchat app unless given permission to do so.
Snapchat Can Use Your Content without Paying You
This information is very important because it details the rights you give Snap upon agreeing to its Terms and setting up an account. Essentially, you are giving Snap and its affiliates license to use any content you produce for the sole purpose of operating, developing, providing, promoting, and improving Snapchat services, as well as for research and development of new services or features.
The rights you give Snap also goes a little deeper than the aforementioned. You give the company "a perpetual license to create derivative works from, promote, exhibit, broadcast, syndicate, sublicense, publicly perform, and publicly display Public Content in any form and in any and all media or distribution methods (now known or later developed)." Any public content you appear in or generate is also subject to Snap's, its partners', and other affiliates' unrestricted right to use without any compensation to you.
Additionally, agreeing to Snap's Terms gives the company the right to review or delete your content for any reason, such as a breach of the Terms contract. You also agree to allow Snap and third-party affiliates to deliver advertisements to you.
Snap Is Not Responsible for Content That Violates Terms
Although Snap says it does its best to review content, it cannot guarantee that content you come across on the Snapchat app will always be appropriate and in compliance with its Terms of Service. Any such content is the sole responsibility of the users or publishers who created it, so Snap must not be held responsible.
Companies Can Use Your Information
There are three categories of information Snap says it collects:
Information you choose to give Snap
Information Snap gets when you use its services
Information Snap gets from third parties
Snap explains in its Privacy Policy that it uses your information to create and improve its products and services. Additionally, Snap explains how companies may use some of your information on the Snapchat app to analyze and track data to inform advertising campaigns and you can control your data.
You Must Respect Other Users' Rights
Snap says agreeing to its Terms means you agree to respect other users' rights. Disrespect of those rights includes actions or behaviors that are the following:
Violation or infringement on someone else's rights of publicity, privacy, copyright, trademark, or other intellectual-property right
Bullying, harassment, or intimidation
Defamation
Spam or solicitation
Use of others' branding, logos, designs, photographs, videos, or any other materials used on Snapchat
Copying, archiving, downloading, uploading, distributing, syndicating, broadcasting, performing, displaying, making available, or otherwise using any of Snapchat's services or content other than those that comply with the Terms
Use of Snapchat, any Snapchat tools, or any Snapchat content for any commercial purposes without Snap's consent.
If you suspect someone has infringed upon a copyright you own, you should fill out Snap's online form or send a notice to the following address:
Snap Inc.
Attn: Copyright Agent
63 Market Street
Venice, CA 90291
email: copyright@snap.com
The notice must comply with the requirements stipulated by 17 U.S.C. § 512(c)(3).
You Must Not Do Harmful Activities on Snapchat
By agreeing to its Terms, you agree to keep the platform safe for other users by agreeing to the following rules:
You will not use Snapchat's services for any purpose that is illegal or prohibited in Snap's Terms.
You will not use any robot, spider, crawler, scraper, or other automated means or interface to access Snapchat's Services or extract other users' information.
You will not use or develop any third-party applications that interact with Snapchat's services or other users' content or information without Snap's written consent.
You will not use Snapchat's services in a way that could interfere with, disrupt, negatively affect, or inhibit other users from fully enjoying the app, or that could damage, disable, overburden, or impair the functioning of the app's Services.
You will not use or attempt to use other users' accounts, usernames, or passwords without their permission.
You will not solicit login credentials from another user.
You will not post content that contains or links to pornography, graphic violence, threats, hate speech, or incitements to violence.
You will not upload viruses or other malicious code or otherwise compromise the security of the services.
You will not attempt to circumvent any content-filtering techniques Snapchat employs or attempt to access areas or features of the Services that you are not authorized to access.
You will not probe, scan, or test the vulnerability of Snapchat's services or any system or network.
You will not encourage or promote any activity that violates Snap's Terms.
You're Responsible for Protecting Your Account
You are responsible for enacting responsible practices to keep your account secure, such as creating a strong password. Common sense is expected of you, as well as adherence to the following rules:
You will not create more than one account for yourself.
You will not create another account if Snap has already disabled your account, unless you have the company's written permission to do so.
You will not buy, sell, rent, or lease access to your Snapchat account, Snaps, a Snapchat username, or a friend's link without Snap's written permission.
You will not share your password.
You will not log in or attempt to access Snapchat's Services through unauthorized third-party applications or clients.
You Can Opt Out of Data Storage
You can opt out of using Memories, a data storage feature, in your settings or set a passcode for access if you so choose. Your Memories content may be subject to deletion if Snap decides to terminate your account due to a violation of its Terms. Snap also recommends keeping a backup copy of your Memories content if it becomes unavailable for any reason.
You Are Responsible for Data Charges
Any data or mobile charges from using Snapchat are your responsibility, not Snap's. Any questions about such charges should be directed to your service provider prior to setting up your Snapchat account.
Snapchat Is Not Responsible for Third-Party Terms
If you use any services provided through the Snapchat app by a third party, Snap is not responsible for that party's terms of service, which your activity with their third-party services may be subject to.
Snapchat Can Terminate Terms at Any Time
Snap reserves the right to modify or terminate any of its Terms, products, or services at any time without advance notice.
Indemnity
By agreeing to Snap's Terms of Service, you indemnify, defend, and not hold responsible Snap Inc. and all affiliates "from and against any and all complaints, charges, claims, damages, losses, costs, liabilities, and expenses (including attorneys' fees) due to, arising out of, or relating in any way to: (a) your access to or use of the Services; (b) your content; and (c) your breach of these Terms."
Snapchat Can't Guarantee No Data Loss
Snap, although it will do its best to prevent them, does not guarantee that its Snapchat services will always be free of annoyances, disruptions, damages, or loss of data.
You Must Settle Any Disputes through Binding Individual Arbitration
By agreeing to Snap's Terms of Service, you're agreeing to settle any disputes through binding individual arbitration, and the disputes must be litigated exclusively in the United States District Court for the Central District of California. Additionally, excluding instances where they must adhere to US federal law, Snap's Terms of Service and any claims or disputes are governed by California laws.
Snapchat Can Severe Unenforceable Terms
Snap will sever any provision detailed in its Terms determined to be unenforceable. Anything that is severed will not affect any other provisions.
Additional Terms and Final Terms
Snap says it reserves the right to add new Terms that new or existing services may dictate are needed. Additionally, the company stipulates that these Terms of Service are to be adhered to in full and that the transfer of your rights or obligations under them is not permitted without Snap's consent.
If you're an advertiser, there are additional policies created specifically for Snapchat Ads to keep the platform fun and safe for all users.