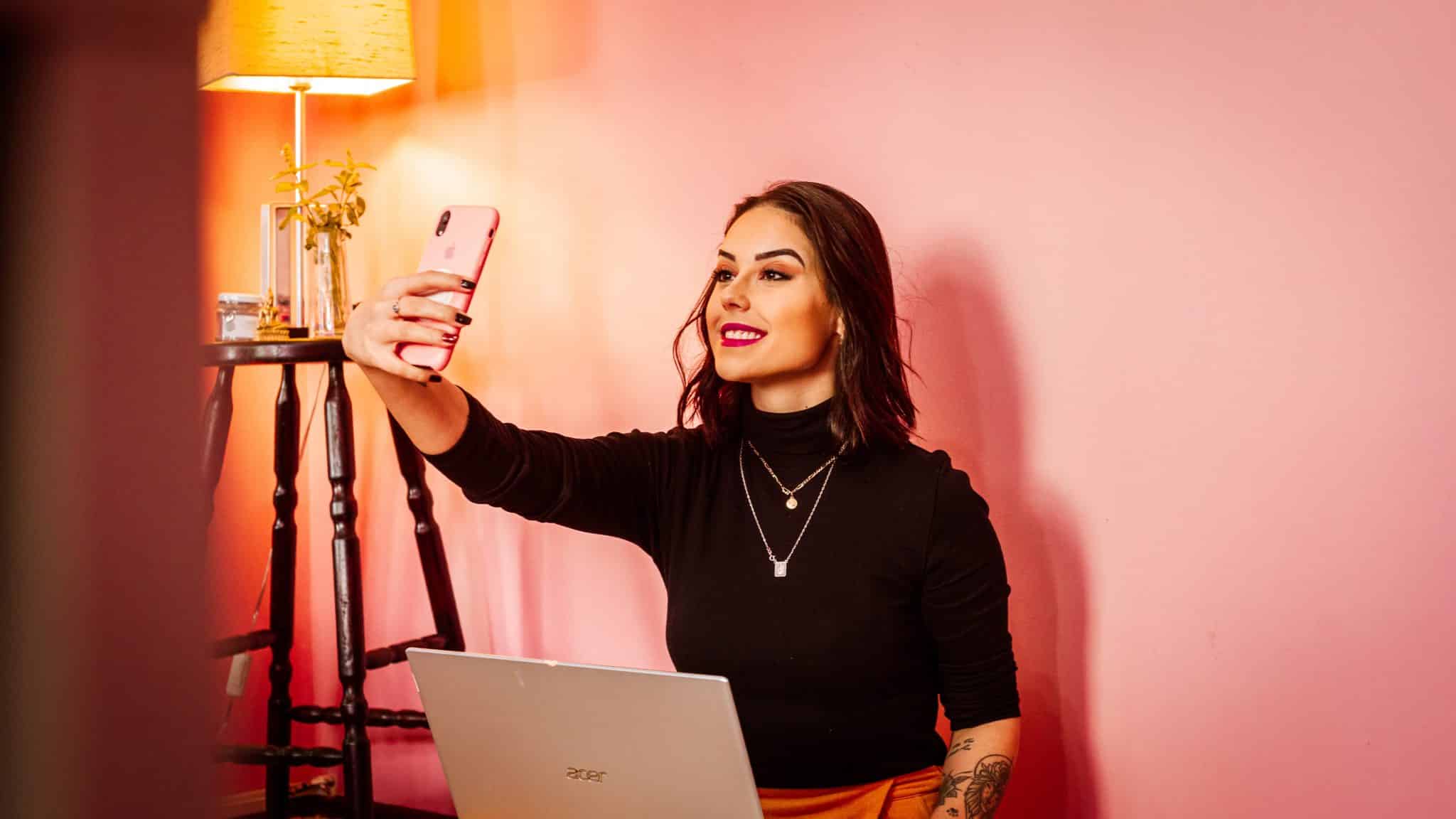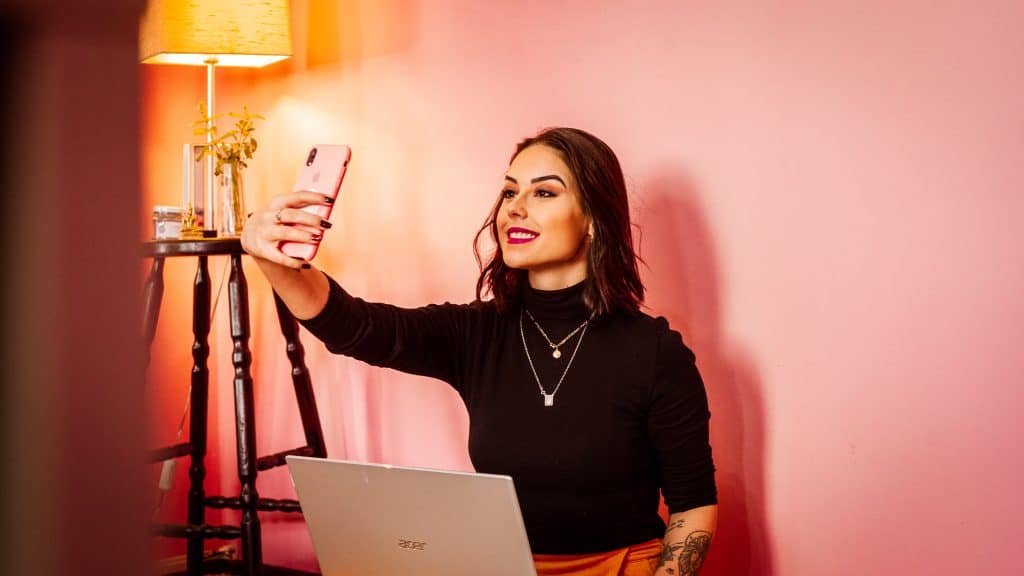 Mateus Campos Felipe / Unsplash
Influencer marketing has tremendously grown in the recent past. From big to small businesses, entrepreneurs are opening up to this form of marketing tactic. This could be because it leverages the ready audience of an influencer to drive quick results in brand awareness and business growth.
However, this seemingly very effective marketing strategy also has some downsides. That's why it's important to weigh both the pros and cons before plunging into it.
If you're thinking of using an influencer to market your products, this article will help you make an informed decision.                               
Pros of Influencer Marketing
1. It centers on a relevant audience.
If you partner with an influencer who works in the same niche as you, you can reach a more relevant audience because the influencer's followers are already interested in what he or she has to share. By working with an influencer, your message reaches people who are likely to be interested in your products or services without you lifting a hand to find them.
2. It builds trust quickly.
Building trust between an organization and its customers takes time and effort. However, the process is quicker when you use an influencer. You see, an influencer is an individual who is trusted in his or her niche by followers. The same people are bound to trust your message when you pass it through a person they trust.
3. It reaches a huge audience.
As said earlier, influencers command a large following in social media platforms. Take Kim Kardashian West, for example. At the time of writing, she has 188 million followers. Another influencer, Baby Ariel, although not as well known, has 9.7 million followers. When an influencer talks about your brand, she's reaching a large audience, even to millions of people. Because this increases your reach, you are able to tap into new and larger markets that you could have otherwise not done on your own.
4. It doesn't appear pushy.
It's easy for people to ignore or even distrust a product if a marketing tactic appears pushy to them. A majority of internet users mostly use ad blockers to stop seeing annoying ads online and on social media. However, people following an influencer do so out of their own will. That's why a post from an influencer can never be annoying or pushy to them. Plus, influencers usually promote brands in a very organic way. Here's one example from influencer Toshi Shek, who casually promotes a brand of pots to her followers.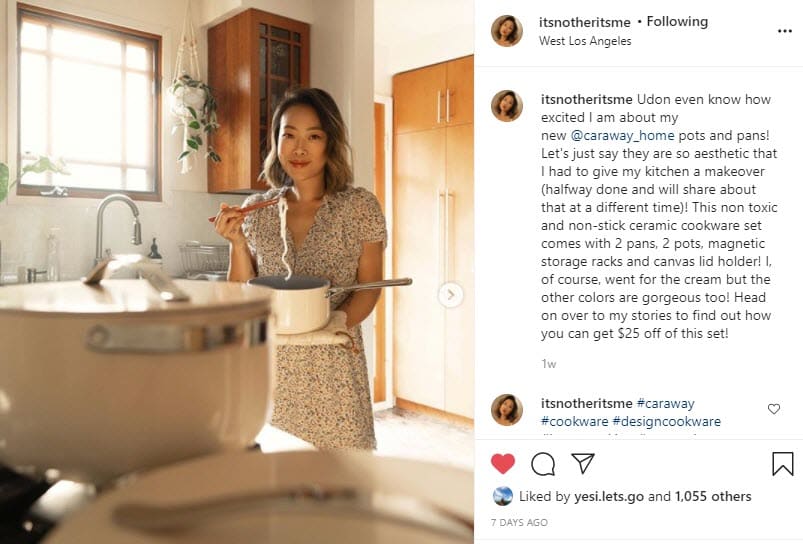 Cons of Influencer Marketing
1. Mistakes can be costly.
If you are expanding your products to international markets, one of the best ways to reach people is to localize your marketing strategy. This might mean using an influencer from those countries. However, this calls for understanding the laws and regulations of those countries, including tax and labor laws. A single mistake can be very costly for your business.
To avoid making mistakes with the logistics, it's better to use a partner from those countries. For instance, if you want to hire an influencer in China, consider using a China Employer of Record, such as NH Global Partners, to deal with influencers, and all your Chinese hires for that matter, on your behalf.
2. It's not easy to find the right influencer.
As said earlier, for an influencer marketing strategy to drive results, you need to match with an influencer relevant to your niche. This is not an easy thing to do, and you might take months before you land one. The results of influencer marketing might be instant, but it takes a lot of time and effort before launching the campaign.
3. You risk your reputation. 
Influencer marketing is relatively new in the market, so it's more of a trial and error for most brands. If you land the wrong influencer, your time, effort, and resources are highly likely to go to waste without any results to show for it.
In addition, the success of campaigns largely depends on how the audience perceives the collaboration. If the audience doesn't resonate with it, it can badly damage your brand's reputation and that of the influencer. Unfortunately, restoring a brand's reputation with the public takes time and money.
Conclusion
In a nutshell, there lies a thin line between a successful influencer marketing strategy and one that is a failure. The secret, however, lies in landing a relevant influencer who is credible, who is trusted by his or her followers. It's not an easy feat to do so. You might need to have a team in place to help you do the vetting. You also need to have a team monitoring the results and tracking progress.