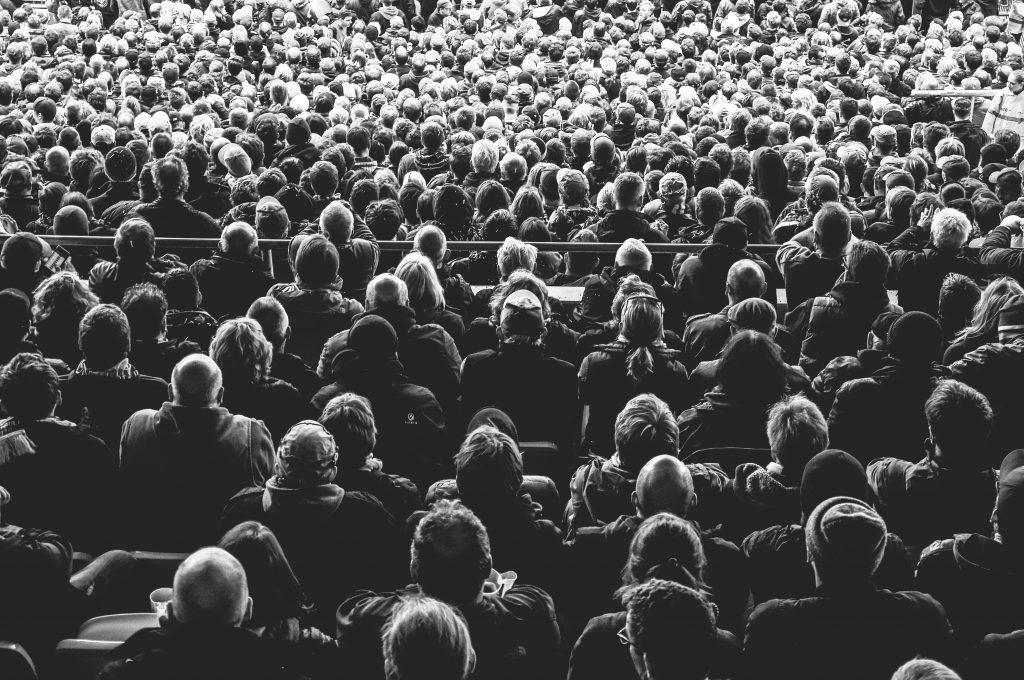 Sixty-two percent of small business owners say they hardly make any sales on Facebook , according to a recent survey of 2,600 business owners by Weebly. That's likely because these owners aren't using Facebook's Custom Audience, one of the most powerful Facebook tools to use. It is great for targeting current customers, increasing the value of sales, boosting sales conversion rates, building brand awareness, and more.
While Facebook Core Audiences uses demographic information such as age, location, languages, interests, behaviors, and connections, Custom Audience uses a company's own customer data for precision targeting. There are three types of Custom Audiences.
1. Basic Custom Audience
A basic Custom Audience uses a company's own list of customers and prospects such as CRM and POS data or mailing lists. Facebook uses specific details such as email addresses, phone numbers, names, zip codes, locations, and user IDs to target these individuals via Facebook ads, Instagram ads, or Audience Network. Basic Custom Audience is highly efficient in targeting ads and in supplementing direct marketing campaigns.
The basic Custom Audience proved effective in raising brand awareness and driving online purchases for Wander Beauty, a cosmetic company start-up. As part of a campaign, Wander Beauty's marketing team created a Custom Audience of existing customers and segmented it by interests such as products, cosmetics, and online buyers. The team then targeted the audience with a series of how-to and product video ads. In just two months, the total campaign quadrupled sales, cut cost per sale by more than half, and more than doubled conversion rates.
2. Website or Mobile App Custom Audience
The Website Custom Audience uses the Facebook Pixel, a tiny bit of code installed on a website, to recognize and track Facebook users who travel from web page to web page. The pixel activates when visitors land on a specific page or take a certain action. The visitors can then can be targeted with specific ads, depending on where they are in the sales funnel. The same principles apply for the Mobile App Custom Audience. Using SDK, Facebook's software development kit, advertisers can track an app user's journey to drive in-app sales.
BottleKeeper, a company that manufactures beer bottle containers, used the Website Custom Audience to generate sales. As part of its campaign, BottleKeeper used the Facebook Pixel to reach people who had abandoned an online purchase. The campaign retargeted users with special offer ads, each with a direct link to the website's shop section. The one-week campaign attracted hundreds of new customers and garnered more than $25,000 in sales.
3. Engagement Custom Audience
The Engagement Custom Audience uses the behaviour of Facebook users as targeting criteria. When users visit a Facebook page, watch a video, click on a lead ad, or open a mobile ad, they may be targeted in an Engagement Custom Audience.
Popeyes Louisiana Kitchen used Engagement Custom Audience as part of a campaign to boost brand awareness. A key component of the program was a Facebook Mobile Canvas ad which highlighted the restaurant's chicken marinating process. It retargeted people who had interacted with past Popeyes videos to re-engage them. The campaign reached five million people and increased ad recall by 9.3 percent.
Small business owners wishing to improve the returns on their Facebook advertising investment should use Custom Audiences, Facebook's easy-to-implement, highly measurable, and effective targeting tools.
Sherrilynne Starkie is an award-winning digital communications consultant with more than 20 years in agency experience. She helps organizations deal with big challenges, sits on IABC Canada Eastern Regional Board, and volunteers with the Ottawa Senators Foundation. You can connect with her on Facebook, Twitter and LinkedIn.
Comments
comments