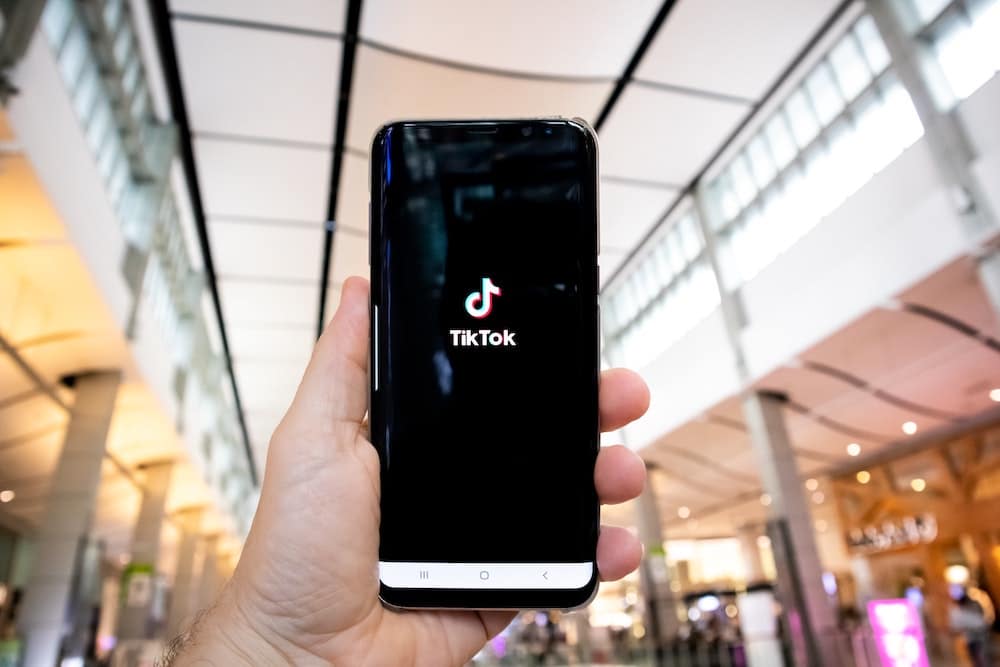 Olivier Bergeron / Unsplash
TikTok is undeniably fun. Short videos from people of all ages and backgrounds, covering topics that range from cooking demos and life hacks to dance challenges and practical jokes? Sign this TikTok marketing agency up.
(We're not kidding about that variety, either. According to TikTok, the top global content categories cover everything from diary entries and pets to animation and environmental protection.)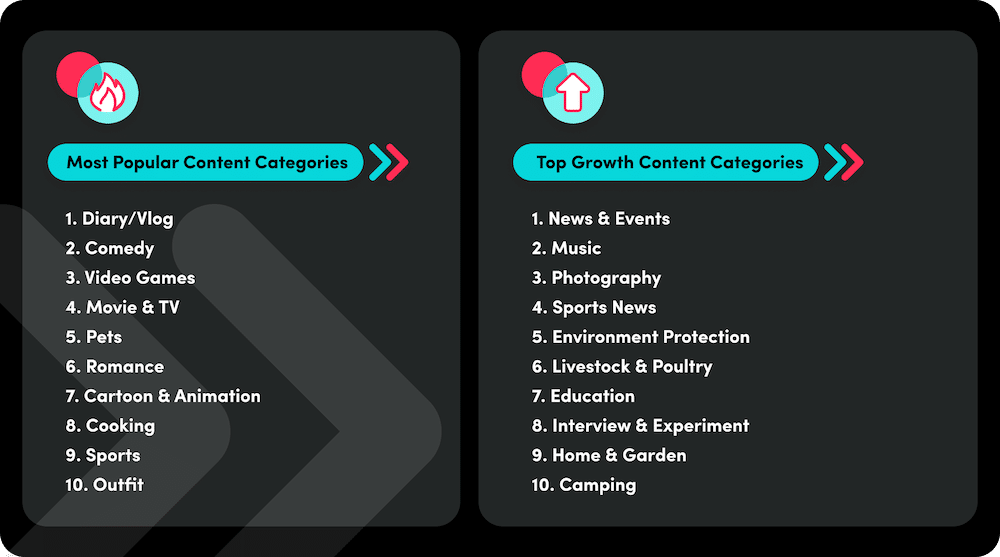 Source / TikTok
But beyond that, TikTok is a marketing powerhouse for brands, namely those with an audience that is prevalent on the platform. 
And who makes up that audience? A majority of TikTok users fall between the ages of 10 and 19 (so, if you have a brand that caters to older kids or teens, you should definitely be on there). The next largest age range is 20 to 29, so do not ignore those college kids or career-beginners, either.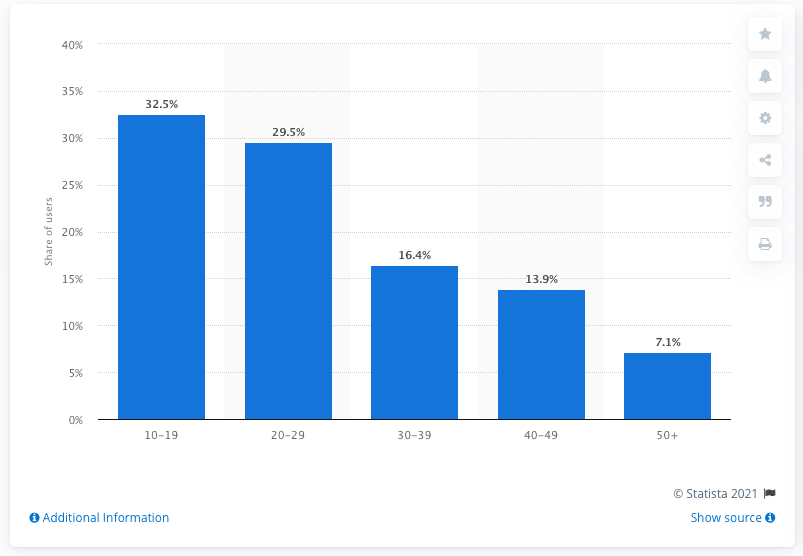 Source / Statista
Plus, there is a somewhat-even split between male and female users, so regardless of which gender your brand markets to (if it leans one way or the other), your audience is present on TikTok.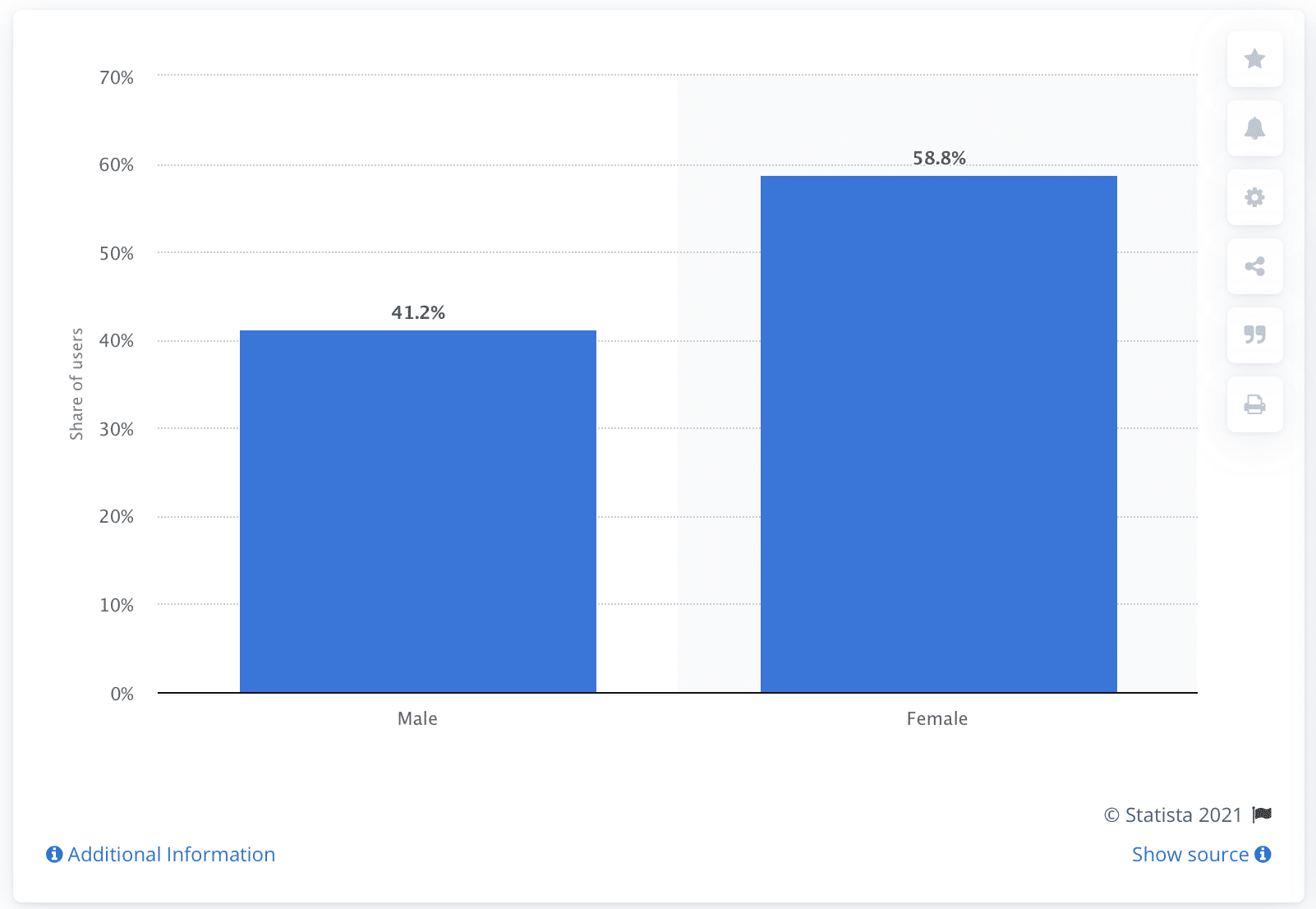 Source / Statista
With that said, let's jump into how brands can use TikTok for marketing, especially during a time of COVID and quarantine.
Turning Home Into a Haven
We're all spending much more time at home than we used to, and the need to turn the home into a haven has grown exponentially. That's why home and garden content, with a focus on the calming and therapeutic, has grown in popularity – and why any brand that sells products or services that go toward home renovations or refreshers should take advantage of this trend.
In this video from Target, user @wear.is.sam shows viewers how to style a TV console on a budget (this is perfect for Target's core audience since the store is known for its low prices). In this one, home tip expert Chantel Mila shows users how to clean water bottles with odd shapes – and her video is set to a cool soundtrack, too.
The real learning lesson with these videos is that the outcome isn't the whole appeal or even most of it. The process is what people are tuning in for. And on top of simply showing viewers how to do something, brands can take it a step further by offering a coupon code and linking to the items featured.
Getting Out of the House, Now or Later
Outdoor- and travel-inspired content is big on TikTok right now. But even if people aren't ready to hit the road or board a plane just yet, they are interested in daydreaming about it. They're ready to plan ahead for it, too, which is good news for travel-industry brands. By offering limited-time discounts on bookings (book now, go later), those companies can earn a bit even before travel gets back to normal.
Contiki posts travel content on their TikTok profile, making viewers catch the escapism bug. They don't have to do much other than show how amazing different locales around the world are. Travel blogger Curious Pixie takes a different approach by sharing tips for travelers, like this video about places to avoid in London.
Adventure and travel brands don't have to only promote far-off places, though, especially knowing that a lot of people are still uncomfortable traveling. Exploring one's hometown or places that are a car ride and day trip away will sit well with users, too. Hydro Flask's TikTok content may be limited because they don't post much, but it ranges from outdoor adventure (like hiking and skiing) to go-green inspiration. This goes with their product line since they make durable, insulated, reusable thermoses that are popular with outdoor enthusiasts.
Make Like a Kid and Play
Gaming is an enormous niche on TikTok, and even if you're not a video game brand per se, you can take a tip from the community and inject some fun into your content. You can create content in the vein of video games, like this one from user @thetimmy8, which was featured on the super-popular Gaming account. Or, you can gamify a portion of your app or website, then promote the new feature on TikTok.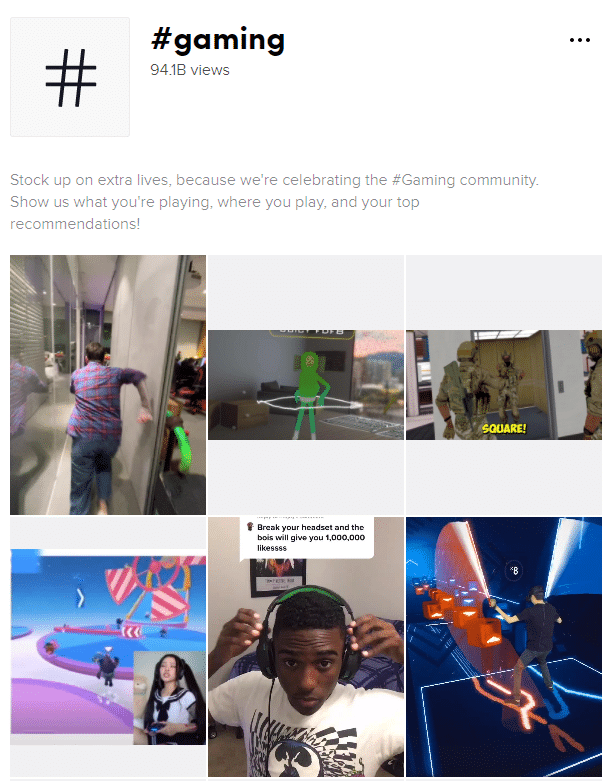 And if you do have a video game-centric brand, you're in major luck. The #gaming tag has 94 billion views, and #gamer has an impressive 48.3 billion. Plus, industry-related brands don't have to create video games, necessarily. If you sell some sort of tech, like computers, TVs, or even headphones, you can get involved in the gamer community. Heck, even comfy clothing can be marketed to appeal specifically to gamers.
Final Thoughts: The Future (as Informed by the Past)
There were some trends in 2020 that have held through into 2021, and it seems that they're here to stay (temporarily, at least). Many of them have to do with the effects of COVID and how just about everyone was forced into lockdown. At-home content skyrocketed, like cooking how-tos and connecting-with-nature videos (think: camping). Even more 2020-specific content growth occurred in the following categories:
News and events

Movies

Music

TV shows

Video games
Think outside the box when it comes to the trends covered in this article, too. You may have to re-think how your brand can serve people in the home instead of outside of it or how your products can be used during travel when they used to be meant for a work commute. We're not suggesting you force a connection that isn't there, just that you adapt if possible.
Convinced that your brand needs to be on TikTok? Competition is limited right now because brands are just starting to catch on to how powerful a marketing platform it can be. If you look up some of the biggest brands in the world on TikTok, many of their profiles are bare, which means there's a major opportunity for you to catch the eye of potential customers.
When you're ready to get started, check out our article about how to make a TikTok video.