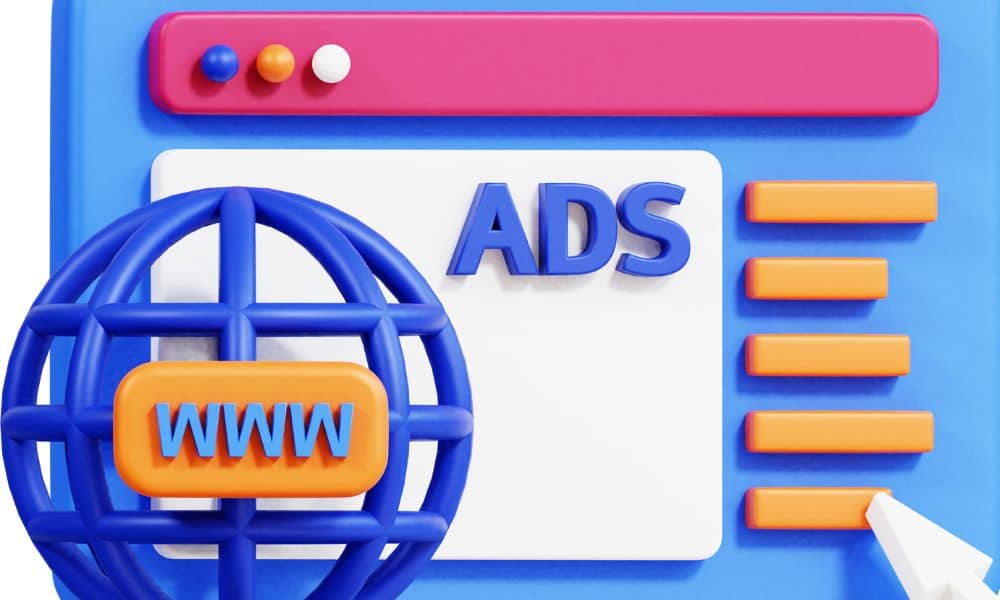 Do you want to know how TikTok-sponsored ads help businesses reach a wider audience?
TikTok has over 1 billion active users spending an average of 52 minutes daily on the platform. Hence, it has become a top destination for businesses looking to connect with their target audience. One of the most effective ways to connect with potential customers on TikTok is to invest in sponsored ads.
This article will explore TikTok sponsored ads and how they can help your brand.
What Are TikTok Sponsored Ads?
TikTok Sponsored Ads are a way for businesses to showcase their products or services to the massive audience on TikTok. Just like TV commercials or billboards, these ads pop up on users' feeds as they explore the platform. They're designed to catch your attention, entertain, and inform—all in the span of a short video.
Why Should You Care?
As a brand, getting your message in front of the right people is vital. With TikTok's global reach and engagement, these ads give you a chance to connect with potential customers in a fun and dynamic way. Whether you're a small business or a big player, TikTok Sponsored Ads offer a unique opportunity to boost your brand visibility and engage with a diverse audience.
Types of TikTok Sponsored Ads
There are different types of sponsored ads on TikTok, each with its own strengths. Hence, you should explore them carefully to find what satisfies your needs best. Here are the main types of TikTok sponsored ads:
1. In-Feed Ads
Think of these as the seamlessly integrated ads that show up as you scroll through your "For You" feed. They're like those captivating videos from creators, except they're from brands. In-Feed Ads blend right in with the user-generated content, giving you a chance to capture attention without disrupting the TikTok experience.
2. Branded Hashtag Challenges
Ever seen challenges trending on TikTok? Branded Hashtag Challenges take that energy and turn it into a marketing powerhouse. Brands create challenges, attach their unique hashtags, and encourage users to participate. It's an interactive way to get your audience engaged and spreading the word about your brand.
3. TopView Ads
If you're aiming for maximum impact, TopView Ads are your go-to. When users open the TikTok app, these ads take over the screen for a few precious moments. It's like having your own mini commercial that plays front and center, ensuring your message gets noticed.
4. Brand Takeover Ads
Brand Takeover Ads are similar to TopView Ads but offer more exclusivity. They display as soon as users open the app and can include static images, GIFs, or short videos.
5. Branded Effects
Branded Effects are all about integrating your brand into user-generated content. They allow brands to create unique visual and interactive effects that users can incorporate into their own content. Whether it's a cool filter, sticker, or special effect, Branded Effects help your brand become part of the user's creative process.
Creating Effective TikTok Sponsored Ads
Let's uncover the secrets to crafting effective TikTok sponsored ads. Here's how to do it:
Know your target audience: Before anything else, understand who you're talking to. Get familiar with TikTok's diverse user base and figure out your target audience. Are they into humor, challenges, or something else? Tailoring your content to your audience's preferences is key.
Be creative: TikTok thrives on creativity and authenticity. Don't be afraid to think outside the box. Whether it's through catchy music, playful edits, or relatable storytelling, let your brand's personality shine in a way that fits the TikTok spirit.
Ride the trends: TikTok is a trend-driven platform. You can give your ads an edge by staying updated with popular challenges, sounds, and memes. Integrating these trends into your content can help you connect with users on a deeper level.
 Keep it snappy: TikTok is all about short, attention-grabbing content. You have just a few seconds to make an impact, so get to the point quickly. Front-load your ad with the most compelling visuals and messages to hook viewers from the start.
User-generated content (UGC) is Gold: Involve your audience in your campaigns. Encourage them to create their own content related to your brand or challenge. User-generated content adds authenticity and builds a sense of community around brands.
Showcase your brand naturally: While creativity is key, don't forget the purpose of your ad—to promote your brand. Integrate your branding elements seamlessly into the content, so it feels like a natural part of the TikTok experience.
Setting Up a TikTok Sponsored Ad Campaign
Ready to bring your TikTok sponsored ads to life? Let's break down the process of setting up your ad campaign:
Create a TikTok ads account: Start by setting up an account on TikTok's Ads Manager. This is your control center for managing your ad campaigns, tracking performance, and making optimizations.
Define your campaign objectives and budget: Clearly define your goals—whether it's brand awareness, website visits, or app installations. Set a budget that aligns with your objectives and the audience size you're targeting.
Choose ad placements and scheduling: Select where you want your ads to appear. You can choose between In-Feed, TopView, and other placements. You should also decide when your ads will run, considering factors like peak engagement times and your target audience's time zones.
Select ad formats and creative specifications: Choose the ad formats that best suit your campaign's objectives. For example, if engagement is your goal, Branded Hashtag Challenges might be the way to go. Make sure your creative assets meet TikTok's specifications for a seamless viewing experience.
Target your audience: TikTok offers a range of targeting options, from demographics and interests to behavior and location. Narrow down your audience to reach the users most likely to connect with your brand.
Launch your campaign: Review your campaign settings and creative assets one last time. Once everything looks good, hit that launch button and watch your ads go live!
Monitor and optimize: Your job doesn't end with launch. Keep a close eye on your campaign's performance metrics, like click-through rates and engagement. If something isn't working as expected, don't hesitate to make adjustments to improve results.
Final Thoughts on TikTok Sponsored Ads
In the ever-evolving landscape of digital marketing, TikTok sponsored ads offer a unique avenue for brand exposure and engagement. By embracing the platform's creativity and understanding its user dynamics, businesses can tap into a vast and enthusiastic audience. So, seize the opportunity, tell your brand's story, and achieve your marketing goals via TikTok.
Are you try TikTok sponsored ads? Hire the best TikTok advertising agency.
Frequently Asked Questions on TikTok Sponsored Ads
What is the TikTok ads manager for?
The TikTok ads manager is used for creating and managing ad campaigns.
How do I target my ads to the right audience?
It is important for you to clearly define your audience based on demographics, like age, sex, interests, location, education, etc.
Can I choose where my TikTok-sponsored ads will be displayed within the app?
You have the freedom to choose the ad placement.