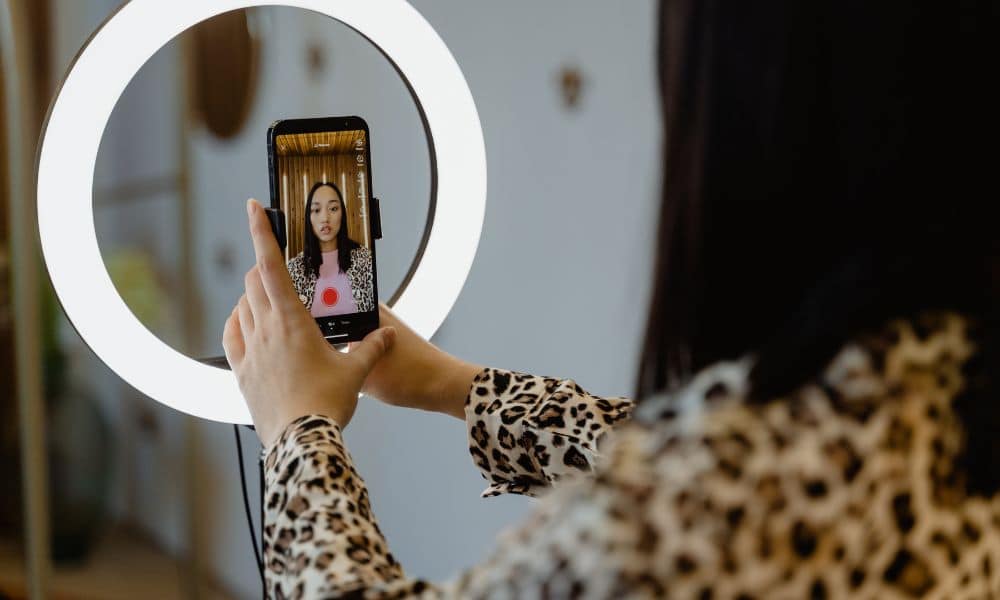 Have you ever wondered who the top TikTok influencers are?
TikTok has evolved a lot since its founding, and influencers are a major contributor to its success. These influencers entertain, inspire, and connect with audiences on a global scale. From dancers to comedians, each influencer has their style and story.
Let us take a closer look at these influential creators and the compelling content they produce. We will also share the secret behind their success on this platform.
Who Are TikTok Influencers?
A TikTok influencer is an individual with a substantial following on the platform. An influencer can impact and sway the behavior and opinions of their audience through their content and recommendations.
The Top 10 TikTok Influencers
There are thousands of influencers on the app, but few stand out. The following are the top 10 TikTok influencers:
Khabane Lame (@khaby.lame)

Khabane Lame, also known as Khaby Lame, is currently the most followed person on TikTok. He is known for his funny and entertaining reactions to complex life hacks.

His humorous take on common experiences resonated with his audience and catapulted him into fame. Also, his ability to convey humor without saying a word made his content stand out on TikTok.

Charli D'Amelio (@charlidamelio)

Charli D'Amelio first began her TikTok journey around May 2019. She was one of the early adopters of TikTok. D'Amelio quickly gained popularity as the app itself grew in prominence. Her first post was a lip-synch video with a friend. It went viral, and her rise to fame has been unstoppable.

Though her earlier TikTok content featured trending songs, D'Amelio is known for popularizing dances on TikTok. Her dance videos generated millions of views. Also, Charli's positive image and friendly personality appealed to her viewers. Younger audiences admired her as a role model.

Bella Poarch (@bellapoarch)

Bella Poarch holds the record for the most-liked video on TikTok. In that video, she lip-syncs the British rapper Millie B's song, 'M to the B.' Poarch started posting about gaming and cosplay on TikTok around April 2020. She then started posting lip-sync videos, which were well-received by the public.

She is known for expressive facial expressions, which add charm to her videos. Also, she actively engaged with her followers through comments, likes, and duets. Her interactions with fans helped build a strong fanbase.

Addison Rae (@addisonre)

Addison Rae created her TikTok channel in July 2019. She started by uploading dance videos of trending songs on the app. Addison Rae joined the Hype House, a collab group on TikTok, early in her career.

Her charismatic personality resonated with her viewers. It made her content more relatable and fun to watch. Over time, she successfully evolved into becoming an actress and singer. Her wide talent scope made her all-rounded, which added to her charm as a creator and influencer.

Beast (@mrbeast)

Mr. Beast is born James Stephen Donaldson. On Youtube, he holds the top spot as the most subscribed individual user on the app. He often shares highlights from his YouTube videos on TikTok to promote them. MrBeast has a knack for giving away large sums of money to strangers. He is also known for doing expensive stunts and challenges. This scheme keeps viewers curious about what he will do next.

Zach King (@zachking)

Zach King is known for portraying magic through digital edits. In December 2019, his video showing him flying on a broomstick was viewed over 2 billion times on TikTok. He continued posting videos and eventually rose to stardom.

His creative videos and editing skills captivate viewers. They often involve cool editing and transitions that set them apart from other TikTok videos.

Kimberly Loaiza (@kimberly.loaiza)

Kimberly Loaiza is a social media influencer and singer. She first gained popularity through her Youtube channel by posting makeup and hair tutorials. As time went by, her content shifted to challenges and vlogs.

Her content on TikTok currently features lifestyle vlogs and videos showing brands and friends. She also included music and dance in her videos. Her audience loves her versatile nature in content creation. Kimberly also works with other influencers to expand her reach.

TikTok (@tiktok)

Interestingly, TikTok's official account is one of the platform's top influencers. It focuses on the happenings at their headquarters and promotional videos from influencers. The account also posts its unique take on the app's trending challenges and invites users to do the same.

Will Smith (@willsmith)

Will Smith is a famous American actor and rapper. His TikTok videos are composed of comedic skits and lighthearted content. He would also share behind-the-scenes glimpses of his projects, movie sets, and interactions with fellow celebrities.

Will Smith's presence on TikTok appeals to his longtime fans and younger generations. His content shows his authentic personality and draws people in. As an influential figure in pop culture, his TikTok presence further expanded his reach.

Burak Özdemir (@cznburak)

Burak is a Turkish chef known for posting videos showing him preparing. He is often seen with large pots and pans, which adds a unique flair to his cooking videos. Burak's cooking style and dishes have a global appeal, so he attracts viewers from various countries and cultures.

Additionally, he is known for his playful way of handling ingredients and creative food plating. He is also popular for his signature smile as he cooks. His appealing meals and warm smile helped him attract millions of followers on the platform.
Final Thoughts
The top TikTok influencers are the spine of the platform. They set trends and keep TikTokers engaged. Which of them is your favorite, and would you like to become an influencer too?
Are you looking to advertise on TikTok? Hire the best TikTok advertising agency! We help brands build a consistent brand identity on the app.
Frequently Asked Questions
How can I boost my TikTok followers?
To boost your followers on TikTok, consistently create high-quality, engaging, and relevant content that resonates with your target audience. You should also participate in popular challenges and trends to increase visibility and reach.
How do TikTok influencers earn money?
TikTok stars earn money through the Creator Fund, brand partnerships, sponsored content, and collaborations.
How do TikTok influencers maintain their popularity over time?
TikTok influencers can maintain popularity by consistently posting and keeping up with trends.