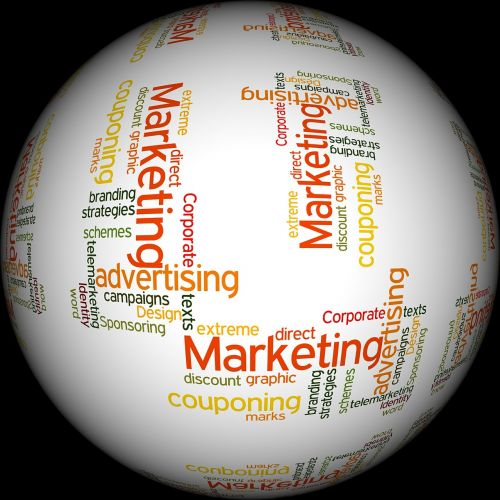 What if you could make your phone ring just by sending an email? Or get a flood of sales just by posting an online ad? Sounds like magic, right? But direct response marketing can make it happen.
Direct response marketing is designed to elicit an instant response. Like getting people to buy, sign up for your email, or call right away.
Unlike regular brand ads, direct response talks directly to buyers. It uses emails, social media, TV, and more to drive specific actions quickly.
This article will look at ten direct response marketing examples that work well. And why they get people responding quickly.
Here's a sneak peek of some of what you'll learn in this article:
Why direct response marketing is popular
Crafting a compelling call to action
Testing to improve campaign results
Using new tech like AI to get a better response
How direct response and branding work together
…And more.
The goal is to use the ten direct response marketing examples to show you how to drive real revenue and growth for your business.
Ready to learn?
Without further ado, let's dive into the fascinating world of direct response campaigns!
Benefits of Direct Response Marketing
Direct response marketing has big advantages over old-school traditional marketing. Let's look at why it's so popular today:
It is a marketing technique that gets an immediate response. Your target audience takes action right away when you want. They might buy now or sign up on the spot. Regular ads are slow. Direct response delivers faster results.
You can measure results clearly. See how many sales or emails it got. Or how many calls came in. Then, you try to improve the results. Older forms of marketing are hard to measure.
It lets you talk to buyers directly. Get their attention with offers for them. Show them why your product will help them. It feels personal.
You can follow up after. Turn a signup into a sale. Or make them repeat customers. Traditional marketing doesn't build relationships like that.
Every part works together to get a response. The offer, images, and message tell folks to act now. Not just be aware.
You can test and refine it to work even better. Change the message or offer to get more responses. See what wins each time.
It's a type of marketing that works across media, old and new. Direct response marketing channels include mail, email, Facebook ads, TV, and more. It's flexible!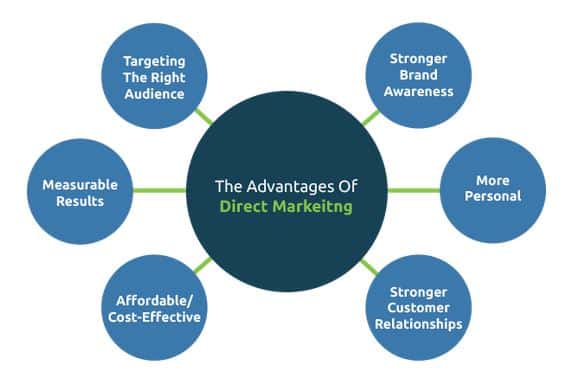 Image source: conquestgraphics.com
These are the reasons why smart companies use direct response marketing today. It's a way to get better results from your marketing and advertising campaigns. A powerful driver for sales and growth!
Components of Direct Response Marketing Campaign
What makes a direct response campaign work? A successful direct response marketing campaign should have most of these key components:
Targeted audience – Be super clear about who you want to reach. Dig into the data on current customers. Build buyer personas with details like age, gender, job, interests, and needs. Tailor your message to them.
Compelling offer – Come up with an offer your audience can't refuse! Maybe a big discount, coupon, or contest. Make it urgent with "limited time only."
Sense of urgency – Use words like "act now!" and "limited spots available". Scarcity and pressure make people act quickly.
Clear CTA – Tell them exactly what to do in big, bold letters. "Sign Up Here" or "Buy Now". No confusion.
Personalization – Use their name, location, interests, and past actions to customize messages. "Hey John in Phoenix, people like you love our tool for X". It feels like it was made for them.
Easy response – Make taking action super simple. Have info pre-filled on signup forms, a few fields to complete, and 1-click buys. Don't make your prospects work hard.
Testing – Try different CTAs, images, offers, etc. See what gets the best response. Then, you double down on what's working.
Metrics – Track results closely. How many sales or emails did it get? What worked and what didn't? The data will optimize future efforts.
Bring these together into a campaign that speaks right to your audience. Persuade them to act with irresistible content and offers. Make responding easy. Remember to test and refine based on data. Get these right, and you can have successful marketing results.
Understanding the Target Audience
Who are you talking to? That's the big question for direct response.
You need to dig deep into your target audience. Get to know them like old friends. Their age, gender, location, job, income, interests, goals, and pain points. Having this understanding is important in direct response marketing.  It helps your message speak right to what matters to your audience.
You want them to feel like you're in their head. That connection is money!
Start by looking at your current buyers. See what traits they share. Build a buyer persona around that. Give them a name and background. Know their hopes and challenges.
Also, think of different segments in your audience. Maybe young moms vs retirees. Or high tech vs low tech. Make a persona for each group.
Do surveys to ask people what they want and need. Look at analytics to see who's buying and what interests them.
Talk to customers to hear their thoughts firsthand. The more you learn, the better.
Once you know your audience deeply, get personal. Use their first name, mention their city, or reference their job and interests. Segment messages to match each group.
Test which offers and messages perform best with each segment. Double down on what resonates for targeting.
Keep learning as you go. Measure data to see who responds and how. Ask for feedback on what they like and don't like. Use it to refine targeting continuously.
The key is walking in your audience's shoes. Know them better than they know themselves! Then, use that to craft marketing they just can't resist.
Crafting a Compelling Call to Action (CTA)
The call to action (CTA) can make or break your direct marketing efforts. It tells people exactly what to do.
An awesome CTA leaps off the page. It grabs readers' eyes with bold colors, buttons, and action words. Then, it persuades them to take action with irresistible offers and benefit-focused copy.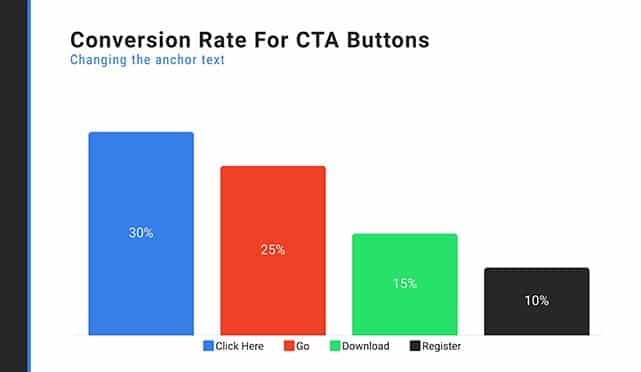 Image source: Unbounce.com
Here are tips to create killer CTAs:
Laser focus – Be specific. "Sign Up Here" or "Buy Now". Don't leave them wondering what to do.
Action language – Use powerful verbs like "Get", "Join", and "try". Makes it feel urgent.
Benefit-driven – Emphasize what they'll get – "Get 50% Off Today Only". It's all about them.
Contrast – Make it stand out with colors, sizes, or shapes versus the background. Pops out.
Clickability – Use buttons, links, and touchscreen-friendly designs. Makes it easy to act.
Incentives – Special sales, contests, or gimmicks entice response. But don't give away the farm.
Scarcity – "Limited spots available" or "Sale ends tomorrow". Fear of missing out (FOMO) still works.
Test options – Try different colors, headlines, and designs. See which CTA has the highest response.
Let's look at some CTA examples that convert:
"Get 10% Off Your First Order"
Action verb "Get"
Benefit – extra savings
Urgency – first order
Very clear what you get
"Sign Up Now and Start Reading Instantly."
Action verbs "Sign Up" and "Start Reading"
Benefit – instant access
Scarcity – "now"
Explains value simply
"Join Our Newsletter for Exclusive Content"
Direct call to join
Benefit explained – exclusive content
Short and sweet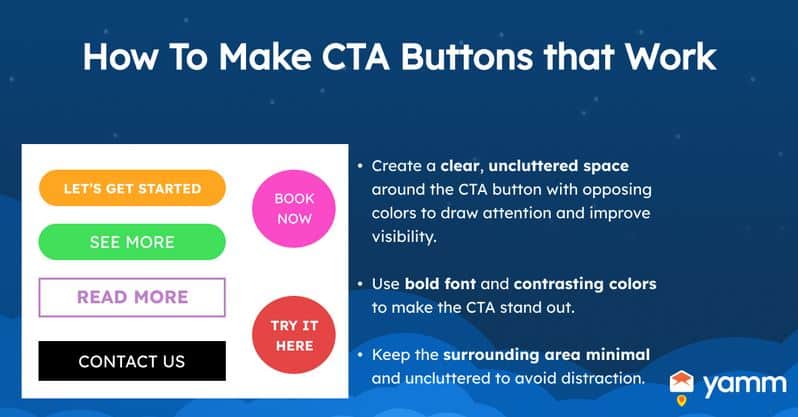 Image source: yamm.com
Test CTAs relentlessly to maximize response! A great one focused on your audience is money in the bank.
A/B Testing for Direct Response
Want to boost your direct response? A/B testing is the secret sauce of a winning direct response campaign.
A/B testing means trying two different versions to see which performs better. Then, double down on what works.
You can test anything – headlines, images, offers, ad layouts, email content, etc. Even little changes can have a big impact.
Here is how to run killer A/B tests:
Pick something to test – The CTA button color, image type, offer headline, etc. Changing one thing at a time is best.
Set up a control – The current version visitors see. This is the baseline you want to beat.
Make a variation – Create a new variation, like a new headline or button design.
Split traffic 50/50 – Serve control to half the visitors and the variation to the other half. Tools can do this for you automatically.
Compare performance – Look at click-through rate, sales, signups, etc. See which version did better.
Double down on the winner – Make the better performing one the new permanent version. Then, start testing something else.
Keep testing and improving! It takes the guessing out of marketing. Let the data drive your decisions through A/B tests.
Measuring and Analyzing Campaign Performance
Unlike regular ads, a direct marketing campaign should elicit a response instantly and show clear results. But you need to track the right stuff.
These are key metrics and KPIs to monitor:
Impressions – How many times your ad is seen.
Reach – Total number of people who see it.
Clicks – Clicks on your CTA or link.
CTR – Click-through-rate – Clicks divided by Impressions.
Conversions – How many people take action like sales?
CPA – Cost per acquisition or action. How much do you pay per conversion?
ROAS – Return on ad spend. How much revenue do you make per ad dollar?
Many tools, like Facebook Ads Manager or Google Analytics, can automatically track these data for you. Use them to pull numbers.
For email marketing, see opens, clicks, and unsubscribes.
For direct mail, use unique codes to track responses back to the campaign.
Use call tracking numbers on your marketing ads to count calls. Associate them with campaigns.
Review data regularly – weekly or monthly. Look for what's performing well or not so hot. Find opportunities to improve.
Try changing the target audience, offer, creative, channel, etc. See if the results go up. Rinse and repeat.
Use data to guide where to spend more or less. Double down on what works and kill what doesn't. Optimize for success!
Tools for Campaign Analytics
Here are some top digital marketing tools for tracking and analyzing direct response performance:
Facebook Ads Manager – The built-in analytics for Facebook campaigns show conversions, CPA, ROAS, and more.
Google Analytics – Track website traffic and conversions from all channels and provide customizable reports.
Mailchimp – Reports for email campaigns like open rate, click rate, and unsubscribes.
CallRail – Tracks phone calls from marketing and analyzes.
Hotjar – Records on-site behavior like clicks to identify issues.
OptinMonster – A/B test and optimize signup forms and lead gen.
Metric + optimization = money. Use data to keep improving your direct response efforts over time.
Integrating Direct Response with Overall Marketing Strategies
Direct response marketing is great for driving immediate sales. But it can't stand alone. You still need brand building.
That means you should run some ads that increase awareness and shape perceptions about your business. Brand-building marketing gets people interested in your business. Direct response then converts that interest into sales. Together, they become more powerful.
Here are marketing tips to align them:
Use the same offer, images, colors, and logo in both. Consistency builds recognition.
Funnel branding awareness into direct response. Example – target website visitors with special deals by email or Facebook ads.
Share valuable content on social media to nurture followers. Then, promote offers and events to them.
Retarget people who sign up for content with related products or services. Guide them through your sales funnel.
Make branded content like videos shareable to reach more people. Include calls to sign up or purchase.
Use branded ads to target broad audiences and shape perception. Use direct response only with hot leads who are primed to buy.
When branding puts your name out there, direct response capitalizes on it to drive action. They work better together.
Some examples:
Coca-Cola runs brand ads to associate their soda with happiness. Then, they promote sales of Coke products in stores with coupons and price discounts.
Netflix airs humorous TV ads about how easy it is to watch anywhere. Then, they retarget engaged viewers via digital ads with a free trial offer.
The combo of brand love + direct action is unstoppable. Align efforts for maximum sales lift!
Building Brand Loyalty Through Direct Response
Direct response marketing can drive immediate sales. But it can also grow lasting brand loyalty when done right.
The key is to focus on the entire customer lifetime value – not just the first purchase.
Turn buyers into loyal fans by:
Collecting their contact info like email. Use it to keep in touch after the sale.
Following up with helpful tips and content. Show you want to assist them – not just sell.
Surprising with gifts or discounts. Delight them so they remember you.
Making returns and support easy. Don't give them reasons to leave.
Asking for reviews. Feedback helps improve. Plus, it builds social proof.
Building an engaging email list with the value they want. Send consistently.
Using polls and surveys to keep improving for them. Listen closely.
Creating a community and conversations via social media.
Offering a loyalty program with special perks and prizes.
When you wow customers at every step, it earns true loyalty beyond just sales. They become fans, and that's marketing gold.
Here are some top brands that do this well:
Nike engages followers on social with new product teasers and athlete content. This maintains the brand relationship between purchases.
Starbucks emails members freebies and offers on their birthdays and holidays. Little surprises go a long way.
Amazon Prime gives perks like free shipping and entertainment. The subscription loyalty program reduces churn.
Use direct response for instant sales lift. Then, leverage it to build an audience you engage across the customer lifecycle. That's a powerful instrument for achieving your marketing goals and driving lasting success.
Leveraging Emerging Technologies
New technologies open up exciting possibilities for improving
direct response marketing
.
Artificial intelligence (AI)
makes targeting and messaging hyper-personalized. It studies customer data to tailor everything to each individual.
Chatbots interact with website visitors 24/7 to learn about them. Then, they recommend relevant products and offers.
Marketing automation
uses data to trigger personalized emails, text messages, and ads
automatically
to each person
.
Predictive analytics
looks at past behaviors to forecast what customers want next. This allows you to get in front of their needs.
Virtual and augmented reality allow customers to experience your product
digitally
. This deeper brand engagement lifts response.
And everything integrates. One unified customer view and journey across all touchpoints.
Brands innovating with tech include:
Levi's uses AI to tailor product recommendations to each shopper. This has increased conversions and revenue


1-800-Flowers chatbot Concie helps customers pick the perfect bouquet with quick convenience.

Netflix applies predictive analytics to suggest shows based on your past viewing activity. Their algorithm drives 75% of stream time.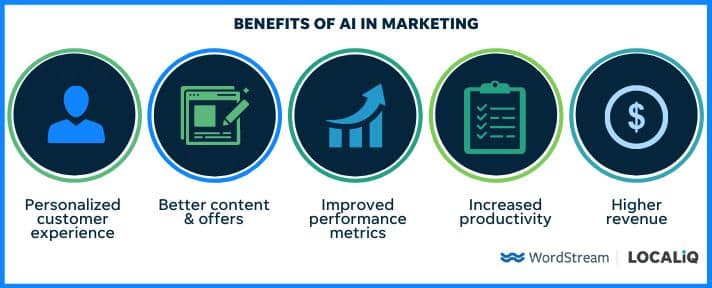 Image source: wordstream.com
The future moves fast!
Apply new tech across your campaigns to cut waste, boost relevance, and strengthen relationships
. Take advantage of the possibilities.
AI-Powered Personalization
Artificial intelligence (AI)
takes personalization to new heights. By analyzing large customer data sets, AI can:
Determine individual interests and needs.

Deliver customized messaging and product recommendations.

Optimize every aspect of the customer journey.

Predict behaviors like churn risk to engage proactively

.

Continuously

refine targeting and content for

maximum

relevance.
For example, Starbucks AI recommends beverages based on past orders and new offerings you might like
. It helps convert casual customers into regulars.
The more data AI has, the smarter it gets over time. Its dynamic learning capability
is unmatched
. Let AI optimize your
direct response
efforts.
Examples of Direct Response Marketing
In this day of flashy social media ads and influencer marketing, it can be easy to forget about some of the OG direct response marketing formats.
But many of these old-school tactics still pack a major punch when it comes to driving instant sales and leads. Let's look at ten prime examples of direct response marketing so you can get ideas to step up your marketing efforts!
Direct response marketing example #1: Long-form sales letters
Brands like Agora Financial use long-form sales letters to good effect. These sales letters allow you to use stories, testimonials, and tons of persuasive copy to sell the value of your offer.
When done right, a long-form sales letter can compel readers to whip out their wallets by the time they reach the end.
The key is grabbing attention from the start with a compelling headline and guiding readers through a narrative that builds desire.
Of course, writing these epics is a skill – one that many top marketers have perfected.
Direct response marketing example #2: Call-to-action emails
A classic direct response tactic that's still crushing it today is the good old call-to-action email. We're talking about emails that:
Have a singular focus – like promoting a sale or limited-time deal
Include a strong call to action button or link
Aim to elicit an immediate response from subscribers
This could be an email that offers a two-day flash sale, prompts readers to register for an upcoming webinar, or urges them to try out your app with a special promo code.
Direct response emails work because they land directly in subscribers' inboxes and catch their attention with timely, action-oriented offers. The calls to action allow readers to seamlessly convert or take the next step from within the email.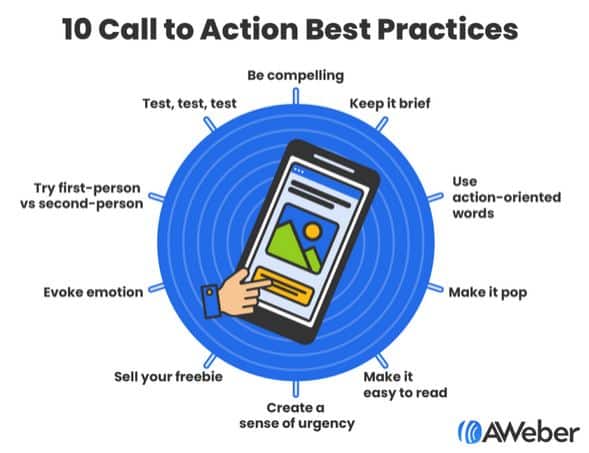 Research conducted with marketers worldwide revealed that email marketing has an average return on investment of 3600% – for each $1 invested, $36 is earned back.
Remember that every email must speak directly to what the reader will gain, whether it's exclusive savings, entertaining content, or early access. Give them a clear reason to click your CTA immediately.
Direct response marketing example #3: Product launch formulas
Savvy marketers use strategic direct response techniques to maximize sales when launching a new product.
Let's call them product launch formulas! The goal is to create buzz and demand right out of the gate.
Some common product launch formula ingredients include:
Free plus shipping offer: Let customers pre-order the product for just the small price of shipping. This mitigates risk.
Affiliate marketing: Recruit influencers and affiliates to promote pre-orders to their email lists for commission.
Scarcity: Limit pre-order stock to 500 units or close pre-orders after a short window to spawn urgency.
Price bump: Slowly increase the price as launch day approaches. Early buyers get the best deal.
Masterfully executed, these launch strategies leverage direct response principles to drive engagement and conversions for a new product.
Direct response marketing example #4: Lead generation ads
Targeted Facebook and Google ads focused squarely on generating leads are fantastic marketing tools. These ads capture targeted leads for your business.
These direct response ads typically drive clicks to a dedicated landing page with a lead capture form. So, they cut out any distractions and go straight for the conversion.
Here's how it goes:
Ad targets a particular audience
Click goes to lead gen landing page
Visitor opts in by filling out a form
The best lead gen ads speak directly to the intended audience. For example, an ad targeted to HR managers would pitch solving their hiring woes. This laser focus is what makes lead generation ads shine for direct response.
Direct response marketing example #5: Webinars
In the last few years, webinars have become a go-to tool for many marketing experts. And for good reason – they blend education and promotion beautifully!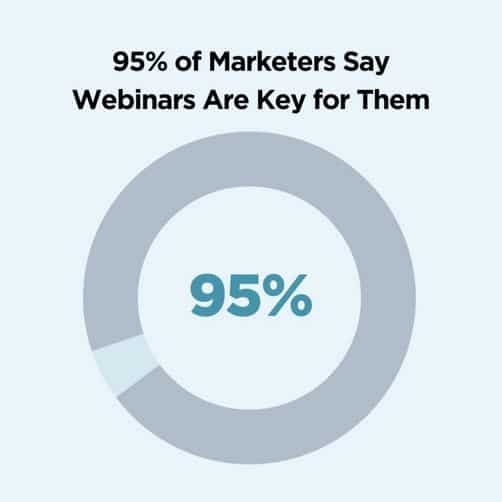 Image source: luisazhou.com
A smartly crafted webinar works like this:
Offer value upfront – Tactically teach relevant skills or inform about a topic
Make your pitch – Describe how your product or service solves their problem
Call to action – Invite to purchase, sign up, book a call, etc.
See how neatly a webinar nurtures viewers into becoming qualified, eager leads? You establish expertise and rapport through the teaching portion. Then, you direct interested viewers straight into your sales funnel.
This format allows you to leverage viewers' engagement and intent to buy. Much more effective than cold traffic! Plus, webinars scale well and can be repurposed.
Direct response marketing example #6: Direct mail
Now for a classic and continually effective direct response avenue – direct mail. That's physical mailings like postcards, letters, catalogs, etc., sent to targeted mailing lists.
While they seem old-school, direct mail campaigns boast incredible response rates. Who doesn't get a little excited about checking the mailbox to see what's arrived?
Some stellar features of direct mail for marketing include:
Laser-targeted based on database selection
Attention-grabbing with creative shapes, sizes, and colors
Tactile format makes recipients more inclined to engage
Allows tracking clicks to websites, toll-free calls, form fills, etc.
With so much competition online, direct mail can be a differentiator. Following direct response principles, create a compelling offer, add tracking, and get ready to convert mailbox visitors into buyers.
Direct response marketing example #7: Infomercials
Infomercials are designed to drive immediate response for product sales on television. These direct response advertising spots thoroughly demonstrate products while a narrator explains in minutes the many benefits. The goal, of course, is immediate sales.
Infomercials often utilize:
Dramatic demonstrations showing how the product solves a problem
Customer testimonials backing up the claims
Risk reversal via money-back guarantees to reduce hesitation
Urgency principles via limited-time offers or call-to-action countdowns
Ordering mechanisms like toll-free numbers displayed on the screen
An infomercial is the ultimate DRTV (direct response television) formula for moving products!
Direct response marketing example #8: SMS marketing
Marketing through text messaging is quickly becoming a top direct response strategy. And for good reasons:
💬 Text open rates are crazy high – like 98% high! Much better than email.
💬 Messages are received in real-time on the device in the recipient's pocket. It's easy for them to take instant action.
💬 Clicks, conversions, and other metrics are readily trackable.
💬 Two-way communication allows for natural conversations that nurture relationships.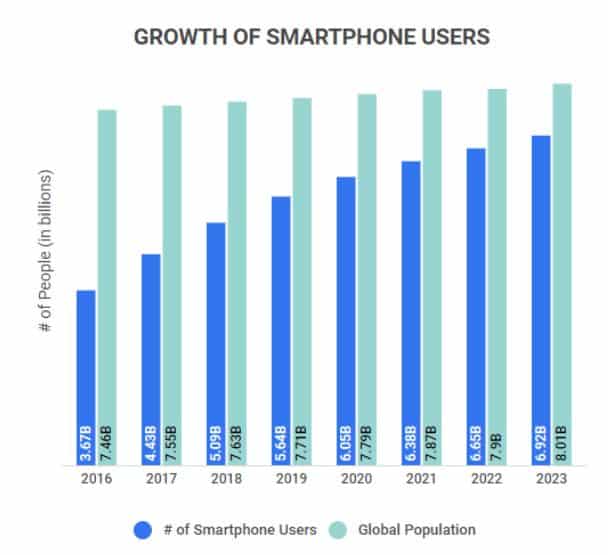 Image source: zippia.com
With SMS, brands can send timely offers, content, and value that spark an immediate response from subscribers.
Examples of direct response SMS campaigns include:
Alerting loyalty members of a 24-hour flash sale
Providing an exclusive promo code for the next purchase
Sharing a link to limited-time webinar registration
Sending safety notification updates
See why SMS is primed to deliver conversions for your business? Get their attention and prompt action fast with text message marketing! 📱
Direct response marketing example #9: Retargeting ads
Now let's look at how brands stay top of mind after someone leaves their website. Remarketing or retargeting ads are the answer!
These display and social adverts target recent site visitors browsing the web. The ads remind people about offers, encouraging them to retake a look at the offer.
For example, if a visitor leaves your online store without buying, you can retarget them with ads showing that product they viewed or special promotions to entice their return.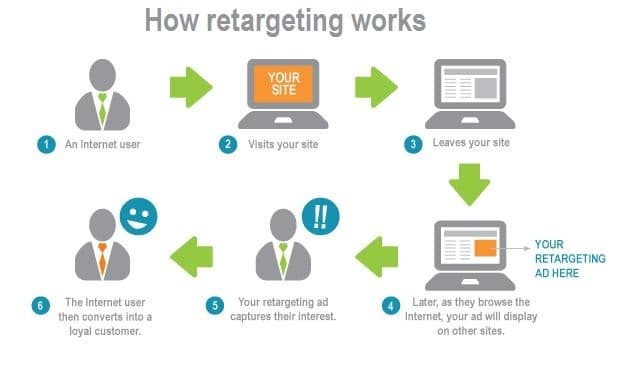 Image source: readycloud.com
The ability to keep your brand and offers front and center after they initially engage makes retargeting a powerful direct response method. You can pull abandoned visitors into your sales funnel with perfectly timed messaging.
But don't stalk them forever! Make sure to cap the frequency so your retargeting ad campaigns don't become an annoyance. When executed strategically, retargeting helps turn window shoppers into actual shoppers! 🛍
Direct response marketing example #10: Free offers
Free is an amazing word.
Just
putting "free" on something sparks attention and action. Direct response marketers use this to their advantage with strategic free offers.
Free draws people in because there's no risk or money needed from them. A free sample, free consultation, free trial – it's easy to say yes!
Free offers set the hooks for a direct response by removing all barriers and excuses to engage. 
Once you get people participating thanks to free, you can then convert that interest into paid products
. For example, a company might:
Give a free tool, then upsell a premium version.

Offer a free trial that leads to paid subscriptions.

Provide free informational content that builds into a paid program.

Send free samples that get recipients hooked on buying more.

Give free bonus gifts to those who purchase something.
See how free gets the direct response cycle moving? It attracts people, they get value from your business, and you build trust to sell to them after.
And don't forget – free offers allow you to gather leads! You can
require
an email or details to access free things. This gives you contacts to follow up with. Free offers are one of the best direct response tools.

Direct response marketers also use scarcity with free to drive urgency. "Get this free trial before time runs out!" This pressure to act multiplies the response.

Successful Direct Response Campaigns
Let's explore some real-world success stories from direct response marketing:
Dollar Shave Club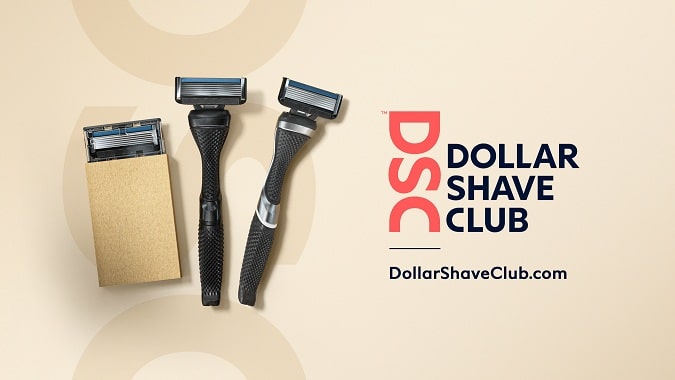 This startup disrupted the razor market with a viral video. It highlighted their subscription service delivering razors to your door. The entertaining ad was a big hit. It gained 12,000 subscribers in 48 hours!
Their engaging social media kept the buzz growing. Clever online ads retargeted viewers with discounts to convert.
Just five years after launch, Unilever acquired them for $1 billion! Fun branding + smart, direct response fueled huge growth.
Hotjar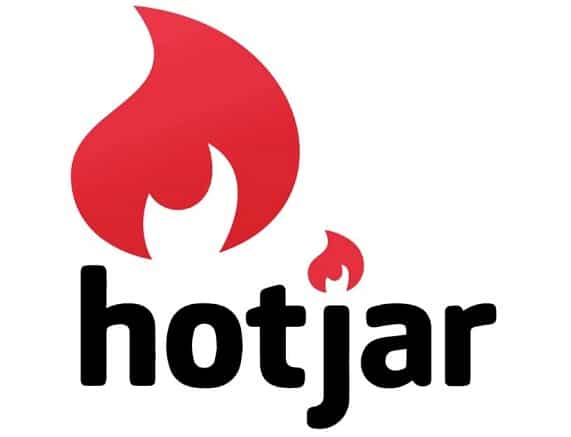 This analytics startup focused on content marketing and direct response to raise awareness.
They created visual guides and ebooks with actionable tips on topics like conversion optimization. And a compelling free-forever plan that gives users access to several helpful tools.
This content generated 150,000 new leads in just 12 months! It expanded its audience and nurtured signups. Response-driven content marketing fueled their growth.
Direct response promotions take many forms. But tailored messaging, compelling offers, and calls to action are universal keys to success. Apply them, and your campaigns will deliver!
Conclusion
We've seen the power of direct response marketing. When done right, it grabs attention and drives action.
Direct response works across several channels – social media, TV, email, text, and more. Track results to improve campaigns. Innovate with new technologies like AI.
To boost sales now, you must speak directly to the right audience. Make irresistible offers and have clear calls to action. Drive the response you want!
The strategies provided in this guide will get results if you implement them!
Need help to get your target audience to respond to your marketing message? AdvertiseMint can provide customized, profitable direct response ads for your business.
Partner with us, and let's use our experience in direct response marketing to drive sales and grow your business.
Our paid ads experts can tell you more if you request a consultation.
Click here to request a FREE Facebook ads consultation now!
It takes less than a minute.