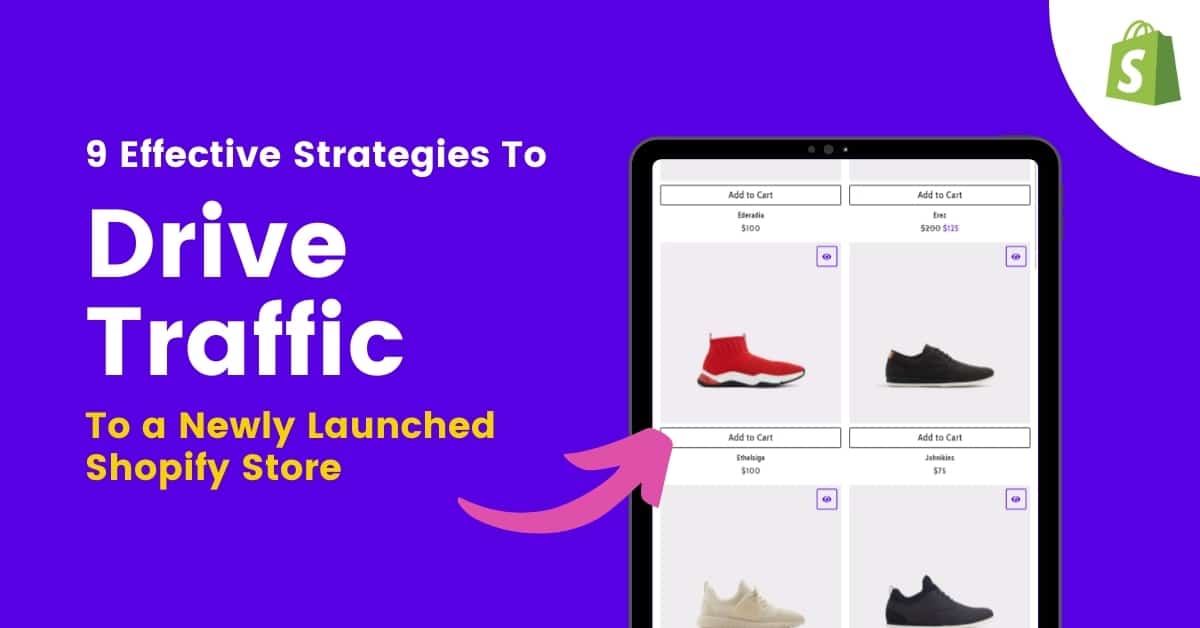 So you finally launched your e-commerce store on Shopify. Congratulations! Now, what's next?
As a brand new Shopify store owner, your top challenge is driving traffic to your e-commerce store. With more than 5,000 active Shopify stores, it can become extremely difficult for any newly launched online business to compete. But it's not all bad news. Luckily, there are ways to drive traffic to your newly launched business.
This article discusses the 10 effective strategies to market your Shopify store so that you can enjoy the high flow of quality traffic to your website.
1. Apply SEO Best Practices
Needless to say, SEO is the heart and soul of your Shopify business. No matter how attractive your product range is, all of your efforts will go down the drain if your store isn't visible in SERPs. For those unaware, SERPs, also known as search engine result pages, are the pages users see when they type in their keywords in the search box. (See example below.)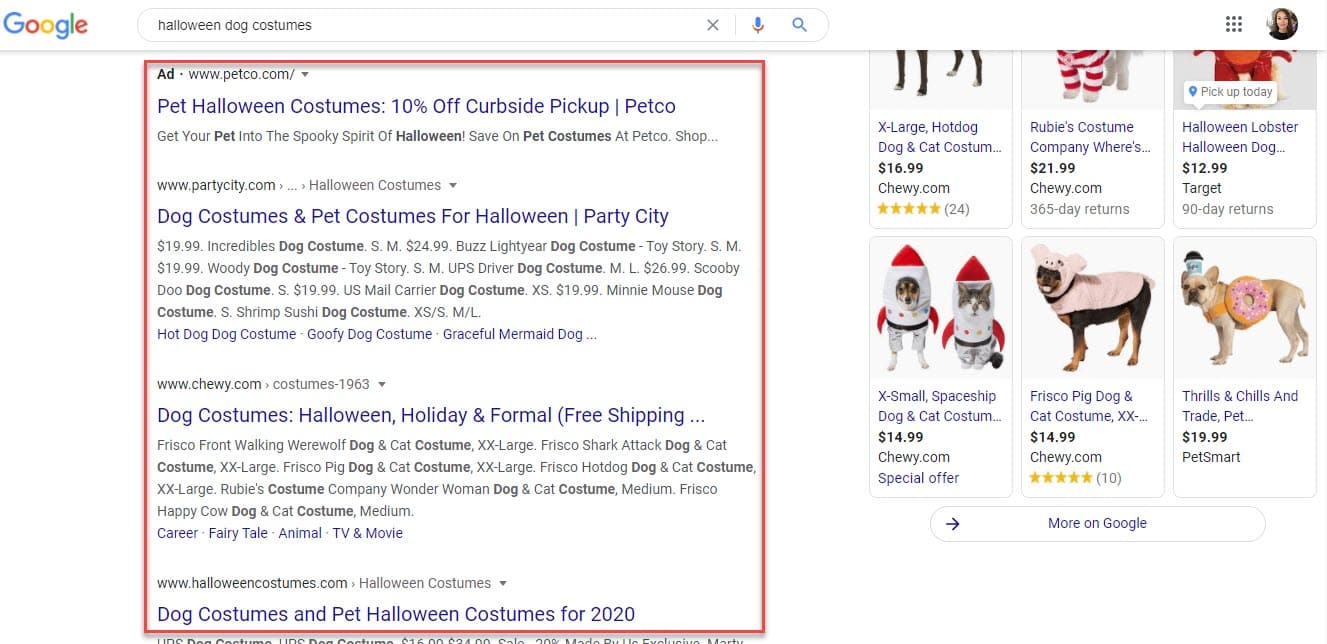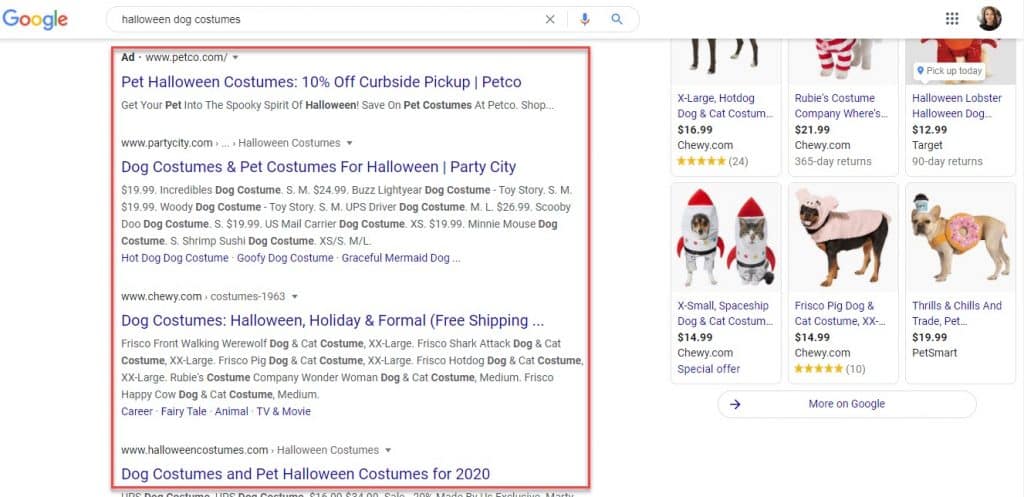 Search engines assign a quality score to each e-commerce store. The stores are ranked on the basis of these ratings. Every search engine has a unique algorithm it uses to rank websites. The purpose of this algorithm is to ensure that only relevant pages are returned for the search query entered by the user. 
Search engine ranking is a broad concept that involves crawling, indexing, and ranking. You'll eventually know all of these terms once you have a solid standing of search engines. As of now, make sure you have high-quality content on your website so that it's included in SERPs when someone enters a search query in the search box. 
2. Create a Logical Site Structure
A well-designed and logical website structure helps visitors easily navigate your content. Also, it helps search engines better understand your website. As a result, your Shopify store will rank better on SERPs. The elements of a well-designed website are the following:
It's easy to navigate.

It has an appealing layout.

It has high-quality content.

It communicates information well.

Its information is easy to access.

It's optimized for mobile devices.

It's intuitive to use.

It incorporates branding (e.g. company colors, logo, tone).

It contains call to actions throughout.
3. Conduct Keyword Research
To rank your Shopify store better on search engines, make sure you conduct proper keyword research and incorporate the right keywords into your website. There are many options available online, including KWFinder, SEMrush, Ahrefs, and Google Keyword Planner.
The purpose of keyword research is to know the topics people care about the most. Find suitable keywords that are getting a high volume of searches per month and include those keywords throughout your website so that you appear higher on search results. Make sure you have a list of the low, medium, and high volume keywords handy so that you can use the right mix to boost conversions. 
4. Optimize Your Meta Titles and Descriptions
Once you have keywords in hand, you can use them to optimize your meta titles, meta descriptions, and URLs of your product pages. Simply edit these details using the "Edit website SEO" option available in the blogs category, and you're good to go.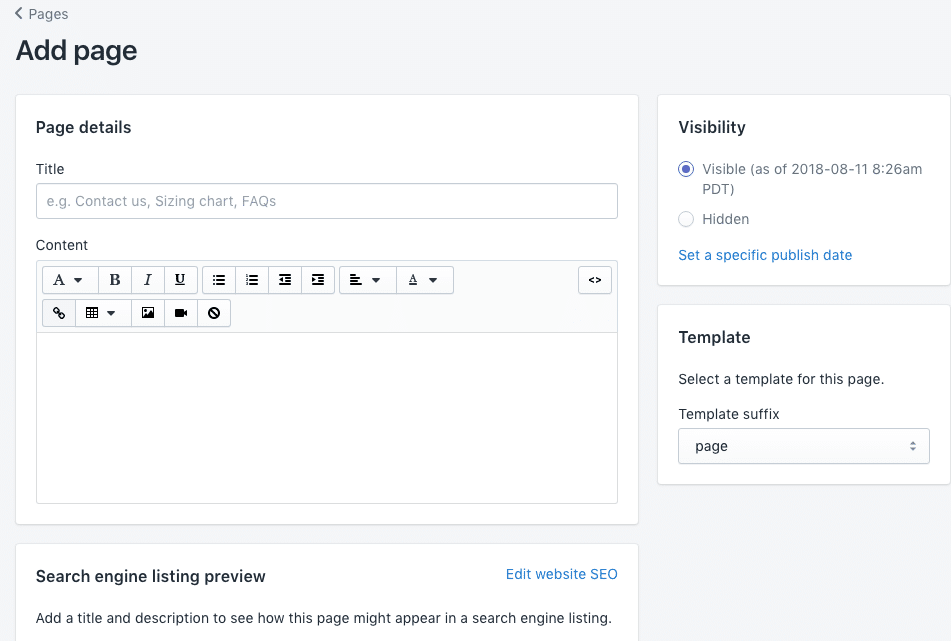 Shopify allows you to write a 70-character meta title for each page of your website. Simply write the title containing the right ratio of keywords. Similarly, you can write a keyword-rich meta description for up to 320 characters. 
5. Comment on Other People's Blogs
When you leave comments on other people's blogs, you'll observe that you get referral traffic (traffic that comes from other websites) in return. Popular blogs receive millions of visitors every week, meaning you can easily drive a percentage of their traffic toward your e-commerce store when you add a valuable comment. If you choose to implement this strategy, just ensure your comment is at the top. Meaning, try to post your comment or feedback before anyone else. Your comment should be relevant and interesting enough to capture the reader's attention. 
6. Content Marketing
The biggest mistake newly launched Shopify stores make is they launch their e-commerce stores with no additional content than what's already there in the descriptions category. Publishing high-quality content drives tons of quality traffic to your website. Here it's important to understand that your Shopify store  is not just about buying or selling products — it should offer maximum customer experience. 
Also, make sure that you arm your Shopify store with the best content marketing tools so that you can outclass your competitors. Here's a list:
Pexels (for high-quality stock images)

BuzzSumo (for brand monitoring and research)

Mixkit (for HD stock videos)

SimilarWeb (for tracking competitors' monthly traffic)

Hemingway (for improving your writing)

Clearscope (for content optimization)

Google Analytics (for tracking your website traffic and performance)
7. Participate in Guest Posting
Another very important yet often neglected aspect of an e-commerce digital marketing strategy is the use of guest posts to create a healthy backlink profile. As a general rule, the more backlinks your website has, the better it can rank on SERPs. Having more backlinks to your website improves your Shopify Store's domain authority (DA) and also grows your e-commerce store in the long run. 
Backlinks, popularly known as inbound links, are links from one website to a page on another. Web pages with links to high DA websites tend to rank better on search engines. Backlinks are an important SEO tool that improves your store's domain authority. They're an integral element of your e-commerce marketing strategy. 
When your Shopify store successfully makes its way to the first page, you'll get more traffic to your store. For a wider reach, you can write for blogs within your area of expertise that accept guest posts. You can also use the advanced search operator in Google to identify guest posting opportunities within your niche. 
Try reaching out to as many relevant blogs as possible and publish a few guest posts every month to improve engagement.
8. Use Influencer Marketing
Starting an influencer marketing campaign is one of the proven ways to drive more traffic to your e-commerce store. A social media influencer could be any person with a huge fan following. An influencer marketing campaign enables Shopify stores to benefit from the fame and popularity of their hired influencers. Not only does this form of marketing improve brand awareness, but it also increases the average order value on a Shopify store. 
Make sure you choose a reliable social media influencer who's admired and adored by your target audience. There are different ways you can reach out to influencers working in your niche market. For instance, you can hire a professional influencer marketing agency to do this job for you, or you can also reach out on your own using cold outreaching techniques.  Once you have your influencers, the next step would be to launch your influencer marketing campaign. 
Thanks to social media, your target audience will already be familiar with your brand. When they see their favorite social media influencers or stars marketing your products, this will automatically increase traffic to your website. 
9. Offer Discounts
The competition in an online space is already aggressive. If you're looking to take your e-commerce store to the next level, you may want to create a buyer-friendly sales campaign. 
People love being rewarded. One of the best ways to increase traffic to your Shopify store is by offering an incentive or a giveaway. You can do this by arranging a competition where participants receive free coupons or free delivery benefits as a reward. Also, you can offer a "Buy One Get One Free" deal to persuade your existing and potential customers that they will get an item free if they make a purchase of, say, $60 or more.
10. Leverage Email Marketing
Email marketing is another cost-effective yet result-driven way to increase your website traffic. With emails, your Shopify store can not only target local customers, but it also enables you to reach out to global audiences. 
Email marketing can be used in a variety of different ways. For instance, you can use it as a reminder to notify buyers about abandoned carts. Also, you can use it to announce deals and discounts. Having a new product launch in the queue? Use email marketing to alert your buyers.
Some of the strategies discussed won't drive millions of visitors to your website instantly, but they can help you get started and grow your e-commerce store.
By Ricky Hayes