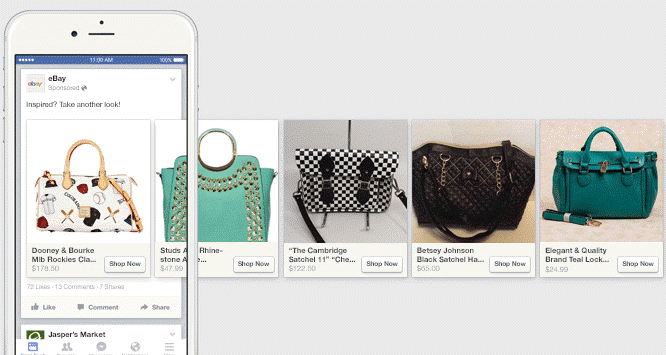 Dynamic ads just got even better. Facebook recently announced three new enhancements for advertisers to further improve the information they share in their dynamic ads. These three enhancements are global availability of broad audience targeting, integration of discounts or special offers, and price overlay options for US dollars.
Broad Audience Targeting
The option to use broad audience targeting for dynamic ads is now available to advertisers across the globe. This type of targeting allows you to reach users who are interested in products like yours, even if they have never previously visited your website or app. Broad audience targeting with dynamic ads is a great way to attract new customers without risking reaching users who are very unlikely to purchase your product even after viewing your ad.
Discounts and Special Offers
On the ad creative side, marketers can now include promotional offers in the form of a fixed card within their dynamic ads. The offer is followed by the rest of your dynamic ad's featured products. When clicked, the offer either directs customers to your website or allows them to email and print the offer for use in your brick-and-mortar store. All advertisers have access to this new feature.
Price Overlays
With a price overlay, you can share price information with viewers of your dynamic ad. Knowing the price of a product up front is something that helps potential customers trust your business. Give it to them straight off the bat with this new dynamic ad feature. Facebook says this enhancement is only available to US advertisers at this time.
You can drive sales with the various features offered through Facebook dynamic ads. Also, learn about the network's dynamic ads for app installs.
Comments
comments