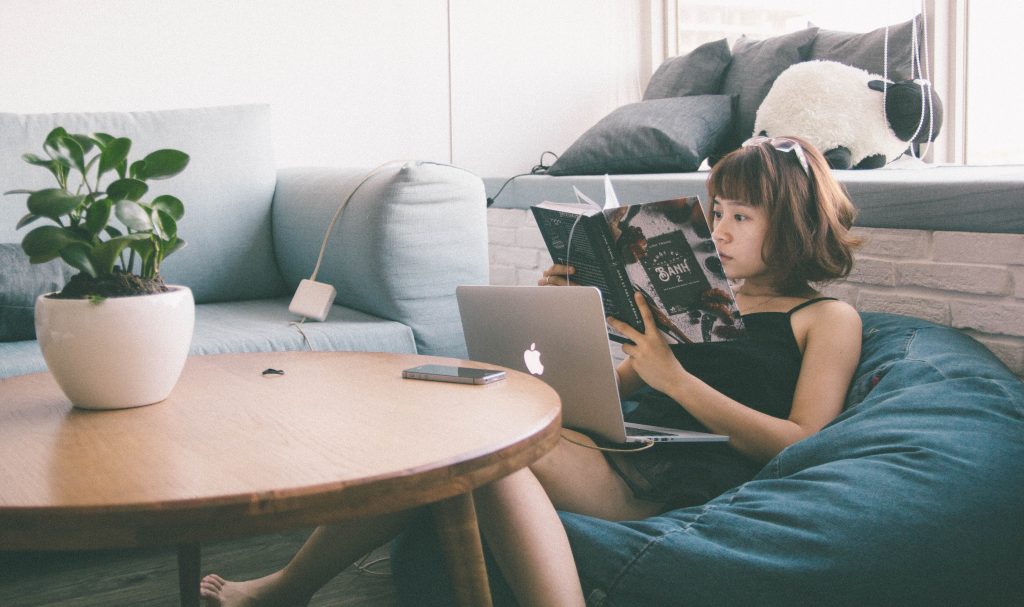 In the digital age, social media is the most popular platform to promote content. Once a post goes live, publishers release their content on Facebook, Twitter, Pinterest, and LinkedIn, among many others. It's easy to imagine why this method is the most popular. Not only is it free, but promoting content through social networks also gives your content a chance to go viral. After all, 88% of millennials read their daily news from Facebook, according to a 2015 study by the American Press Institute.
However, for many of you, promoting your content through social media is insufficient. You're unable to get the likes, comments, and shares that you covet. If this is you, don't be discouraged. You are, after all, competing against 4.7 billion content shared by Facebook users each day—that's not an easy task.
If you're dissatisfied with your current results, it's time to promote your content using Facebook ads. Below are a list of five reasons why you should promote your content using Facebook ads.
1. You Will Have Higher Reach
Unfortunately, organic distribution restricts your reach. When you post your content on Facebook, only your followers will be able to see your post, and even then, there's no guarantee that all of your followers will see your content, considering their feeds are filled with posts by other publishers, friends, and family.
When you promote your content using Facebook ads, however, your reach expands beyond your followers. Using Facebook ad targeting, your content can appear on the screens of your follower's Facebook friends, individuals living within your area, individuals interested in content similar to yours, and even individuals who read and follow your competitors' content. (More details on Facebook ad targeting options will be discussed further into this article).
2. You Will Have Higher Engagement
Once you begin promoting your content using Facebook ads, your engagement will soar. This has worked for AdvertiseMint, for our clients, and for other publishers working with Facebook ads. There are two reasons why your engagement will soar:
Higher reach: Higher reach equals a larger amount of people who can engage with your content.
Longer exposure: Facebook ads don't only appear once. They will repeatedly appear in front of your audience's screen until you decide to turn your ads off. Thus, if your audience didn't read and engage with your content the first time, they may the second or third time. Your ad will persist, causing your audience to give in—and sometimes this requires several attempts.
3. You Will Know Your Audience Better
When you use Facebook ads, you will have access to Facebook's Audience Insights. Insights is a collection of data that shows you which gender and age group is attracted to your content and which content performs the best, among many other insights.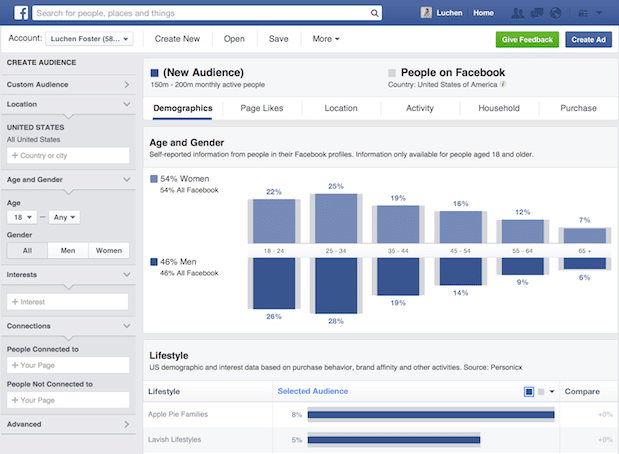 With these insights, you can improve your targeting to reach a high-interest audience. For example, if you initially targeted both men and women, but your insights show that more women read your content, then you can trim your targeting to only women, consequently saving you money. Additionally, you can focus on certain topics you know your audience will love. For example, if your listicles performed better than your news articles, you'll know to write more listicles in the future.
4. You Will Have Access to Valuable Targeting Tools
As mentioned on point one, with Facebook ads, you'll be able to target people you otherwise couldn't. You can target by demographics, connections, Custom Audiences, and behaviors. Here is a sneak peak of Facebook's ad targeting options:
Demographics-age, gender, interest, and language, among many others.
Connections-individuals who liked a brand's Facebook page or app; friends of those high-interest individuals.
Interest-individuals who are interested in a brand or who are likely to be interested in a brand; movies, music, sports, games, and shopping, among many others.
Custom Audiences-existing customers who are also Facebook users by uploading a customer contact list.
Behaviors-individuals with particular behaviors such as automotive, purchase, mobile, or financial behaviors, among many others.
This is only a minuscule part of Facebook's ad targeting options. There's hundreds more to choose from. To view Facebook's 850 targeting options, check out this Facebook ad targeting guide.
5. You Will Have Higher Conversions
Accurate targeting is perhaps one of the most important parts of creating Facebook ads. It is imperative that you get the targeting right. It doesn't matter that you created a winning ad copy that rivals Fitzgerald's with an image or video worthy of a Pulitzer Prize. If your ad targeting sucks, then you can forget it.
Good targeting means a higher possibility of obtaining conversions. If you know how to target well, you'll target an audience likely to find your ad relevant, an audience who will likely convert. Otherwise, if you target your ads to those who aren't interested in your brand, you will squander your budget on CPMs without seeing the results you want.
If organic reach hasn't proven beneficial for you (you still don't get the readership and engagement rates you want), then it's time to promote your content using Facebook ads. With Facebook ads, your reach and engagement will be higher, you will know your audience better, your targeting will be better, and you will have more conversions. It has worked for AdvertiseMint, and it will undoubtedly work for you.
Will you promote your content using Facebook ads? Leave your thoughts below or share this post to friends.